What are some bad Christmas gift ideas and why nobody wants them?
To help you surprise your friends and family with the best Christmas gifts, we asked CEOs and founders this question for their best recommendations.
From loud games to personal care/hygiene products, there are several bad Christmas gifts you may want to stay away from when making your list of presents this holiday season.
Let's get started with the terrible gift ideas list!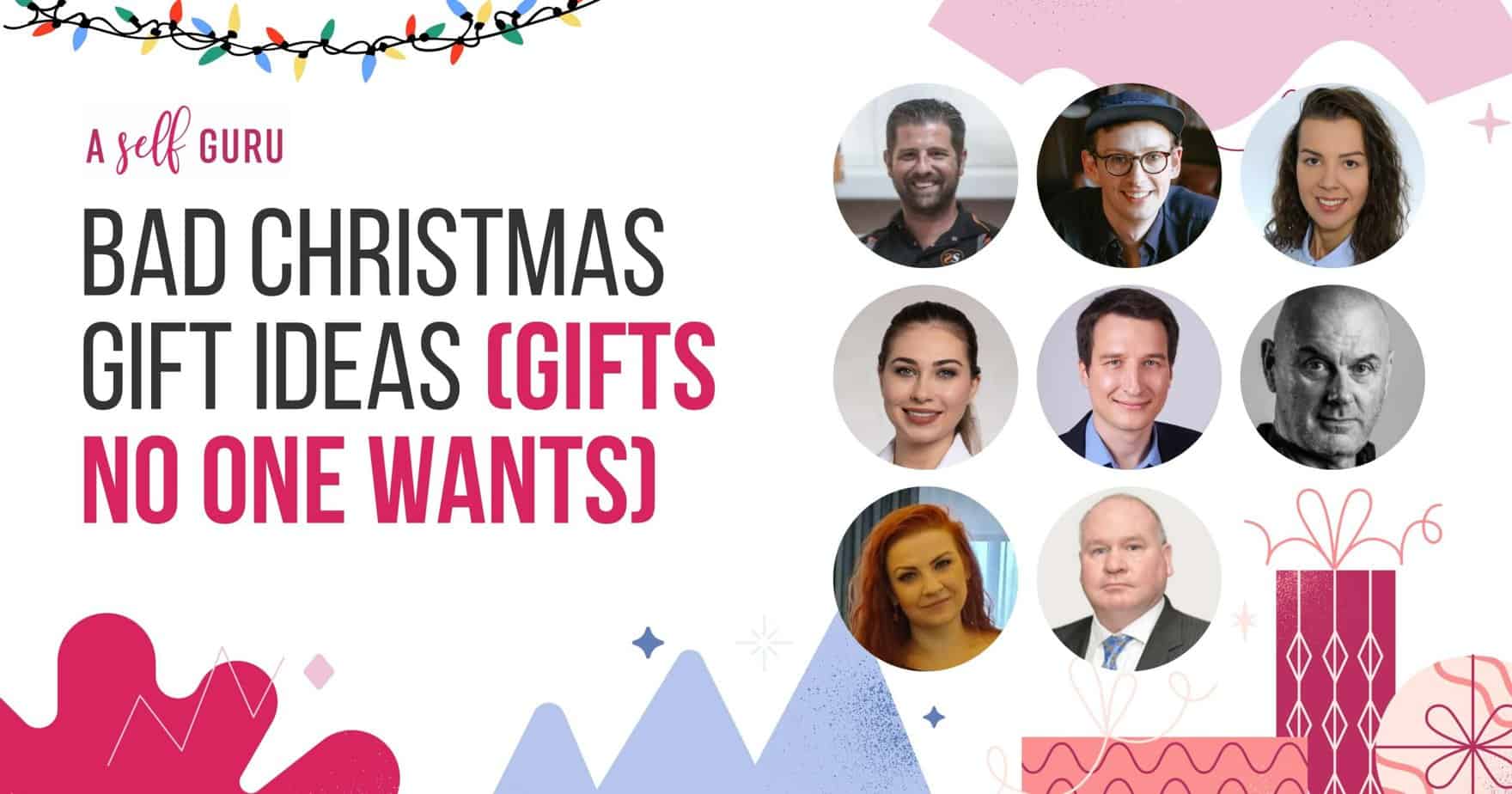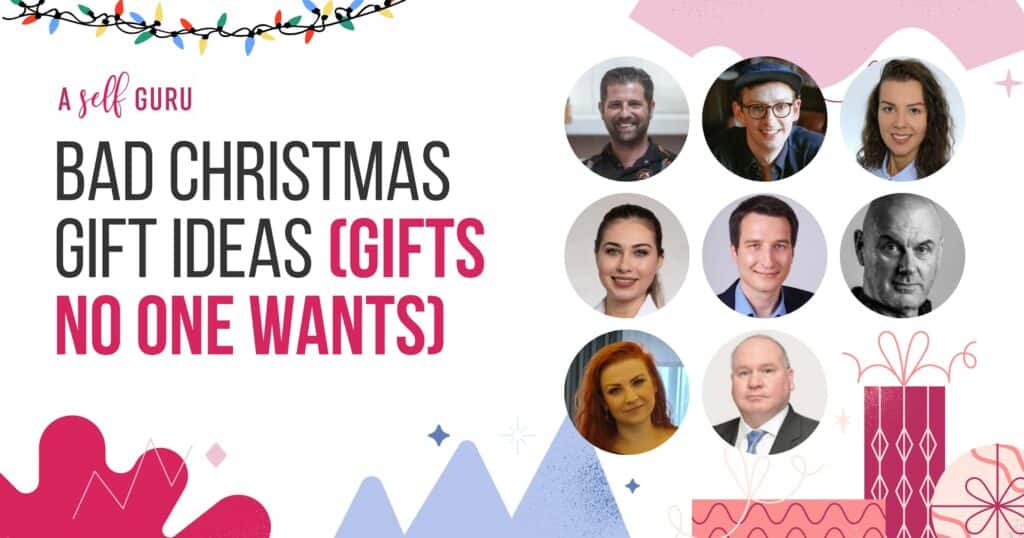 Noisy Objects
My brother got my daughter a kid's drum set. She was 3 at the time. She loved it, but it was so loud, and she would like to wake up early and start her music recitals at 6 am on the weekends. 
My brother thought it was a great gift and knew it was going to be loud. Might have been payback for years of brother pranks wars. If you're looking for a gift for little children, stay away from noisy objects without asking the parents first.
Evan McCarthy, President & CEO, SportingSmiles
Generic Coffee Mugs
There was a time when the "World's Greatest XYZ" coffee mugs were all the craze, but that time is long gone. Generic coffee mugs with titles and quotes aren't a fun Christmas gift. They're quite boring and bound to be tossed aside. 
If you absolutely must opt for a coffee mug, look for handcrafted ceramic mugs from your local pottery store or even something on Etsy for a personalized touch.
Harry Morton, Founder, Lower Street
Related Post: If you need gift ideas for entrepreneurs then check out this blog post of 50+ awesome gift ideas for entrepreneurs!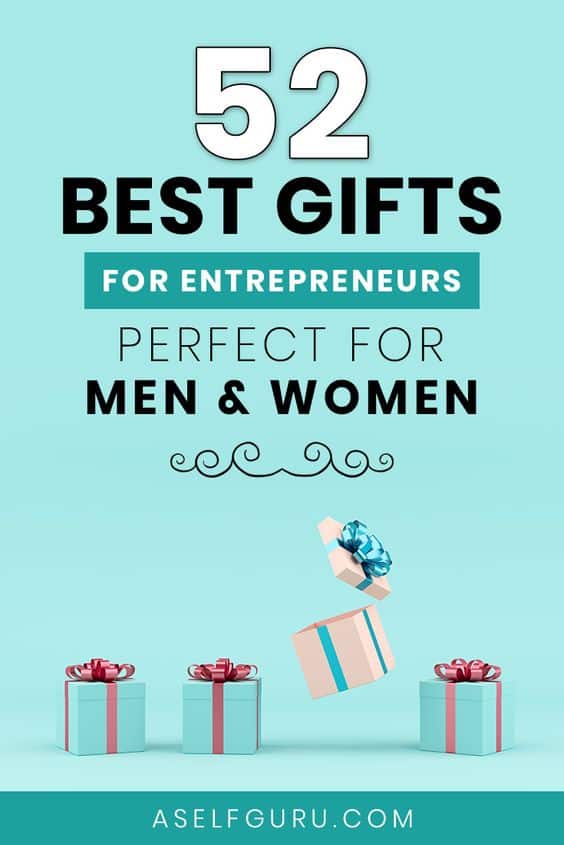 Self-Help Books
One way to ruin a Christmas party is by giving someone a self-help book. They're without a doubt one of the most awkward gifts you can give, and the best-case scenario is that the recipient will laugh it off as a joke.
If you're unlucky, however, that gift can spark some very nasty discussions, and the whole evening will turn sour. If you really want to give someone a similar gift, better turn your attention to self-improvement titles.
Natalia Brzezinska, Marketing & Outreach Manager, US Visa Photo
If you really want to give books as a Christmas gift then I suggest you check out this list of 11 best books for female entrepreneurs and here are the best blogging and business books for your entrepreneur friends to make money online.
Cheap Makeup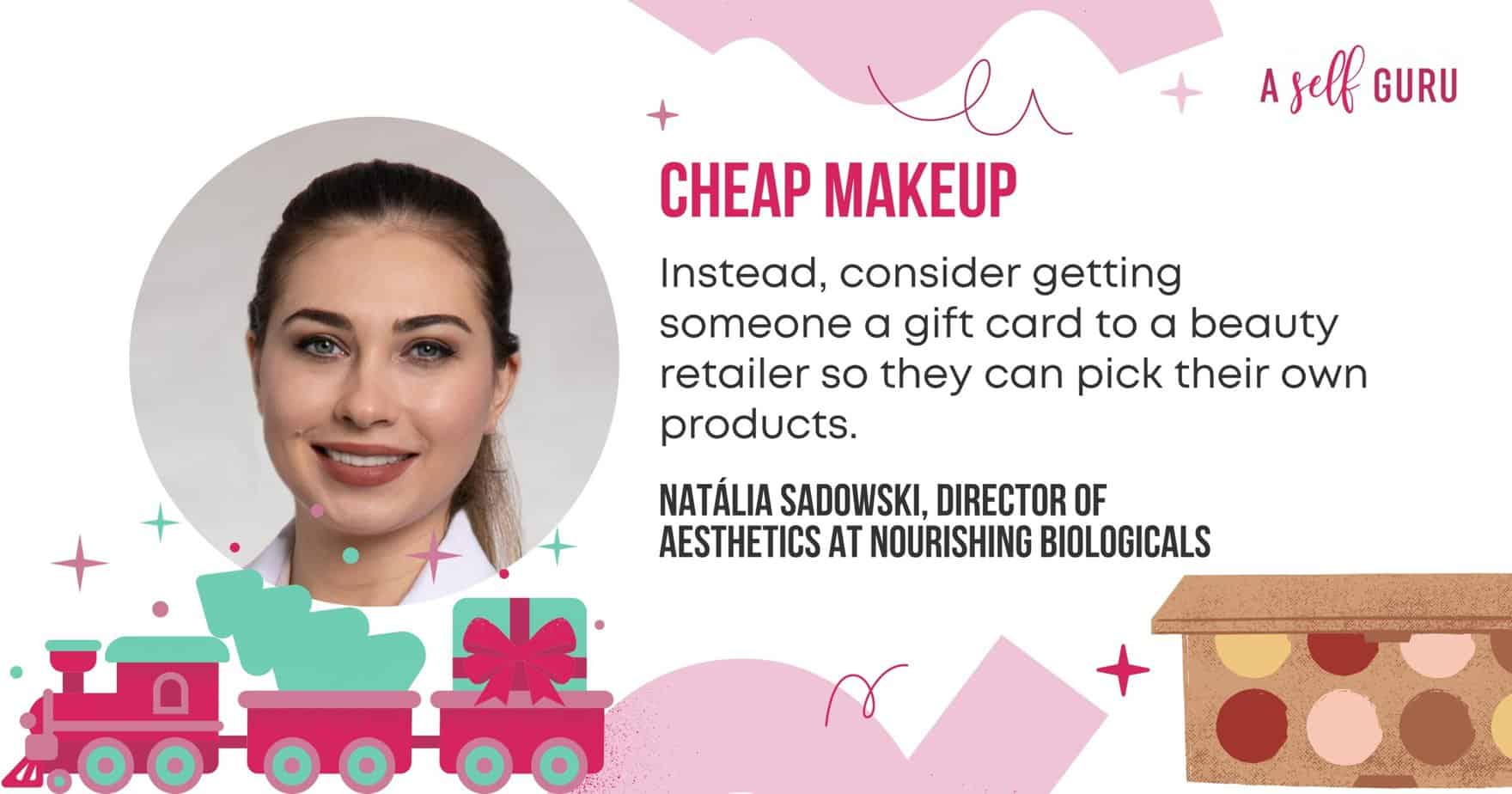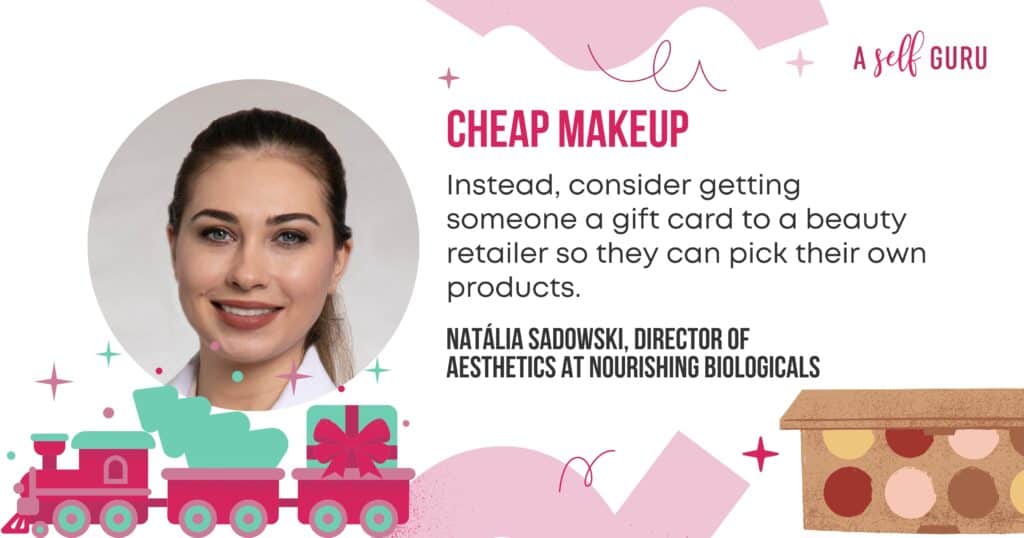 As part of the bad Christmas gift ideas, it's rude to gift someone cheap makeup or skincare that they bought on sale from an off-price retailer.
Chances are high that these products are returned items, discontinued, or they're expired. Instead, consider getting someone a gift card to a beauty retailer so they can pick their own products.
Natália Sadowski, Director of Aesthetics, Nourishing Biologicals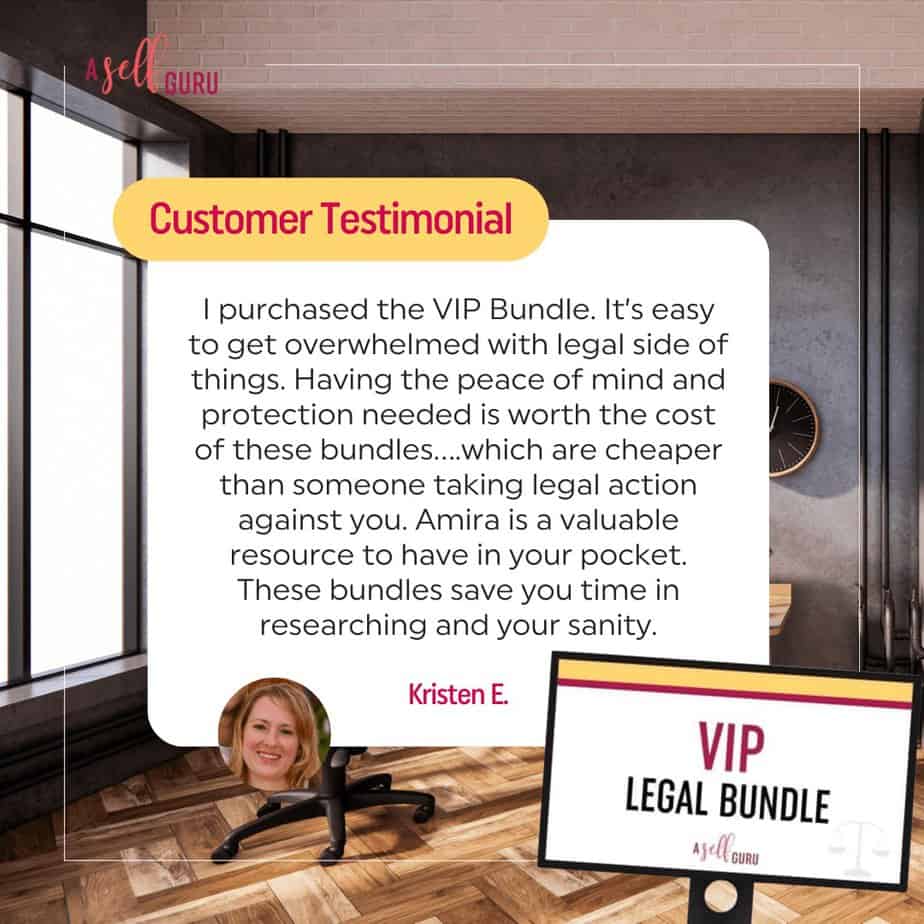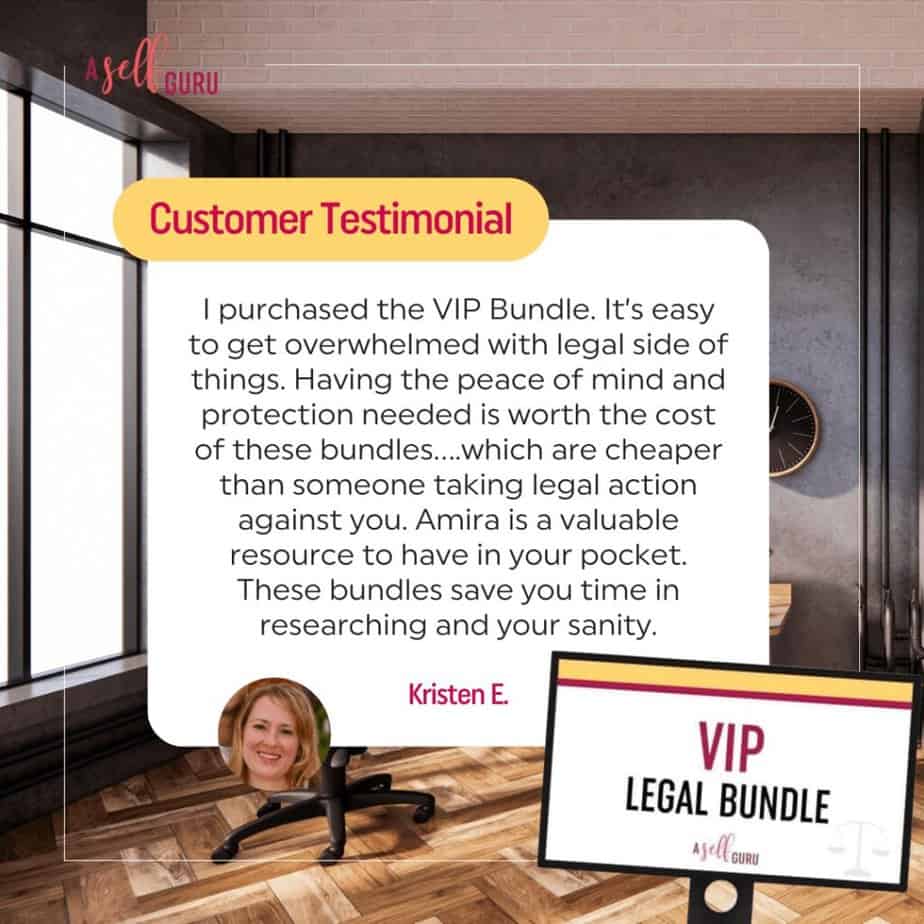 Exercise Equipment or a Gym Membership
Never gift exercise equipment to anyone ever unless they specifically ask! There are far too many opportunities to read between the lines of a gift like this, and you do not want to offend the people you work with or for.

Imagine if you got a gym membership as a Christmas gift? How would that make you feel? What would you think the gifter is trying to imply?
Lesson learned—avoid Christmas gifts related to exercise.
Simon Bacher, CEO & Co-Founder, Ling App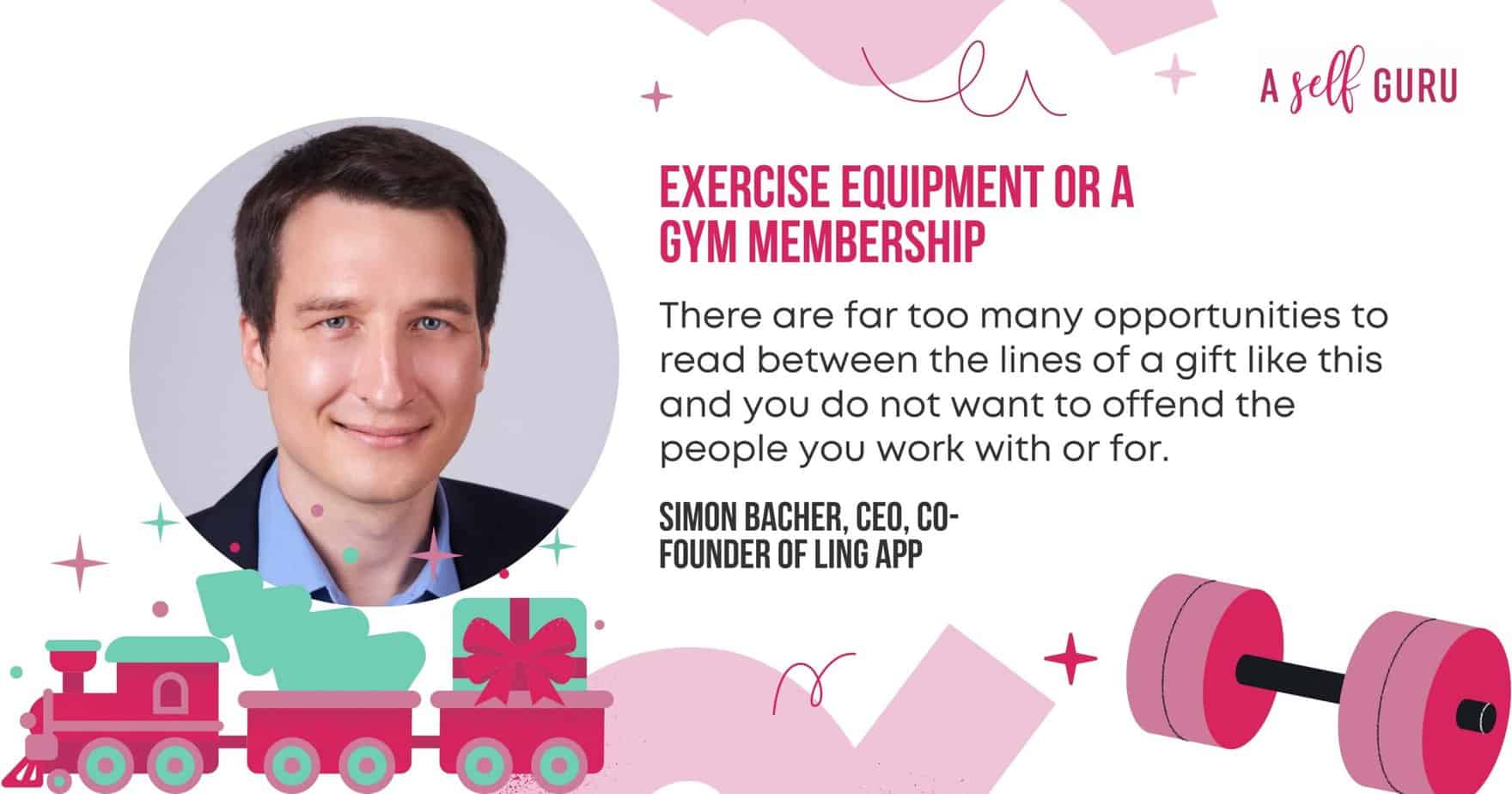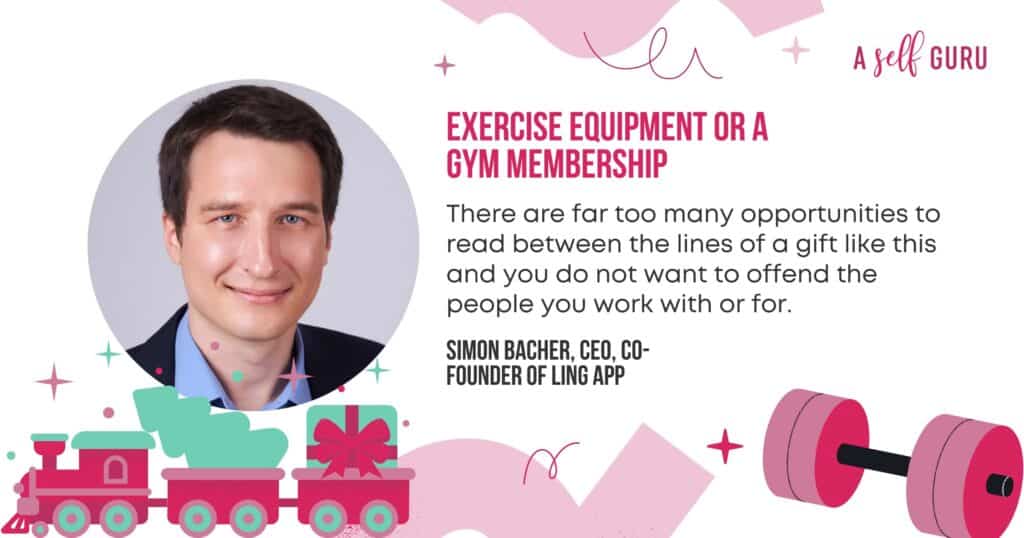 Weighing scales
Just like exercise equipment, weighing scales or bathroom scales are also not considered good Christmas presents.
The unfortunate truth is that when someone receives a weighing scale as a gift, it could be seen as an insinuation that the person needs to lose weight or should be more health-conscious.
Even if this isn't your intention, it's all too easy for someone to take offense at such a gift. Receiving a weighing scale could trigger negative feelings or body image issues, and ultimately cause more harm than good.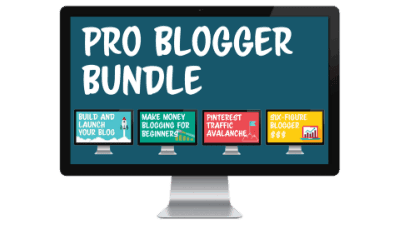 Socks
Stop giving anyone a pair of socks as a surprise gift after this Christmas. Socks are a common item that everyone wears and contain nothing special, so stop giving them as gifts. 
Everyone has enough socks and is unconcerned about a new model, color, or brand. If you want to give someone socks, check them twice before you buy them so you don't double-buy a present, or worse—give the wrong size. 
If you give them a pair of an inappropriate size or a color they don't like, it will sit in the corner of their rack for years and become unwearable.
Don't even consider giving fancy cartoon socks as a Christmas gift.
Brad Burnie, Founder, Starships
Single-Use Gift Cards
This type of gift card has become more popular in recent years as consumers have become more interested in getting their money's worth, even if it means buying a bunch of random items and having them shipped to their house. 
It can be problematic for the recipient, who might find themselves overwhelmed with unopened boxes or vague instructions on how to use the card. This can be a great way to show your gratitude for their efforts, but it can also be an impersonal gesture.
If you want to get a gift card for someone who has everything, consider giving them something from their favorite store (or even a store they've never been to before). You'll want to make sure that the store is reputable, though. 
Giving a gift card is not only impersonal, but it's also kind of insulting. It says "I didn't think enough about what you want to get you something specific and just gave you money instead," which means the person who gets that gift card probably doesn't have much money to spend on themselves.
Sandeep Bhandari, Co-Founder, AskAnyDifference.com 
Pictures of Yourself or Your Kids
There might be a few, but the gifts many people give are their own pictures or pictures of their children to their friends. 
I understand you enjoy seeing yourself and your kids, but that is for you to keep not to gift other people. No one is going to like that. Your kid's picture will not be a decorative item in someone else's house. Pictures are not gifts.
Shad Elia, CEO, New England Home Buyers
Picture Frames
Picture frames are a bad Christmas gift idea because they can be boring and unoriginal. It's not considered a thoughtful gift anymore.
Not only that, but they also require you to know what kind of photo the recipient will want to display in the frame, which may not be known prior to gifting.
Additionally, since picture frames are available in so many different sizes, shapes, and styles, it is difficult to find one that will match the decor of the recipient's home.
Furthermore, picture frames can be expensive if you buy a more elaborate or customized version.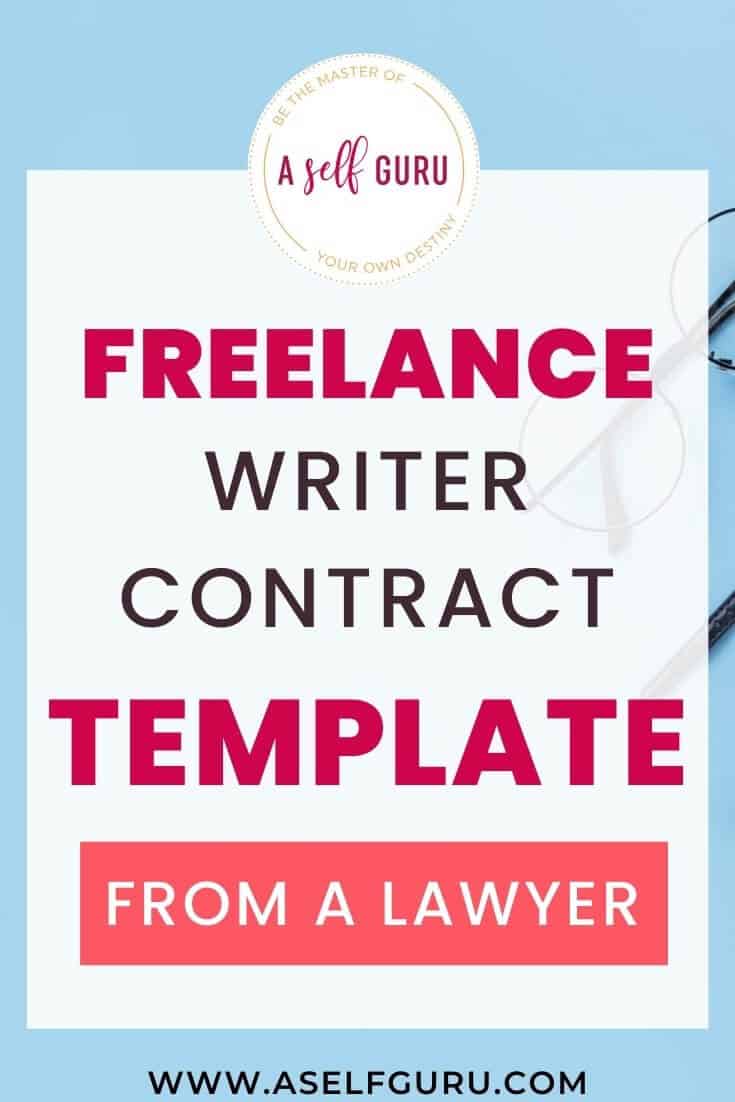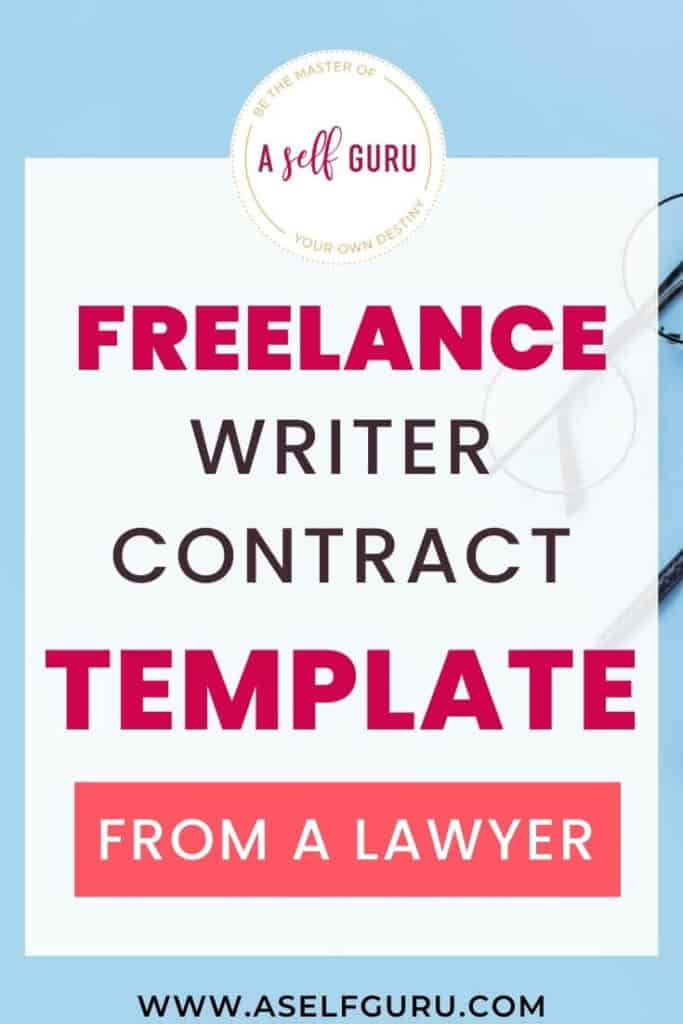 A Fruitcake
A fruitcake is a cake made with candied or dried fruit, nuts, and spices. It's a popular Christmas dessert, but it's also one of the most reviled gifts. Why? Because it's not exactly delicious.
So it's one of those bad Christmas gift ideas for sure.
In fact, it's often dry, crumbly, and full of weird ingredients that no one knows what to do with. So if you're looking for a gift that will not be enjoyed, go ahead and wrap up a fruitcake.
Martin Seeley, CEO, Mattress Next Day
Pantyhose
I can tell you at least a few good reasons buying pantyhose as a Christmas gift is one of the worst ideas ever.

First things first, there is nothing wrong with practical presents as long as they make the person who gets them happy.
To be honest, I find it hard to imagine someone overjoyed because of a pair of pantyhose. Yes, there are for sure some exceptions to that rule, but still.
Pantyhose can be compared to tissues—you usually buy them only because you need to, not because you actually want them. Trust me on that, I wear skirts all the time, and pantyhose.


Also, you may choose the wrong size or type. Too small, too big, too long… Some people love low-waist pantyhose, while others hate them.
And the list goes on.
Agata Szczepanek, Community Manager, LiveCareer
Underwear or Panties
Just like pantyhose is a bad Christmas gift idea, there are many reasons why underwear or panties should not be given as a Christmas gift either.
First, it is difficult to buy the right size and style for someone else without them trying them on in person.
Second, underwear and panties can be quite personal items, and giving them as a gift could feel intrusive without having discussed it beforehand.
Lastly, underwear and panties do not typically have the same celebratory or decorative feeling as other gifts, so they might not be perceived as a suitable choice for Christmas.
All in all, underwear and panties are best kept out of the Christmas gift-giving process unless discussed beforehand.
Hygiene and Personal Care Items
I think this is a terrible Christmas present idea, and nobody would like to get it.
While it's lovely to give someone a luxurious package of cosmetics or toiletries on their special day, it's not so nice to keep giving those same folks free samples of the same brand of toothpaste or toothbrush.
We get that it's tough to come up with original Christmas presents every year, but at some point, the recipients of your mediocre offerings could start wondering whether there's a subliminal message there.
Timothy Allen, Sr. Corporate Investigator, Corporate Investigation Consulting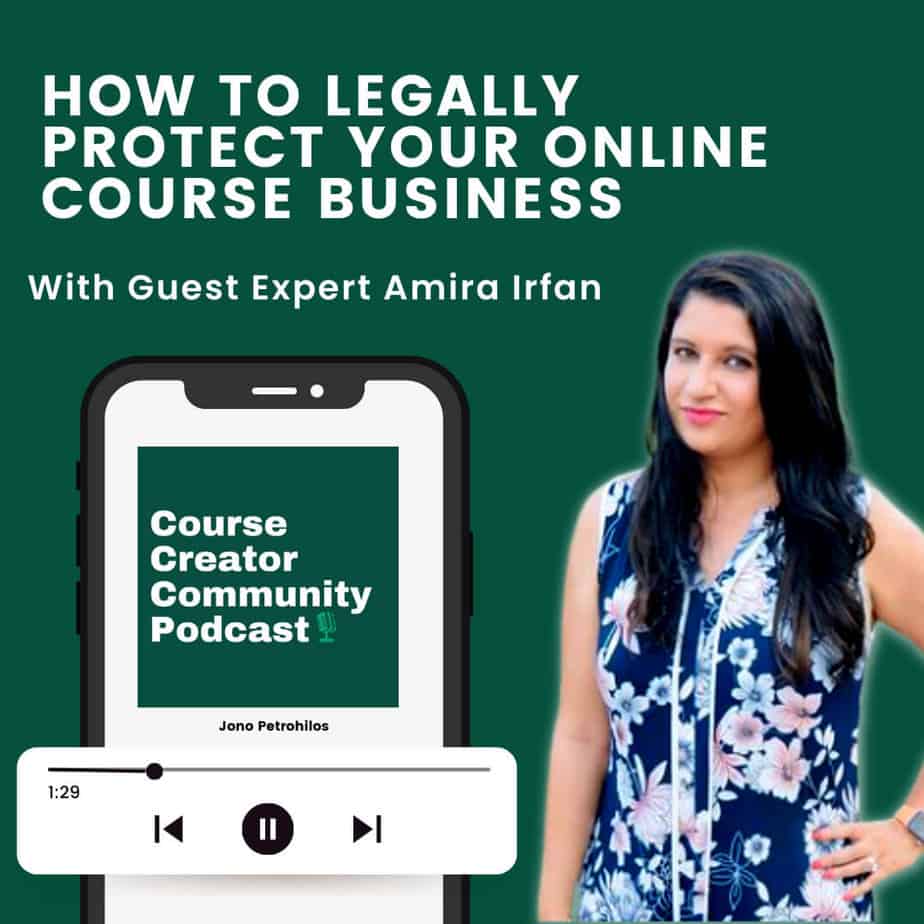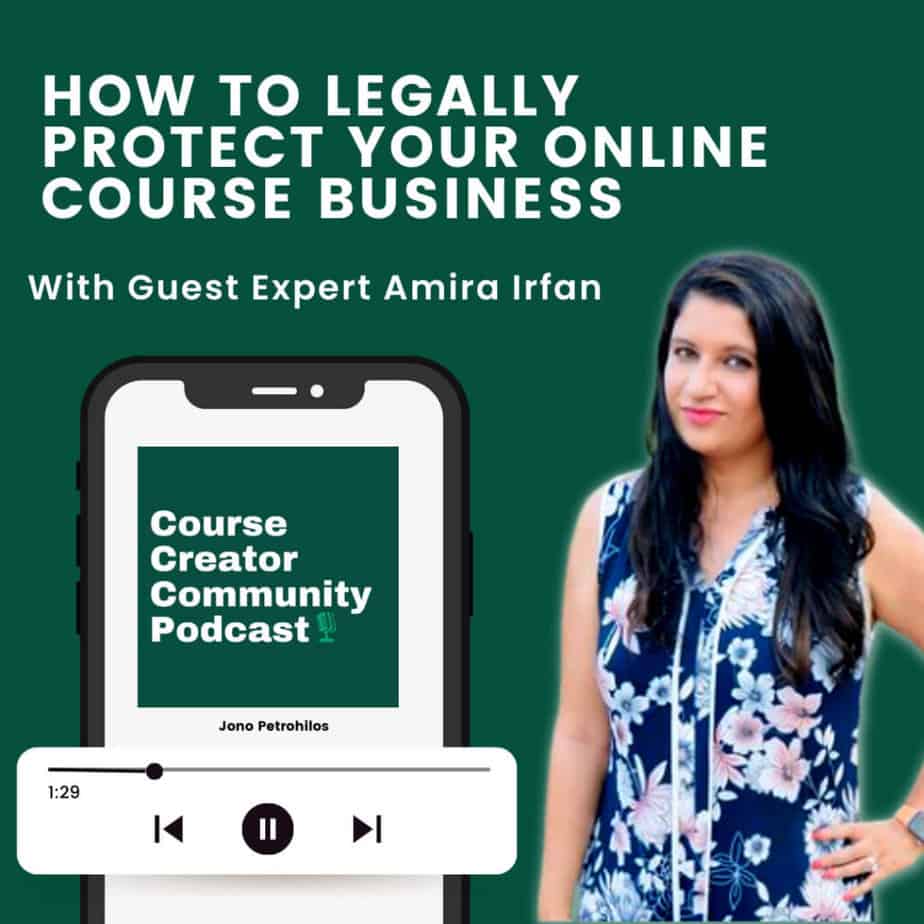 Keychains
Keychains are bad Christmas gifts for a number of reasons. Firstly, they tend to be mass-produced, generic items that lack individual thought and consideration.
Secondly, keychains usually have little practical use – most people already have a keychain or don't need one.
Finally, many keychains feature kitschy designs or slogans that can be thought of as tacky or in bad taste.
Dog Food
Giving dog food as a Christmas gift may not be the most thoughtful or well-received idea.
Dog food can be expensive and is typically something that pet owners buy for their pets on a regular basis. Because of this, it's unlikely to be seen as an exciting gift or surprise.
Additionally, unless you know exactly what type and brand of food your recipient's pet prefers, there's no guarantee that the gift will be used or enjoyed.
Dogs can be picky eaters and may not like the flavor or texture of dog food given to them as a Christmas present.
A better option would be to give a toy or treat that is tailored to the specific breed and size of the recipient's pet. This will ensure that your gift is something enjoyable and useful for the pet, and bring much more smiles to their faces than a bag of dog food ever could.
T-shirts
T-shirts may seem like a convenient gift, but there are several reasons why they can be a bad choice for Christmas.
Firstly, T-shirts lack the creativity and thoughtfulness that many individuals desire from their Christmas presents. It's often difficult for the giver to find the perfect size and design that appeals to the recipient, making T-shirts a risky option.
Moreover, many people have their own style and taste when it comes to clothing, making it difficult for the giver to hit the mark with a T-shirt.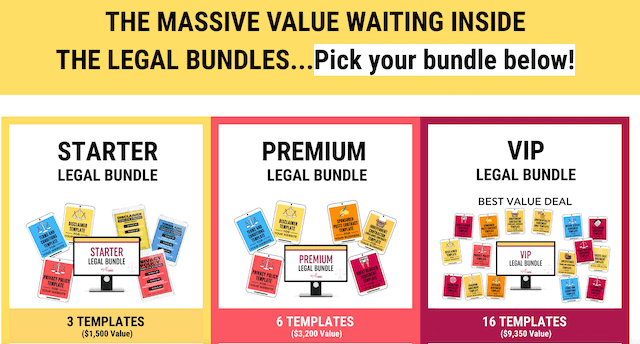 Clothes
Clothes are a popular choice for Christmas gifts, but it can be difficult to ensure you get the right size and style for the recipient.
So they can easily become the worst holiday gift if you guess it wrong.
Your gift of clothing may end up being unworn and wasted.
I have often received clothes as gifts for Christmas that I didn't personally like. 
Additionally, some people have strong personal preferences about the type of clothing they wear making it even harder for someone else to choose the perfect item.
Clothing can also be a surprisingly expensive gift, especially if you are buying for someone who has expensive tastes in fashion. This could leave your budget stretched and prevent you from buying other presents.
Finally, if you're looking to give something meaningful or unique, clothing is often not the right choice. Christmas gifts should be personal and thoughtful, so it can be hard to achieve this with an item of clothing.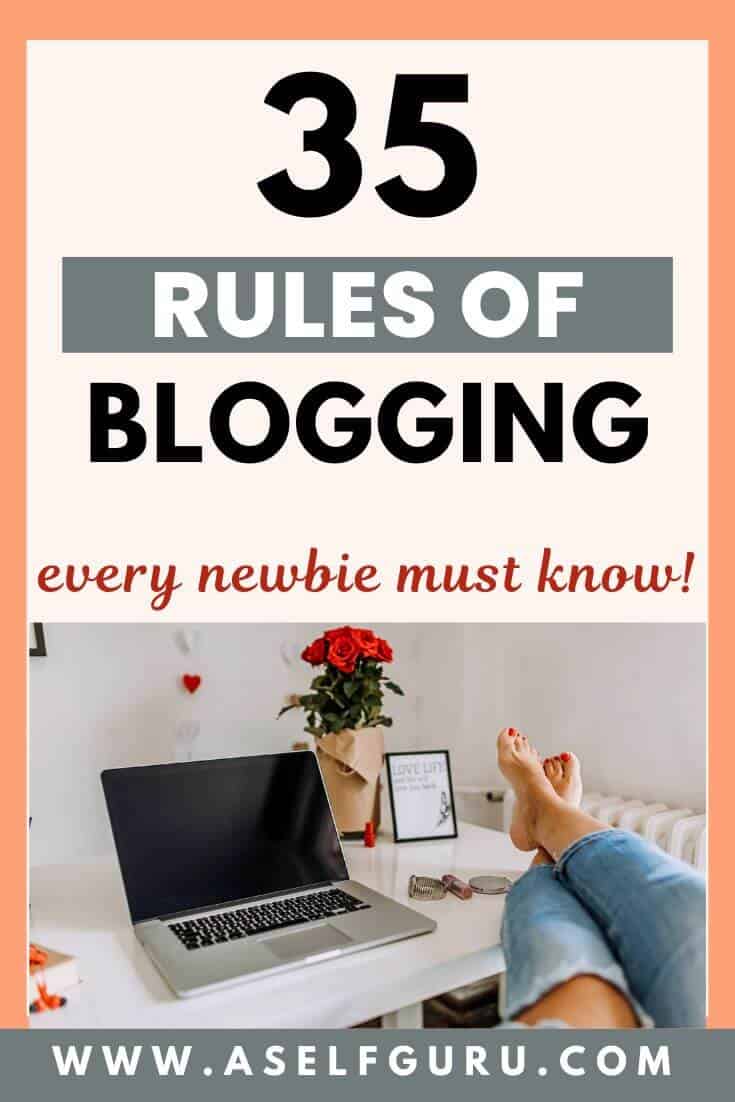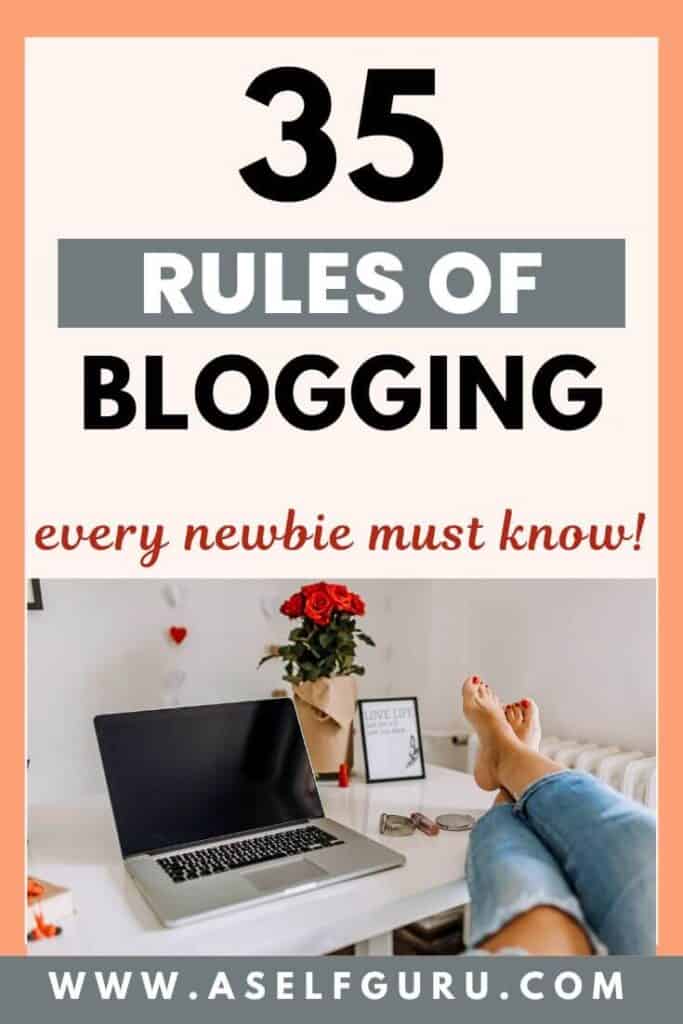 Cleaning Supplies
Cleaning supplies can be an awkward gift to give as they may come off as insulting or imply that the recipient needs help cleaning their home.
Not only is it quite impersonal, but it also does not elicit a positive emotional response from the receiver.
Moreover, the pandemic has made people more conscious of the health risks associated with using tainted cleaning supplies, so giving someone a gift that could put them in danger is not the best idea.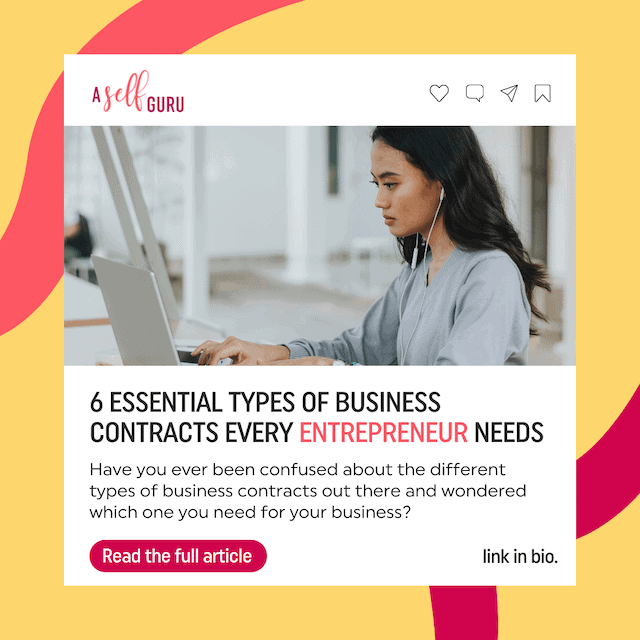 Bandages
A bandage may seem like a useful Christmas gift and you may like this particular one, but it fails to deliver any real joy.
Plus, it's not something that would be appreciated by most people. Bandages are only necessary when someone gets hurt and they don't offer much else in terms of entertainment or appreciation.
Furthermore, if you're buying the bandage as a thoughtful Christmas gift, it may come off as inappropriate and insensitive. As such, bandages should be avoided when considering Christmas gift ideas.
Kitchen Towels
Kitchen towels are a bad Christmas gift idea because they are often too practical and mundane for the holiday season.
They do not have any sentimental value or serve as a reminder of the festivities, so it can be difficult to appreciate them in comparison with other gifts.
Additionally, kitchen towels are often one-size-fits-all, making it difficult to choose the right one for each person.
Finally, kitchen towels are a gift that can easily be overlooked, as they may not have an immediate impact on the recipient's life.
For these reasons, kitchen towels should generally be avoided when choosing Christmas gifts.
Paper Calendars
Paper calendars make for bad Christmas gift ideas because they are outdated and quickly become obsolete.
Most people now use digital calendars, either on their phones or on their computers, to keep track of their day-to-day activities.
A paper calendar is often too cumbersome and inconvenient to be practical in today's world.
Furthermore, a paper calendar can't be updated if plans change, and it takes up a great deal of space in one's home or office.
Check out these top products and tips to make your home office perfect!
For these reasons, a paper calendar is not typically the best choice for a Christmas gift. Instead, consider giving something digital that allows for more flexibility and convenience OR the best planners like these instead.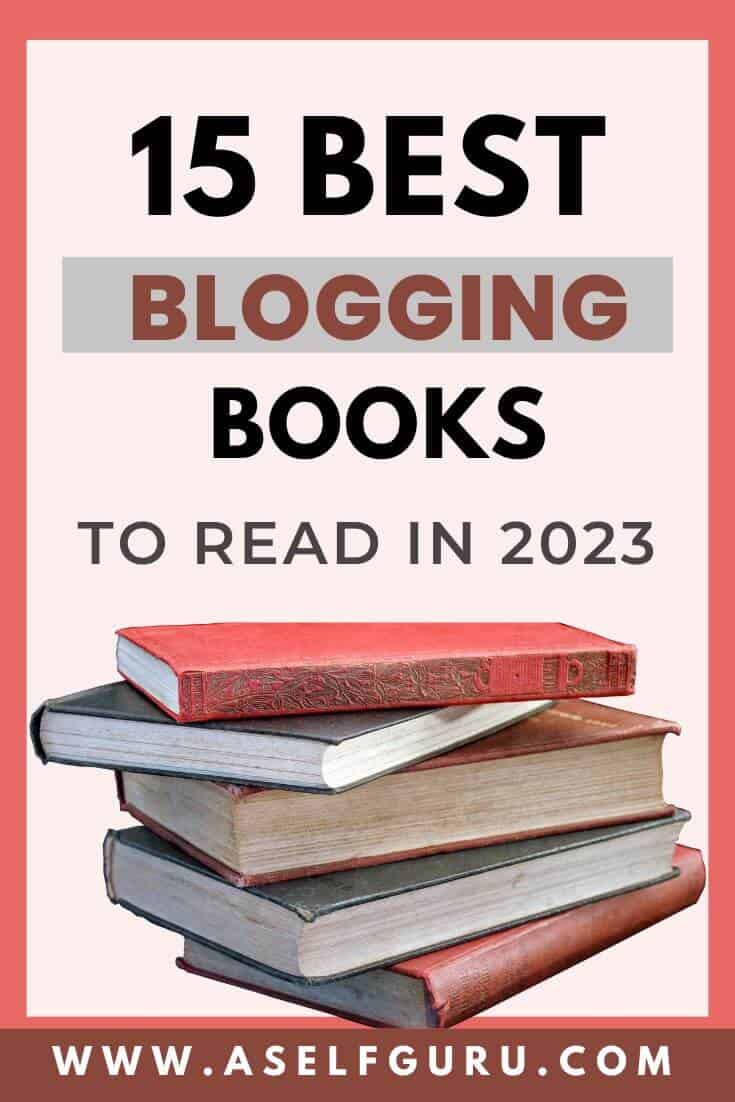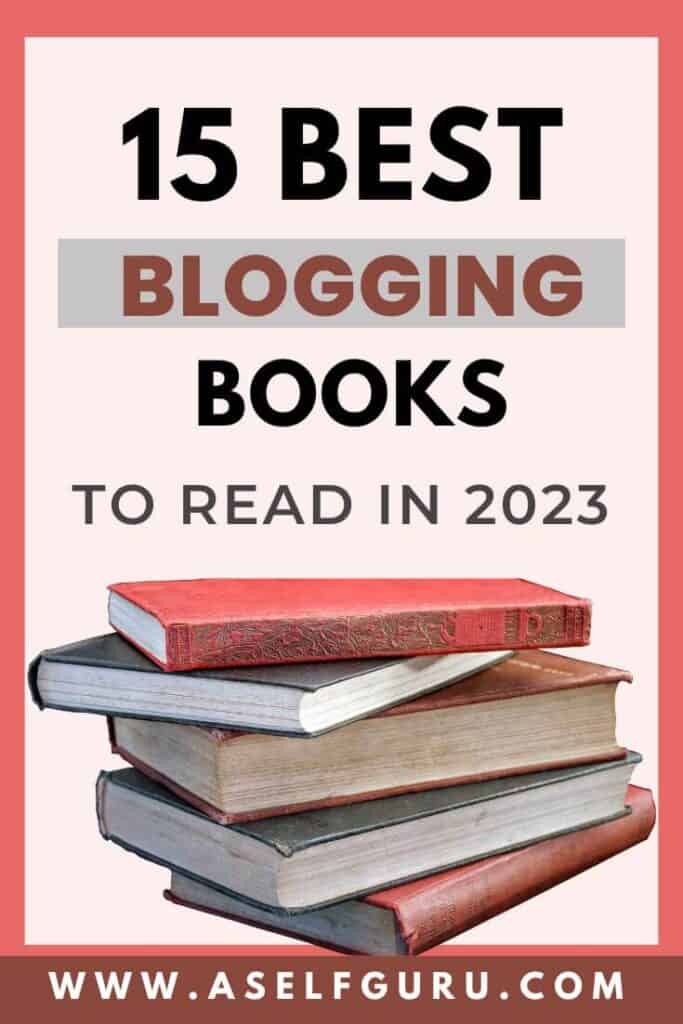 A Hot Dog and Bun Toaster
A hot dog and bun toaster is not a great Christmas gift idea for a number of reasons.
Firstly, it's a rather impractical gadget that most people probably won't use very often. It also takes up counter space in the kitchen and could be considered an eyesore when not in use.
Additionally, toasters generally don't last very long, so it's likely that the recipient will have to replace their hot dog and bun toaster relatively soon after receiving it.
All in all, a hot dog and bun toaster makes for a bad Christmas gift idea. It's simply not necessary or desirable enough to be a worthwhile present.
Face Wrinkle Patches or Wrinkle Cream
Face wrinkle patches or a wrinkle cream can seem like a convenient and cost-effective way to help smooth out wrinkles, but they are not the best choice when it comes to giving them as a Christmas gift.
For one thing, the patch usually only works temporarily and may make wrinkles look worse after it wears off.
Secondly, the better quality patches tend to be quite expensive, making them an impractical gift for many.
Finally, by giving the wrinkle patch, you may offend the recipient, as it implies that they are old or in need of wrinkle removal. For these reasons, face wrinkle patches make bad Christmas gifts and should be avoided.
Acne Spot Treatment or Cream
Acne spot treatment or cream is usually a bad choice for a Christmas gift.
Not only does one's skincare routine vary greatly from person to person, but acne treatments are often quite personal and require specific ingredients that may not be suitable for everyone.
Acne medications can also interact with other medicines or have side effects, so it is best to avoid giving them as a gift.
Furthermore, it may come off as insensitive or intrusive if someone receives acne treatment without asking for it.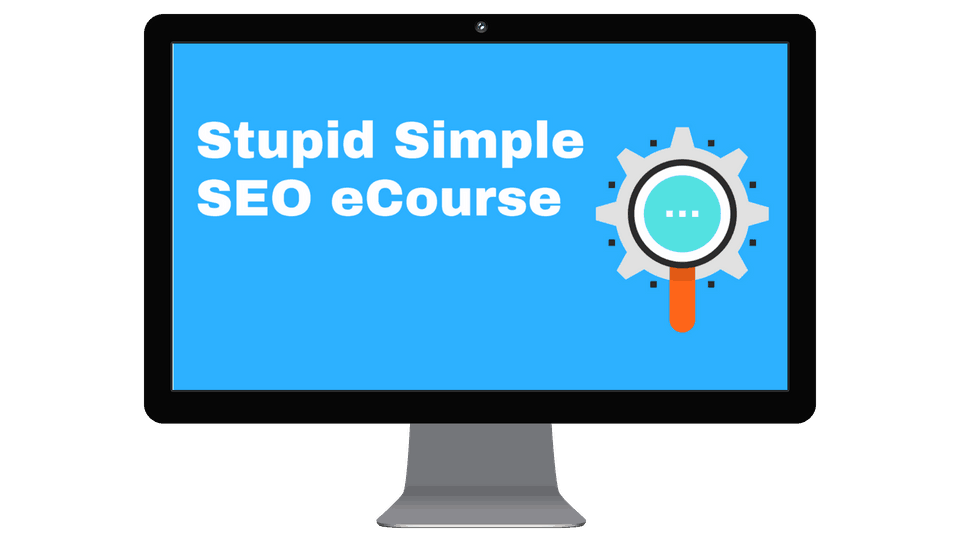 Stretch mark cream
Just like the acne spot treatment, giving someone a stretch mark cream as a Christmas gift is a bad idea.
Stretch marks can be a sensitive subject for many people, so giving stretch mark cream might cause the recipient to feel uncomfortable or self-conscious.
Additionally, stretch mark creams usually take a longer time to show results and require regular use, making them not ideal as a one-time gift.
They are one of the bad Christmas presents.
Soap Bars
Soap bars make bad Christmas gifts because they are generic and impersonal gifts, often seen as boring or unoriginal.
Most people prefer liquid soaps, so the bar form may go unused. They can also be difficult to wrap, making them inconvenient presents.
Furthermore, soap bars are a product that people typically buy for themselves anyway and don't think of as a special gift—so giving one can come off as thoughtless or uninspired.
Lastly, some people may have bad reactions to certain types of soap, especially if they are sensitive to fragrances and dyes. For these reasons, soap bars should be avoided as Christmas gifts.
Kama Sutra Intimate Gift Set
Kama Sutra Intimate Gift Set is not a good idea for a Christmas gift. This set of intimate products and instructional books promotes sexual activities that may not be comfortable or appropriate for the recipient, depending on their beliefs and values.
Additionally, it could also make them feel embarrassed to receive such an intimate gift in front of family or other loved ones.
Furthermore, the products included in this set may be of questionable quality and not suitable for use as gift items.
So it can easily become one of the worst Christmas gifts.
What is the 5 Christmas gift rule?
The 5 Christmas Gift Rule is an idea that encourages people to limit their gift-giving for the holidays. It suggests limiting each person you are gifting to a maximum of five items, whether it be one large item or multiple smaller ones.
The idea behind this rule is to help save time and money while still creating meaningful presents.
This can also help reduce over-consumption and waste during the holidays.
Additionally, this rule can encourage people to focus on quality instead of quantity when shopping for gifts.
All in all, the 5 Christmas Gift Rule is a great way to practice mindful and thoughtful gifting while still making sure your loved ones feel special this holiday season!
It's a simple way to help you decide on bad Christmas gift ideas.
The rule is this: if you give someone five bad gifts, then it's not really a good gift.
Some bad Christmas gift ideas include cheap and generic gifts such as candy, socks, or books that are not of interest to the recipient.
Other bad gifts are impractical, like a kitchen utensil or kitchen appliances that the recipient won't use or an item they already own.
Finally, bad gift ideas include gifts that can be perceived as insulting or offensive, such as bad taste clothing items, hygiene products, cheap gimmicks or gag gifts.
By following this rule and avoiding bad Christmas gift ideas, you can ensure that your gift will be appreciated and enjoyed and not send the wrong message.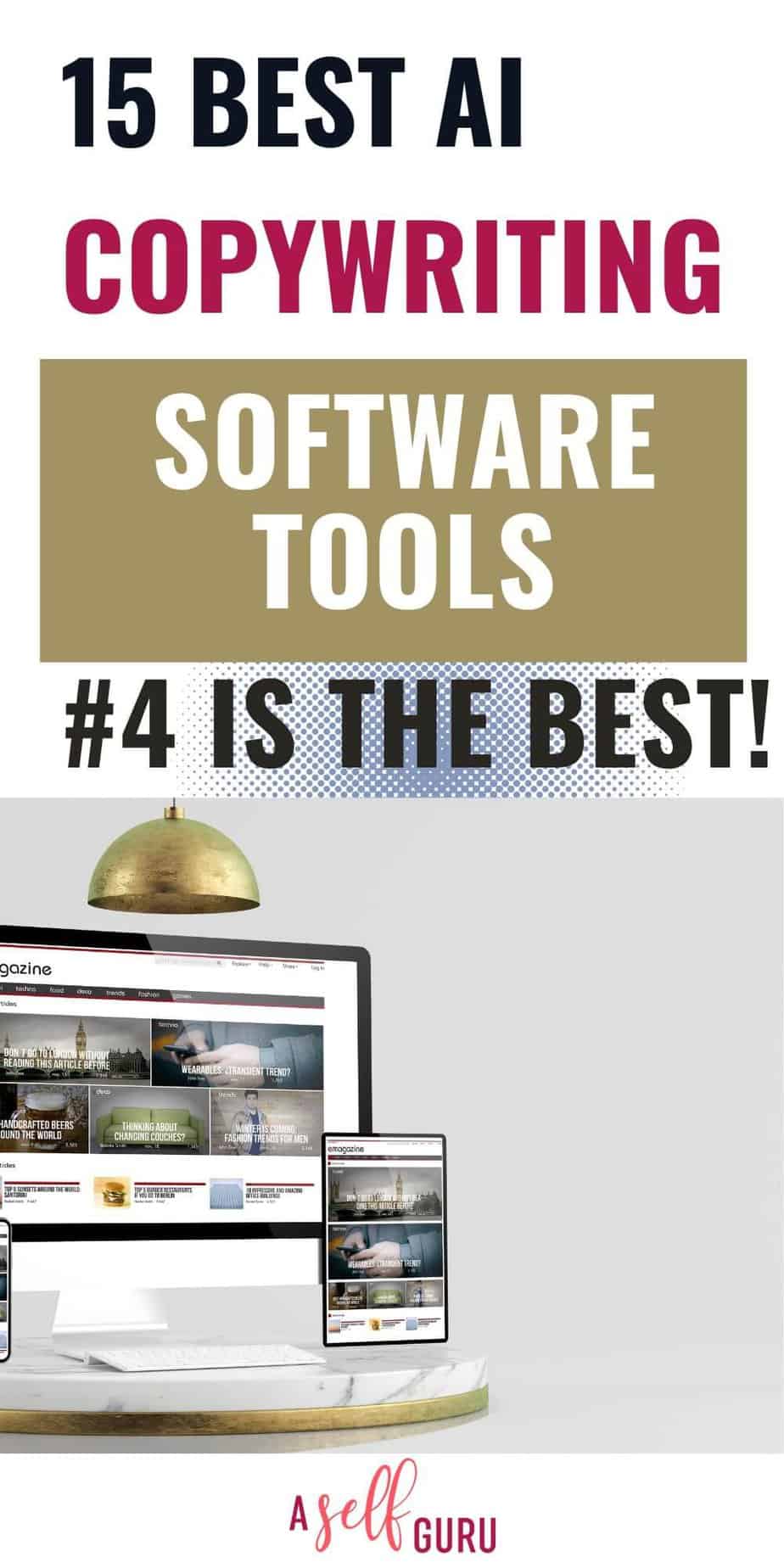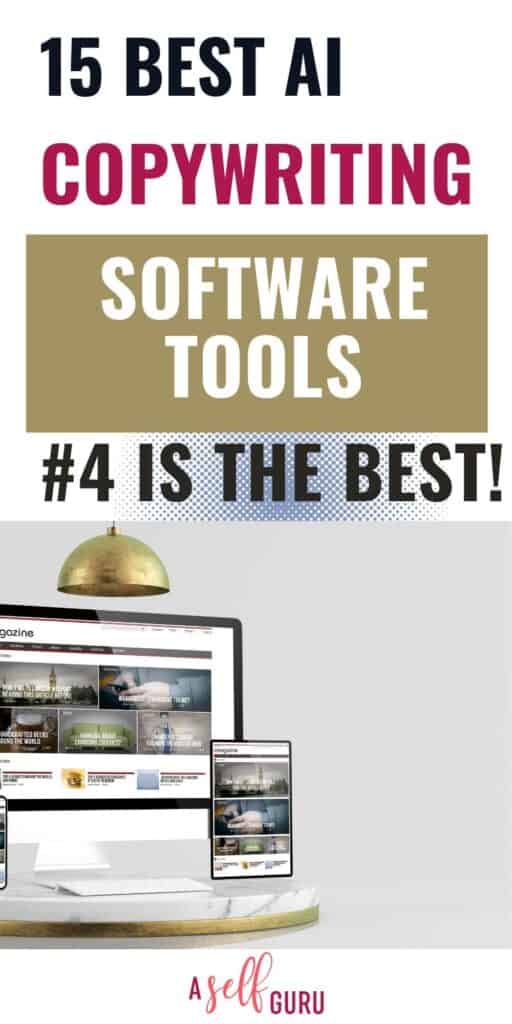 6 Best Gifts for Christmas for any Family Member or Coworker
Now that we discussed 20+ terrible Christmas presents and worst gifts, it's time to go over some of the best gift ideas as well.
The following items are some great gifts for an entire family or the people you work with:
1. A homemade gift
If you have some crafting skills, why not put them to use and make something really special for your loved ones?
Homemade gifts can be anything from a scrapbook or photo album featuring all of your favorite memories, to crocheted items like scarves, hats and even jewelry.
These presents are sure to have a special place in the hearts of your family members.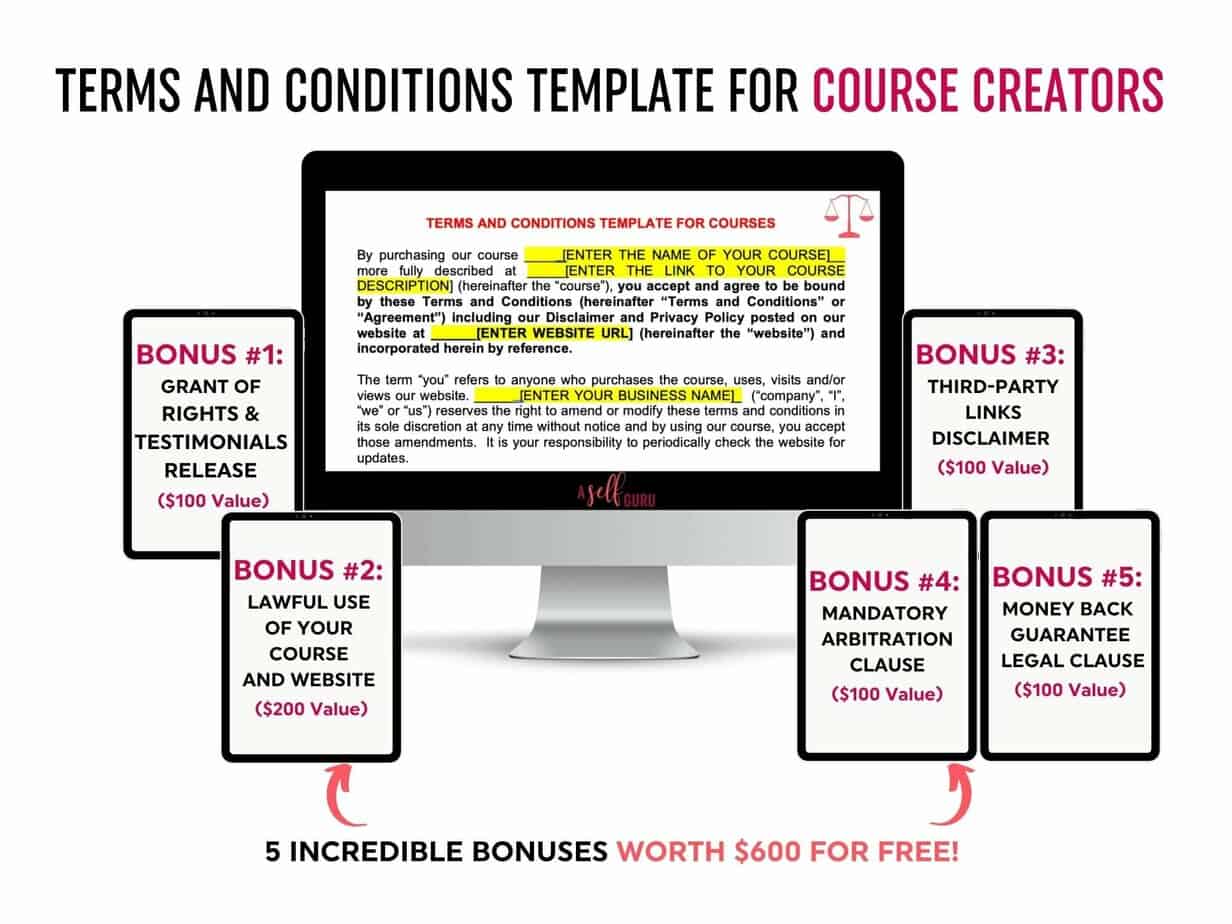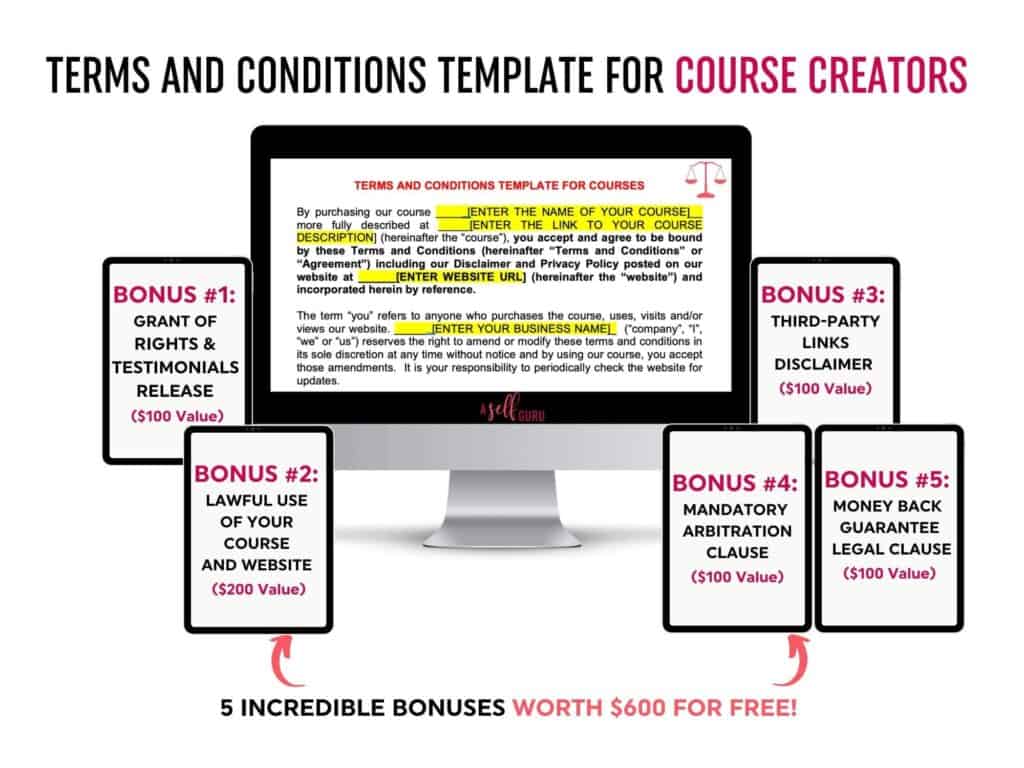 2. An experience
Why not give your family something they can share together? Whether it be tickets to a show or a day out somewhere special, an experience is something that will last far longer than any physical gift.
It's the best way to get in the holiday spirit and make lasting memories together.
3. A donation
If the people in your family are the type who don't really need anything material, why not think about making a donation in their name?
This could be to any cause they care deeply about, but it will still show them that you are thinking of them on this special day. It can be a really nice gift that makes a difference.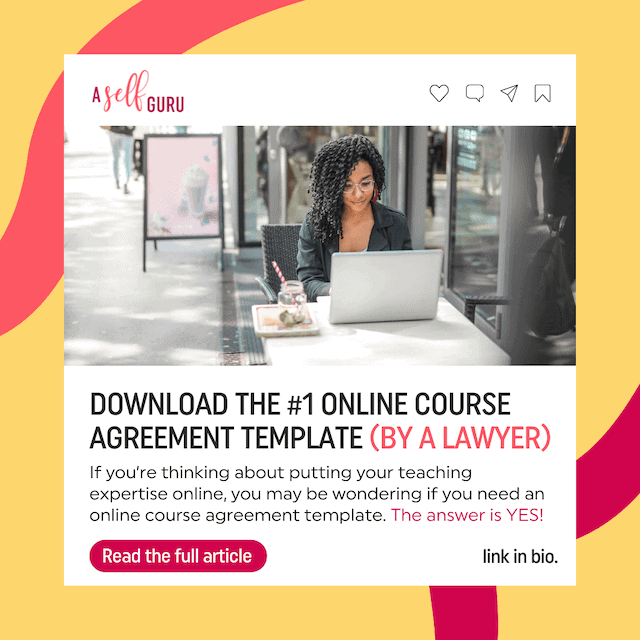 4. A subscription
A great way to give a present that keeps on giving is to get them a subscription to something they enjoy.
This could be anything from a monthly magazine, book club, an awesome SEO tool like this, or even accounting software; it's sure to bring them joy all year round! This is a perfect gift.
Talking about subscriptions, you may want to consider these amazing tools (perfect for entrepreneurs):
Check out this blog post of 15 best AI copywriting tools out there along with 33 best VA tools of all time (that you may not be aware of!)
5. A personalized gift
A personalized gift is sure to make your family members feel very special. Whether it's an expensive pen with their name on it, or something more creative such as a custom piece of art, they will definitely appreciate the thought that has gone into this practical gift.
Sentimental gifts are always more valuable and are a better gift with a Christmas card.
6. Legal Bundle of Templates For Business Owners (Privacy Policy, Disclaimer, Terms, and more!)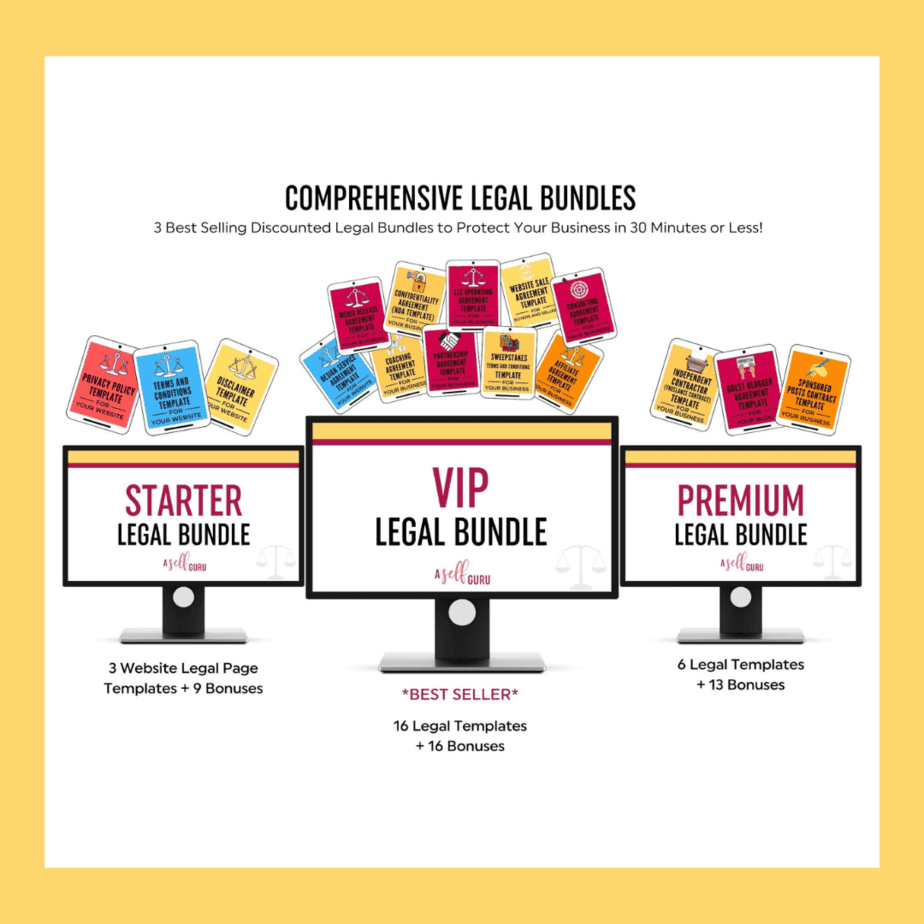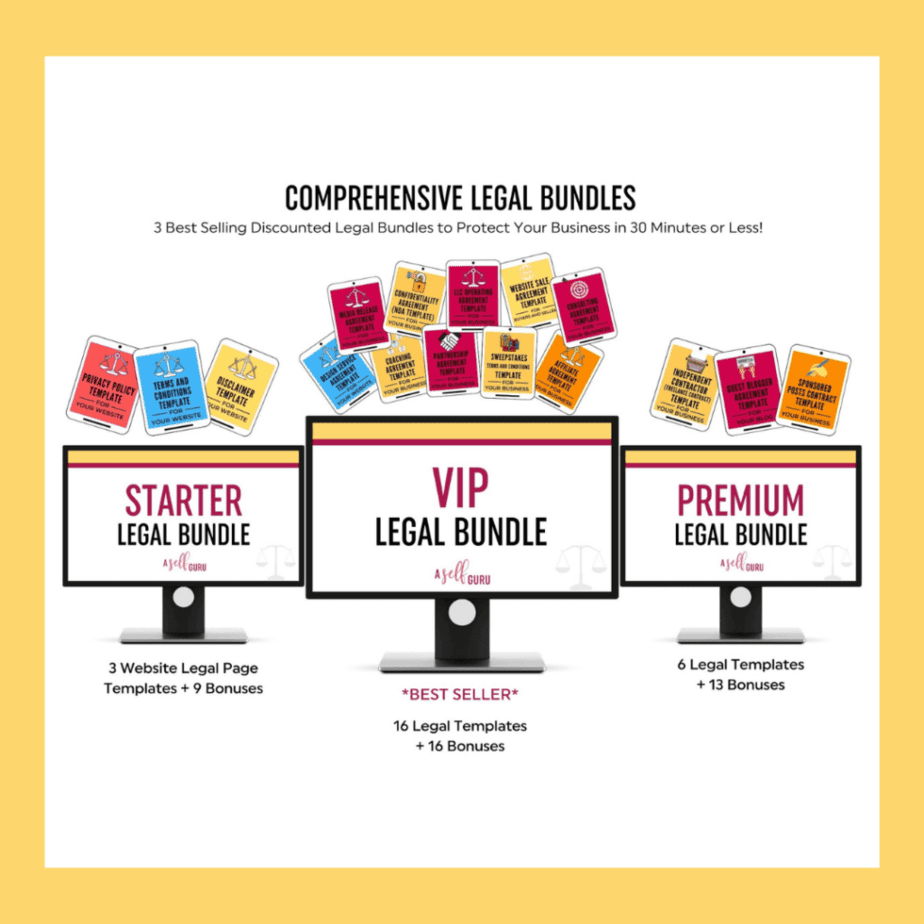 If you own an online business or know someone who does, the best Christmas present you can give is these legal templates that they can use to make their website legal and gain peace of mind.
Learn more about them in this blog post and how they have helped 30,000+ entrepreneurs protect their businesses without having to hire an expensive lawyer or waste valuable time!
Watch this video to learn how to legally protect your website and online business (and please subscribe to my YouTube channel for more free legal and business tips):
These holiday gifts are sure to bring joy and happiness to your family this Christmas.
So, why not put some extra thought into what you're getting them as a gift giver and make the Christmas holidays even more special than last year?
Let me know in the comments below which one of these bad Christmas gift ideas you agree with? 
RELATED BLOG POSTS TO THE WORST CHRISTMAS GIFTS
In addition to the bad Christmas gift ideas, you'll find my most helpful blog posts and videos on my legal tips page for more answers to your legal questions.
Here are some other helpful blog posts related to growing your blog and business to the next level.
VISIT THIS FREEBIES PAGE TO GET 5 AWESOME FREE BUSINESS, BLOGGING AND LEGAL TIPS!
Below are some more helpful blog posts, legal tips, tools and resources that you should check out next:
Outrank your competition and enhance your content creation
15 Expensive Legal Mistakes Entrepreneurs Make (and How to Avoid them)
Beautiful Pinterest templates to increase traffic to your blog!
What's an LLC and when to form one?
How to Legally Protect Your Book (with Proper Copyright Notice and Disclaimer Examples)
CPA Solution Membership to get all your tax and accounting questions answered!
Get The Simple SORT Handbook: The New Entrepreneur's Roadmap to Setup, Operate, Record and Tax Slay a Successful Business
AI writing tool to write blog posts 10x faster, create social media content, videos, and any kind of content to save time in business
This SEO tool to make sure your blog posts rank on the first page of Google 
MORE TOOLS TO GROW YOUR ONLINE BUSINESS