Starting an online business is easy but figuring out how to grow your online business takes time and effort. You also need important tools like this to run your online business.
Running an online business also requires a lot of patience, dedication, and perseverance. Your enthusiasm for the future business has a significant impact on the amount of effort you'll put in to keep it running.
The internet is one of the world's largest market hubs, with a diverse set of businesses expanding through their own strategies. Starting an online business is one of the simplest methods to get your foot in the door if you've always wanted to be an entrepreneur. Moreover, online businesses can be extremely successful when done properly.
Previously, all businesses required a physical location, but as online purchasing grows in popularity, many people are finding success doing business online. It requires a combination of a working business idea, initial investment, and some amount of time.
It is also important to spend your capital reasonably; wasting money is something you cannot afford when you are just starting your business.
In this article, I'll show you how to grow your online business on a shoestring budget. Our goal is to assist you in competing with the bigger teams without having to invest a lot of money.
Before growing your business, you should know that it's critical in the business to rely on objective criteria to back up the feeling that it's time to grow. Specifics vary in every industry, as they usually do, but there are a few consistent trends.
The following are some of the most fundamental and consistent indicators that your online business is ready to grow:
Your online business is stable and growing
Learning how to grow your online business brings a new set of risks and challenges.
To survive a potential storm, you must understand the fundamentals and have a solid foundation upon which to build a business.
This indicates that your cash flow is stable, you have the right people on staff, your margins are sustainable, your brand is strong, and you have a solid legal policy and procedures in place.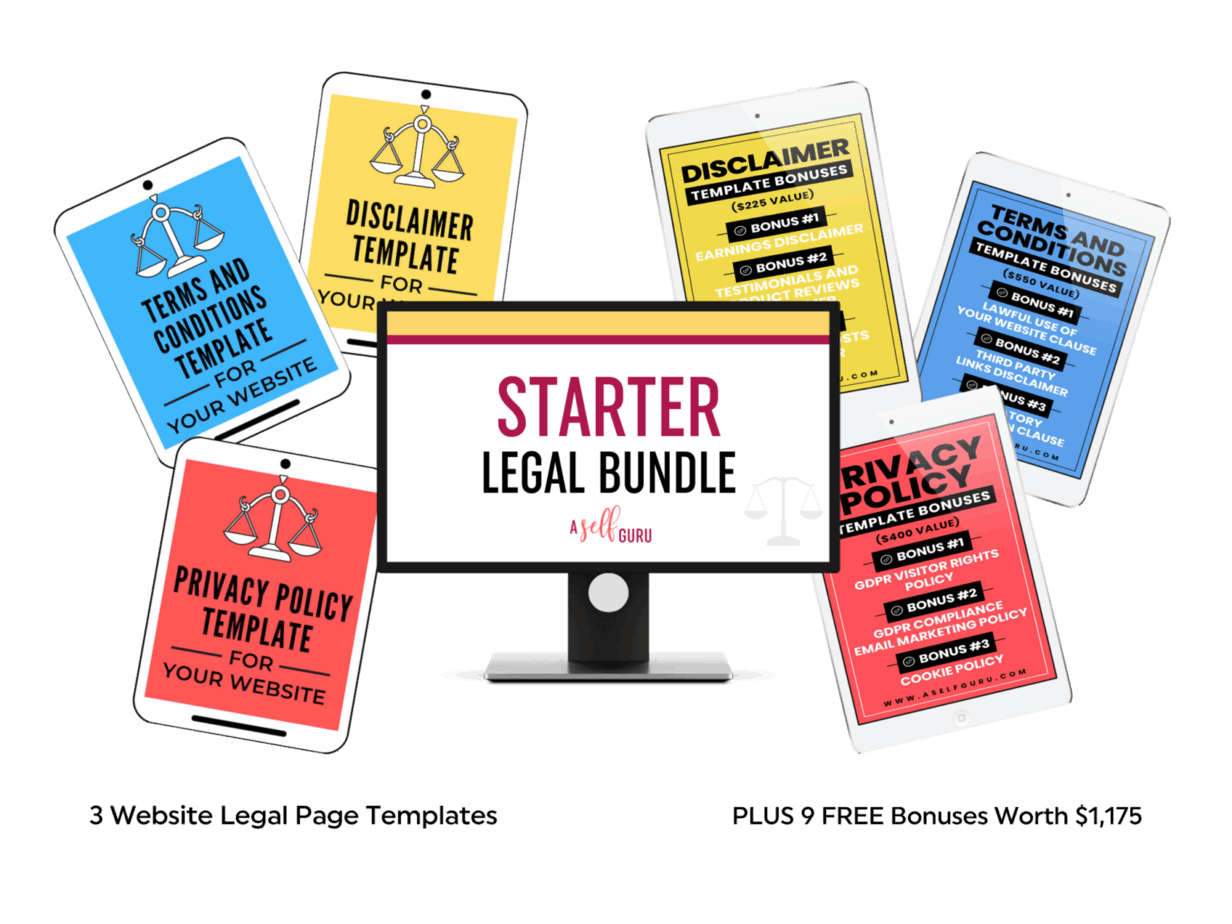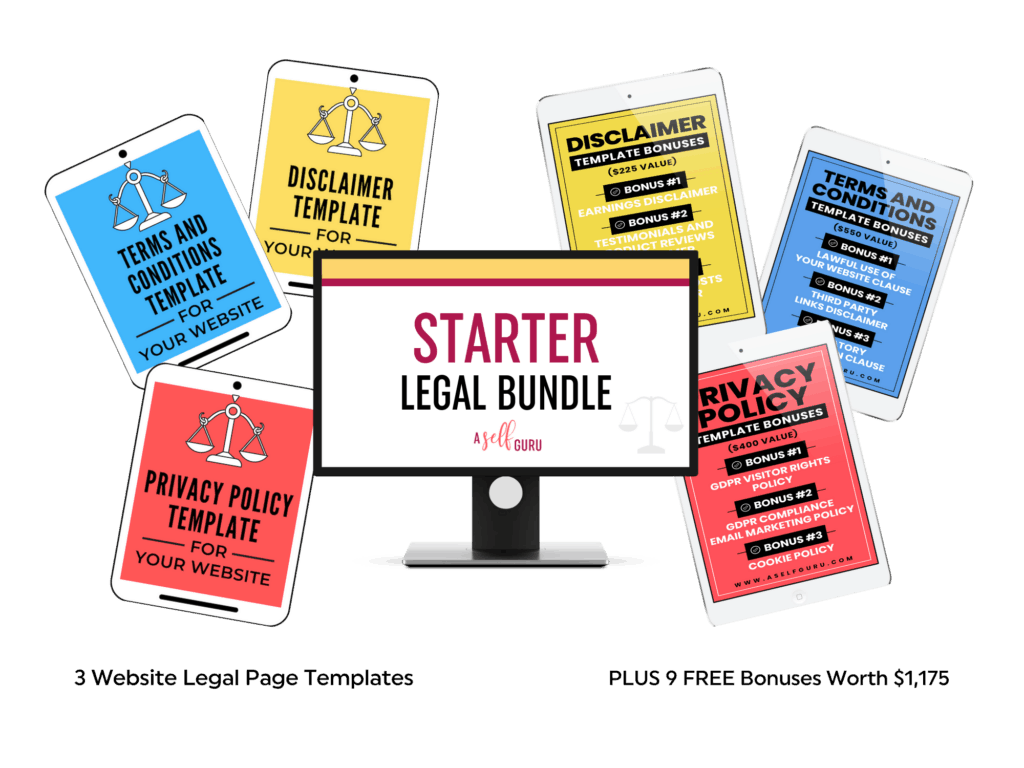 You have a clear objective in mind for your online business
When business owners want to expand their online business, they may need to get additional financing. This is not an issue anymore because they can obtain business loans or ask friends and family for assistance. However, one of the most essential considerations they must make is how they will use the finances.
They're usually eager to discuss their goals for employing additional personnel or purchasing new equipment.
When a business owner can't describe an objective, it's usually a sign that they're not ready for the funding they're looking for. Whether you're looking for financing or not, you won't be able to achieve your objectives unless you have a clear vision of how to grow your online business, what you want to do, and a plan to get there.
You have the capacity to finance your business growth
If you truly want to expand your online business, you must be prepared to incur new costs, some of which are anticipated and others that are not. These costs must be funded by your current cash flow or by external funding such as a loan or an investor until the adjustments you've made result in new revenue.
There are different types of financial institutions to whom you can apply for cash. Other forms of resources, such as employees, inventory, and your time, will be required in addition to money. Your objectives and timeframes must be realistically linked with the availability of all of these resources.
Is now the appropriate moment to start that growth campaign you've been planning? Success is never assured, but if these three essentials aren't in place, you'll almost certainly fail.
Online businesses have a huge potential for expansion. Maintaining a successful presence in the online business is a difficult endeavor. It might be tough for newbies to develop a reputation for themselves in an industry when so many big firms have set up e-commerce sites.
Why not acquire an e-commerce firm for sale if you want to own your own business but don't know how to start? These businesses are frequently a good method to generate passive income. Even if your online enterprise is successful you must continually consider how to increase the revenue of your business.
Increasing revenue is obviously critical, but where to begin? Perhaps a larger sales force is in order?
Are you looking to expand your horizons?
Or do you want to bring in new products? Sometimes it feels like there are no limits to what you can do. However, remember that there is no perfect strategy that will work for every business.
Here are a few of our favorite smart and exciting online business growth strategies. Follow these to learn how to grow your online business quickly:
1. Deliver high-quality products and services
Delivering high-quality work is one of the most crucial strategies to not only grow your online business but also secure its long-term viability. It has been proven that providing high-value results in satisfied customers who return for more and recommend your company to others.
It's easy to slip into the trap of slapping something together and selling it merely to get your name out there when you're first starting out in business – don't fall into that trap. Keep in mind that a company with satisfied customers is more likely to succeed.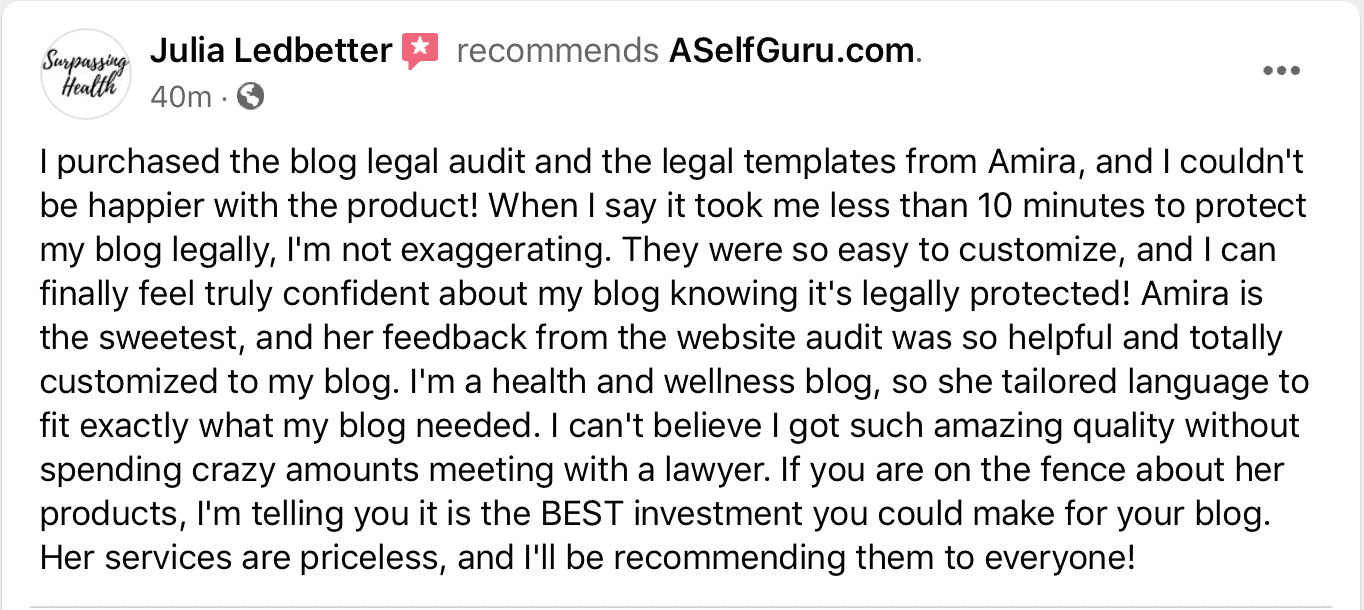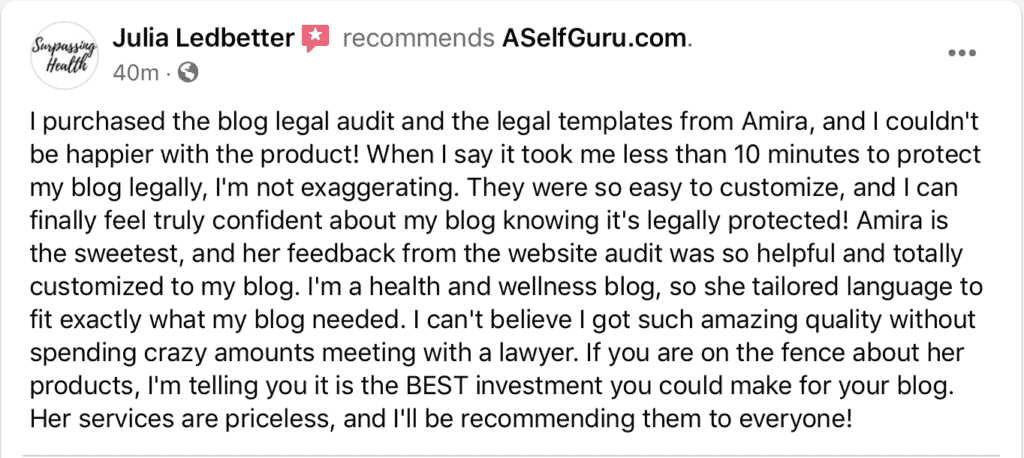 Rather than concentrating on getting your brand out there and swiftly growing your business, concentrate on creating products that are actually beneficial to your customers. Use this resource to create digital products of your own, and then you can use this awesome platform to sell them.
When making an offer, make sure it is something that will entice your ideal customer to return to you. You can rest assured that you are giving high value if you are satisfied that this could happen based on the quality of your products and services. Check out these affordable legal bundles to protect your online business.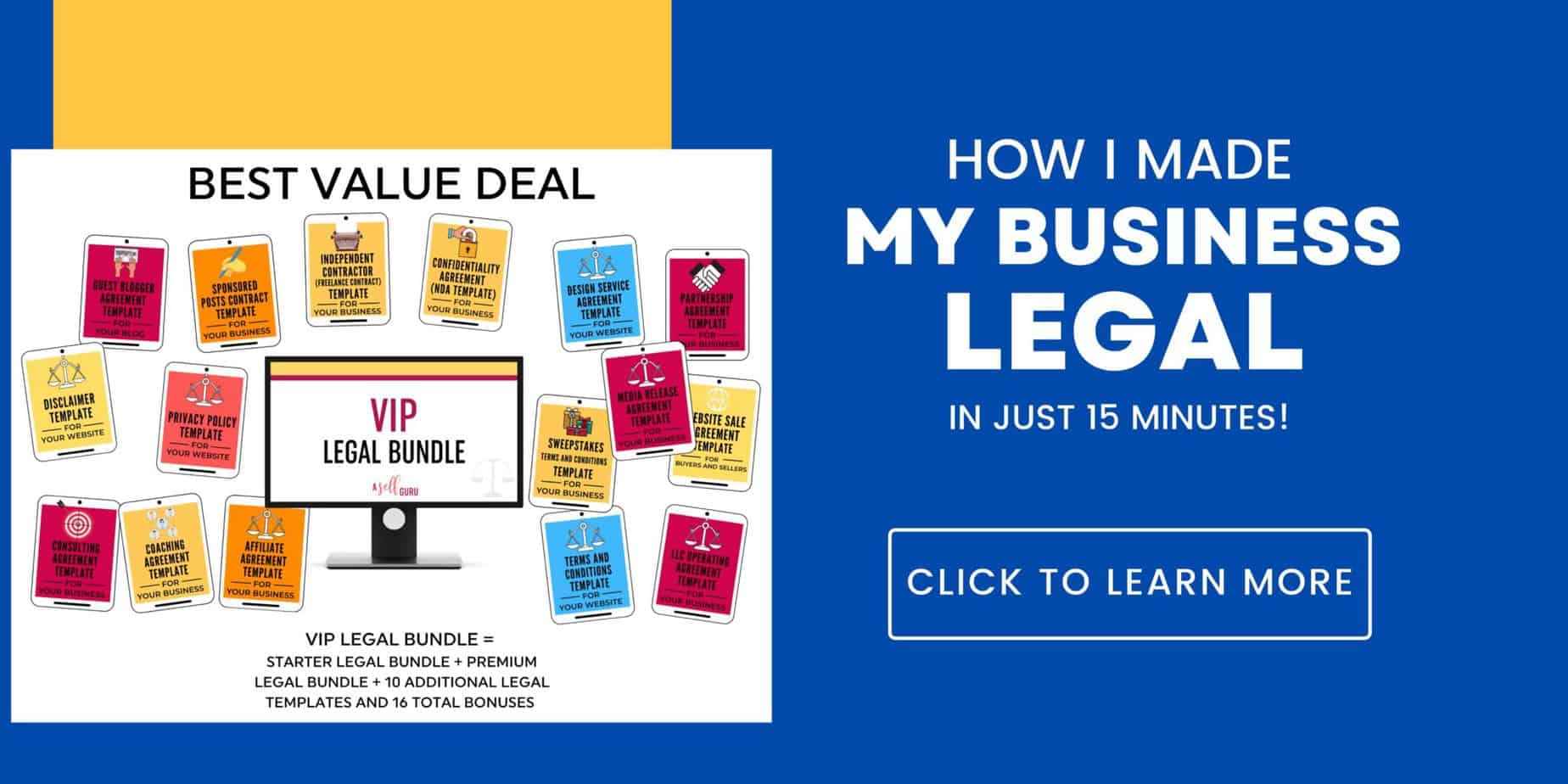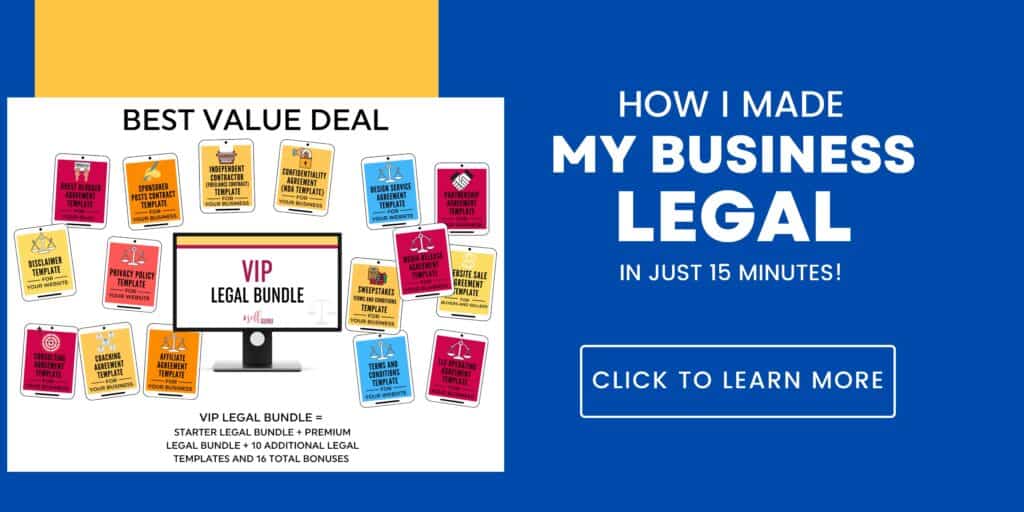 2. Sell to existing customers while also generating new leads and customers
Nurturing the relationship you have with your current customers or clients is a cost-effective strategy for increasing sales because you already know they enjoy your product. So, figure out how to sell more to your current customers.
Consider giving them deals like buy one, get one free. Furthermore, rewarding loyal customers with loyalty cards that entitle them to free services or products for every five items purchased, or other similar approaches, would be beneficial.
Another fantastic way to boost sales and income is to offer exclusive discounts to your email list. This way, you collect new leads and build your email list as well.
Meanwhile, keep engaging with new clients and customers on social media. Be active on the social media platforms you prefer, and the results will come quickly.
3. Focus on your digital marketing
Digital marketing plays a significant role in how to grow your online business. From paid advertising to social media and search engine optimization, these are your primary methods for generating online businesses.
Consider creating a mobile-friendly version of your website (these are the best themes for that), and keep up with the latest trends and link your business with digital influencers in your industry. This might include social media personalities or well-known industry professionals who can help advertise and legitimize your items. Bringing in influencers as product reviewers or even brand ambassadors might help your business develop significantly.
Importantly, integrate your company analytics and data. All this data will greatly assist you in determining what, where, how, and to whom you should market.
In-depth analytics can assist in the development or improvement of your online business strategy.
Learning how to measure social media traffic can provide you with a complete report on your social media traffic, allowing you to determine which social media sites drive the most traffic to your website and which ones require additional attention.
Don't like social media? No worries, try these marketing strategies without being on social media! 
You can also find out how engaged your social media visitors are by looking at the amount of time they spend on your website. This information will assist you in determining whether or not you are targeting the correct audience.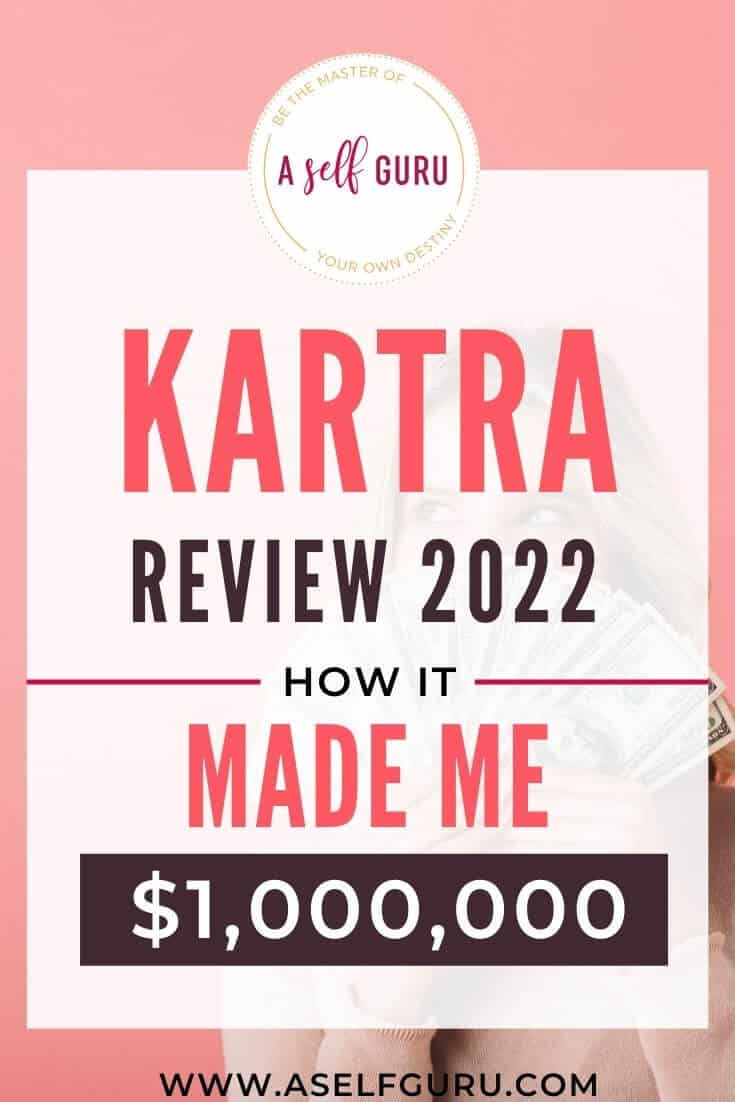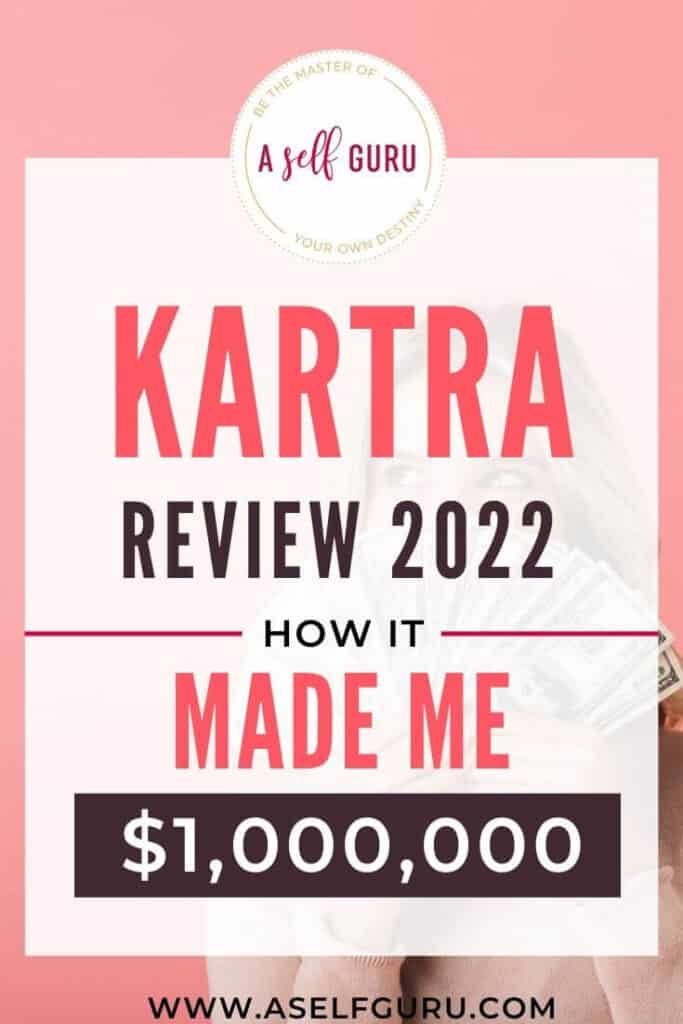 4. Focus on content marketing by creating a blog
When thinking about how to grow your online business, you should also concentrate on content marketing as part of your digital marketing strategy.  This involves creating and sharing valuable content with your target audience to help you attract and retain customers.
One way to produce great content is to come up with topics that are relevant to your audience and then create helpful, informative articles, blog posts, or videos around them. You can also curate content from other sources and share it with your followers.
Use this resource to start a blog successfully. Here's another great blogging course you can use to start making $1,000+ within your first few months.
You can even outsource your entire content creation process to scale your blogging business using these tips and tricks.
Watch this video below to find out the 10 most important things to do BEFORE starting a blog! (and don't forget to subscribe to my YouTube channel)
Another important part of content marketing is promoting your content through social media and other channels. You can also use paid advertising to reach more people. By creating great content and promoting it effectively, you can grow your online business and attract more customers.
Struggling to create content fast? Try this incredible tool, which can write all sorts of content for you!
It's like an "easy button" you could push and out comes a well written social media or blog post 1 second later.
It can write Facebook ads, Google ads, copywriting frameworks, emails, landing page copy, and more.
• Save time by enabling AI to write high-converting copy
• Get a wide variety of marketing content with just one click
• Stop wasting your time on tedious and overwhelming tasks
• Increase ROI on your ad campaigns
• Write more content in hours than you would in months
You won't have to mess around writing copy anymore, because you can do it with this tool instead.
Click here to try it for free!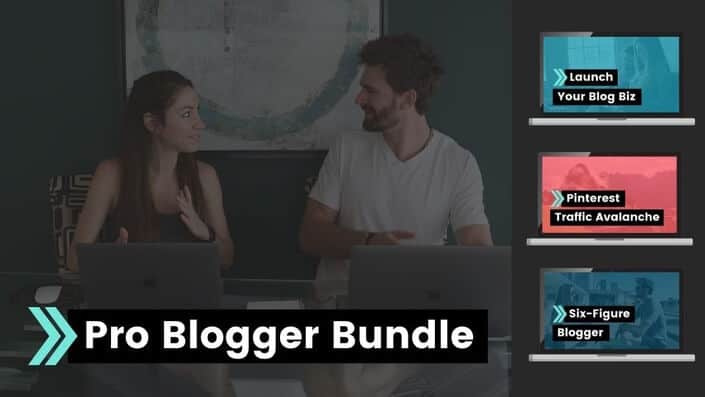 5. Focus on video marketing to grow your online business
In addition to starting a blog, you should also focus on video marketing to grow your online business. It can be through starting your own YouTube channel or hosting webinars to promote your products.
You can also create videos that show how your product or service works (such as here), or you can create engaging and entertaining videos that showcase your brand. If you can get people to watch your videos, they will be more likely to purchase your product or service.
Also, make sure to legally protect your website and online business. Watch this video below to learn how to do that (and don't forget to subscribe to my YouTube channel).
Not sure what essential business contracts you need to run your business legally? Check out this blog post to learn the 6 contracts you must have.
6. Use search engine optimization (SEO) to improve your site's visibility
Whether you decide to grow your online business through a blog or video marketing, you will need to learn SEO to take advantage of free organic traffic from Google.
SEO, or search engine optimization, is the practice of improving the ranking of your website on search engines. The higher your website ranks, the more people will see it and potentially click through to it. SEO can be a daunting task, but with a little effort, you can start to see improvements in your traffic fairly quickly.
There are a number of things you can do to improve your SEO, but the most important is to make sure your website's content is high quality and relevant to your target audience.
You should also make sure that your website is easy to navigate, and that you are using the correct keywords and phrases in your titles, descriptions, and tags. Use this tool for keyword research.
Side Note: Here are 9 top SEO tools in this blog post.
Take this free SEO masterclass, and check out these helpful blog posts to learn how to use SEO to grow your online business: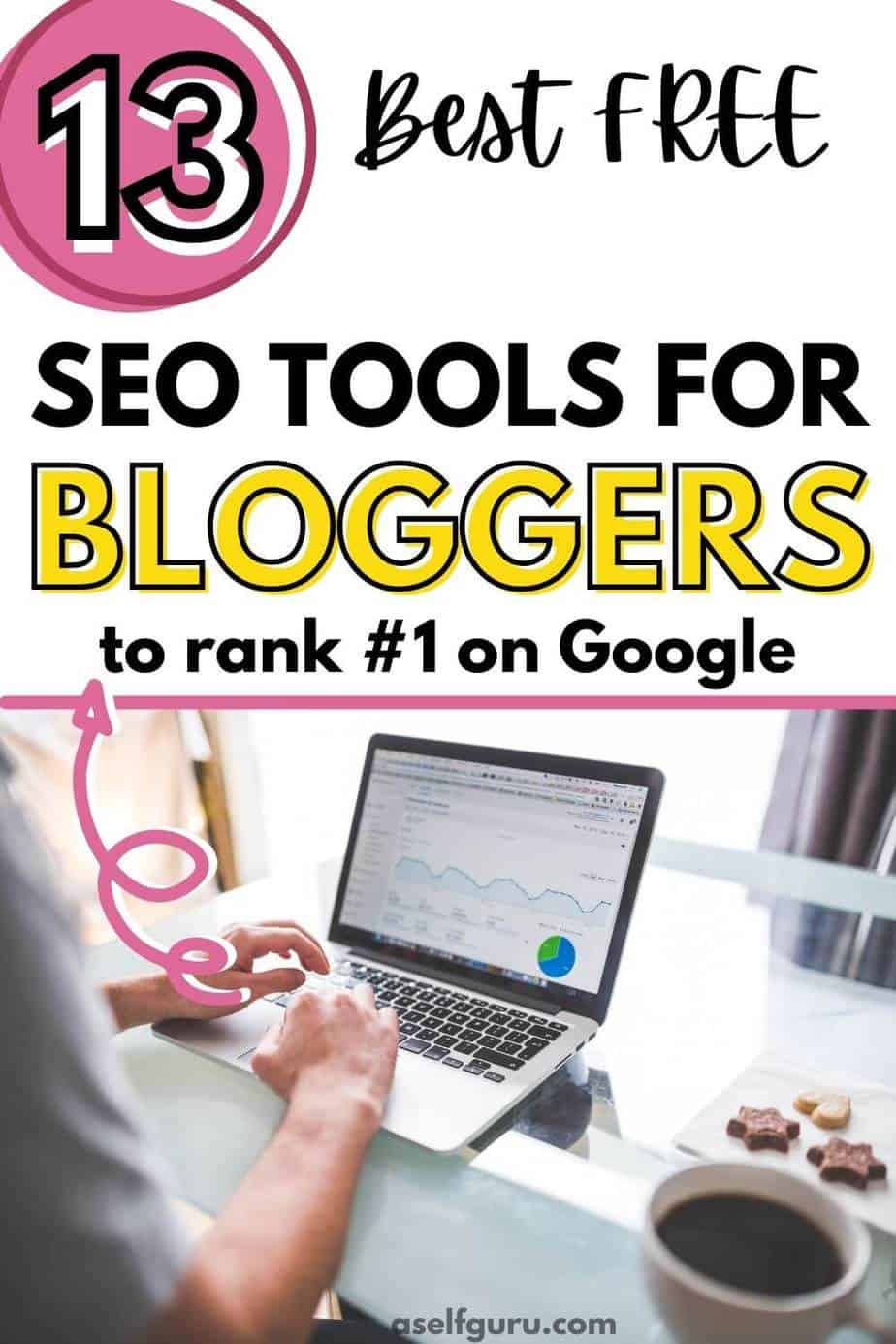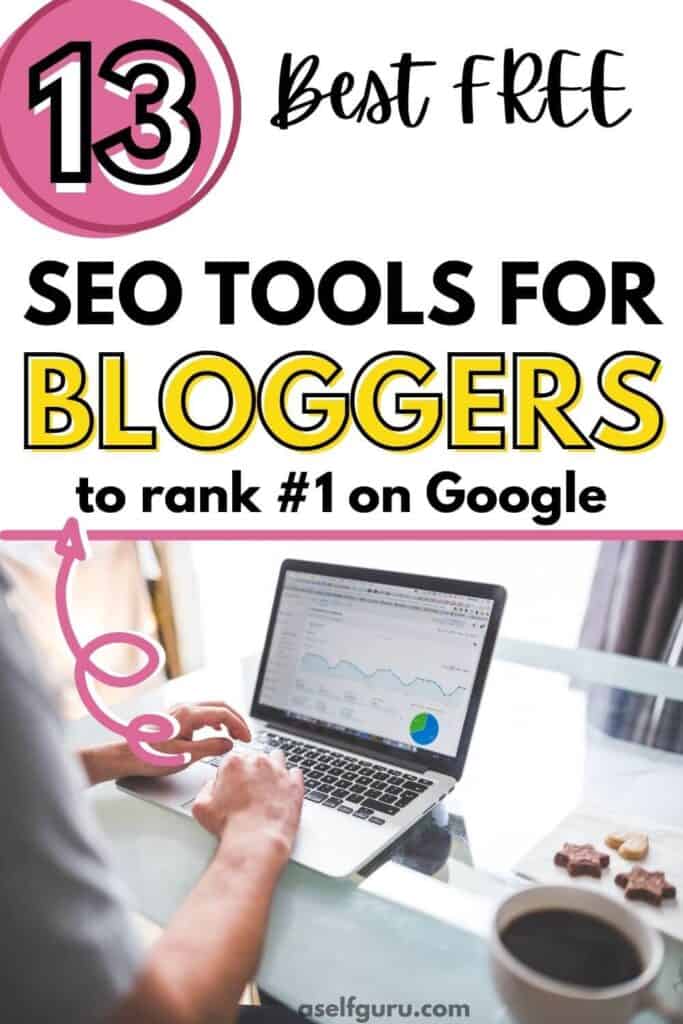 7. Improve your website's performance and speed
Improving your website speed is really important to grow an online business because a slow website will frustrate users and cause them to leave your site.
Use this plugin to increase your website speed. The first thing you need to do is find out how fast your website loads. This can be done using Google's PageSpeed Insights tool.
Once you know how fast your website loads, you can start making changes to improve its speed. Some of the most effective ways to improve website speed include optimizing images, minifying CSS and JavaScript files, and using a content delivery network.
You'll also need to learn how to make your website compliant with the Americans with Disabilities Act as part of learning how to grow your online business. Using a plugin like this is definitely recommended but you'll also need to fix a lot of other things on your website to make it accessible to people with disabilities.
I go over all that in this blog post.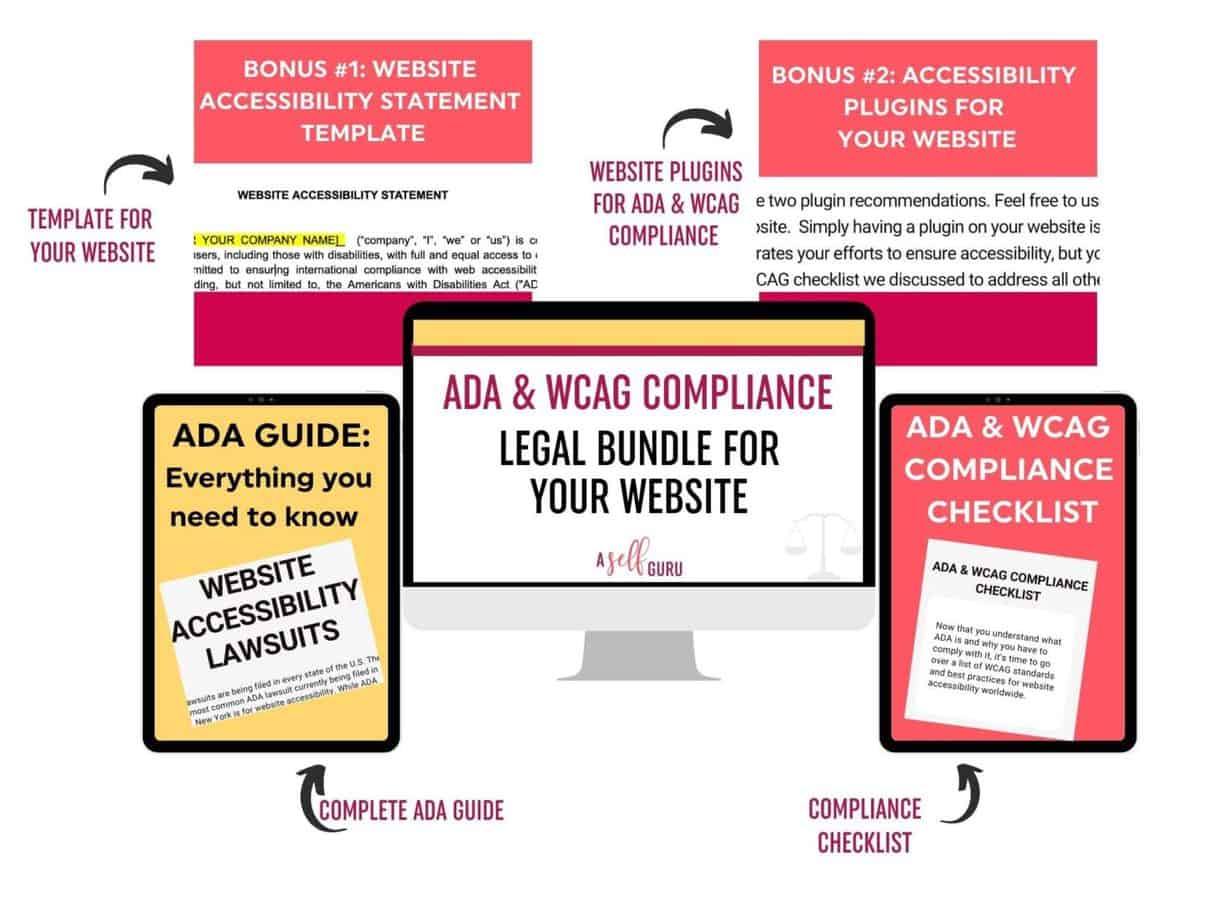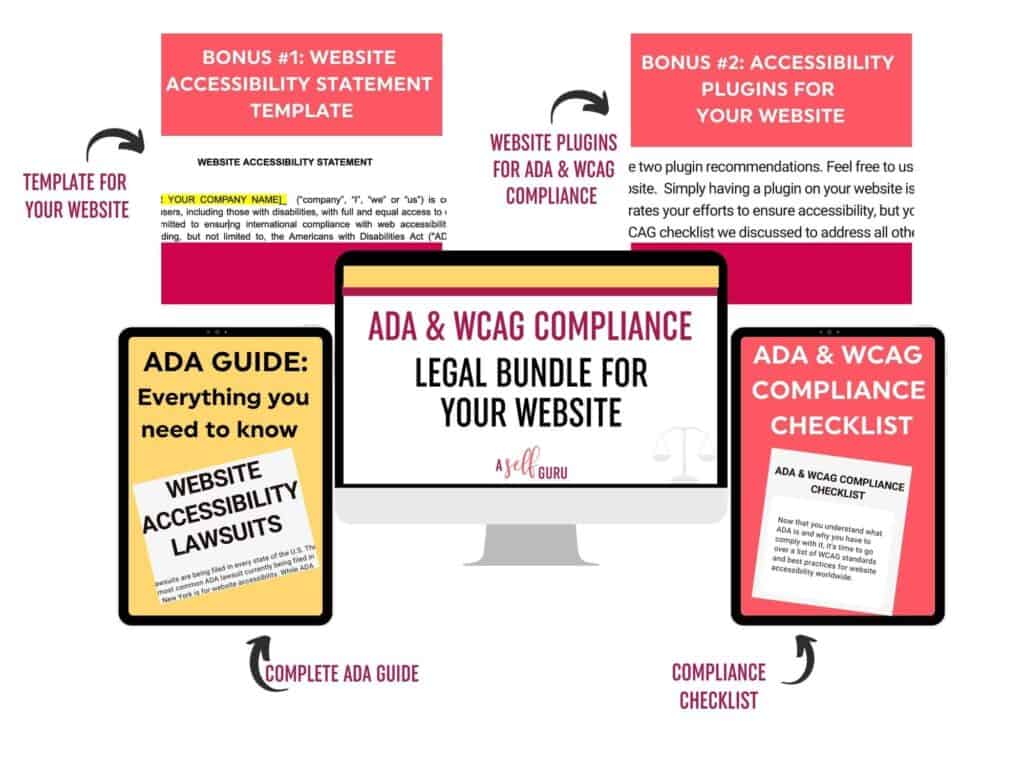 8. Use social media to promote your site
Social media can be a great way to promote your website and drive more traffic to it. Make use of social media platforms like Facebook, Twitter, and LinkedIn to promote your website. Share links to your site's content on your social media pages, and ask your friends and followers to do the same.
Here are some social media graphics you'll need to create professional-looking posts quickly. This is such an easy and time-saving way to create stunning graphics and promote your business on social media platforms. You can also create these graphics on your own in Canva Pro.
Also, take advantage of search engines/social media platforms like Pinterest here to drive free organic traffic to your website. Use these 100+ templates to create viral pins quickly for Pinterest. You can even use a scheduling tool like this, which will automatically pin the images for you instead of manually doing it.
Now with that said, is it possible to learn how to grow your online business and market it WITHOUT social media these days? Yes, it is! Here's the resource you'll need to learn how to do that.
Join communities and Facebook groups to increase traffic to your website.
Join our Facebook group here along with 7,000+ entrepreneurs to grow your reach and online business.
9. Start an Affiliate Program for your Products and Join Others
Another brilliant strategy for how to grow your online business is starting an affiliate program for your products.
By having an affiliate program, you provide people with a unique link to your product page that they can share with their audience. When someone clicks on this link and makes a purchase, they earn a commission. This is a great way to grow your business by harnessing the power of influencers.
You should also join other people's affiliate programs to make money online. This is a great way to grow your online business income. You can find 60 top affiliate programs here to join including my high-paying affiliate program here.
Watch this video to learn 8 secret ways to make $20,000+ affiliate income from my program:
10. Focus on Paid Media Advertising to Grow Your Online Business
When you're ready to take your online business to the next level, consider how to grow your online business through paid media advertising.
Paid media advertising can give your business the boost it needs to reach a larger audience and grow your customer base. By targeting potential customers through paid channels such as Google AdWords, Facebook Ads, and LinkedIn Ads, you can connect with more people who are likely to be interested in what you have to offer.
In order to maximize the effectiveness of your paid media campaign, it's important to target your ads carefully and make sure that your offer is relevant to the people you're targeting. You'll also want to track your results so that you can see how well your paid advertising is performing.
With a little planning and effort, paid media advertising can be a great way to grow your online business. By reaching more potential customers through targeted ads, you can connect with more people who are likely to be interested in what you have to offer. And by tracking your results, you can see how well your paid advertising is performing and make adjustments as needed.
11. Continuously think outside the box and implement new strategies
Trends in online business are constantly changing. Rapid advances in internet connectivity, huge data, and cutting-edge technology are promising a more participatory interaction between businesses and their customers.
Technological advancements are shaping the future of online businesses, and you must be aware of this as a business owner. To stay visible, your company should seek out innovative technological solutions that can assist in attracting loyal customers and providing them with a distinctive e-shopping experience.
Invest in artificial intelligence to tailor a customer's buying experience. For instance, personalization will be critical in motivating consumers to become loyal clients. Personalization will enable you to reach audiences on any device and provide an exceptional client experience.
As part of how to grow your online business strategy, consider forming strategic collaborations. It's one of the most effective conversion optimization tactics since it unlocks far more potential than any party could achieve on their own.
Getting involved in advanced collaborations or selling specific brands' items might help you get attention and credibility. Alternatively, broaden your target demographics.
Don't only concentrate on your primary target market. To reach a varied variety of individuals, try offering some items and services in a new style of communication.
Thinking outside the box and coming up with new ways for your business to make money is extremely beneficial to your online store's and company's growth. I hope these strategies and ideas will help you to figure out how to grow your online business as well as encourage you to think of new ways to be creative.
Check out the 4 different ways I make over $78,000 a month from my blogging business in this video:
Final Thoughts on How to Grow Your Online Business
Running an online business is challenging. But using these new strategies and tips above will surely help grow your online business. Below are some important tools you'll need to run your online business and grow it online:
What's your best tip for how to grow your online business? Let me know in the comments below!
RELATED BLOG POSTS ON HOW TO GROW YOUR ONLINE BUSINESS
Check out these other helpful blog posts on how to grow your online business quickly as well as some awesome SEO tools to help increase traffic to your website: