Suvd Tsolmon, a hardworking digital marketing consultant and coach at Suvdie, purchased our VIP legal bundle of templates at the "right time," just as she began accepting clients after launching her website. She realized that in order to succeed, she needed to become a "legally-protected business-owner."
She said that the VIP legal bundle was "super affordable and awesome value".
Now, Suvd uses all these awesome templates on her website and to work with employees, and clients.
She feels very safe using our templates because she knows they were created by a lawyer whose passion is to help and protect entrepreneurs (aka me!!)
Watch her video below to see what else she had to say! 
In case you haven't noticed, our VIP legal bundle is our absolute BEST legal bundle, providing you with the MOST legal protections.
Why is the VIP Legal Bundle the BEST legal bundle available?
Because you get:
16 popular legal templates + 16 amazing BONUSES
You can literally save $1000 by doing so.
Lifetime FREE updates with a private membership
Can use the templates on multiple websites of your own!
If you're eager to get your hands on our VIP legal package, click here.
Thank you so much for this wonderful recommendation, Suvd!
I'm so glad I was able to help you stop worrying and stressing about potential legal issues with your business right before you started taking on clients.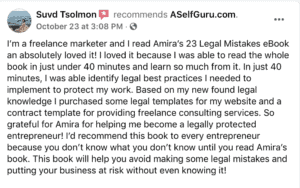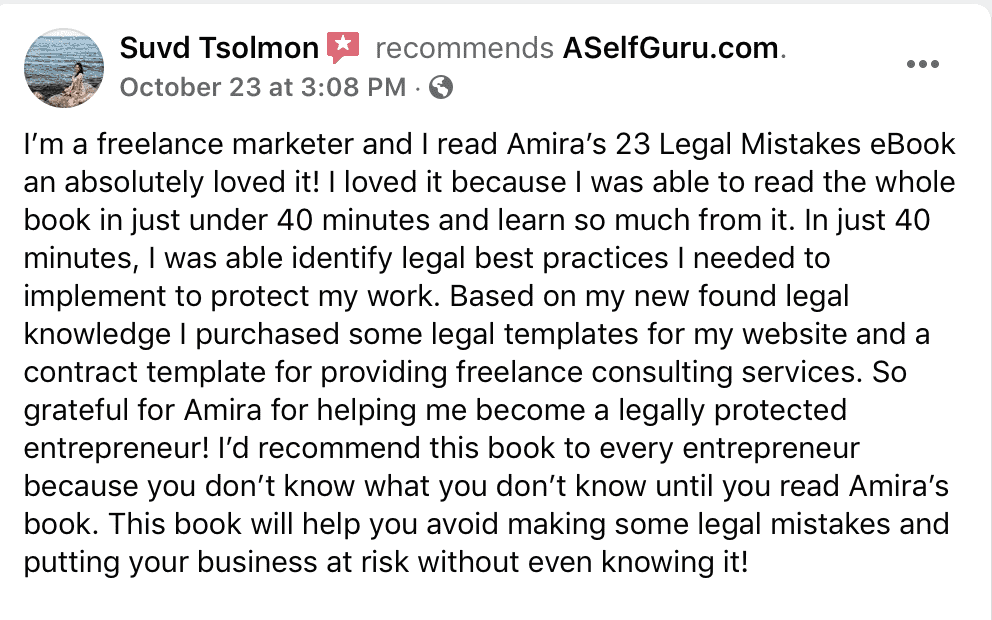 Are you certain that this is the BEST bundle? Watch the full video to find out more.