Do you love Ahref? I know I do. Honestly, Ahref is one of the best SEO (search engine optimization) tools out there but not everyone can afford it. So what are some of the best Ahrefs alternatives out there? 
Ahrefs features like site explorer, keyword overviews, and backlink checker make the whole optimization process a lot easier. And you could enjoy this tool with its $7 trial for 7 days but they got rid of the trial option recently. 
But no worries. Did you know there are many great Ahrefs alternatives out there that can help you with SEO and your site improvements? In this post, I will share a list of nine Ahrefs alternatives so you can explore less costly options and still get massive value.
Before we get started, keep in mind that not all of these Ahrefs alternatives will be the cheapest, but most of them do offer a trial and limited searches per month.
Top 10 Ahrefs Alternatives
1. Moz:

There is no competition to Moz when it comes to SEO reporting. Moz is an all-in-one SEO tool started by RandFishkin and Gillian Muessig in 2004. It was created to serve as a forum and community for SEO experts to share their findings and ideas.
But after high demand, it turned into SEO software, and now it helps its users target the right audience keywords, understand visitors and boost search engine ranking.
Whether you run a small site or a large one, by using Moz, you will be able to analyze your website and make improvements. The best part is that Moz offers a free 30 days trial before you make a purchase so you can get to know if it is the right tool for your site.
Additionally, it offers ten searches per month with the free plan.
Moz Pro Key Features:
Keyword Researcher

Link Explorer

Site Audit And Crawler

Custom Reports

SEO Insights And Reporting
Starting Price: $99-$599 per month + applicable taxes
Start Your Moz Pro Free Trial Here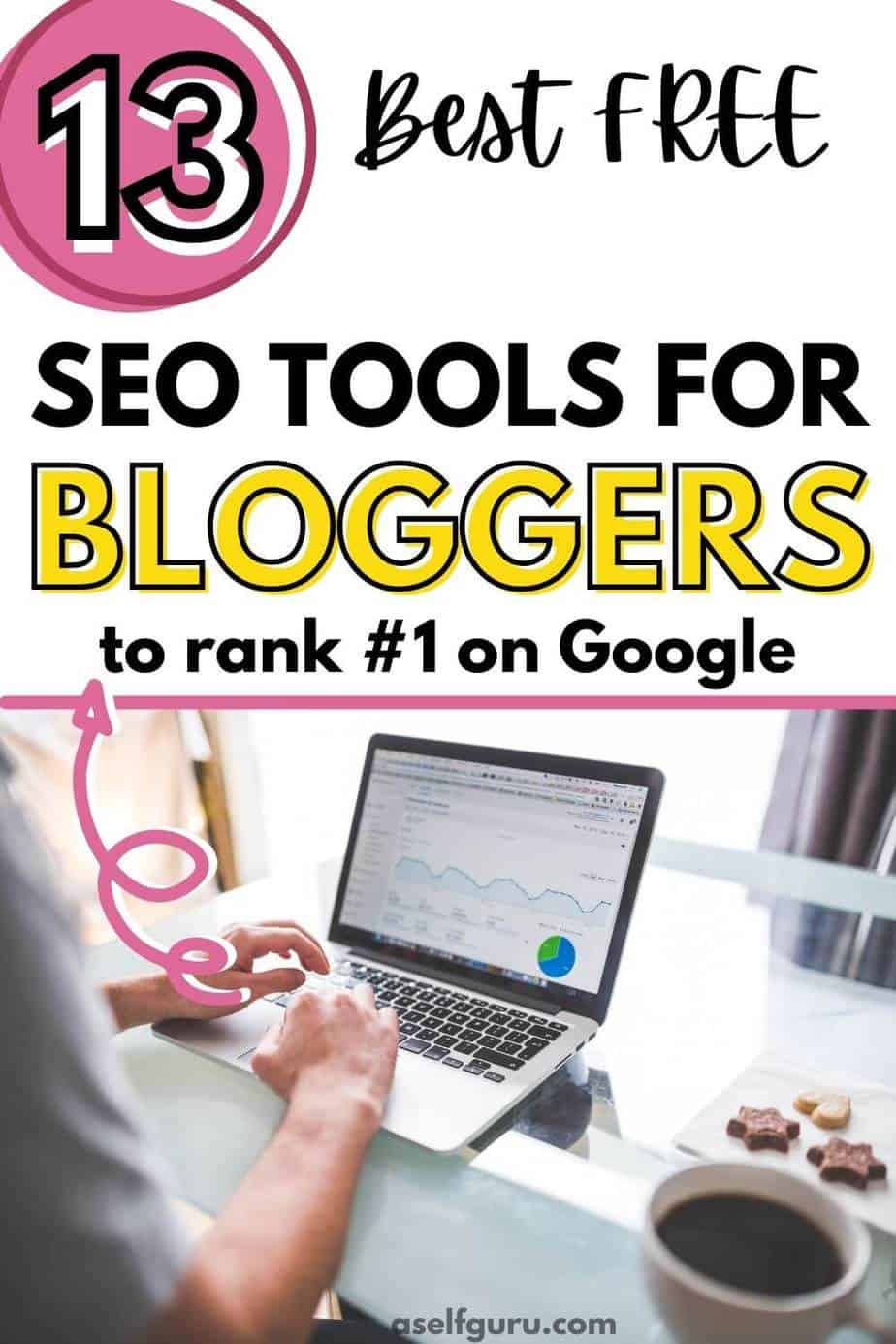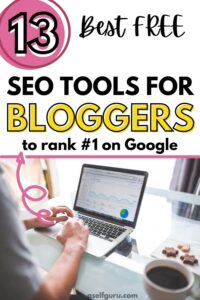 2. Rank Tracker:
Rank Tracker is an all-in-one tool when it comes to keyword search and analysis.
Here you can use a wide range of keyword research methods including those you can integrate with your Google accounts and the proprietary ones.
The Competitor Research tab and the dedicated Keyword Gap method will unfold a list of keywords used by your closest competitors.
Also, here you get to choose the most suitable keywords thanks to all the key metrics provided at every stage from picking to mapping a keyword. You'll be able to sort the needed options in one place analyzing their performance.
SERP analysis for each keyword will help you to focus on your priorities regarding the factors that can make your page go up among search results.
Rank Tracker Key Features:
Competitor Research
SERP Analysis
Keyword Gap
Related Searches
Target Keywords
Keywords & Rankings
Starting Price: there is a free version, whereas the Professional and Enterprise editions start at $299/year and $499/year correspondingly.

I am sure you have heard about Mangool's KWFinder before. It is honestly one of the best Ahrefs alternatives out there. It was created back in 2014 when Peter (the founder and the CEO of the company) decided to release the first version of Mangool's KWFinder.
And as the years passed, the company grew and became a successful SEO software and started offering great tools like backlink checkers, rank tracker, SEO metrics, and insights.
Mangool's offers a free ten-day trial with no credit card information required. Use it in conjunction with this tool to create content 5x faster!
Mangool's Basic Key features:
100 Keywords Lookups 

Keyword Suggestions

Tracked Keywords

Backlink Rows

Site Lookups
Price Range: $49- $79 per month depending on the package selected
Start Your Free 10 Days Trial With No Credit Card Needed
Related Blog Posts and tools: Check out these other helpful blog posts on the topic of SEO
4. Ubersuggest:

Another famous SEO tool that you really need to check right now is Ubersuggest. Ubersuggest is created by the renowned blogger Neil Patel. The main purpose of this tool is to make optimization much simple for its users.
With Ubersuggest, website owners can check their site rankings backlinks, do keyword research, and enjoy all the features for only $12 per month, which is by far the best and the cheapest tool yet. 
You can try the 7-day free trial before making the big decision, and even if you don't end up purchasing the package, you still get three searches per day for free.
Ubersuggest SEO tools:
Keyword Discovery

Backlink Checker

Site Audit

Daily Rank Tracking

Web Projects

Competitor Analysis
Pricing: $12-$40 per month based on the package
Get Your 7 Days Free Trial Here

GrowthBar is one of the most affordable SEO software out there. It was started by Mark and Hailey, who have been in the marketing field for over ten years.
GrowthBar includes toolkits like creating one-click blog outlines, keyword researcher, backlink checker, and more.
One of the things that makes this SEO software stand out and a great Ahrefs alternative is that it is trusted by major companies such as Dell, Wheel, Product Hunt and more. The company offers a five-day free trial with a seven-day money-back guarantee, so there's no risk for trying it.
It's definitely one of the best Ahrefs alternatives you should explore. 
Growthbar's Standard Package Features:
15 AI Content Outlines

Unlimited AI Blog Ideas

Unlimited Keyword Research

Track 25 Keywords Across One Site

Unlimited Backlinks
Price: $48-$199 per month
Click Here To Start Your Free 5 Days Trial

I am sure when you were looking through the list of best SEO tools; you probably came across SemRush online. SemRush is one of the popular Ahref alternatives available.
In 2008, it was started with just two tools by a small group of SEO experts and IT specialists, but after twelve years of effort, it has grown into one of the most powerful platforms with 50 tools to help marketers succeed online.
SemRush is trusted by the world's leading brands like Forbes, Samsung, IMB, Amazon, etc.
Key features Of SemRush:
Keywords Researcher

Backlinks And Domain Analytics

Mobile Rankings

Five Projects

Site Audit
Plans Pricing: $119-$449 per month
7. BuzzSumo:

BuzzSumo is a popular content marketing tool among thousands of businesses and content creators worldwide. It was launched back in 2014 and is used by marketers to create amazing content, monitor their brand reputation, and seek more growth opportunities.
BuzzSumo is trusted by marketers like Hubspot, Buzzfeed, The Telegraph, etc. It offers a free version, but if you love it enough, you can sign up for a 30-day trial without any credit card information needed. It's a good Ahrefs alternative but it's not cheap. 
BuzzSumo Pro Key Features:
Content Analysis Reports

Domain Report

Backlinks

Influencer Searches

Journalist Profiles
BuzzSumo Price Range: $99-$299 per month
Get Your BuzzSumo 30 Days Free Trial Here

WebCEO is an all-in-one SEO tool for marketers and content creators. This software has a set of 23 effective SEO tools for professional marketing, such as in-depth SEO audits and reports, monitoring backlinks, social media analysis, etc.
WebCEO has been around in the SEO niche for almost 22 years now and has been featured on sites like Search Engine Journal, Tech Crunch, Market Watch, Yahoo Finance, and more.
Additionally, this company offers a 14-day free trial before making a big purchase. It's one of the best Ahrefs alternatives you should look into to rank #1 on Google.
WebCEO's Solo Plan Key Features:
Google Analytics & Search Console integration

Keyword Research

Mobile Optimization Check

Page Speed Test

Competitor Metrics

Social Media Popularity Analysis

Internal Links Audit
Price: $37$-$299 per month according to the package 

Click Here To Start Your 14 Days Free Trial

SE Ranking is your all-in-one SEO tool. It contains all the marketing tools you will ever need to boost your site rankings. The software has been designed to make SEO easy for business owners, digital agencies, and SEO professionals alike.
This amazing SEO software is trusted by more than 60,000 users and has been featured on high authority sites like Mashable, SEJ, Search Engine Land, Entrepreneurs, and more.
You can start using this SEO software right now with its 14 days free trial!
Key Features Of SE Ranking's Essential Package:
Website Audit

Monitoring backlinks

Check backlinks for

20

domains/day

Keyword Grouper

Competitive and Keyword Research

Traffic Analysis

Google Analytics & Search Console Integration

Index Status Checker
SE Ranking Price: $39-$189 per month
Get Your Free 14 Day Trial By Clicking Here

SERPSTAT is an SEO management platform for beginners and professionals. It was started back in 2013 as a keyword research tool, but in August 2016, SERPSTAT turned into an all-in-one SEO platform by adding the top five tools used by digital marketers throughout the world.
You might not hear about it SERPSTAT much, but it is a great growth hacking tool that has been seen on Forbes, THE HUFFINGTON POST, Business.com, etc.
And 200,000 professionals already use this tool.
SERPSTAT Lite Package Key Features:
Rank Tracker

Keyword Researcher

Website Analysis

Backlink Analysis

Site Audit
SERP STAT Price: $68-$399 per month and can go higher

Join SERP STAT By Clicking Here And Boost Your Google Rankings!
Bonus: SEO and Content Creation Tool
Since we are talking about SEO and content creation, I wanted to share another incredible tool here that you can use to create content 5x faster!
It's like an "easy button" you could push and out comes a well written Facebook post 1 second later.
Better yet, if that "easy button" pumped out all sorts of high-converting marketing copy and content like ads, landing pages, emails, and more…
Sounds nice, right?
Well, now that dream is a reality – with THIS TOOL.
It can write Facebook ads, Google ads, copywriting frameworks, emails, landing page copy, and more.
• Save time by enabling AI to write high-converting copy
• Get a wide variety of marketing content with just one click
• Stop wasting your time on tedious and overwhelming tasks
• Increase ROI on your ad campaigns
• Write more content in hours than you would in months
You won't have to mess around writing copy anymore, because you can do it with this tool instead.
Click here to try it for free!
Use it with this awesome SEO tool to make sure your blog posts rank on the FIRST Page of Google!
Final Thoughts on the Best Ahrefs Alternatives
I hope you found this blog post helpful with some free options for Ahrefs alternatives and trials! Honestly, Ahrefs is the best choice for your needs if you are an SEO expert, webmaster, or digital marketer and want to invest in a tool that will give you all the power that you need.
However, if you don't fall into that category and need an SEO tool that simplifies the process, then I've put together this guide to help point you in the right direction.
Whether you're looking for keyword research tools or keyword rank checking tools or want to check your site's backlinks, this list of Ahrefs alternatives has you covered!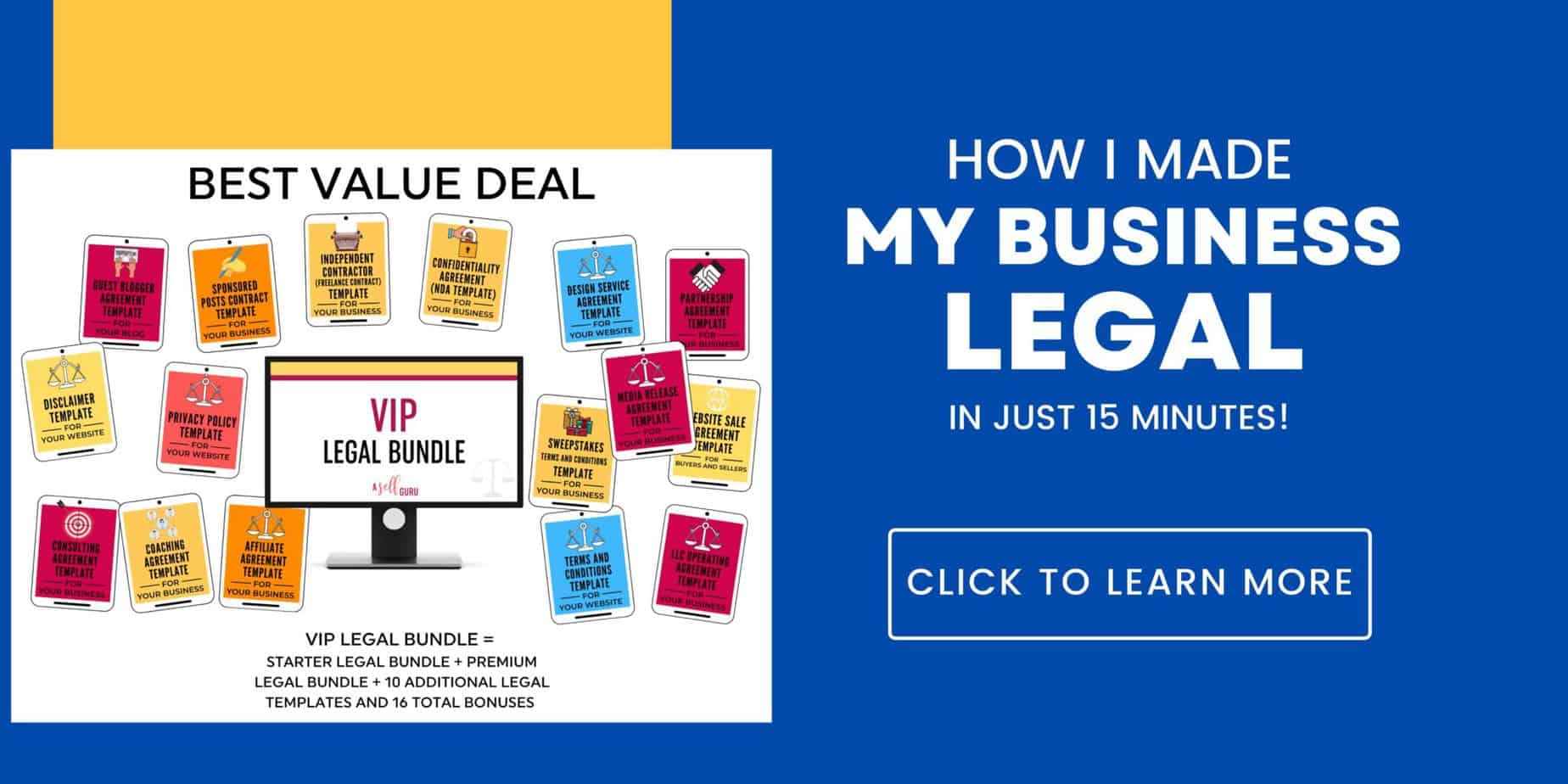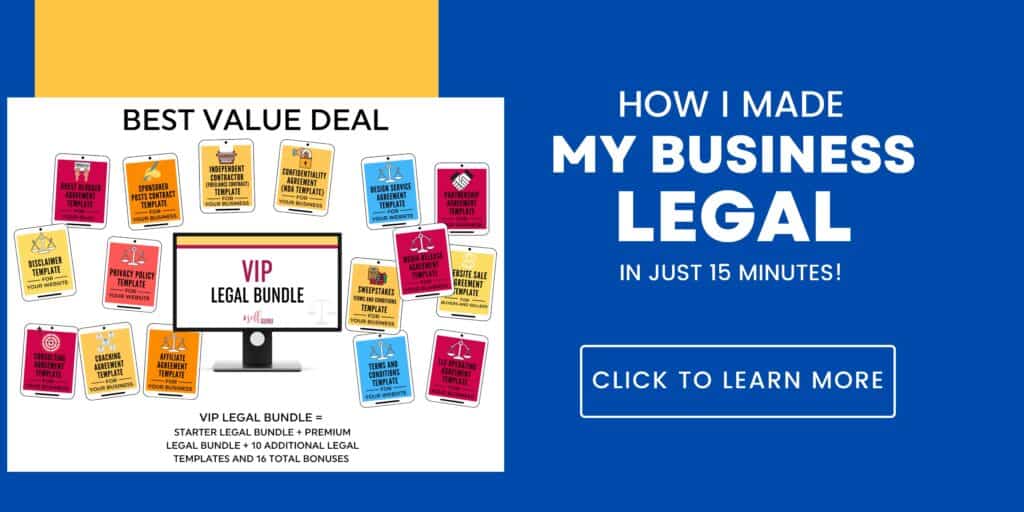 Frequently Asked Questions regarding Ahrefs Alternatives
Q: Which one is better Ubersuggest or Ahrefs?
There is no correct answer to this question because both of these tools are amazing in their way. Ahrefs is better if you are an SEO expert and want to work on every little detail of your website optimization. On the other hand, Ubersuggest is great if you are a beginner looking for an affordable SEO software.
Q: How do I get Ahrefs for free?
One of the downsides of Ahrefs is that it is never on sale, and they even state that as part of the FAQ on their website. There used to be a way that you could use Ahrefs for free – $7 trial version for 7 days, where you could try limited Ahrefs tools for free. But unfortunately, they recently got rid of that trial.
Q: Is Ahref the best SEO tool?
Yes, so far, Ahrefs is one of the best SEO tools out there. But you can't ignore the other great options like SemRush, Mangools, WebCEO, SerpStat, Growthbar, SE Ranking, and others we discussed above! 
Don't forget to join our Facebook community here for more FREE legal and business tips!
Related Blog Posts to Ahrefs Alternatives and SEO
Check out these other helpful blog posts on SEO as well as some awesome SEO tools to help increase traffic to your website:
About Guest Author:
Author and the founder of Blogituplife, Shama Shafiq writes about blogging and marketing on her blog. Her goal with her blog is to help beginner bloggers who need step-by-step guidance.