Are you ready to grow your business but need help figuring out where to start? Let's break down the differences between email marketing vs social media to make it easy to know where to focus your energy right now.
Whether you're a new business owner or are starting to dip your toes into digital marketing, it's essential to understand the differences between email marketing and social media.
They're both incredibly valuable ways of building your business and dovetail together well. But let's find out which one is a clear winner.
Before we get started, you should download this free book on the secrets of email marketing! You won't be disappointed. 
Email Marketing vs Social Media: What's the difference?
First, you need to understand their distinct advantages and disadvantages so you know how to leverage them to meet your needs and content marketing.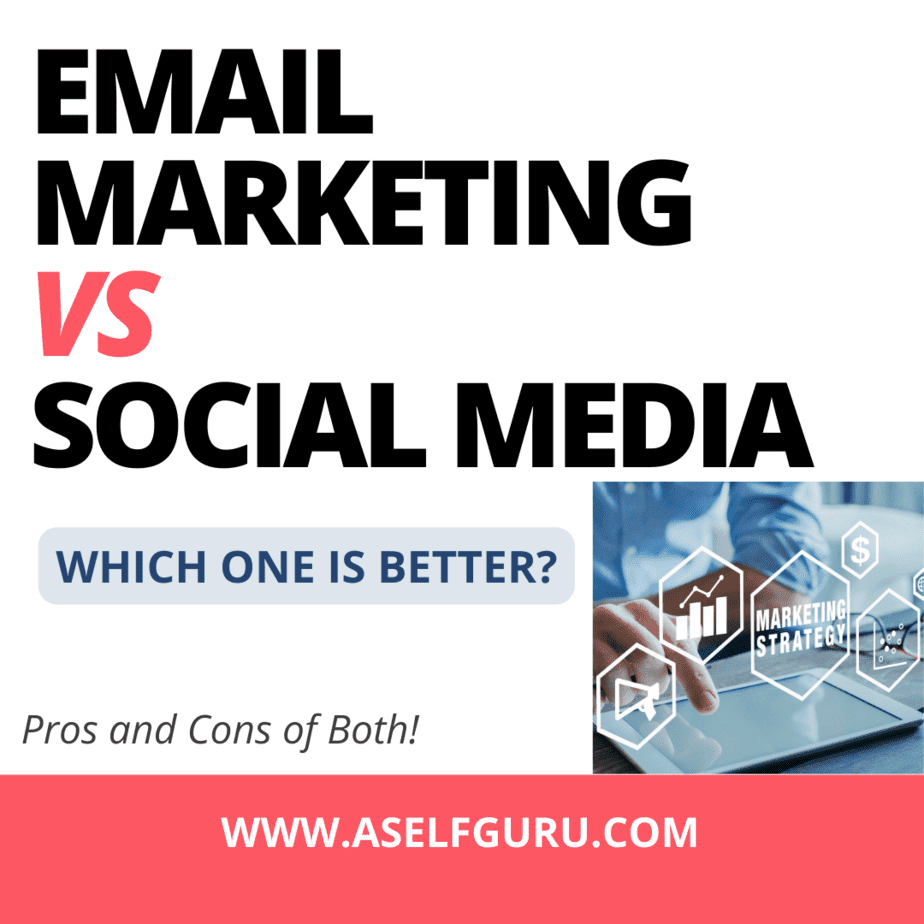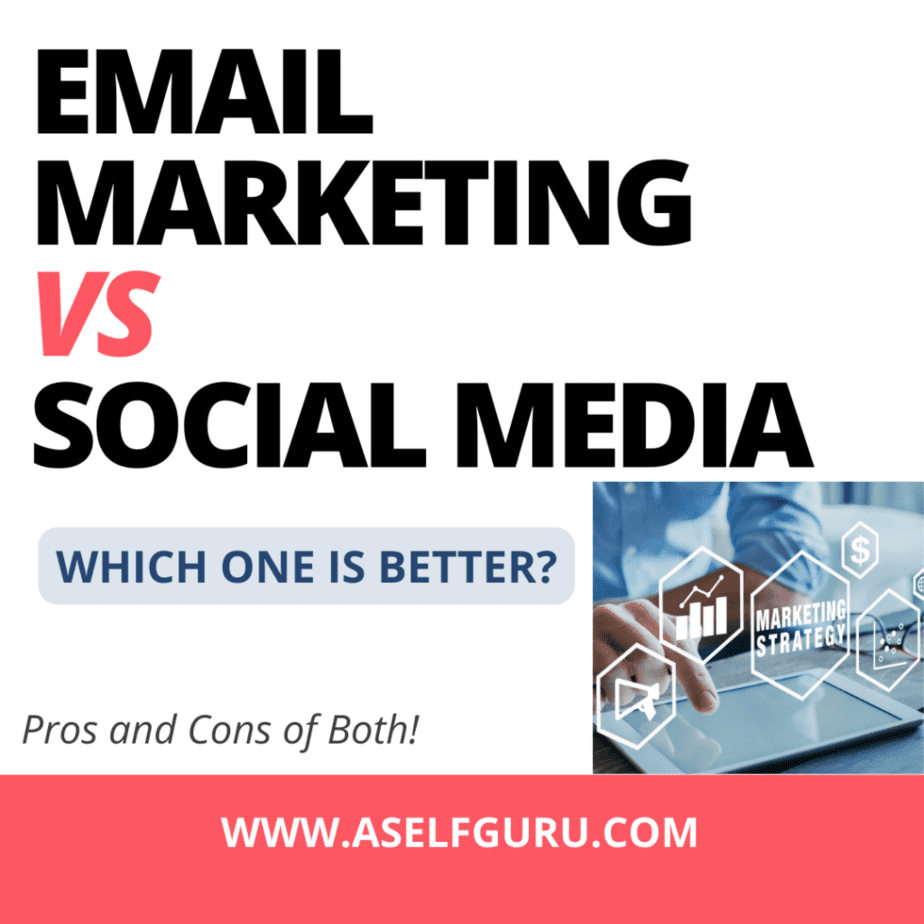 What is email marketing?
Email marketing is your email list. It includes all those email subscribers who gave you their email address when they signed up for your free offer or all your latest posts.
These people might follow you on your social media channels, but they might not. They likely found you from Google when they saw your website appear in the search results.
Your subscribers are your most diehard followers. They found you, liked and trusted you enough to subscribe and continue opening your emails all this time later.
They may be your customers as well who have purchased a product or service from you through an email campaign you created.
Because of this, email subscribers typically have the most brand loyalty. They like you, they like the content you create, and they want more.
Benefits of email marketing
Beyond generating a list of people who think you're the best, email marketing has several other positive traits.
Since you "own" your list of subscribers and can be in their inboxes in seconds, email marketing is considered the most stable way of reaching your target audience and even customer acquisition.
If the social media algorithm changes and your organic reach tanks, it doesn't matter. You can send an email marketing campaign to stay connected with your email followers.
Plus, your email users have already vetted themselves to be your target audience. They liked your content, found it helpful, and continued opening and engaging with your regular marketing campaigns.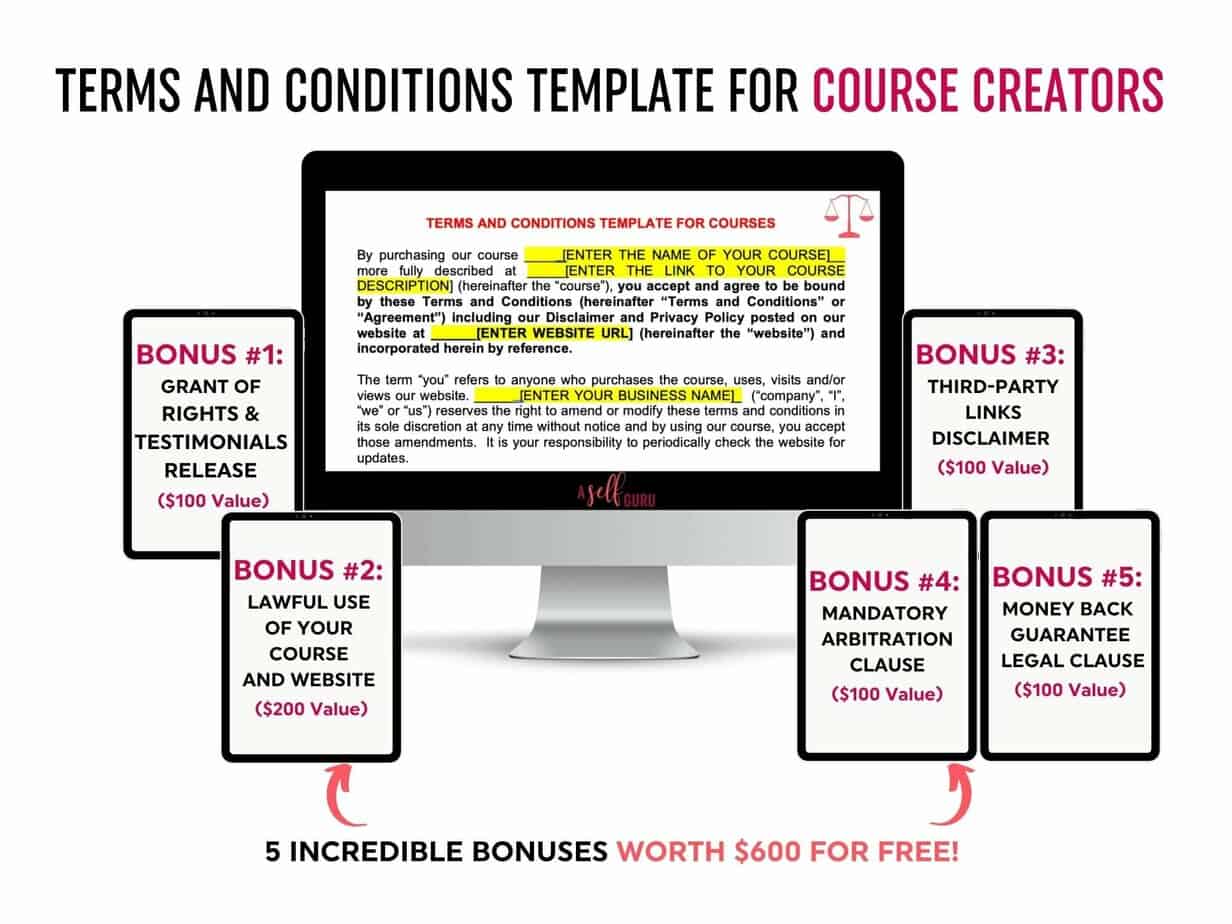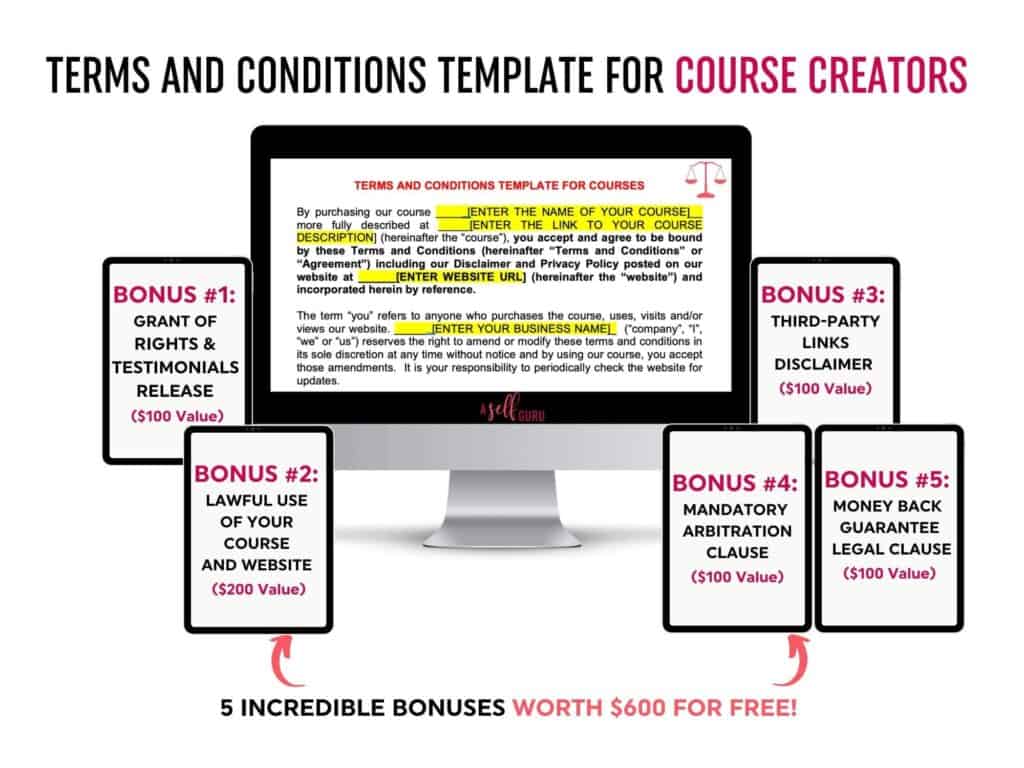 More email marketing benefits
Higher click-through rates & conversion rates for product sales
Better open rates
Control of your list (resistant to algorithm changes)
Build a strong relationship with followers and customers
Strengthen brand recognition
Turn existing customers into repeat buyers
Connect with your most active users
Send personalized messages (names, tags, etc.)
Get a much better ROI
What is social media?
I'm sure you're already familiar with the various social platforms like Instagram, Tiktok, and Facebook and likely use them yourself.
If email marketing is so powerful, do we even need to bother with social media? Absolutely.
I believe in a holistic approach that uses social media to connect with a wider audience and then gradually converts them into new customers and followers.
These social media platforms are an effective way to generate new leads, get traffic to your site, share products, and even cultivate a community around your brand.
Think of social media as the big, wide, open world. Everyone can find you and see you there. Potential customers can see their friends liking and engaging with you. Other brands can share your content or connect with you.
If you're a blogger or content creator, social media may be part of how you make money: from ad revenue, product sales, user-generated content, or sponsored posts.
Plus, social media content even has the potential to go viral, reaching thousands or even millions of people. Yet, it costs us exactly $0 to play. You can even run social media ads for lead generation or to promote a new offer.
Social media is an entirely free platform that has so much potential for business owners. 



Benefits of social media marketing
Social marketing is a fantastic way to build brand recognition. You can reach a wider audience than those already on your email list. Your social media should be channeling more subscribers, too.
Most of us dream of a viral post that sends us thousands of new social media followers. Although this only happens to some, there's always that chance unless you put social media on the back burner.
More social media benefits
Especially if you're good at building community, these former strangers will move into that inner circle and become subscribers. They will literally opt-in to stay connected to you and see what you do next.
In other words, they will become your social media audience – a number of people who become aware of your brand and listen to what you have to say.
No matter how small your starting audience may be, as long as you're consistent in creating content that speaks to them, it will grow naturally.
Social Media Marketing Myths
Check out these 13 myths about social media marketing that might be hurting your business!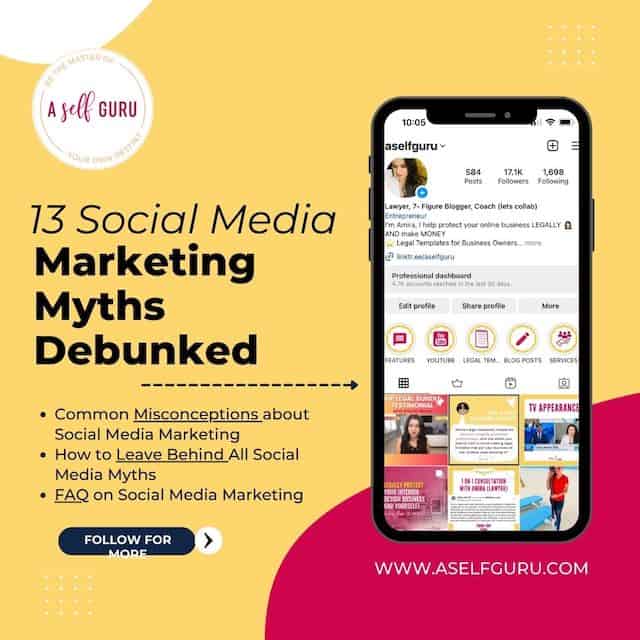 Email Marketing vs. Social Media: Which one is worth your time?
As you break down the specifics between both types of outreach, it's hard to decide where to focus your efforts.
If social media is so great, let's go all in. But if email marketing is how we stay in touch with our most devoted fans, we should prioritize that.
The answer to which one is the best depends on your business goals.
Talking about business goals, if you have created digital products of your own, then sign up for my free video training below to find out the 4 ways to legally protect them:
Is email marketing better than social media?
If your #1 goal is to sell products or services, email marketing will give you the biggest bang for the buck.
Even if it's slower and more time-consuming, it's much better to build a list of followers who know and trust you than to convert a new lead.
Plus, many people still aren't comfortable buying things directly from social media accounts.
They expect promotional emails when they subscribe to a newsletter but avoid sales pitches on their social channels.
Bottom line: Email marketing is just good business and deserves your intentional focus and consistent effort.
What Advantages do Emails Have When Compared to Social Media?
The numbers don't lie. Email marketing outweighs social media in nearly every measurable way.
If you're not prioritizing email marketing, you're walking away from money.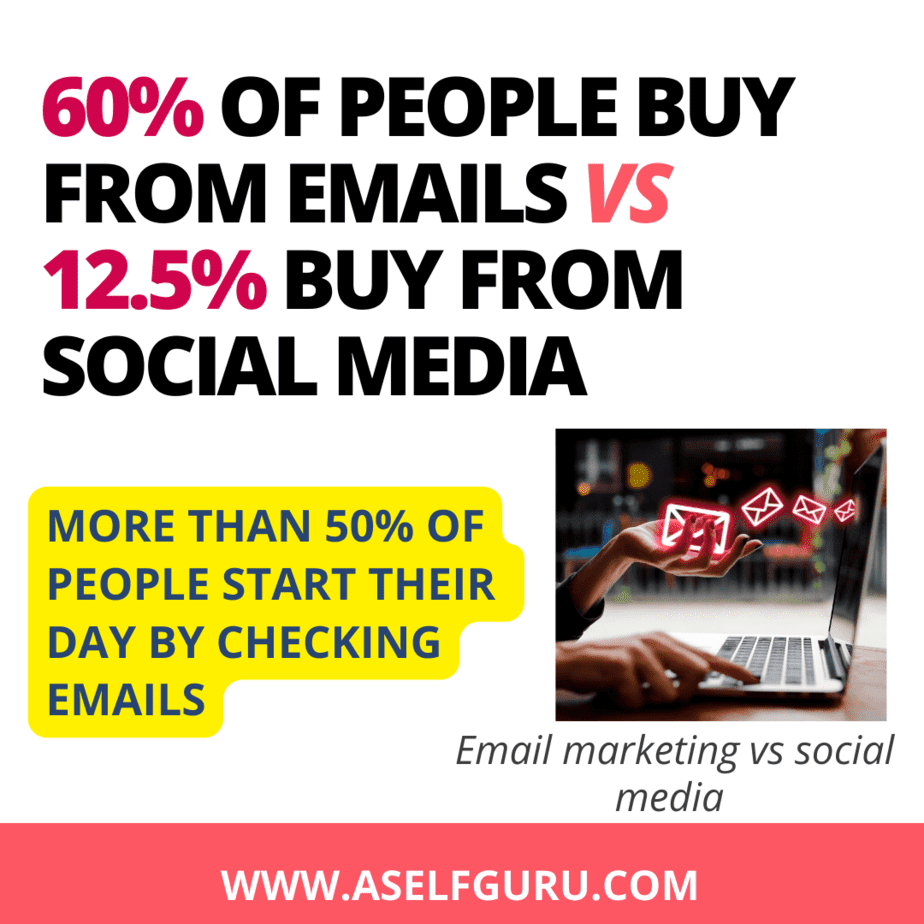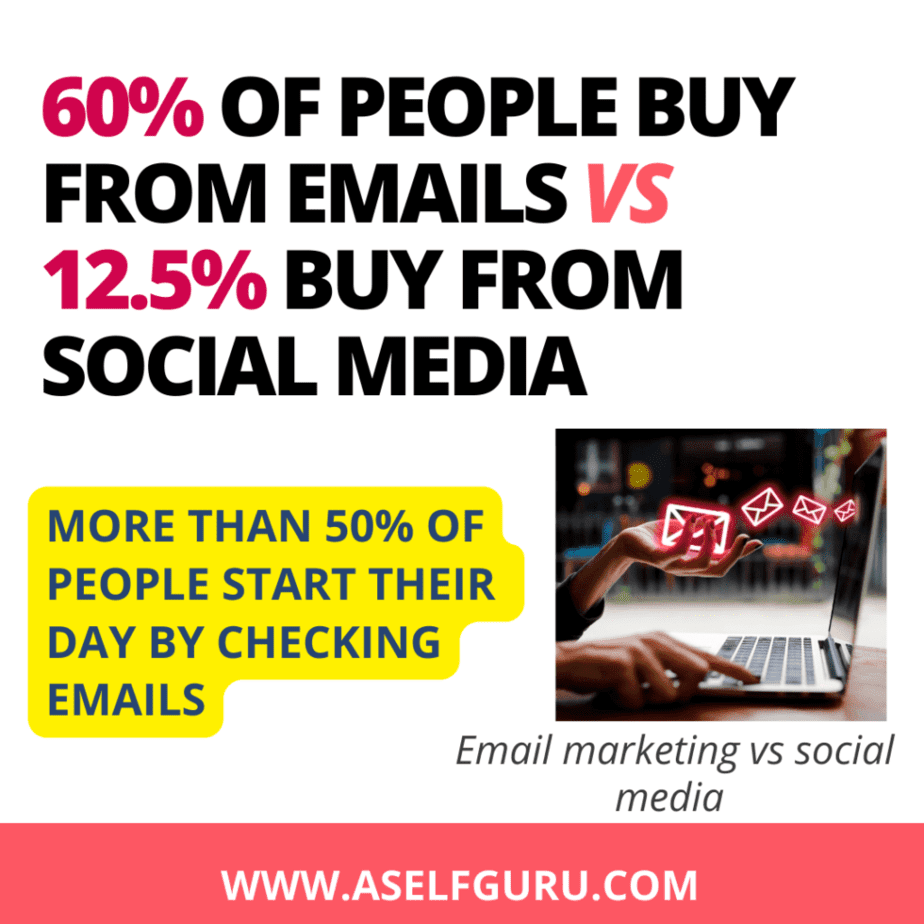 Even if you have a tiny email list of 500 subscribers, 100 of those people will likely open each email.
12.5 of them will visit your post. On social media with the same number of followers, you'll get, on average, 3.5 visits.
Email Marketing Tips for Success
If you've neglected your email list, let's bring it back to life.
As a 7-figure blogger who makes most of my income selling products, I know the power of email marketing.
Choose a great email marketing provider
Promote your lead magnet on your website and social media
Create an email nurture sequence that sells your brand & your product (this email service provider that I use already has funnels built in to make your life easy!)
Make sure you have really clear branding that communicates who you are
Follow the email marketing secrets that help me make money in my sleep
Continue nurturing and developing your newsletter regularly
Use the email marketing tips and strategies here to grow and monetize your list of super fans!
Watch this video and please subscribe to my YouTube channel below to learn how I use this powerful email marketing software to run my entire business:
Email Marketing and CAN SPAM Act Compliance
The CAN-SPAM Act is a law that sets the rules for commercial email, establishes requirements for commercial messages, gives recipients the right to have emails stopped from being sent to them, and spells out tough penalties for violations.
The act applies to your online business and email marketing.
Additionally, it requires you to provide recipients with an opt-out option which you should clearly spell out in your privacy policy.
Don't worry, if you get my privacy policy template here, you will have this language already included in there as a free bonus!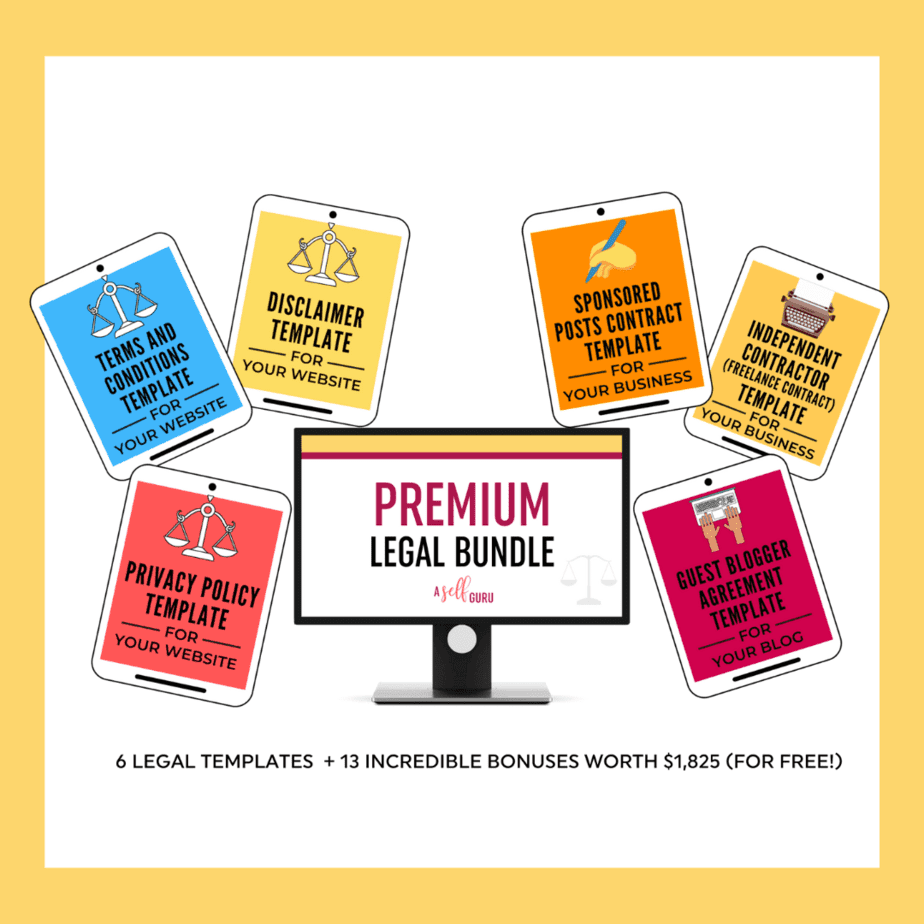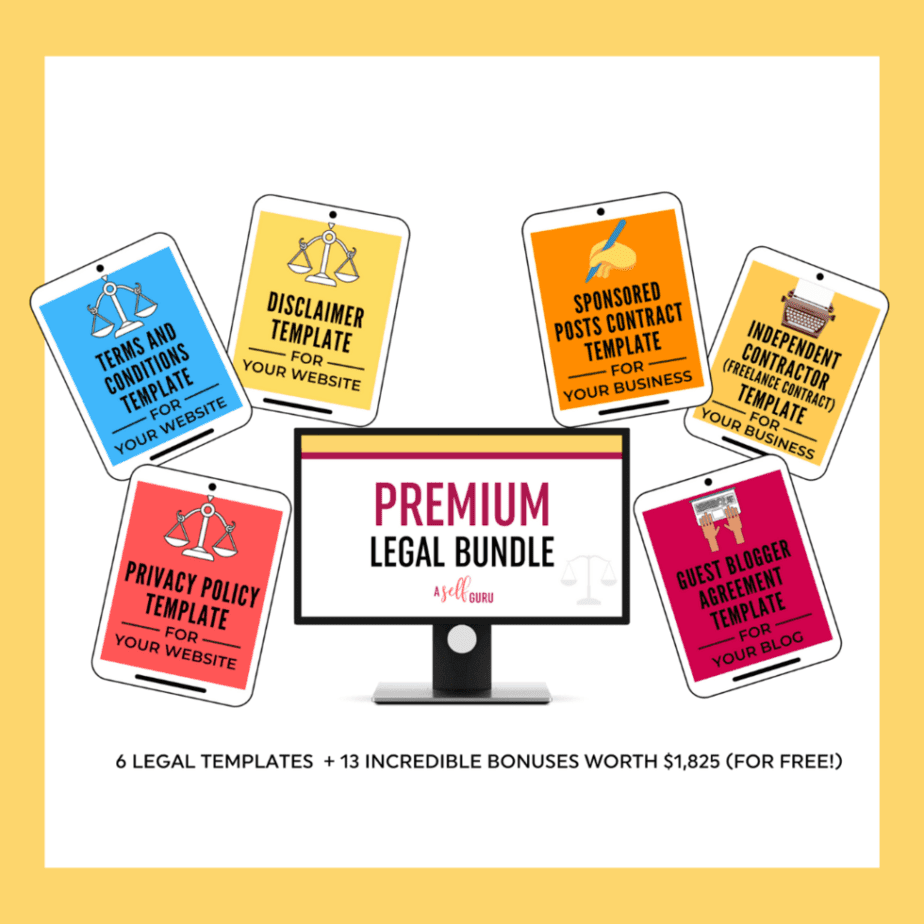 The act also requires you to honor requests from customers not to receive future messages from them.
It is really important for you as a business owner to be aware of the CAN-SPAM Act, as it can result in serious penalties if violated.
In fact, violations of the act can result in fines of up to $50,000+ per message. It is therefore important for businesses to ensure they are complying with all applicable laws when sending out emails.
How to get set up for success on social media
Social media deserves a place in your digital marketing plan as a powerful way to reach your target audience. Some bloggers and businesses make money without playing the social media game, but most companies have at least one active social media account.
Choose the right platform
Because there are so many different social media channels to choose from, and each has unique advantages and disadvantages, it's essential to find the right one for you.
In my post social media tips for beginner bloggers, I broke down which platforms I use, why, and my favorite tools for simplifying the process.
I also recommend using Pinterest (which is a search engine) to get traffic to your website. Here's are the top 6 Pinterest courses you should check out to learn everything.
You can also use these awesome Pinterest templates to create click worthy pins, which result in more traffic to your website.
Carve out a chunk of time
Creating content that converts and resonates with social media users requires a lot of time. It can easily take an hour to film, edit, and finalize even a short video post!
You never know what will resonate; it takes trial and error to learn what your audience responds to.
Set a timer, and don't let social media suck you in.
Plan with the end in mind
If you know your goal on social media is to get new customers, funnel them to your lead magnet. Think of your lead magnet and welcome email sequence as a funnel.
Social media lead generation → Leads sign up for free offer → New subscribers learn to trust & believe in you → Customers buy your products and services
If you know your goal is to promote your product, you can do that without dancing and singing about how much better your product is than everyone else's.
Instead, offer accessible, engaging, and valuable content that positions you as an authority. Promote your lead magnet with a clear CTA after you've delivered helpful content.
As all these viewers experience your message, those who are into your content and your business will move to the next level of engagement.
Pro Tip: Make Sure Your Website and Products are Legally Compliant
Avoid costly legal mistakes and follow these Essential Legal Tips
These are the legal bundles you'll need to post the 3 website legal pages and get access to the important business contracts you'll need to protect yourself and your business legally.
There are also legal rules when it comes to promoting affiliate products on social media that you'd need to follow.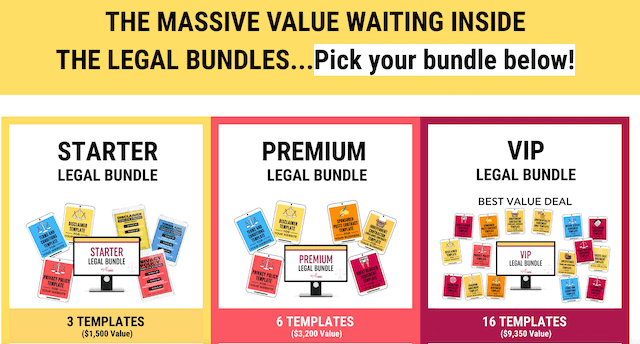 Social media tips for beginners
It's so easy to go off the deep on social media. We really want to see our posts take off, and it's hard to stop checking those notifications and scrolling.
Focus on your potential customer (who are they, what do they want, why are they getting stuck, how can you can help them)
Use Canva or PicMonkey to batch a bunch of social posts.
Schedule your social media posts in advance (Hootsuite, Tailwind, Metricool).
Set a clear marketing budget.
Track your social media campaigns over time (did the investment pay off?)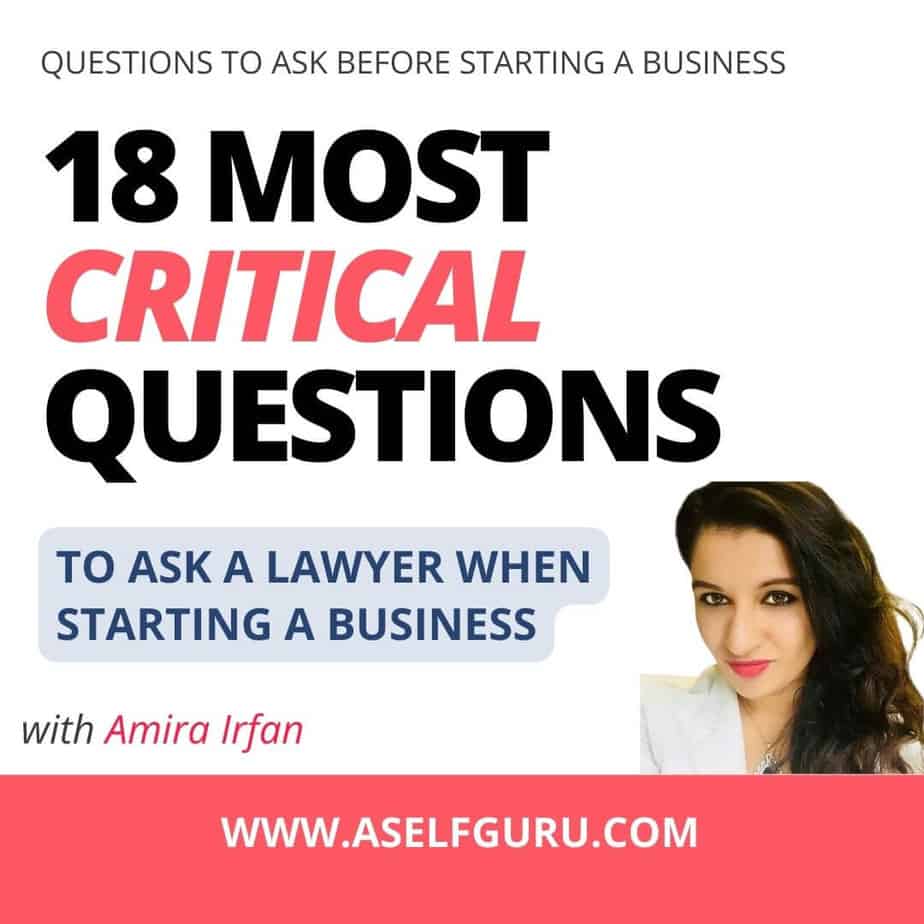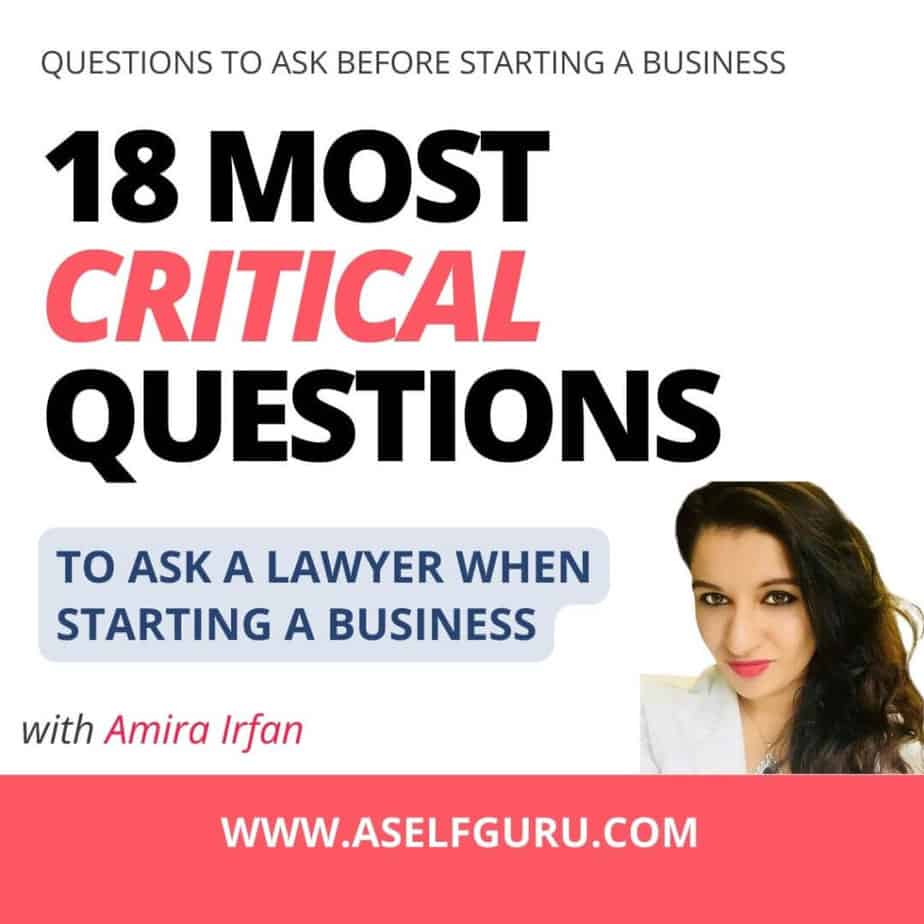 FAQ on Email Marketing vs Social Media
Below are answers to the most common questions related to email marketing vs social media.
What are marketing messages?
Marketing messages are the primary means by which small businesses communicate with their customers.
They include social media promotion, emails, web content and even physical mailings.
A successful marketing message should effectively convey a business's message quickly and clearly, while also attempting to engage potential customers.
The content of a marketing message depends on your company's objectives; it could be to inform potential customers about a product or service, drive sales or increase brand awareness.
A successful marketing message should also include an offer that appeals to the target audience and a call-to-action that encourages them to take action from your marketing materials.
It is important to ensure that your marketing messages are consistent with your brand identity so as not to confuse potential customers.
Additionally, marketing messages should be optimized for the appropriate communication channel such as social media or emails.
By crafting effective marketing messages and optimizing them for the most appropriate channel, you can reach your target audience more effectively.
Also, make sure your business is legally protected and avoid making the 3 most common legal mistakes I share in this helpful guide below (for free!)
What are the best email marketing platforms?
Email marketing platforms are essential tools for businesses of all sizes. They help you create campaigns, promotional messages, track their performance, and manage your email list.
The best email marketing platform depends on your business's needs and budget.
Here is a look at some of the top email marketing solutions currently available:
ConvertKit is a great choice for bloggers and entrepreneurs. It offers advanced automation tools, customizable forms, and integrations with various other platforms. Plus, it provides excellent customer support.
Kartra is an all-in-one business platform that I personally use and love for my email marketing. It offers email campaigns, automation tools, mailing list segmentation, and more. Plus, it has an intuitive user interface and a robust set of features to enhance your marketing efforts.
It has truly provided the biggest benefits to my business as you can see here. The best part is that you can try it just for a $1 here!
AWeber is another popular email marketing platform with a wide range of features. It offers unlimited emails, automated campaigns, and split testing functionality. Plus, it offers 24/7 customer support and a free 30-day trial.
Flodesk is an email marketing tool designed specifically for creatives. It offers beautiful, pre-designed templates and easy-to-use newsletters creation tools. In addition to that, it provides plenty of automation options and in-depth analytics to help you track your results.
Here's 50% off on it. 
These are just a few of the top email marketing solutions out there. Try researching each one to find the best fit for your business.
What's the best AI tool for Email Marketing vs Social Media Marketing?
THIS TOOL is the best when it comes to email and social media marketing.
It can also write Facebook ads, Google ads, copywriting frameworks, emails, landing page copy, and more.
I personally use it daily and you can:
Save time by enabling AI to write high-converting copy

Get a wide variety of marketing content with just one click

Stop wasting your time on tedious and overwhelming tasks

Increase ROI on your ad campaigns

Write more content in hours than you would in months
You won't have to mess around writing copy anymore, because you can do it with this tool instead.
Click here to try it for free!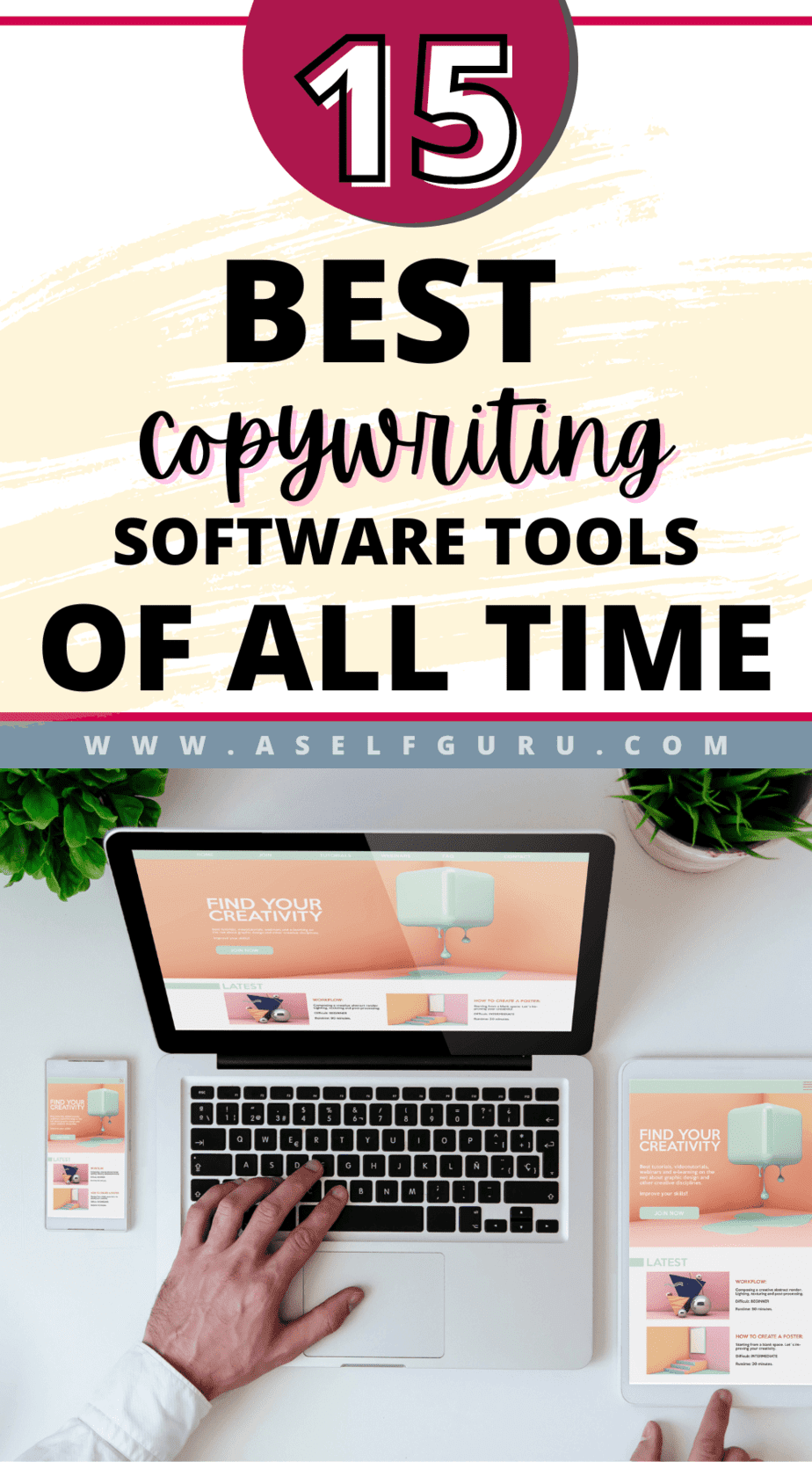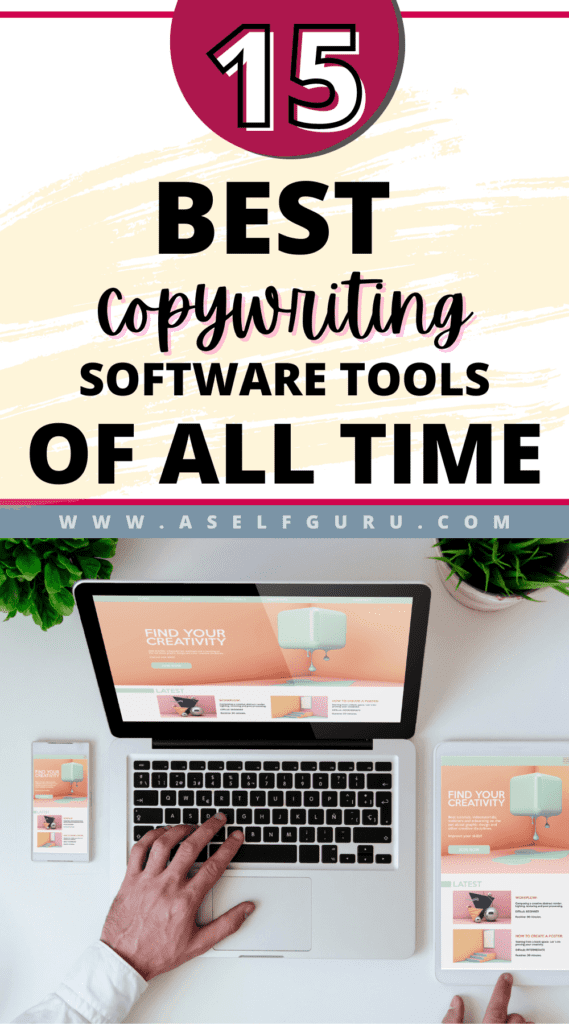 Should You Use Both Email Marketing and Social Media Marketing?
In my personal experience as an entrepreneur, using both email marketing and social media has been incredibly powerful to increase engagement and sales.
I was looking to build relationships with my customers and increase brand recognition, so the best way I was able to that was by using both email marketing and social media marketing.
Email is a great way to stay in touch with your subscribers and keep them updated about new products or services.
Social media allows you to engage with customers in a more interactive way, helping them to get to know your brand. It's also more personal where your customers or target audience can get a glimpse of your behind the scenes and connect with you more.
When used together, email strategy and social media can be incredibly powerful tools for increasing engagement and sales. With email marketing, you can nurture existing relationships and build new ones. Social media provides an excellent platform for quickly reaching new potential customers and creating engaging content.
Ultimately, the decision to use both email content and social media marketing depends on your business needs and goals. If you decide to use them together, make sure you have a clear plan for how each platform will be used and how they can work together to achieve your desired results.
To ensure success, the first thing you have to do is understand your target audience and what type of content resonates with them the most.
If done correctly, using both email marketing and social media strategy can be a great way to generate leads, build relationships, increase sale, and enhance your customer experience.
Final Thoughts on Email Marketing vs Social Media
Did this help clarify the differences between these two marketing channels? Both email marketing and social media marketing are beneficial for different purposes.
No matter what marketing channel you choose, it takes time to build your business. It can feel overwhelming, especially at the beginning, but it's worth the learning curve. Just stick with it – you'll get there.
As a smart marketer, it's important to employ both marketing strategies for best results and ultimate success of your small business.
For email marketing, I recommend using this email service provider that offers features such as automated segmentation, A/B testing, and analytics. This will enable you to track the success of your email marketing strategy, conversion rate, marketing emails, and optimize them for greater results.
You should also get this free book to learn 81 secrets of email marketing you didn't know! 
For social media, there are a variety of best practices to follow. You can start off by creating content using this awesome tool that resonates with your target audience.
For blog post writing, I recommend using this SEO tool the most. 
Try not to be too promotional but instead focus on providing helpful information in an informative and entertaining way. Once you've established a presence on social media, don't forget to measure your success by keeping track of activity and engagement levels.
Ultimately, keep in mind that email marketing and social media have different strengths and weaknesses. Decide which strategy works better for you and use the right combination of both to maximize your success.
Before you go, check out the helpful business tools and resources below and please consider subscribing to my YouTube channel here.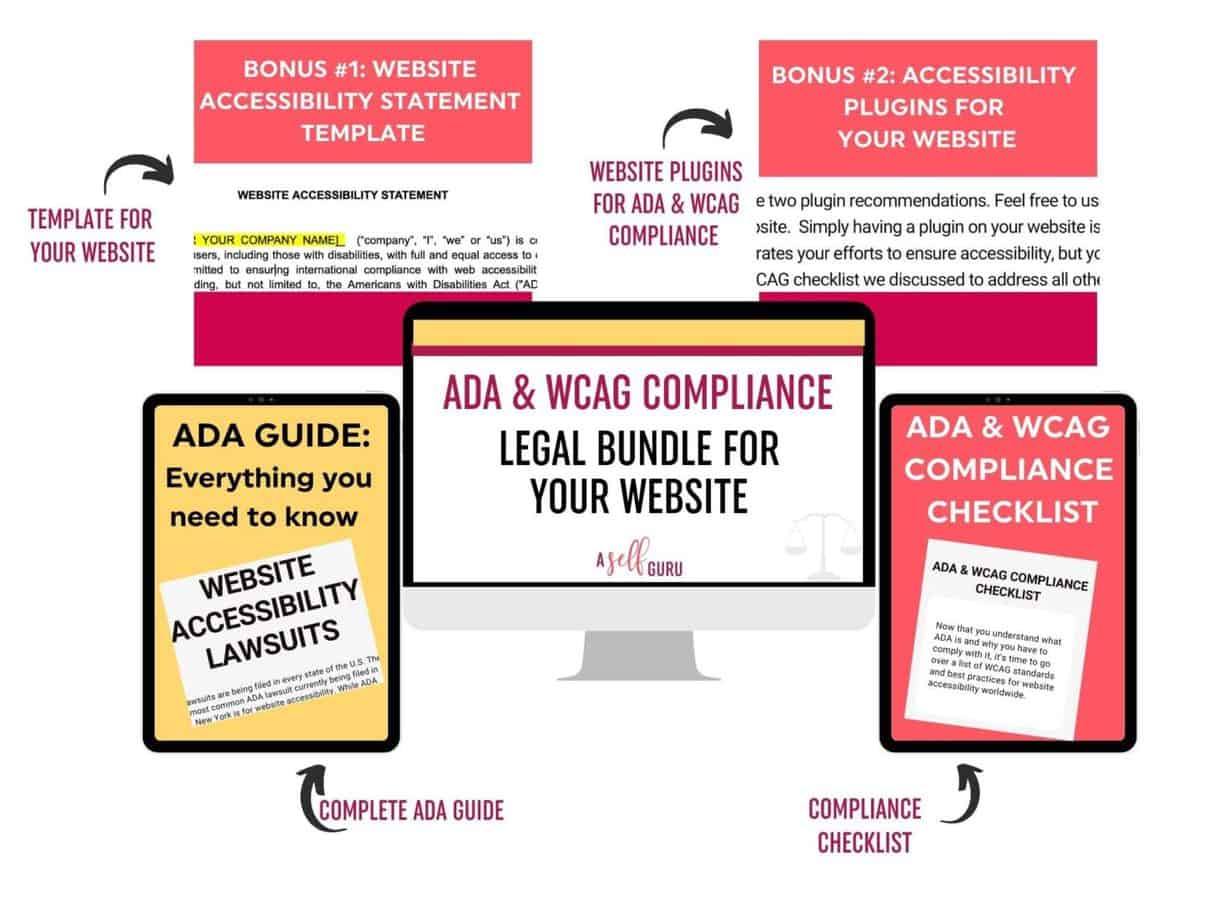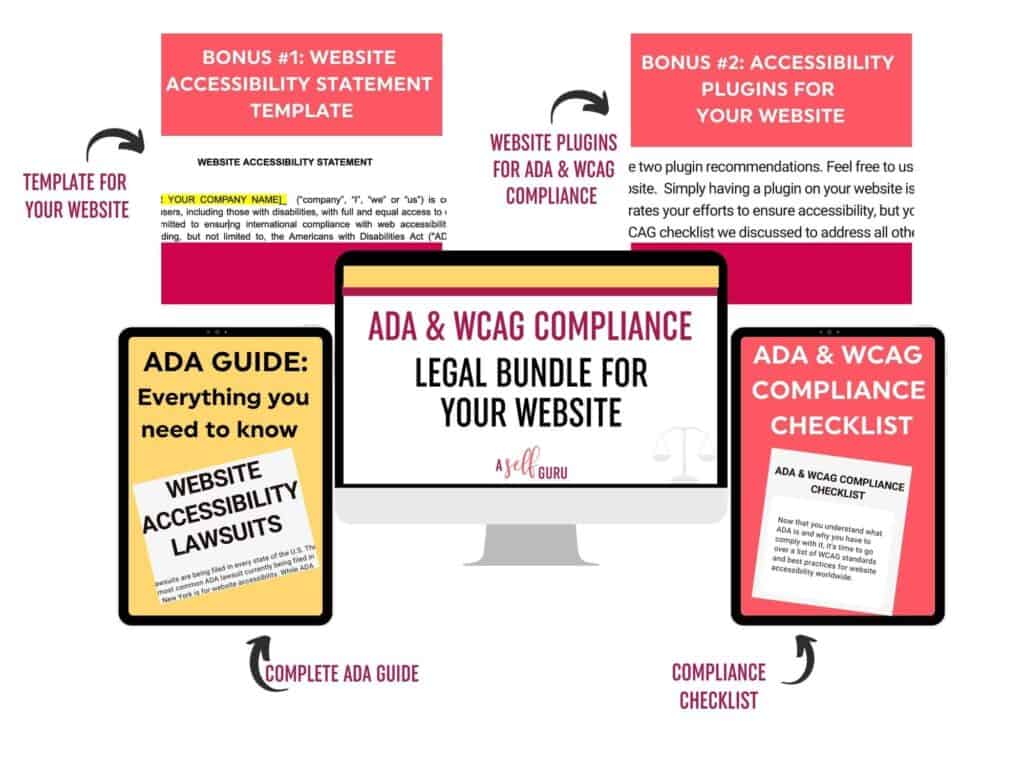 Related Blog Posts on Email Marketing vs Social Media Marketing
In addition to email marketing vs social media, you should check out the following helpful blog posts and tools to grow your business:
Visit this freebies page to get 5 awesome free business, blogging and legal tips!
Below are some more helpful blog posts, legal tips, tools and resources that you should check out next:
Outrank your competition and enhance your content creation
15 Expensive Legal Mistakes Entrepreneurs Make (and How to Avoid them)
What's an LLC and when to form one?
How to Legally Protect Your Book (with Proper Copyright Notice and Disclaimer Examples)
CPA Solution Membership to get all your tax and accounting questions answered!
Get The Simple SORT Handbook: The New Entrepreneur's Roadmap to Setup, Operate, Record and Tax Slay a Successful Business
AI writing tool to write blog posts 10x faster, create social media content, videos, and any kind of content to save time in business
This SEO tool to make sure your blog posts rank on the first page of Google 
MORE TOOLS TO GROW YOUR BLOGGING BUSINESS
Free SEO Masterclass to learn how to optimize your blog posts for SEO to rank on Google. You can also buy this awesome bundle of ebooks instead if you prefer ebooks over video training.
Best accounting software to manage profit and loss and more!
Best payroll service (super affordable too)
A great all-in-one business platform for hosting your course, email communications, sales pages, and more!
This Paraphrasing tool to create original work for the client
A professional theme for your website 
Millionaire

blogger's secrets

here and tons of

valuable resources.

How to

start your blogging business

and make money online

How to make money from

affiliate marketing 

The Best Freelance Writing Contract Template (for writers and clients)
Guest Blogger Agreement to publish guest posts on your website legally and avoid any copyright infringement, Media release agreement to be able to use other people's photos, videos, audio, and any other content legally, Privacy policy on your website to ensure your blog's legal compliance, Disclaimer to limit your legal liability, Terms and Conditions to set your blog rules and regulations! Get all of these templates at a discounted rate in one of my best-selling VIP legal bundle here.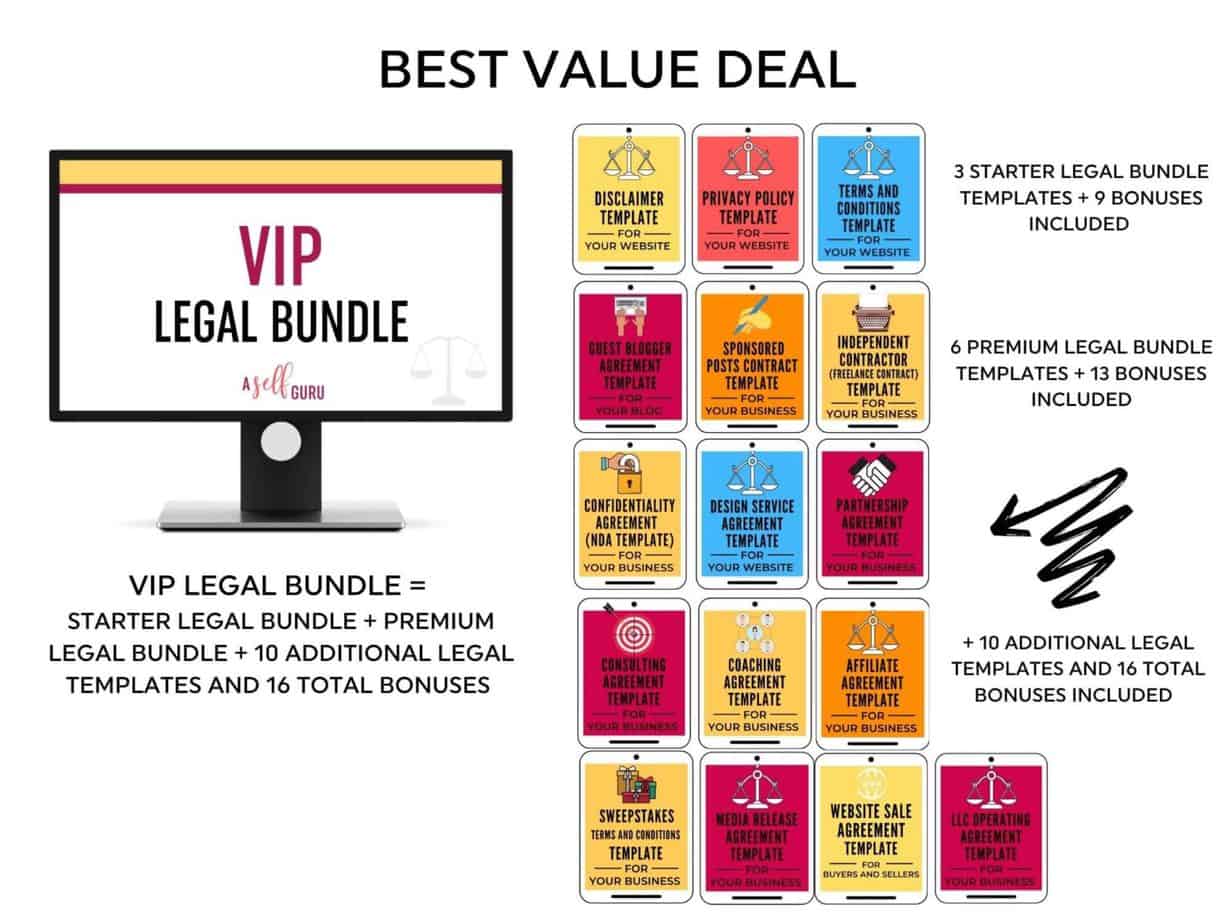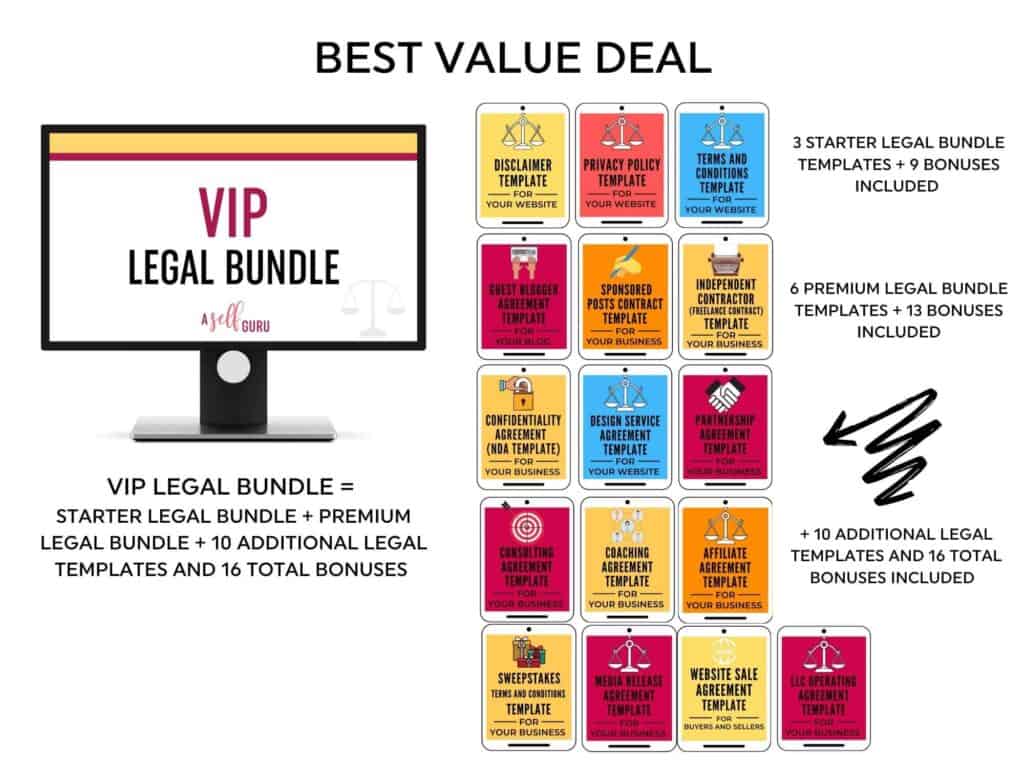 Join Our Facebook Support Group
Don't forget to join my awesome Facebook group with over 8,000 incredible entrepreneurs. You'll be welcomed into this supportive group with bloggers, business owners, and go-getters. Plus, you'll get helpful legal, blogging, and business tips for free.