Do you want to boost your income with affiliate marketing? Keep reading because I've compiled a list of the best affiliate programs for new (and even experienced) bloggers! This is the ultimate guide you'll need.
Blogging and online businesses have grown tremendously in the last couple of years. Thousands of people are entering this digital world as a side hustle every single day.
There are about 500 million blogs, and according to a recent prediction by digitalecommerce360.com, web sales across the world are expected to grow 17.9%. Consumers will be spending about $3.46 trillion on digital products.
The statistics show that the potential for growth in the online industry is huge, and I can assure you of that based on my own experience.
Having a side hustle on top of my 9-5 job as a lawyer made me $210,000 in my first year of blogging.
Not too long ago, I made $78,000 in a single month from my blog!
Most of it came from my own products, but I also earned income from affiliate marketing, sponsorships, services, and other collaborations.
Before going into the details, let me explain what affiliate marketing is and how it can help you make money from your blog and online business.
Watch this video to learn more (and subscribe to my YouTube channel, if you haven't already!)
What is Affiliate Marketing?
Affiliate marketing is a way of earning income by promoting someone else's product or service.
The idea is to earn a small commission by revenue sharing. The commission rate can vary from 10-50% or more depending on the number set by your affiliate manager or program owner.
Most bloggers start with this model as a beginner because it can be a great way to earn passive income.
You can have your own products as well, where promoters can earn a commission by selling your products.
The internet is full of digital products, and you can promote thousands of them depending on your niche, but I only promote the ones I have personally tried and trust.
There are two basic affiliate marketing segments, and it is important to know the difference before diving into them.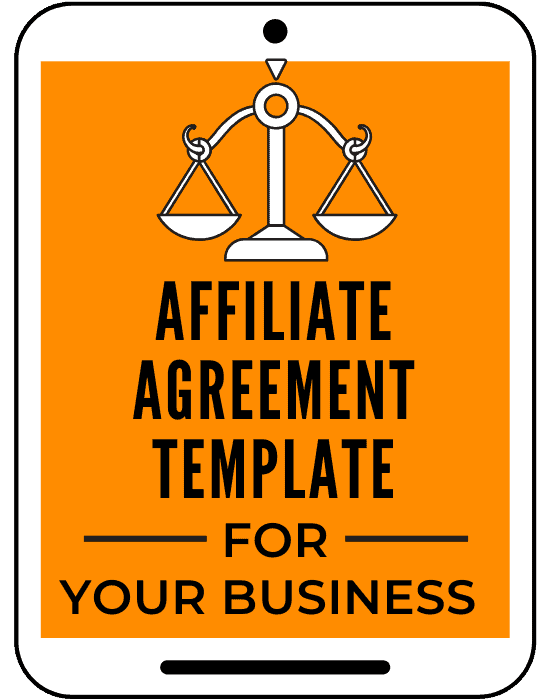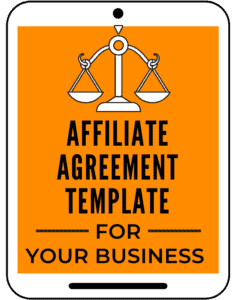 Merchant
This is usually the product creator/brand/seller of the product. Anyone can be a merchant as long as they have something to sell.
Affiliate or Affiliate Marketer
This can be an individual or a company that attracts and convinces the right targeted audience to buy the service/product of the merchant they are representing.
In simpler words, there is a product creator (merchant) and a salesperson (affiliate) who both work together to make the sale and share the pre-set profit on it.
If you need more clarification as to what affiliate marketing is, read this post that I wrote. It highlights everything you need to know about affiliate programs and affiliate marketing.
If you are thinking about having your own affiliate program for your products, then definitely read this post to learn how to protect it legally.
You will also need this Affiliate Agreement template.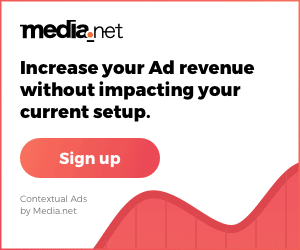 Why Affiliate Marketing Works for Bloggers?
Once you have understood what affiliate marketing actually is, you want to focus on how it is beneficial for bloggers because it can quickly become one of the best ways to make money online and you don't need a great deal of blog traffic either.
Take a look at my customer, Adrian, here making $5,500+ from our affiliate program (even with a small blog!). It is one of the top affiliate programs for her, and Adrian also shares her top 3 secret ways to make affiliate income in that video for free! 
It is not easy to create a product or a service, especially as a new blogger. A huge number of new bloggers are barely keeping up with producing content and social media.
It makes sense to start with affiliate marketing and promote the best affiliate products that are already out there whether through a YouTube video, blog post or sharing on social media. This can help you at least make some money to cover the cost of running your blog and website.
Once you have built up a decent list of subscribers and some dedicated fans in your blogger community, you can venture out and create your own product.
So I will share a long list of affiliate programs that you can join and start making money right away.
Join our High-Paying Affiliate Program
Join My Affiliate Program and Earn Up to $200 Per Sale (One of the Best High-Paying Affiliate Programs for New and Advanced Bloggers!)
Yes, you read that, right! I offer one of the best affiliate programs for new bloggers for my legal store! The application process is super easy and completely free.
Watch the video below where I share 8 secret tips and tricks to make affiliate income from my legal templates or any affiliate product:
Any entrepreneur is welcome to join because I want my simple to use and customize, low-cost, and attorney-written legal templates to be available to all online entrepreneurs.
My affiliates receive a very generous 40% commission on all of my available products in the affiliate program.
You will make anywhere from $60 to $200 PER SALE!!!
Each month I pay thousands in affiliate commissions, and so many bloggers have found great success with it, as you can see below. This year alone, I paid $150,000+ to my affiliates!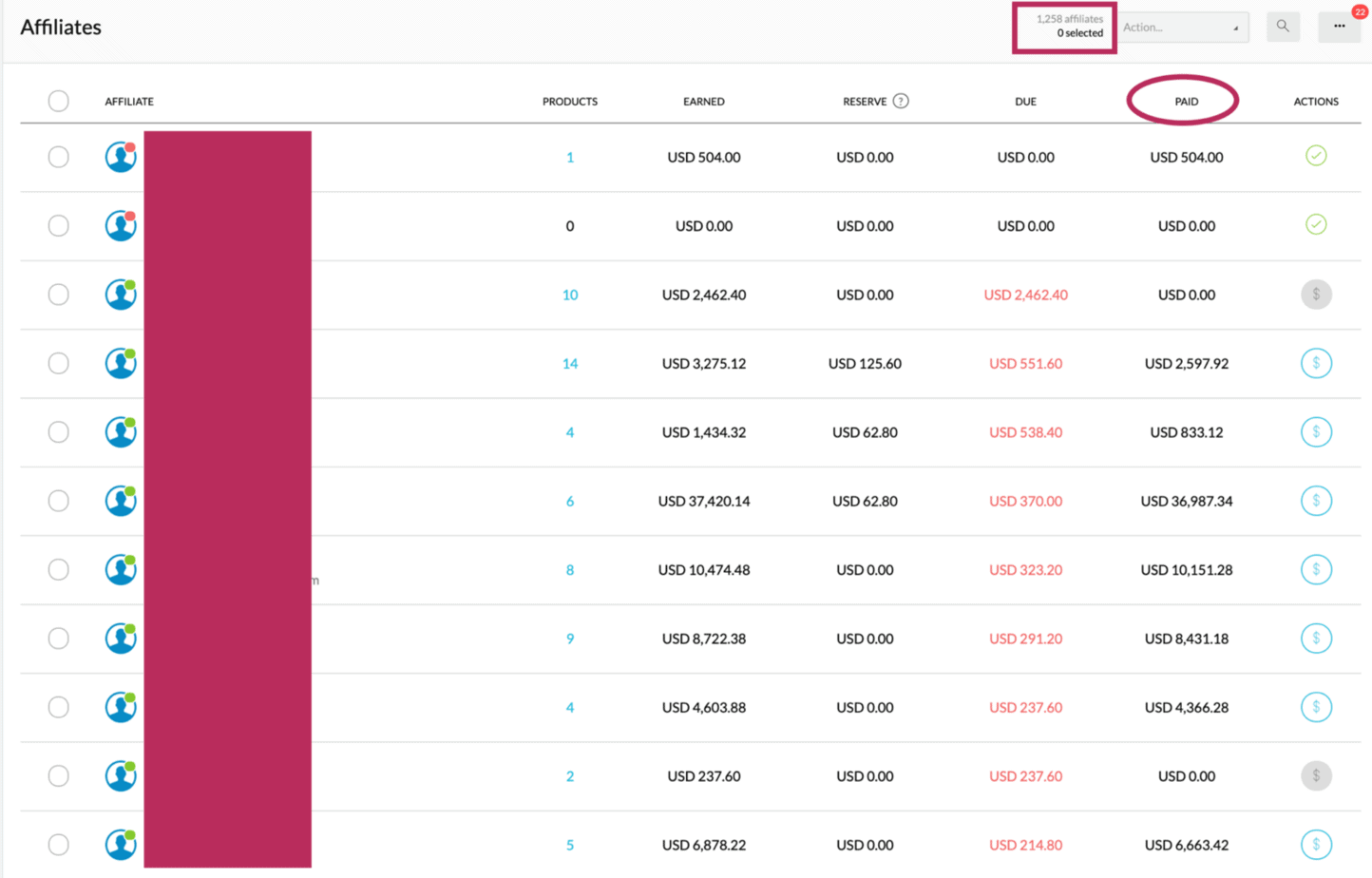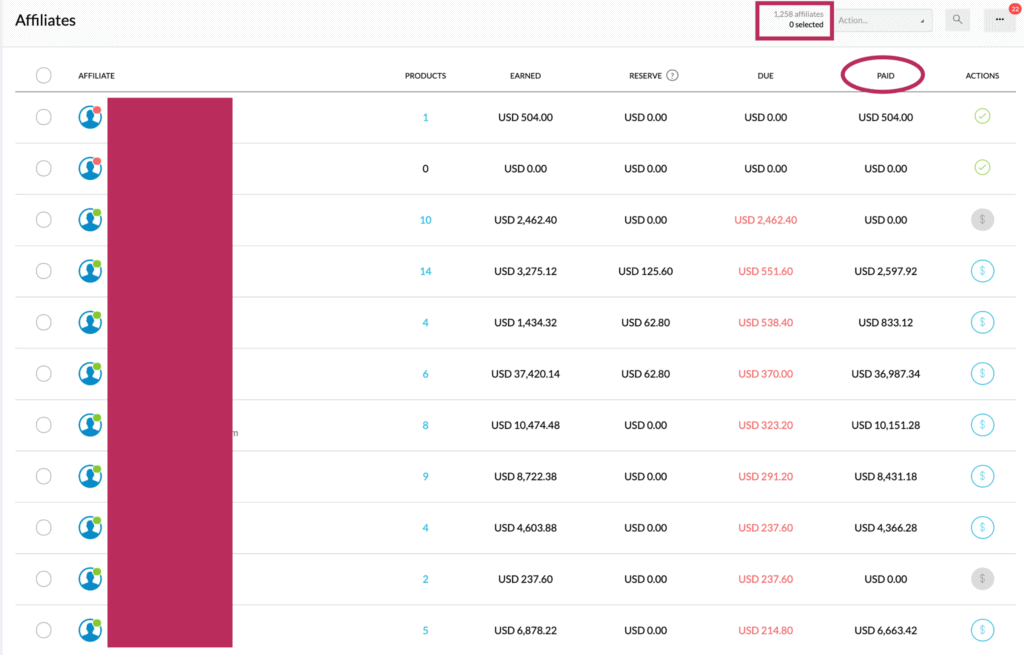 I would love for you to join so you can start making easy money too!
You can sign up for it right here. It's completely free to join and open to all entrepreneurs because my legal templates are required regardless of the type of online business you run.
Different Affiliate Programs (Blogging Tools for Small Businesses)
You can earn a 30% recurring lifetime commission promoting Strive. Strive offers a bunch of features starting from a content calendar where you can visualize, edit, and schedule posts with the content calendar. You can also organize workflow with post statuses. You can create a writing process with post checklists.
Tagembed is a growing Social media aggregator tool, integrated with 15+ social media platforms, offers code-free curation, customization, and embed creative social media feed on websites, on various CMS platforms like Shopify, HTML, Wix, WordPress, Weebly, etc.
Sign up for their affiliate program here
This is one of the best affiliate programs for new bloggers when it comes to blogging tools. If you are a blogger or have a website of any sort, I am sure you must have heard about this web hosting company, and no wonder they call themselves the "Best Web Hosting Company."
I use it to run my six-figure blog, and most of my fellow bloggers use it too. All of them are pretty happy with the service.
I totally recommend it as a product and as an affiliate program. There is no cap to how many you can sell, and the commission is a whopping $65 for every qualified purchase.
Siteground is another great affiliate program for new bloggers to join. You can use them as your hosting company and then sign up as an affiliate. The best part is that they have excellent customer service and also improve your website speed!
Bigscoots is the fastest WordPress hosting you'll need once your website starts to gain traffic and if you want your site to run fast.
Their customer support is great and you actually get a response within 5 minutes! They have a really good reputation.
They offer a 45-day guarantee to show you why they are the best or you get your money back!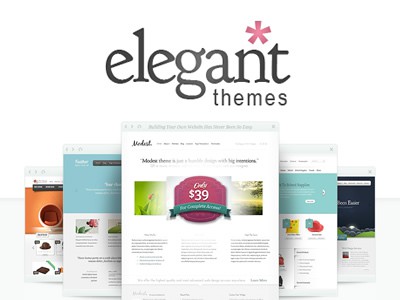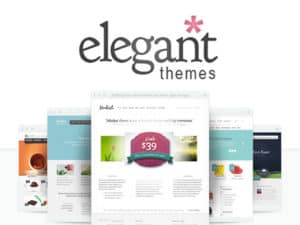 Anybody familiar with WordPress knows about Elegant themes.
They offer premium WordPress themes and plugins. Their excellent products include drag and drop page builder, Divi, and opt-in form plugin, Bloom. That's the theme I used to start my blog.
They offer a 50% commission on every purchase and they are an easy sell.
One of the fastest WordPress themes that come with the Genesis framework.
They offer 35% commission on every sale plus 25% recurring commission, and again the steps are easy as 1,2,3.
ConvertKit is right at the top in the email marketing software world. Recommended by none other than Pat Flynn, it is the easiest when you are trying to sell any products to your readers.
The program costs relatively higher than its competitors, but it also ensures that you will make more money with this affiliate program.
It offers a 30% commission with every signup, and a 30% revenue will keep on adding up as long as the account is active. You don't want to miss this sweet deal!
Another email marketing software that is not as sophisticated as ConvertKit but does have features like email automation, subscriber forms, auto re-send, reporting, and click maps.
They offer 30% of both initial sales and recurring payments.
I am sure I don't even need to tell you guys about this awesome tool. A scheduler for your Pinterest and Instagram and a lifesaver if you are in the content creation business. They have an affiliate program that offers 15% of the recurring sale.
A software company that is doing an awesome job by providing intelligence data, including website traffic information, keywords, topic research, and other SEO related data. Used by over 5,000,000 marketers all over the world.
It's the #1 marketing tool right now.
The great thing is that their affiliate program offers 40% for every referral.
Leadpages is a fantastic platform that can help you in building a Landing page.
You can collect your email subscribers' information, and you can use their templates to engage your audience either by lead magnets, webinars, or customized landing pages.
They offer a 30% recurring commission as long as the referrals remain customers. The method is upper easy, and you will get approval in 1 business day.
This is a one-stop-shop for selling your online courses and is growing faster with this digital product boom.
With so many people in need of online education, this platform is just going to grow bigger. By applying for the affiliate program, you can earn 30% lifetime commissions on your referrals.
Bonsai calls itself an all in one solution for the world' stop freelancers.
It is perfect for freelancers who have a relatively small freelancing business and they need something budget-friendly. It can be the perfect product to present to your audience if you have a lot of readers that are interested in side hustles.
Join here and get 2 weeks free! 
Elementor is used by millions of professionals to build beautiful looking websites. It's so easy to use and makes your site load faster.
It works seamlessly with almost any WordPress theme and plugin, so you can continue to use your favorite tools and take your work to the next level.
I love Kartra! Read my detailed review of why in this blog post.
Or you can watch this video to learn how I use Kartra and why you'd love its different features too:
It is an online tool that integrates all the essential business tools in one place.
Perfect for entrepreneurs who have an audience and a product idea, agencies who help local businesses expand their product selection into digital products, and all those who want to focus on actual marketing customer service. Their affiliate program offers 40% for the life of every sale and recurring payment.
RELATED POST: 8 Big Reasons Why I Switched from ConvertKit and Kartra here.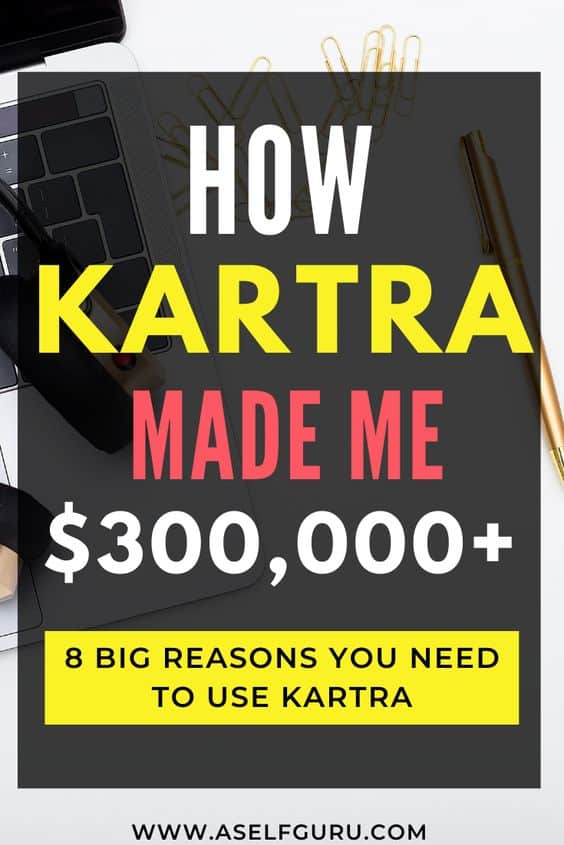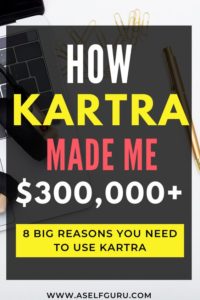 A small business accounting software perfect for someone who is just starting up an online business or a blog. It can track and send invoices, track time, manage receipts, accept credit cards, and file expenses. This is one of my highest recommendations to keep everything organized and structured.
They offer $55 for every single sign up, which is not bad if you are just starting with a blog and want to make extra income quickly.
A life-saver if you are a content creator because it will catch your smallest writing error and saves you hundreds of editing hours. They offer $20 for every referral, and if you write a post within 14 days of your affiliate sign up, they will deposit a balance of $20 as an incentive.
Do you want to know the exact tools I used to become a six-figure blogger? Check out my list of recommended tools.
 Most Popular Affiliate Marketing Networks
I love the convenience of using affiliate marketing networks to make more money blogging. You can find tons of brands to become an affiliate for so these networks offer some of the best affiliate marketing programs for new bloggers.
This is at the top when it comes to leading affiliate networks.
It is one of my most popular affiliate programs and they have a wide range of products in their online marketplace to promote.
Their dashboard is super easy to maneuver, and the fact that it offers $150 for each qualifying merchant signed up through your links makes it even more appealing. If you are already signed up as a Merchant when you are promoting it as an affiliate program.
Awin is a global affiliate marketing network comprising of more than 100,000 contributing publishers and 13,000 advertisers.
With tons of affiliate programs in all niches, this is an ideal affiliate program to join to make much money from different products.
Automatically link keywords in all of your posts to whichever URLs you choose with this cool plugin. They offer 30% affiliate commission and are a great tool to make your affiliate links pretty and easy to remember.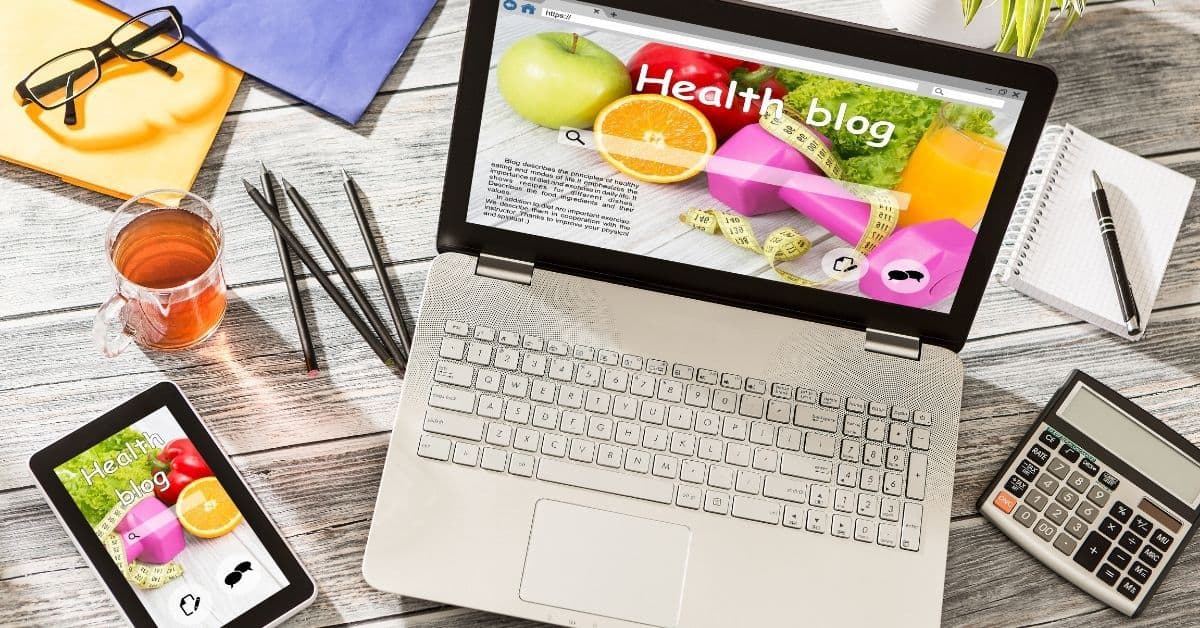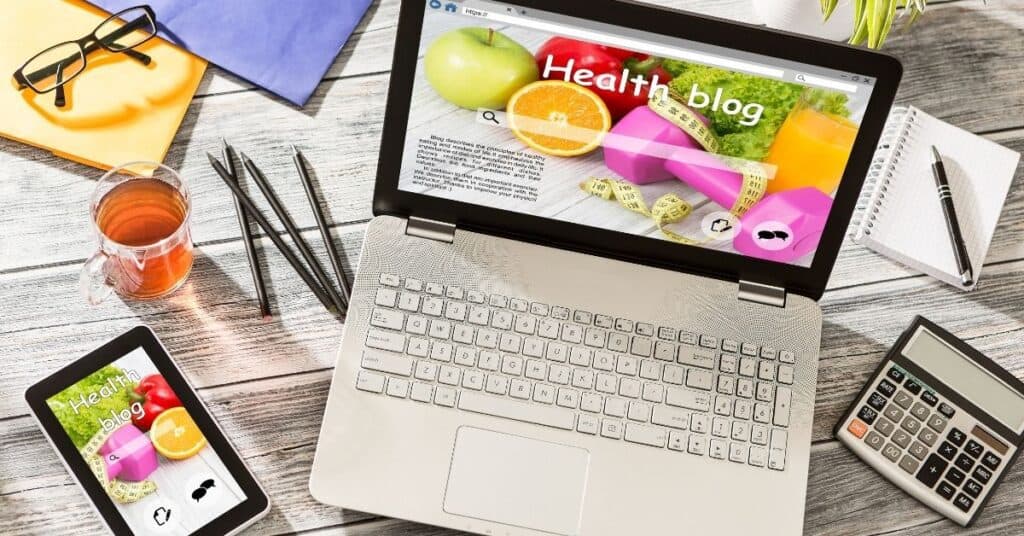 Flexoffers
I am pretty sure many of you have joined this network as affiliates, but they offer a merchant program too. Be mindful that they charge a 1% network fee for maintaining a publisher account. With so many high-quality brands like Yahoo, Avon, Macy's, Lenovo, etc., you are guaranteed to make money.
 CJ Affiliate
Another top-ranking ad company with a ton of quality brands on it. Bloggers and online business owners can find all kinds of brands on this particular platform. Their dashboard is very neatly designed, and the search bar is very user friendly.
 Rakuten
Famous for its cashback stores, coupons, and products, it could be a perfect choice if your audience is looking for ways to save money. They offer $10 cashback if you refer a friend.
Join here
 Impact
This company differentiates itself from the traditional affiliate marketing network and uses the SaaS technology platform so that its clients can grow better and manage their revenue-generating partnerships efficiently. There are tons of high-quality affiliate programs offered through Impact like Ibotta, Canva, Ulta, and many more.
By signing up with this program, you can pick from a ton of affiliate programs to present in front of your audience based on your niche and make money from it. To do so, you will need to sign up as a Merchant.
 Amazon  (Amazon Associates)
Becoming an Amazon affiliate is one of the easiest ways to make money as a new blogger. Almost everyone uses this online platform, and you can find practically anything to buy.
This can be the best option for a beginner online business owner. Even though the commission ranges between 6-10%, the traffic on this platform makes it an attractive choice for new entrepreneurs. Make sure to be part of Amazon affiliate program and select physical products in different categories to promote.
 Shopify
With the ever-growing online business and fast-spreading e-commerce industry, Shopify is gaining a lot of attention and business. Shopify is an e-commerce platform that offers all kinds of tools needed to set up an online store.
According to their website, they offer an average of $58 for each user (who signs up for a paid plan) and an attractive amount of $2,000 for each plus referral. It could be the easiest $2,000 that you could make clearly making it perfect for this list of the best affiliate marketing programs for new bloggers.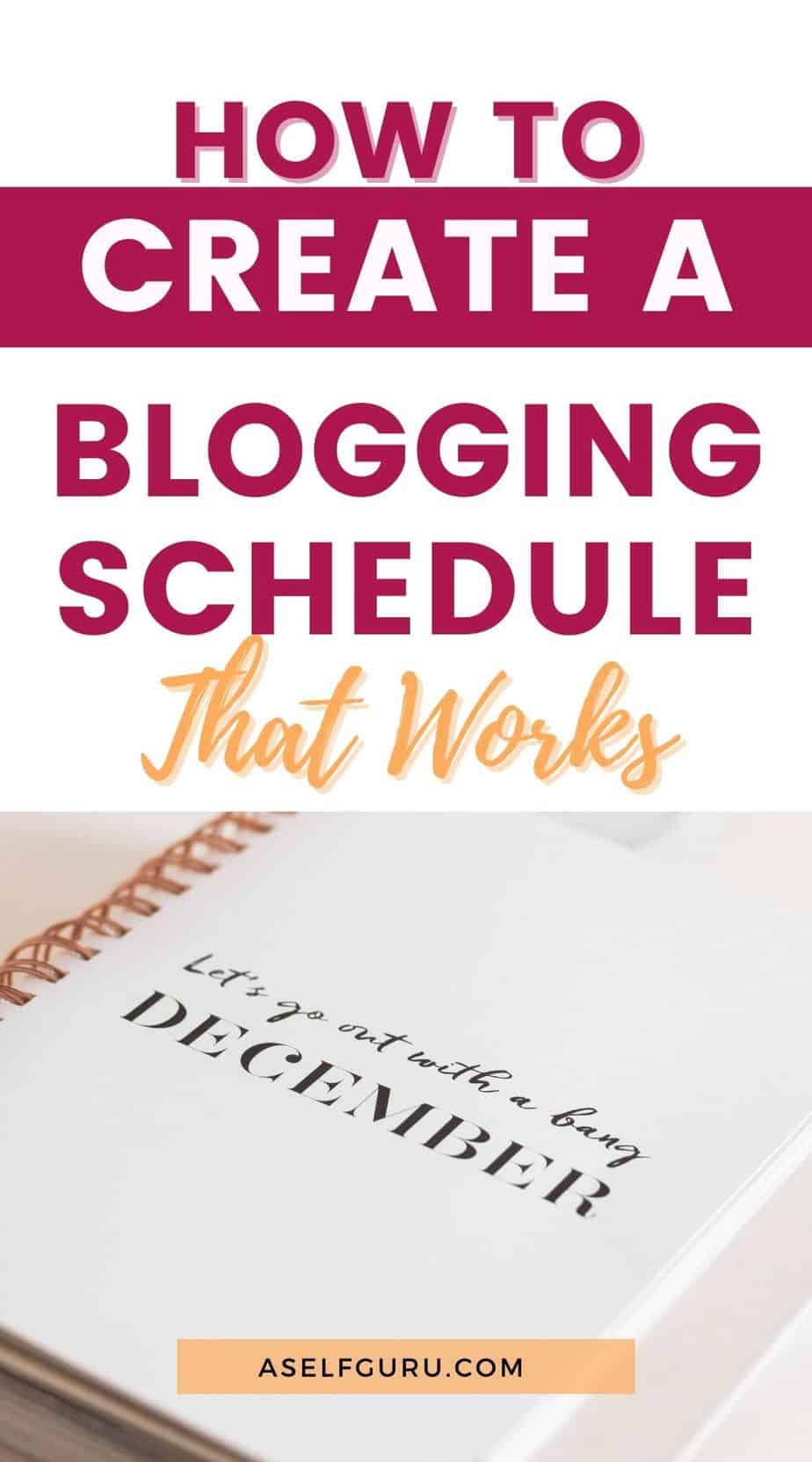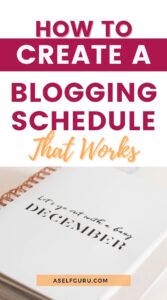 Ad Networks
  Infolinks
Infolinks is an ad network that offers free-to-use ad units in text, in tag, in the frame, and on-screen. They offer a 10 % commission on every referral.
Media.net is different from all the other ad networks because it offers contextual ads that do not make your website look crappy. The fact that every client is assigned an account manager also makes it an attractive platform. This program offers 10% off every sign-up.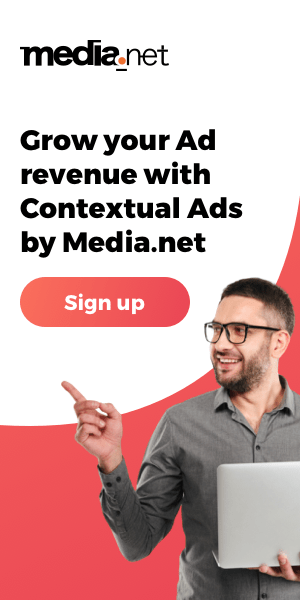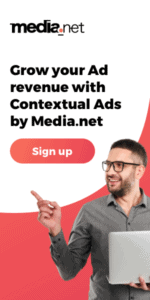 Graphic Design Platforms
 Canva (Beautiful Social Media Graphics)
This graphic designer tool does not need any introduction. If you are in any type of online business or content creation, you must know how fantastic Canva is!
You can earn $36 for every new Pro subscriber sign up. This is one of the best affiliate programs for new bloggers!
Not too many content creators know about Snappa, but it offers a free plan that is more than enough for new bloggers. You earn a 30 % commission on every sale.
A powerful image creation tool perfect for creating social media content. You can earn a 30% recurring commission on every sale.
If you are looking for a revolutionary photo editor, this might be a perfect option for you. Earn up to 35% commission on every signup.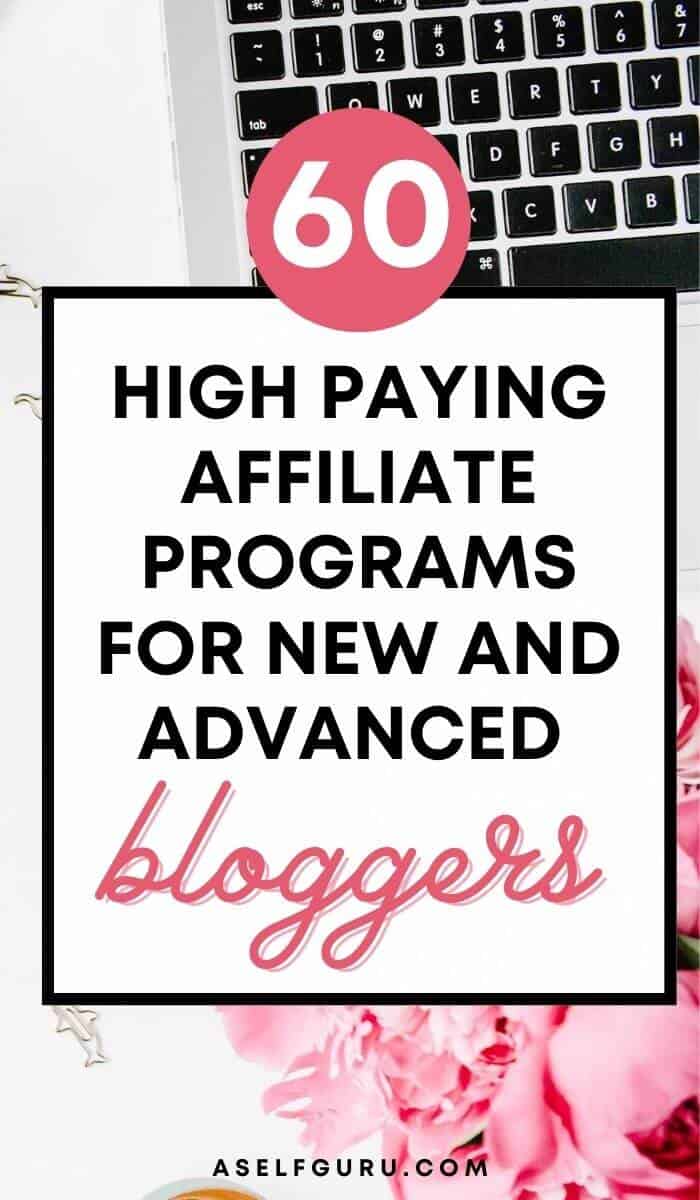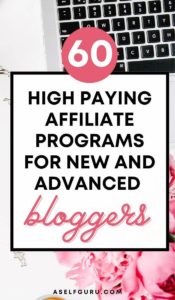 Adobe
With so many products that this one platform offers, there is an opportunity to make tons of money if you can present it in front of the right audience. Their products include Adobe Creative Cloud, Document Cloud, and Adobe Stock. You can make up to $72 with every signup which is why it makes this list of the best affiliate marketing programs for new bloggers.
A very easy-to-use graphic designer that can help you make great visuals for your brand/business. Easy to use pre-made templates are perfect for newbies. This program offers 30% for the initial purchase and 15% commission for renewals or additional purchases from returning customers.
 Easil
A relatively new graphic design tool that might become a new IT software. It has a drag and drop feature that is super friendly, and free templates can save you hours of work. Joining their affiliate program might be a good idea as they are just starting up.
Join here
An awesome library of stock photos perfect for all kinds of online businesses. You can earn a 15% commission on every purchase referred by you.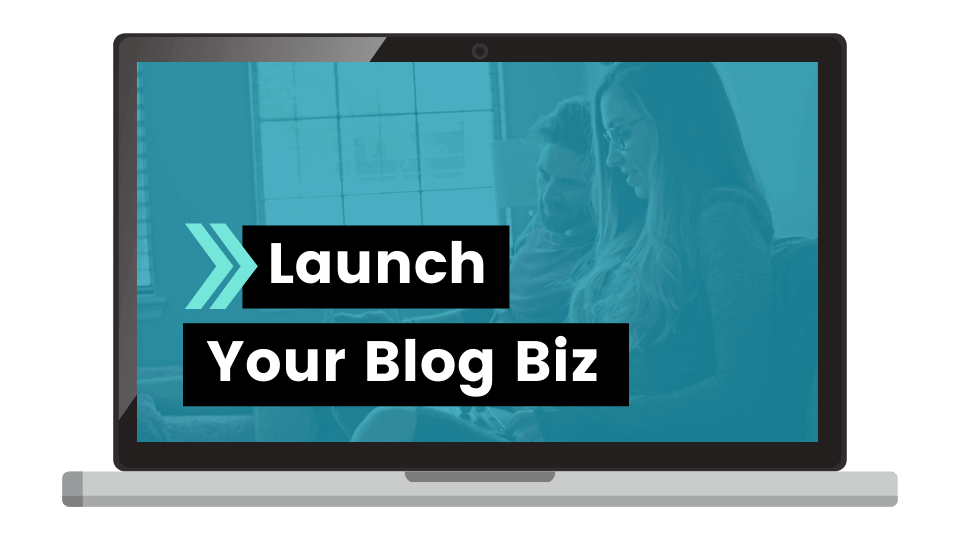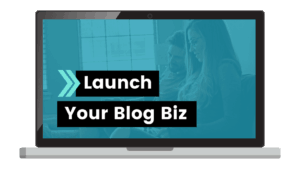 Online Courses are Some of the Best Affiliate Programs for Bloggers
As I have taken these courses myself, I can guarantee you the high quality and worth of these resources. After learning the right strategies from all these courses, I have created a successful business with my 9-5 law practice. Here are the courses that offer the best affiliate programs for new bloggers.
A budget-friendly course that can teach you how to start a blog as quickly as six months or less.


This course teaches you everything you need to know about making thousands in affiliate income without busting your budget.
Everything you need to know about how to nurture and surge your email list from a professional marketing strategist and blogger for over a decade.
This course will teach you everything on how to pin like a pro and Pinterest SEO, keyword research, how to create viral pins, and a lot more!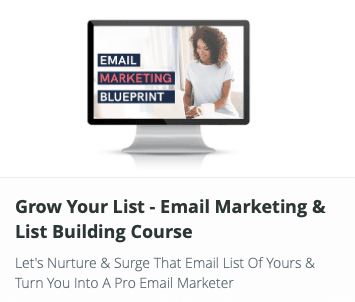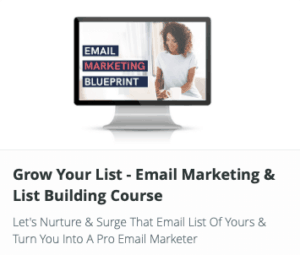 This one course has tons of valuable tips you need to quickly build your email list and start making money as an online entrepreneur! Learn how to make money while you sleep with email marketing.
A course that teaches you how to design images and designs that get the most re-pins, shares, clicks, likes, and comments. It teaches you all about consistency and branding.
This is a great bundle of Pinterest templates that you can easily edit in Canva to match your branding and save valuable time. These templates also come with awesome bonuses!
A course that teaches you all about making money from sponsored posts. Applicable to all niches and perfect for new bloggers who are struggling to learn how to find the brands for collaboration.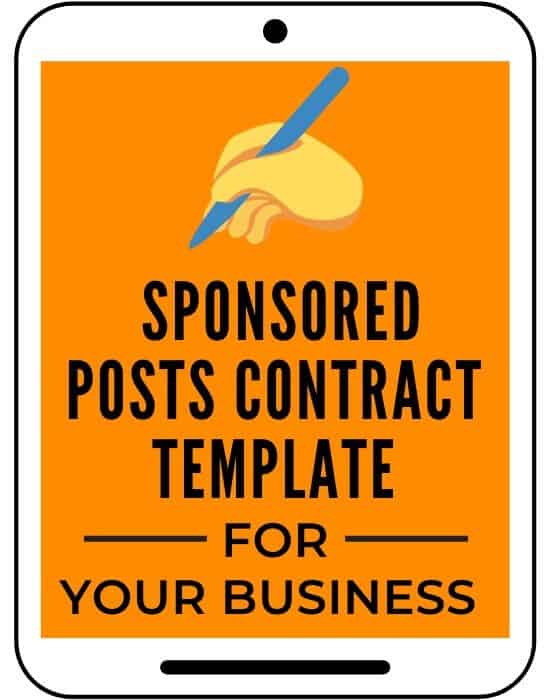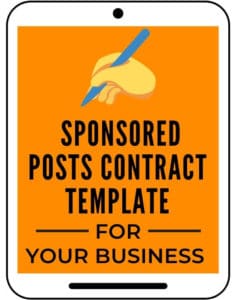 Ready to start with sponsored posts? Check out my easy-to-use sponsored post contract template.
Not sure if you'll benefit from using this Sponsored Posts Contract Template, check out this video that explains it in detail.
This course teaches you everything you need to work with brands like a pro! It is so reasonably priced and easy to follow.
 Bloggers Glitterati VIP Hub
This platform is a place to get inside information to help you start and grow your blog faster with blog mentoring, monthly workshops, and access to interviews with the most successful bloggers in their niche (including me!).
This course will teach you how to build a strong social media following, create a big impact, and make a living as an influencer.
Stupid Simple SEO could possibly be the best SEO course if you are looking to increase your Google ranking, domain authority, and gain more organic traffic from Google.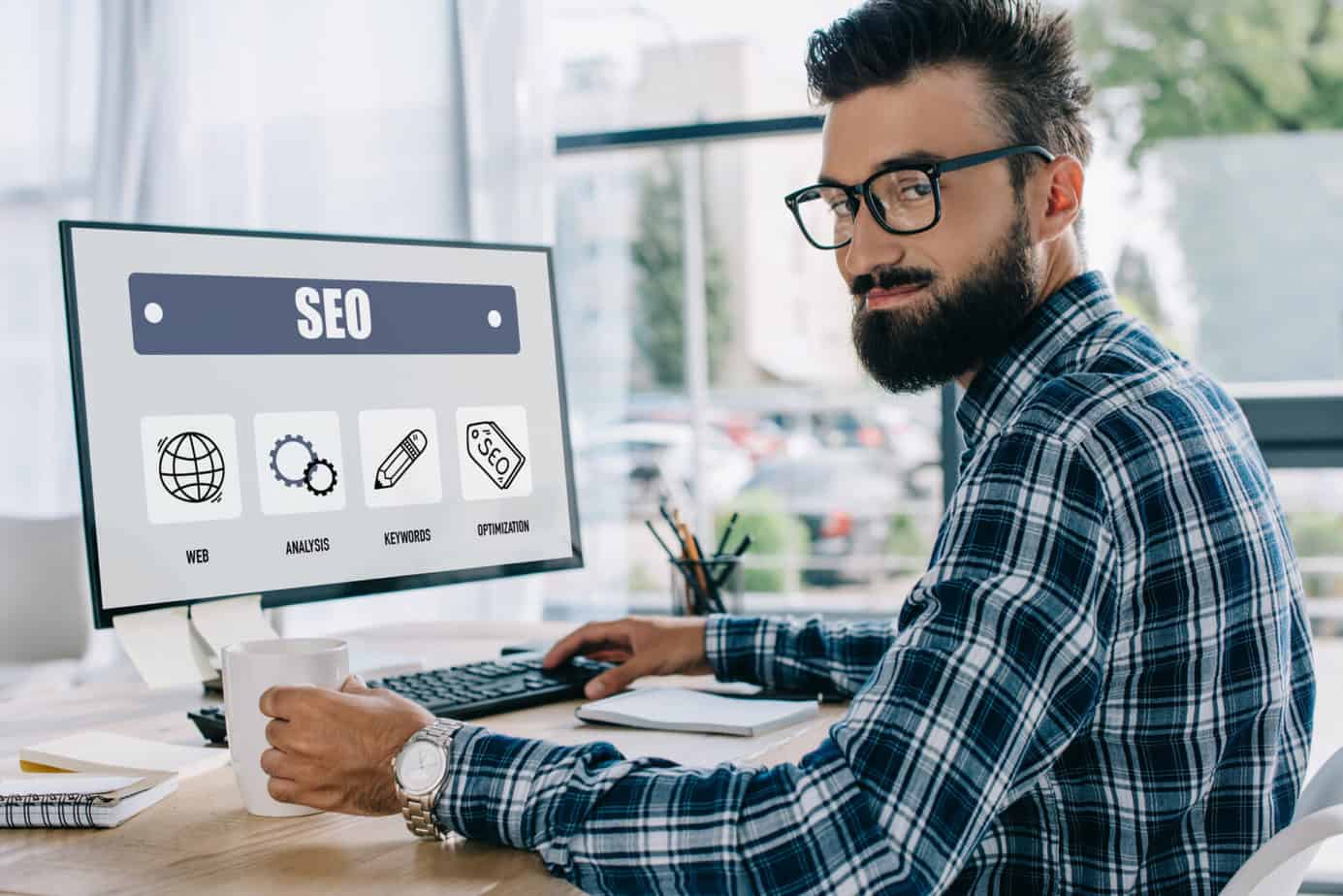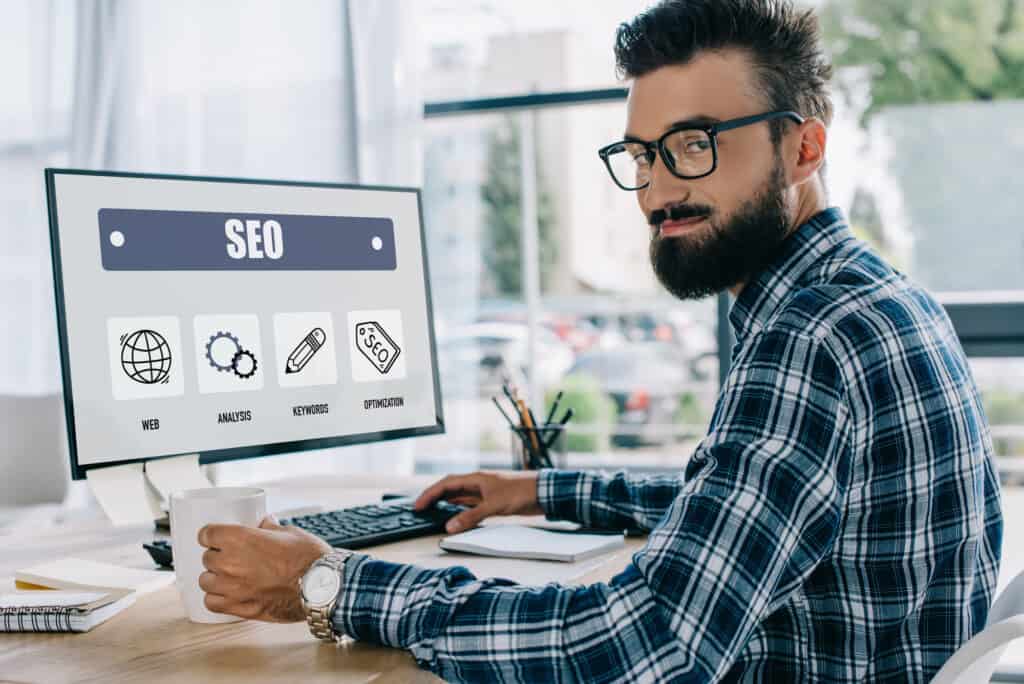 Perfect for online business owners who want to do videos to promote their brand, create online courses, host webinars, and produce video presentations.
 Everything you need to know to flip a website or blog and make money as a side hustle.
This book is easy to read and contains 31 different ways to build backlinks and increase your website domain authority and Google ranking!
This book can help you take out all the guesswork and simplifies SEO in easy terms anyone can understand. You can check out this interview with Debbie Gartner on secret SEO tips to help you make more money blogging.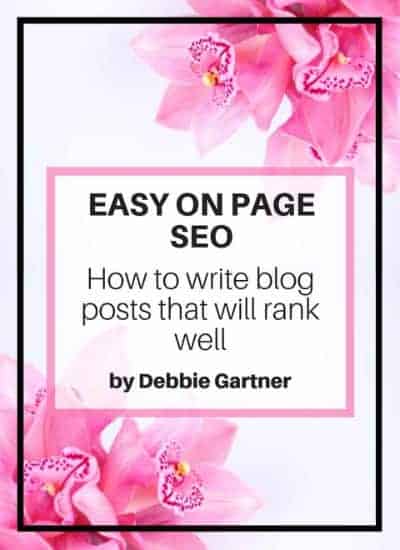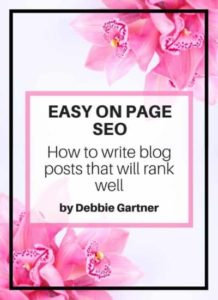 Best Affiliate Programs for Data Extraction and Web Scraping
ZenRows is a next-generation Web Scraping API & Data Extraction tool that automatically turns HTMLs into structured data.
ZenRows will bypass any anti-bot or blocking system to help obtain the necessary info. This platform includes several options such as Javascript Rendering or Premium Proxies.
By promoting ZenRows you can earn up to 35% per sale.
The plans are $49 / $99 / $249 / Custom per month. So let's say you get 10 new customers with our $99/month tier for a year: you'll get $4,158. The cookie period is 30 days.
Miscellaneous Affiliate Partners and Programs for Bloggers
 Udemy
With everything moving to online platforms, learning has also moved towards digital mode. Udemy is a perfect example of that. Being the biggest online learning platform of its own kind. They have an affiliate program that is worth looking into!
With so many online businesses popping up all the time, the need for freelance services is greater than ever, and the biggest platform for finding/offering these services is Fiverr. They offer up to $150 with a single sign up.
 Go Transcript
A transcription service that has been featured in reputable publications like Forbes and Huffington Post. It offers a side hustle opportunity to hundreds of people from home and offers a great affiliate program as well.
 Transcribe Anywhere
It is a collection of several online courses that teach people how they can learn to transcribe and make it a steady stream of income for them. They offer an affiliate program and pay a 20% commission on the sale of any of their products.
 Ibotta
Most people want to save money on everyday purchases, and this app just does that. The affiliate program offers $2 per registration.
 Ultimate Bundles
Ultimate Bundles is a great affiliate network you should join to promote a particular product, and they work best for bloggers.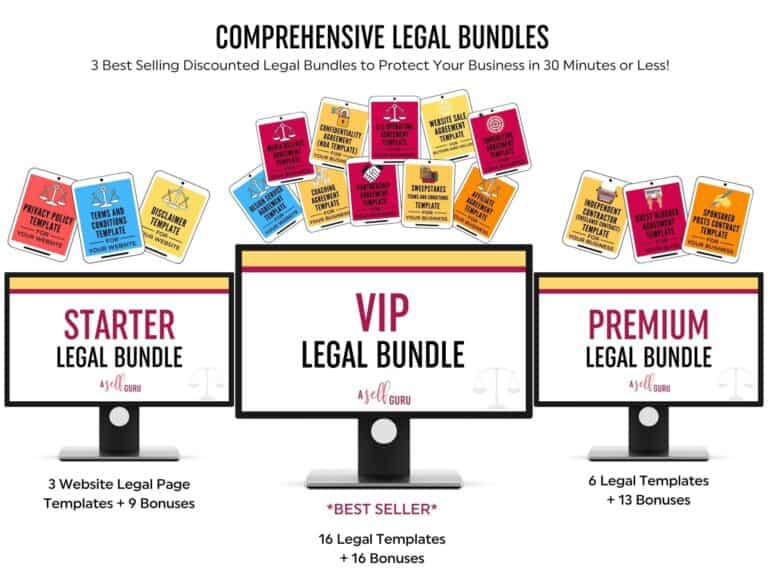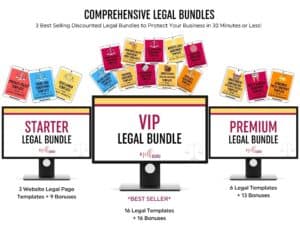 Are you blogging legally?
These are the three main templates you need to make your blog legal. Take advantage of this Starter legal bundle, three templates for one low price. It even includes 9 awesome bonuses.
Listen to what over 50 savvy entrepreneurs had to say about why they don't trust free legal templates.
You can also check out this article on how to protect your blog legally.
Now it's your turn to make money with these best affiliate programs for new bloggers!
There are many choices to choose from, and I believe every one of you can choose something that fits your needs.
I want you to start making money right this instant because after going through this massive list, I don't see an excuse not to make money from any of these affiliate marketing programs for bloggers.
Make your online business a profitable one, and affiliate sales are one of the most common and easiest ways to do it.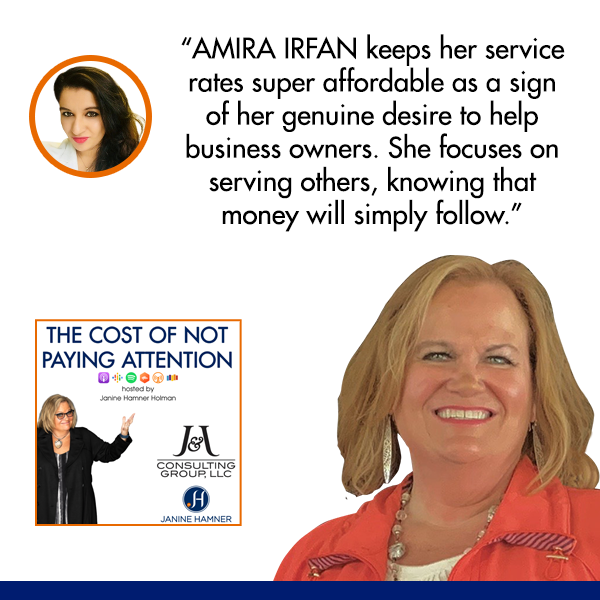 RELATED POSTS ON HOW TO MAKE MONEY BLOGGING:
These blog posts will teach you how to make more money from your blog:
Are you a part of other affiliate programs that I didn't mention in my post about the 60 best affiliate programs for new bloggers? Let me know in the comments below!