Whether you blog as a hobby or it's a full-time job for you, quality videos and images are vital to the success of your blog. Poor quality photos certainly won't help you make money as a blogger because images sell your products and tell a story in your blog posts.
Studies show that blog posts with pictures receive 94 percent more views than those without any. Articles with photos every 75 to 100 words receive twice as many shares as blog posts with fewer photos. So, if you want to grow your blog faster with social media, you want a nice blog and social media graphics.
Images are even more important for certain niches, like food and craft blogging, so having a camera that takes high-quality pictures is a necessity. And video is becoming more popular every day, so buying inexpensive video recording and editing software such as Screencast-O-Matic is essential.
You can also use online programs like Canva and PicMonkey to edit photos and create social media posts, blog graphics, and more.
You may not know what equipment you need or what the best cameras for blogging are. I created this post to give you some great camera options as well as equipment and software you may need.
So, first and foremost, here are some things to consider when selecting a camera for blogging or vlogging.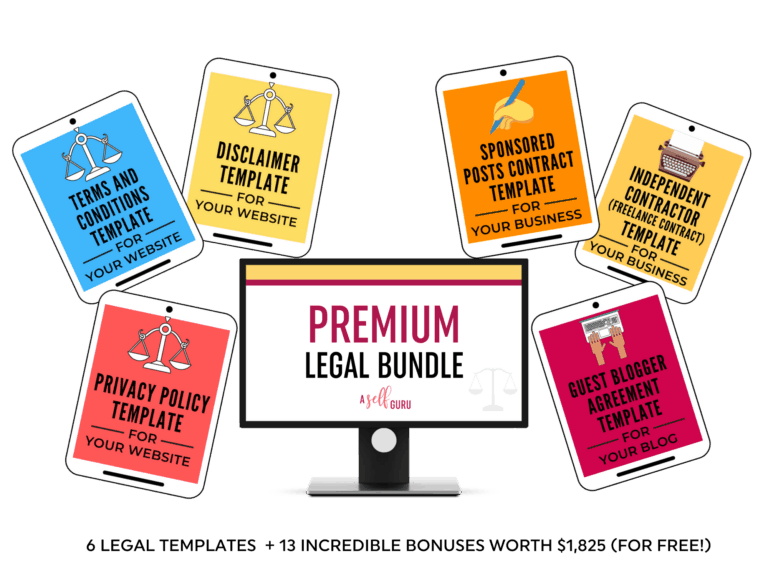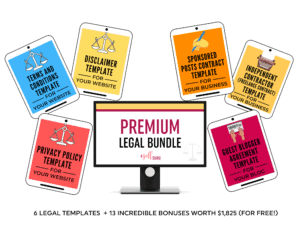 What to Consider When Choosing a Vlogging or Blogging Camera
You don't want to run out and grab the first camera you see because cameras can be expensive, and you may end up with something that doesn't fit your needs. As a blogger, your needs are completely different than an experienced professional photographer.
Most bloggers only need a newer model, professional camera, but if you plan on doing more vlogging, video quality is critical. You don't always need more megapixels in a digital camera.
A camera with fewer megapixels that has an extremely high ISO is better for filming in different lighting conditions. And a camera with a wider aperture lets in more light, so it shoots better pictures in the dark. So, the aperture may be more important than megapixels when choosing the right camera.
Consider what you're using it for – are you a travel blogger photographing your adventures or a food blogger who takes indoor pictures?
Price is also often the biggest deciding factor when purchasing a camera. In general, the higher the price of the camera, the higher the quality of images it takes.
Top Features to Look for When Choosing a Camera for Blogging
Here are a couple of different features to look for in a blogging camera.
Light and Portable
If you travel a lot with your camera, you want something lightweight and easy to carry.
Takes High-Quality Pictures in Low Light Conditions
You won't always be filming in the best conditions. In fact, you may be surprised how often you take pictures in places with low lighting, like at night or inside. We've all seen poor-quality videos and photos done in low-lighting.
Resolution
If you plan on using your camera to record video, 4K produces a much crisper and more detailed video compared to 1080p.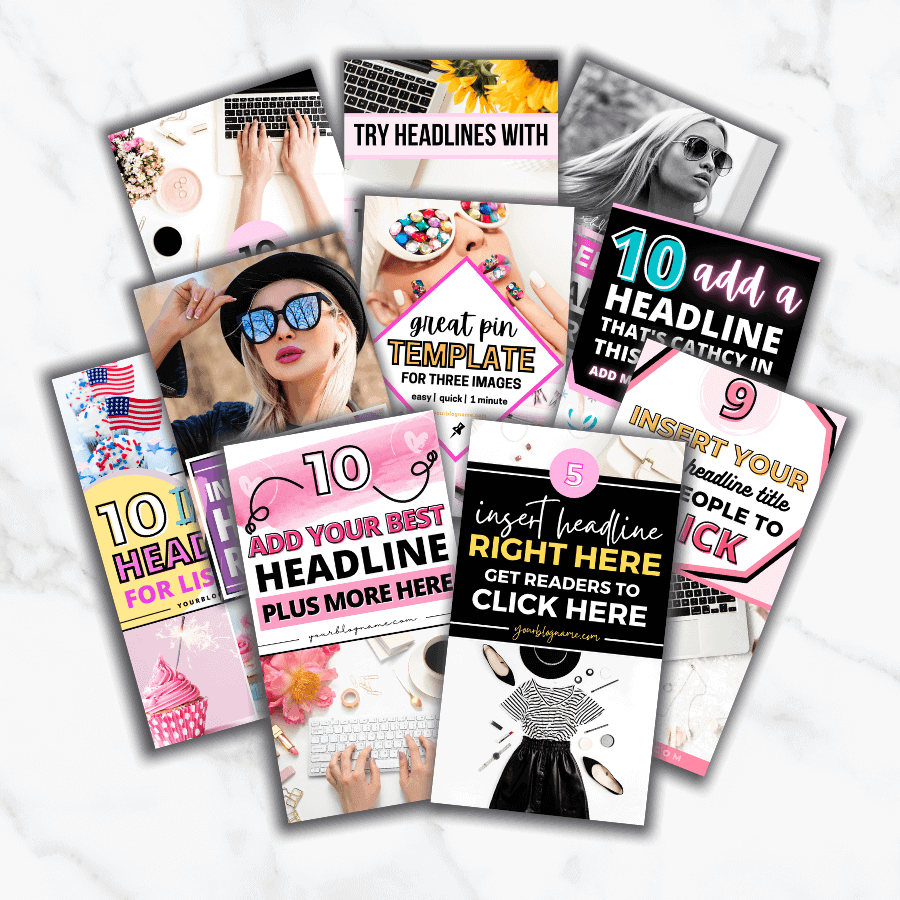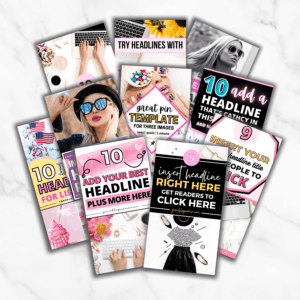 Continuous Autofocus
Autofocus ensures that whatever is in the frame is focused, and this is especially important if someone is taking pictures of you.
Megapixels
Megapixels (MP) are important if you're printing your photos. They measure the detail of a photo or how many pixels are in an image. One MP equals a million pixels.
DSLR vs. Mirrorless Cameras
The biggest thing to consider when deciding between a mirrorless or DSLR camera is that the DSLR is bulkier.
Tilting LCD or Fully Articulated Screen
If you plan on creating high-quality videos, you want a camera with a tilting LCD or fully articulated touchscreen so you can shoot images from flexible angles.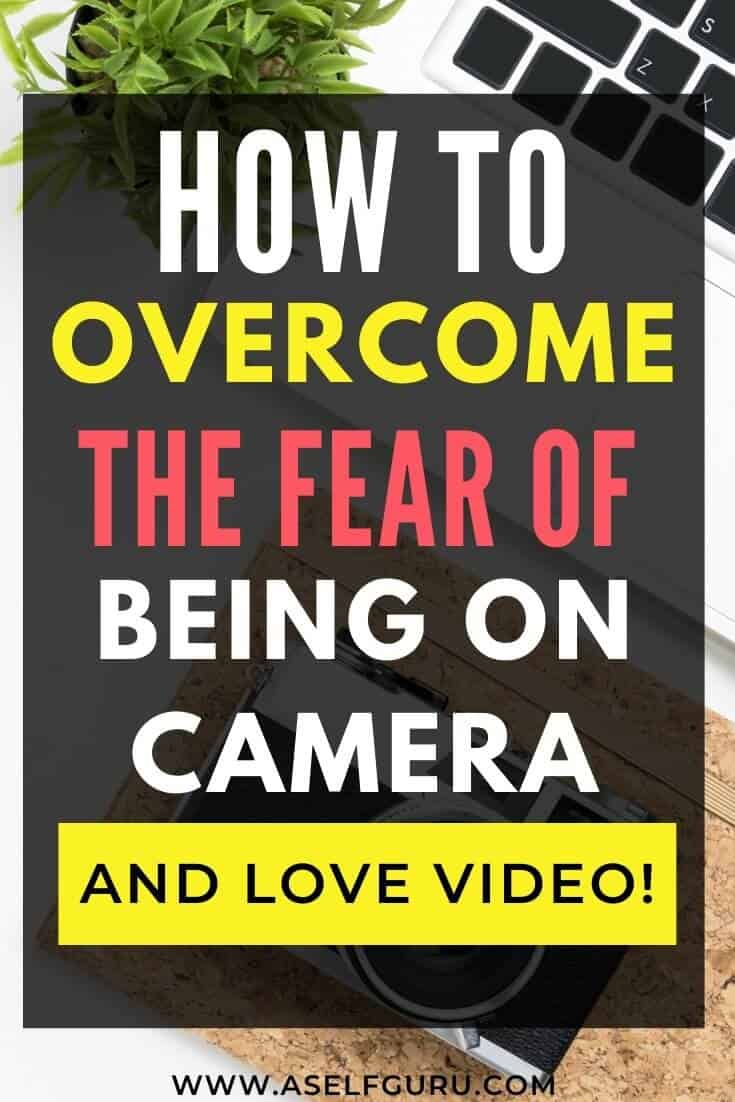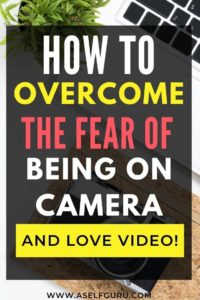 Where Should You Buy Your Camera Equipment?
This question comes up often, and Amazon is one of the best places to buy cameras for bloggers and vbloggers! Check out some of the best recommendations below.
Best Cameras for Blogging and Vlogging
I've compiled a list of some of the best cameras for bloggers that you can choose from. I wanted to create it as a resource for you to go to and find an awesome camera if you're short on time.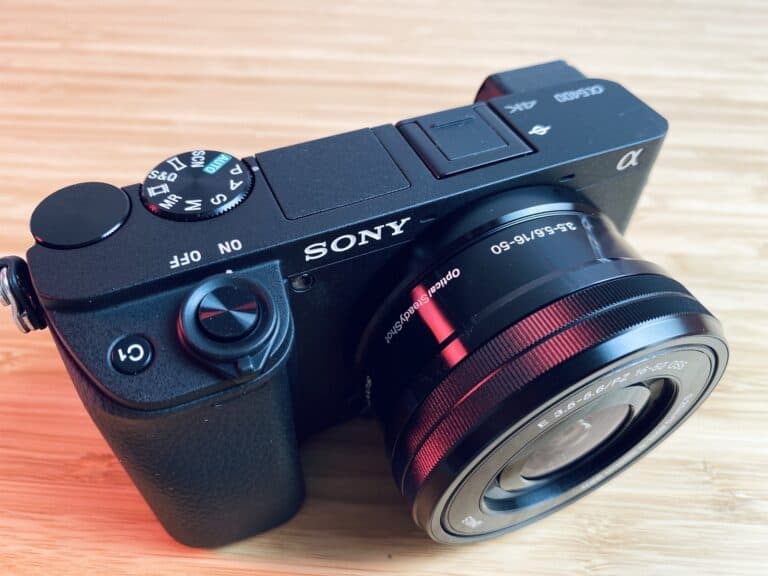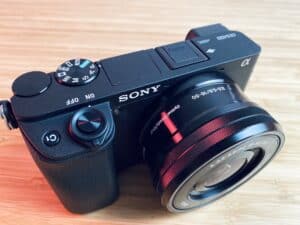 Sony's A6400 is an affordable, entry-level camera with great options for vlogging. It's also one of the best overall cameras for bloggers. Sony is a popular brand with a broad range of cameras, from cameras for beginners to expensive cameras for professionals.
This mirrorless Sony has all the features that a blogger needs, and it's easy to use, which is a huge plus. But don't let the price tag fool you, it takes professional, high-quality images, and the 4K resolution makes recording incredible videos simple. The Sony A6400 has a microphone jack and supports serious vlogging and video production.
If you plan on traveling, this camera is compact and light, so it's easy to take on the go. The autofocus is very fast and includes real-time tracking so you can keep an object moving fast in focus.
This is one of the best cameras for bloggers because it can do everything you need including make exceptional videos. If you plan on creating a lot of videos, this may be the camera for you.
Pros:
Great low-light performance
Lightweight and easy to carry
Excellent for vlogging and blogging
Microphone jack included
Compatible with a wide variety of lenses
Cons
No headphone jack
Built-in body image stabilization not included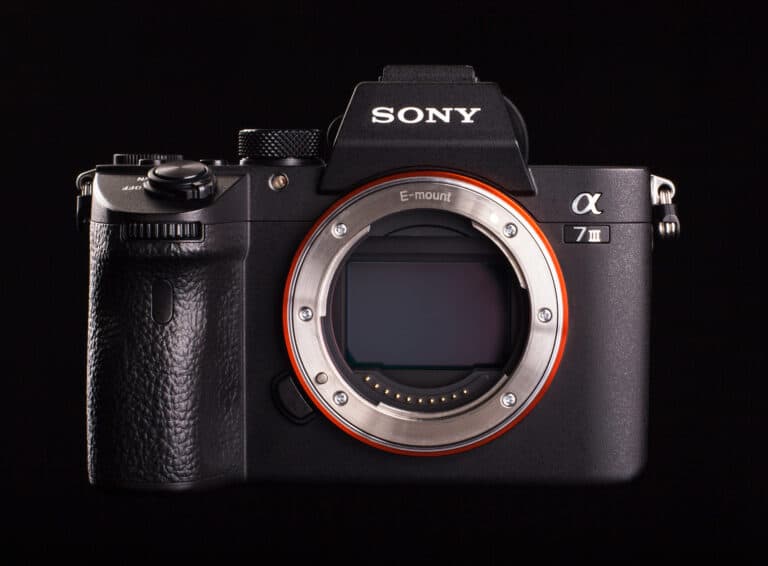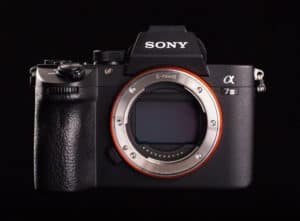 As one of the best cameras for bloggers, the Sony Alpha A7 III is another great mirrorless camera with an interchangeable lens. In fact, it's one of the best on the market. It has an incredible battery life and can last all day.
The Sony Alpha A7 III takes great photos in low-light conditions and can shoot at extremely high ISO. So, you can take stunning pictures anywhere. It takes amazing images with rich detail and can even capture shadows and highlights because of its wide 15 stop dynamic range.
The autofocus for the Alpha A7 III is fast and reliable. This camera also takes amazing clear 4K videos, so it's great for vlogging too. It processes images fast because of the updated BIONZ X processing engine.
This is a great travel blogging camera.
Pros
Incredible battery life
Fast Autofocus
Connects with your smartphone via Wi-Fi + NFC
Great performance in low lighting
Amazing image quality
Cons
Doesn't come with a built-in flash
High price tag
You can only use the touchscreen for focus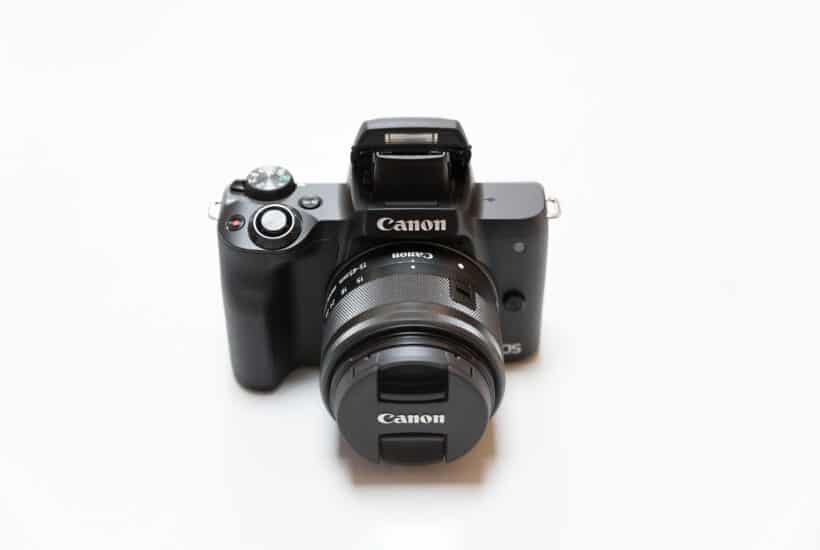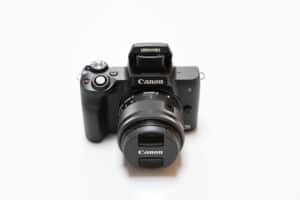 The Canon EOS M50 is a super affordable mirrorless digital camera. It's less expensive than some of the others on this list. This camera comes with a professional external microphone port. The EOS M50 also has a hot shoe for a shotgun microphone.
It can shoot 4K, but as a bonus, it will include a 1.6x crop. The 1080ps HD is very good, and you can still get great coverage with this camera for beginners if you have the right lens set up.
You can easily shoot at angles with the fully articulated touchscreen, and it comes with touch focusing, which allows you to pull the focus while recording. The EOS M50 also includes built-in image stabilization for blur-free, smoother images.
It performs well in low-light conditions despite the fact that it's an entry-level mirrorless camera. This Canon is small and portable, making it great to travel with.
Pros
Microphone jacks and incredible sound quality
Great low-light performance
Lightweight and portable
Shoots high-quality HD videos
Great camera for beginners that provides professional results
Very budget-friendly
Cons
No autofocus if you're shooting in 4K
Shorter battery life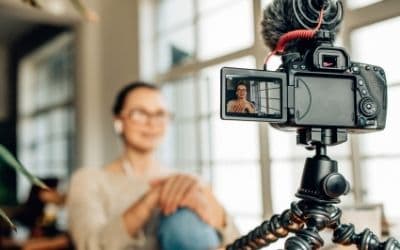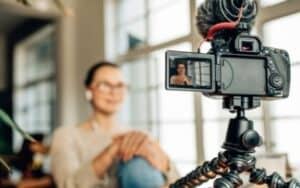 It's no surprise that Canon makes this list with the PowerShot G7 X Mark III. This camera is perfect for hobby bloggers or beginners as it doesn't have many extras, but this also makes it a great bargain.
It's small enough to fit into a backpack or even your purse and takes high-quality photos and video. This PowerShot has 31-point autofocus with a helpful AF-Assist beam and face detection.
You can even shoot in slow motion because the Mark II films in 080p at 24/60 fps. It also shoots in low-light conditions and uses Canon's color science. Canon cameras are well-known for the "Canon" look that makes skin tones look real, and the videos and photos come out looking great with no need to edit.
If you're just starting your YouTube channel, this is the perfect lightweight camera to use as a beginner.
This is the camera for you if you want a simple camera that takes good pictures and videos but doesn't have a lot of bells and whistles.
Pros
Low-light shooting
Lightweight, well-built, and portable
31-point autofocus with face detection
Canon color science
Tilting screen that's touch-sensitive
Cons
Doesn't shoot in 4K, which means you'll need to upgrade eventually
No microphone jack
The Fujifilm X-T30 has the same 26MP sensor that the X-T3 does, and they also share some features. You get Fuji's latest autofocusing system with a tilting touchscreen and several direct controls in a smaller body.
The X-T30 is almost half the price of the T3, making it a much more affordable option. Shoot cinema-quality 4K video with this stylish, compact, and light Fujifilm camera.
The fast 20 fps burst mode uncropped makes this one of the best cameras for fashion bloggers' favorite feature to capture twirling and dress-flicking. This camera also has an incredible AF system with Face + Eye Detection for tracking movement.
The 3" LCD tilting touchscreen makes it a great vlogging camera and produces amazing photos with beautiful colors. If you want a camera with advanced features that will capture beautiful images and high-quality videos, the Fujifilm X-T30 is a great option.
Pros
Compact and portable
Cinema quality 4K videos
Advanced features at an affordable price
Smartphone connection via Bluetooth and Wi-Fi
Burst rate up to 20fps
Cons
Doesn't have built-in image stabilization
The external battery charger isn't included.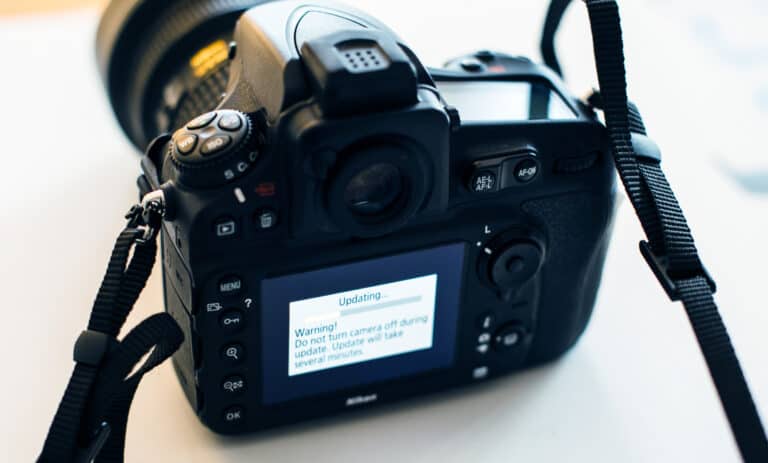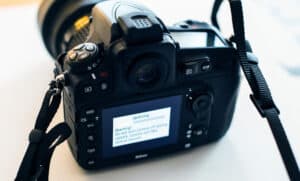 The Nikon Z50 has a high price tag but is totally worth it. This particular mirrorless camera comes with a flip under selfie/vlogger LCD 2 zoom lens, so you always take the perfect selfie. It's lightweight and compact, so you can carry it everywhere you go.
Film high-quality 4K UHD videos. You can tell beautiful stories with HD videos, 1080p slow motion, filters, time-lapse, and more. Easily transfer videos and photos to your phone with your camera via the built-in Wi-Fi, Bluetooth, and Nikon SnapBridge app.
Nikon delivered the first interchangeable DX-format camera ever with the Nikon Z50. It has the widest lens mount, so it captures more light which means you get the best contrast, sharpness, image quality, and low-light performance.
This is one of the best cameras for bloggers and bloggers with many great features that is light enough to carry anywhere.
Pros
Excellent video and image quality
An 11 fps max burst rate
Tilting flip under LCD touchscreen for selfies
Wi-Fi and Bluetooth smartphone connection
Lightweight and portable
Cons
Half the battery life of the Sony Alpha A7 III
Doesn't have built-in image stabilization
How to be Confident on Camera
Having a great camera is one part of the equation for success, the other part is learning how to be confident on camera.
I was afraid and anxious to be on camera and took the Confidence on Camera course to overcome those fears. It's great for entrepreneurs who want to start creating videos to help grow their business.
I also enrolled in this bootcamp, which was fantastic in terms of boosting my confidence to appear on TV and make videos!
Check out Confidence on Camera so you can take your business to the next level.
I definitely recommend you enroll in this Bootcamp and see how much you'll learn in just 5 days!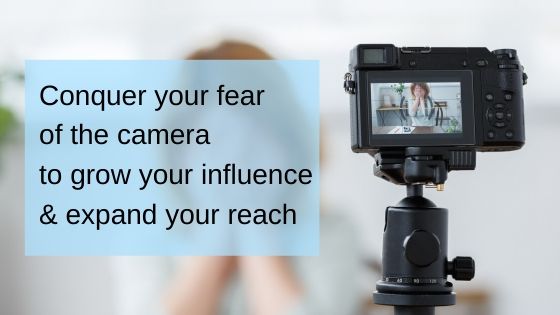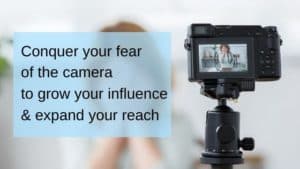 The Best Screen Sharing and Recording Software for Bloggers
Bloggers also need good screen sharing and recording software to teach others and share information. You may also want to record product demonstrations, use video calling, or provide technical support.
Screen sharing tools also make great YouTube videos, so here are a few of my favorite recording tools:
Camtasia
OBS Studio
Loom
Screencastify
You may also want a more robust editing program, and Adobe Lightroom is the best for that. The Adobe Creative Cloud is under $10 a month and well worth the price.
What Camera Accessories and Equipment Do You Need for Blogging?
If you plan on buying one of these great cameras to take pictures and record videos for your blog, you'll want to consider getting some other helpful photography and blogging tools.
Final Thoughts on the Best Cameras for Bloggers
Bloggers are not required to take their own photos in order to be successful. However, there are many benefits to taking your own photos. Your original images will stand out among the sea of stock photos used by most bloggers, and social media algorithms may favor them.
Your blog will also rise above the crowd if you use your own beautiful photos. Certain niches such as food or fashion require unique, high-quality photos.
More importantly, you are legally safe if you use your own photos rather than using someone else's photos and getting into legal trouble like copyright violations. If you'd like to use someone else's photos, audios, or videos then use my Media Release Agreement to protect yourself!
Learn all about that agreement in this blog post.
You may find that people love your photos so much that they frequently get stolen, and as a lawyer, stolen content makes me so mad!
You can legally protect your photos by giving the proper notice on your terms and conditions page on your website. Don't worry; that's not hard when you use my customizable terms and conditions legal template.
Every user that visits your site must agree to those terms before they use it. These terms and conditions make it much easier for you to take legal action against people who steal your content – like those unique photos.
I've created a comprehensive terms and conditions legal template that protects your intellectual property rights as a content creator and blogger. You can also get this template in my popular legal pages bundle along with two other vital pages you need on your website – the privacy policy and disclaimer.
Watch how Kristen, my VIP legal bundle customer, protects her business with my templates:
I hope you found this article helpful in choosing the best camera for your needs as a blogger. A camera is an important blogging tool you can use to promote your website and make it truly unique.
WHAT'S YOUR FAVORITE BLOGGING CAMERA? LET ME KNOW IN THE COMMENTS BELOW.
Related Posts to Best Cameras for Bloggers
Now that you know the best cameras for bloggers, let's talk about blogging legally. Check out this legal tips page, where I've compiled the most helpful videos and blog posts to answer your questions about the legal and business aspects of blogging.
Here are some more blog posts to help you grow your blog and protect your online business legally: