Do you own a business? If you do, do you have a partner with you, or looking to add one?
People work together all the time to start and manage businesses for many reasons. Two or more business partners bring more resources to the table than a single entrepreneur, and business duties can be divided rather than handled by one person.
But unfortunately, the more people involved, the more complicated it becomes, and the likelihood of something going wrong increases.
And in a perfect world, all business relationships should flow smoothly without any problems, but this isn't a perfect world. A bad business relationship can lead to serious legal issues, as well as ruining your business or reducing your customers' trust in you.
That's why it's important to have a partnership agreement.
In this article, I'll explain what a partnership agreement is and what every business partnership agreement requires.
In addition, I'll show you how to write your own using my simple legal template, eliminating the need to hire an expensive attorney.
As a seven-figure blogger and business lawyer, my main goal is to help both new and experienced entrepreneurs legally protect their businesses and avoid scary legal issues.
I've helped 30,000+ entrepreneurs protect their businesses with my legal templates and business coaching.
Before I discuss the partnership agreement legal template, let's answer your basic questions.
What is a Partnership Agreement?
A partnership agreement is a legal contract that outlines the structure and operation of a business run by two or more people (partners). It also establishes the terms and conditions and defines the relationship between the partners.
While each partnership is unique, every agreement includes the same elements, which I'll discuss in more detail below.
You should prepare a business partnership agreement and have all parties sign it BEFORE you launch your business.
Why is a Partnership Agreement Important?
Partnership agreements address every issue that could lead to a disagreement, confusion, or change. They establish expectations for each partner and save you from having to wait for a court date to appear before a judge.
Going to court can be both time-consuming and costly. Typically, the outcome is detrimental to your company.
Here's why it's so important to have a partnership agreement in place as soon as you start working with someone else in business:
It helps you deal with unexpected changes in life
You can resolve issues between partners amicably
It helps you avoid tax issues
You can override state laws where the language doesn't fit your partnership
It prevents liability and legal issues
It clearly defines the responsibilities and roles of each partner
You can settle disputes fast
It establishes when new partners can join the business

Benefits of a Partnership Agreement
If you do not have a partnership agreement in place that spells out your responsibilities and rights, state laws will govern your business partnership. Because every business relationship is unique, the state's one-size-fits-all statutes may not be appropriate for your partnership.
Many state laws, for example, assume that each partner invested the same amount of resources and time, which we know is not always the case. Profits and losses will be distributed equally, which in many cases is extremely unfair, especially when one partner didn't contribute the same amount to the business.
Types of Business Partnerships
There are four types of partnerships:
Limited liability partnerships (LLP)
Limited partnerships (LP)
General partnerships. The features and structure of each partnership are slightly different, so you'll need to specify the type in your contract.
Limited liability limited partnerships (LLLP)
In general partnerships, all partners are liable for the obligations and debts of the company. Limited partnerships mean that the partners are only liable up to the amount of their investment in the business.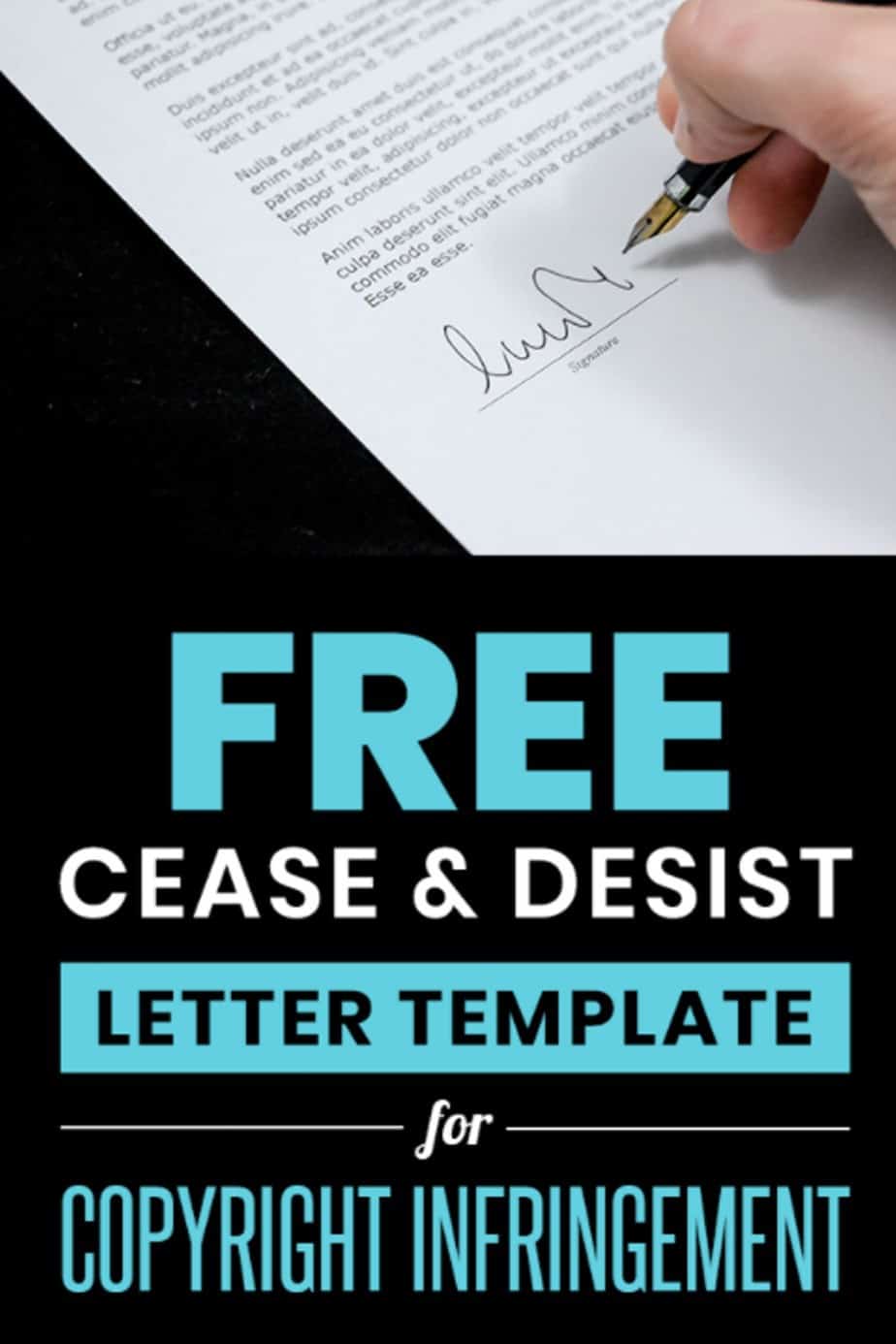 Watch this video below to find out the 13 costly legal mistakes I see entrepreneurs making all the time and how to avoid them! (and please subscribe to my YouTube channel for more legal and business tips)
What is the Difference Between an LLC and LLP?
Limited liability companies (LLCs) and limited liability partnerships (LLPs) are hybrids that combine aspects of corporations and partnerships.
Sometimes people confuse limited liability companies with limited liability partnerships.
A limited liability partnership (LLP) is a general partnership formed by two or more owners (called partners). Both LLCs and LLPs can limit the liability of each partner or member involved in the business.
However, there is one significant distinction between an LLP and an LLC. An LLP must have a managing partner who is personally liable for the partnership's actions.
One partner will not be held liable for the actions of the other. This means that each individual is protected from the other partner's wrongdoing. Only the partner's direct financial investment is subject to liability.
But in an LLC,  members aren't personally liable for their company's liabilities and debts.
If you're interested in an LLC operating agreement, I have an easy-to-customize template for that too! Read this article where I was interviewed about starting an LLC as a blogger.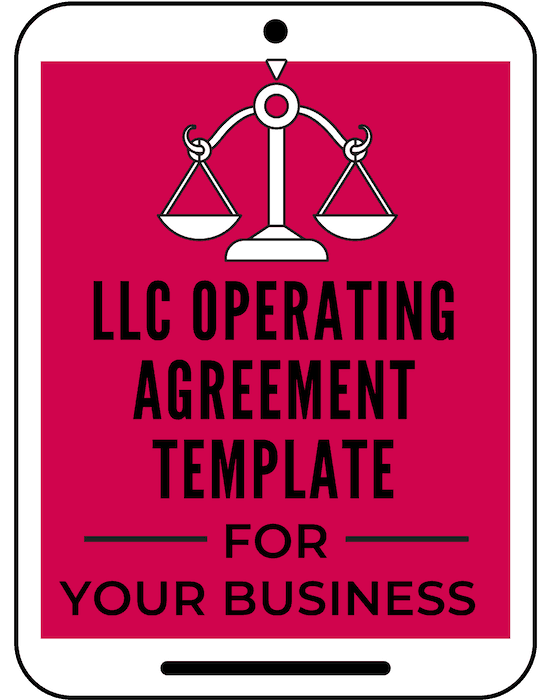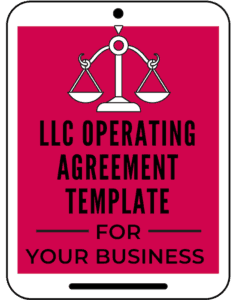 Who Needs a Partnership Agreement?
Anytime you start a partnership business with other people, you need a partnership agreement.
Even if you start a business with your best friend, things can go wrong. You could end up in court or owing all of the company's debts. Basically, failing to have a legal contract in place when starting a business with others can be disastrous.
Legal mistakes ruined my father's business when he was sued by a contractor that worked for him. So, I am well aware of the effects that legal issues can have on a family and a business.
If you want to ensure you and your business are protected, check out this article on 16 legal templates entrepreneurs need.
What Should be in a Business Partnership Agreement?
While there are a few different types of partnerships, there are common elements that every business partnership agreement needs.
1.   Type of Partnership
As I mentioned before, there are several different types of partnership agreements, so this is where you define the type you are creating.
2.   Business Address and Name
This section is where you add the basic information of partners such as their name and address and the name of the business.
You'll also want to include the name of the partnership, which could be the business name, the partners' names, or some other established name.
The name is significant because it specifically identifies the business name and partnership and eliminates any confusion if all partners have multiple businesses or partnerships.
3.   Start Date and Purpose of the Partnership
Here you want to establish the starting date for the partnership and explain the general purpose. This description is just a brief overview of the company's primary service or product.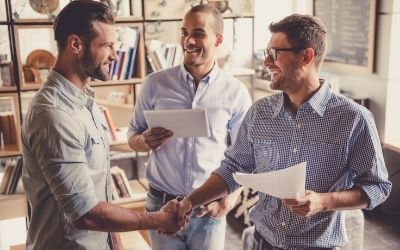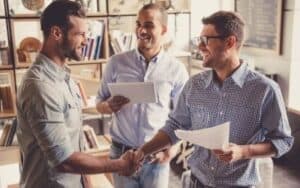 4.   Partner Contributions and Information
In this section, you'll include the name and address of each partner in the agreement. You'll also record each partner's capital contributions and the nature of them; money, labor, property, etc. Make sure you also include the value of each contribution.
5.   Division of Profit and Loss
The partnership agreement should define exactly how and when the profits are allocated to each partner. In general partnerships, each partner shares unlimited personal liability for business obligations and debt.
This means that anyone who has a legal claim can sue one or all of the partners. So, the agreement must address how the losses will be distributed while the business is in operation or if it dissolves.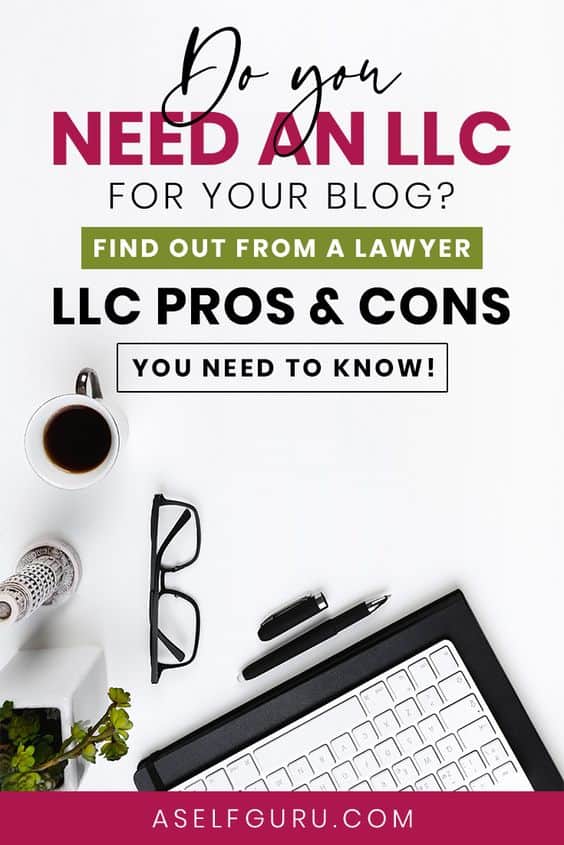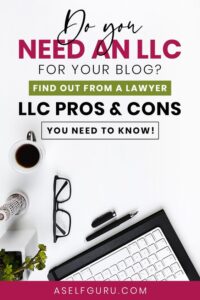 6.   Length of Partnership
Many businesses operate continuously, but some may be designed to end after a specific amount of time or once you reach a milestone. Include this information
even if the partnership runs for an unspecified time.
7.   Partner Authority and Decision Making
The partner authority or binding power is defined in the partnership agreement too. Each partner generally has the authority to make decisions, but if there are any special circumstances where one partner has less authority than another, it should be outlined here.
Also, define the amount of ownership in the business each owner has. The percentage of ownership correlates with how much each partner contributed to the business. And that doesn't always mean that the person who invested the most money gets the largest portion of ownership.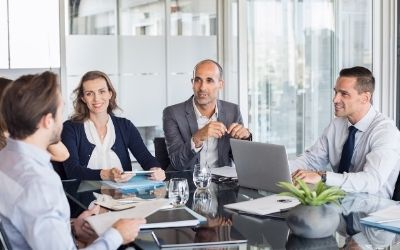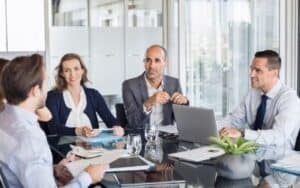 8.   Management of Partnership
Most state laws require corporations to have regular shareholder, and board of director meetings, but partnerships aren't required to do so. But setting up meetings can be helpful to run and manage your partnership.
In terms of a limited partnership, the agreement defines when and what types of things the general partner needs to get approval for from each limited partner.
The limited business partners normally aren't involved in the day-to-day operations of a business. But some states give them the authority to vote on certain issues such as selling assets or bringing on new partners.
9.   Introduction of New Partners into the Agreement
So now we can look at establishing when you can add new partners to the agreement. Businesses change, and people change, so partners may come and go depending on events in their lives.
You may want to bring on a new partner to invest capital in your business if you want to grow and scale. Bringing a new partner on often requires a majority vote amongst all the current partners.
You'll also need to define the new partner's share of loss and profit as well as their entitlement to any distributions.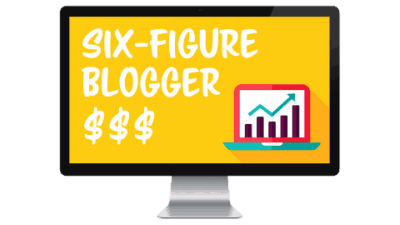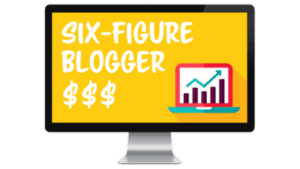 10.                Resolution of Disputes
No partnership is perfect, and there will be disputes. You need to identify what techniques you will use for resolution in your partnership agreement.
Some may require arbitration or mediation, and they may even lead to lawsuits.
If you require arbitration and mediation first to try to resolve the dispute, you can avoid the loss of time and costs of expensive courtroom battles.
But there are many ways to solve problems you and your partners may disagree on, so you can add these alternative methods to the partnership agreement template as well.
11.                Withdrawal or Death
Partner exits and deaths can be tricky, especially if the partner who passed away left his part of the company to an heir. Some partnership agreements include buyout provisions where the remaining partners can buy the interest of the outgoing partner.
Also, outgoing partners are entitled to a refund of any capital they contributed even in death, as then it goes to their estate.
This section is also where you define what will be grounds for dissolving the business. It could be if a specific number of the partners leave, or maybe you just need a majority vote.
There may be other things you and your partners want to add to your partnership agreement, but you should include all of these provisions.
These are just a few of the important legal provisions that should be included in your Partnership agreement, but my template here includes much more to ensure you have a proper legal contract in place to protect your business interests!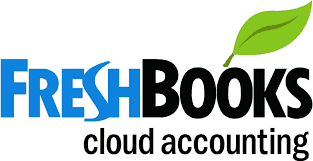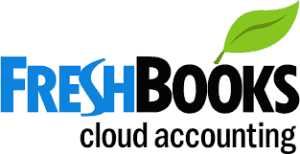 What Could Happen if You Don't Have a Partnership Agreement?
So, many things can go wrong if you don't create a partnership agreement for a multi-partner business. You don't want to leave it to chance, trust me.
I've seen what happens when businesses don't have a valid partnership agreement in place. Here are just some of the things that can go wrong if you don't have this agreement:
Partners can't draw a salary if there is no written partnership agreement.
If you have to leave the company or the partnership dissolves, you may not be able to recoup your investment.
You could end up in a lawsuit and need to pay tens of thousands of dollars in legal and court fees.
Your business may fail through no fault of your own if one of your partners does something dishonest or deceitful like embezzling money from the company.
You may lose your customers' trust or, even worse, lose them completely.
It's quite possible you could lose your reputation, which would be devastating to future business endeavors.
The partnership will be governed by the state legislature, which may not apply well to your business.

How to Use a Partnership Agreement Template (Written by a Business Lawyer)
Hiring a lawyer from a law firm to create your partnership agreement costs is expensive as they charge an hourly fee plus the costs associated with drafting any legal documents and meetings.
Don't worry! I have the solution to your legal worries.
My business partnership agreement template includes everything you need to protect yourself and your business. You get access to it immediately, and all you need to do is download it and plug your business information in. I show you exactly what areas you need to customize and provide instructions on how to do it.
I've taken care of all the legalese, so you don't need to worry about how to write up the agreement. Most of my clients customize my template in just 15 minutes. The template is simple and very easy to follow.
This affordable, done-for-you template is everything you need to write a partnership agreement that protects you and your investment. Many other entrepreneurs have purchased this partnership agreement template because it was drafted by a real lawyer – ME!
Check out 100's of 5-star reviews of all my legal templates on my Facebook page.
Listen to what my customer Kristen had to say about my VIP legal bundle, which includes this Partnership agreement at a discounted price!
Here's what you get when you purchase the partnership agreement template from me:
A detailed Partnership Contract that includes all the legalese you need to protect your business
A comprehensive legal template that's going to protect you from all kinds of legal issues with running your business partnership.
The contract was drafted by an experienced lawyer who has more than 10 years of legal experience (Me) but won't cost you a fortune.
It comes with easy fill-in-the-blanks instructions to customize the template based on your business in 15 minutes or less!
Instant download so you can begin using the legal template right away!
Lifetime access to free updates.
Trusted by over 30,000+ bloggers, course creators, freelancers, my clients, and other business owners just like you!
Check out my VIP Legal Bundle that includes this template and 16 incredible bonuses at a huge discount! You save $1,000 off with that bundle. You can get more information here.
Final Thoughts on Partnership Agreement
Starting a business with others can be very profitable and allows you to divide tasks rather than having one person do it all. A partnership, on the other hand, increases the possibility of problems arising.
However, a partnership agreement template can help you in creating a contract that protects you, your company, and your partners. So, rather than worrying about problems, you can enjoy being a new business owner while knowing that your company is legal and will continue to run smoothly.
Just click here to purchase my customizable business partnership agreement template, and if you haven't joined my awesome Facebook group for entrepreneurs, you can join here.
COMMENT BELOW IF THIS POST HELPED YOU UNDERSTAND HOW TO USE A PARTNERSHIP AGREEMENT. WHAT ARE YOU STRUGGLING WITH RIGHT NOW?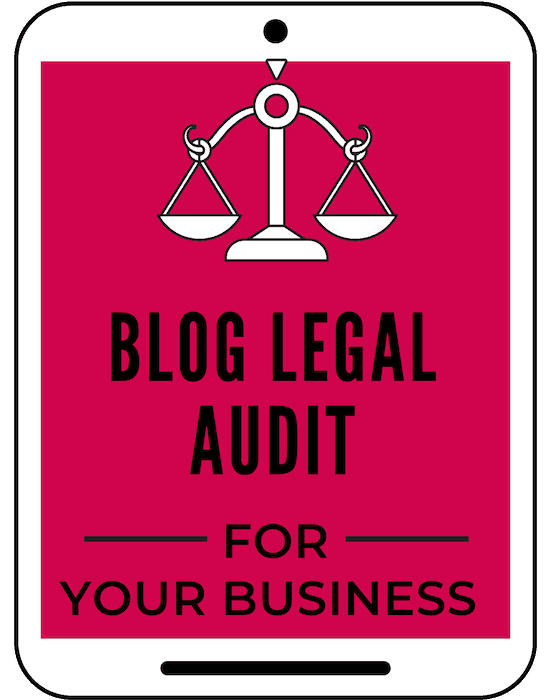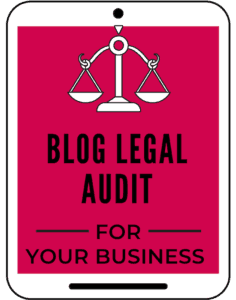 Related Posts to Partnership Agreement
If you're a business owner, you'll want to read this blog post on why smart entrepreneurs like you think free legal templates will only get you into legal trouble.
Check out this legal tips page, where I've compiled the most helpful blog posts and videos to answer all your questions about the business and legal side of blogging.
Here are some more blog posts to help you grow your blog and protect your online business legally: