Do you want to start a blogging business and quit your day job?
Starting a blogging business can completely transform your life. It definitely changed mine!
I started my blog in 7 days while working full-time as a lawyer, but I had no idea it would one day grow into a seven-figure blog and even allow me to quit my day job!
Do you want to know how to start blogging as a business? I've invited Ling from Finsavvypanda to share her story and business tips on how she turned her hobby blog into a six-figure blogging business. Ling also quit her day job to become a full-time blogger!
Let's get started with the interview and her blogging business tips for you.
Interview with Ling of Finsavvy Panda: How to Start a Blogging Business and Make Six-Figures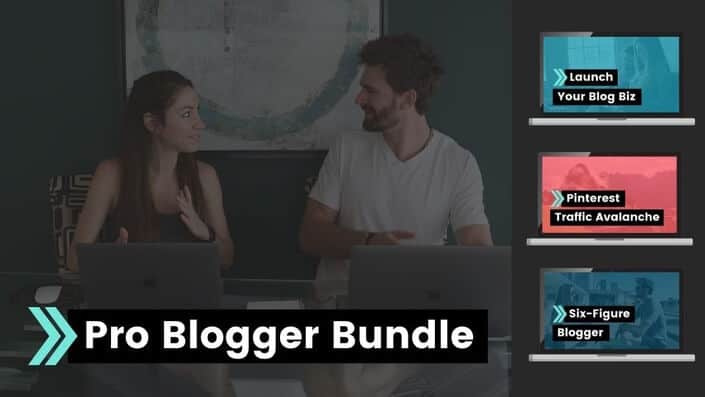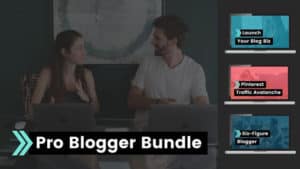 1) Can you tell me about yourself, what you blog about, and what inspired you to start your blog?
Hello!
My name is Ling, and I blog about personal finance, ways to budget, save and make extra money at Finsavvy Panda.
I remember feeling very stressed with life because while growing up, my family lived on a minimum-wage income and we struggled a lot with money problems. We lived paycheck to paycheck and never had any extra money left to save, travel, dine out, or enjoy life a little.
As a result, my parents encouraged me to do well in school so I could get into a good university and get a "good" paying job upon graduation.
Despite graduating from university and getting a job, our life didn't improve much. I couldn't help out with my parents' finances as much as I wanted to because I had a high amount of student loans and I was trying to save money on the side for emergencies and our future.
To make things worse, my parents suddenly lost their jobs. This is when I felt more financial stress and realized that I had to find ways to increase my income outside of my 9-5 life. Plus, I knew that staying at my job wouldn't solve my problem because I really disliked all of them, and I did not want to be stuck there for the rest of my life.
That's when I was looking for side hustles and/or business ideas so I could earn extra money on top of my 9-5 job. 
So, I discovered the world of blogging and the possibility of using Pinterest to make money online with your blog. I immediately started my blog as a hobby to try it out due to the fact that it was inexpensive. To my surprise, I was able to earn a full-time income within my first year of blogging. 
Because I really couldn't stand any of my previous jobs, I worked even harder to save as much emergency cash as I could as a backup and took the chance to quit my job so I could go all in. 
Honestly, starting a blog and leaving my job was the best decision I ever made!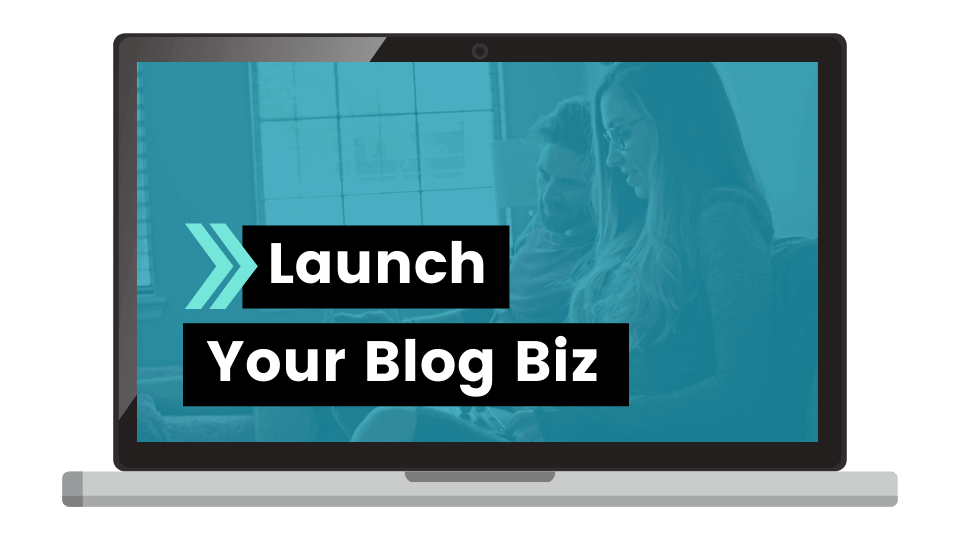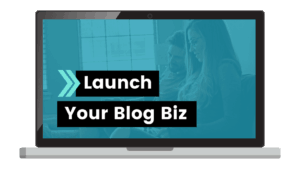 2) What do you love the most about blogging and what frustrates you?
There are SO many things I love about blogging.
I love the flexible hours and I'm not tied to a working schedule. If I wanted to book a doctor's appointment or go for a stroll at a park, I don't have to ask my boss in advance.
I really enjoy interacting with my readers and helping them with their current struggle or problems. It feels like I'm having a casual conversation with my friends.
I also really get excited and enthusiastic about learning so many different things about the online world. 
It fascinates me that there's this whole new world out there that I haven't discovered yet, and I always look forward to learning new things. Whether it's understanding how to use a new blogging tool or finding new ways to earn and diversify your income with your blog, there's always something interesting to learn.
The one thing that frustrates me most is the unpredictable income. 
So far, my blog has been earning a consistent and healthy income, but you just never know exactly how much you'll earn for the next month. For example, there could be algorithm updates on Google or Pinterest, seasonal changes, or a pause on an affiliate program. 
Once you start a business like blogging, you'll notice that your earnings won't be predictable like a stable 9-5 job. But to manage this challenge, I diversify my earnings with these various blog monetization methods. 
In addition to that, my husband and I created various blogs to diversify our income.
Nevertheless, the benefits of blogging outweigh the challenges. You just need to find ways to reduce your business risks.
3) How long did it take you to make a full-time income with your blog and how did you make that happen?
I mentioned earlier that it took me 1 year to turn my side hustle into a full-time income.
Many people ask me this question and I really think it was my curiosity about blogging that made it happen. I was beyond excited and the fact that I was really passionate about learning how blogs really make money behind the scenes got me to earning beyond what I could've imagined.
And, look at you, Amira! It's amazing how you're earning over $60,000 per month blogging and now over $78,000 per month!
Because of the positive and inspiring stories like yours, I really wanted this blogging thing to work, so I also invested in myself and studied blogging like I was studying for an exam. The most important part was actually implementing what I learned on top of testing new things that weren't taught in the courses to see what worked and what didn't.
I strongly believe that people will get a head start and see faster results when they invest in their blog and spend their time on it.
I also want to point out that I was very focused on one thing at a time. I didn't dive off into too many areas or get distracted by a different course or social media platform. Despite hearing so many contradictions, and fear-based news about a certain traffic source, I ignored what people were saying and continued to stay focused at what I was doing. 
Once I learned one thing and was able to put that to action, I then moved onto learning something new.
If beginners want to learn how to start a successful blog or online business, and they're looking for tools and resources to get started, then I highly recommend checking out the best blogging courses that will help them accelerate and grow.
It will teach people how to start blogging as a business and approach things the right way!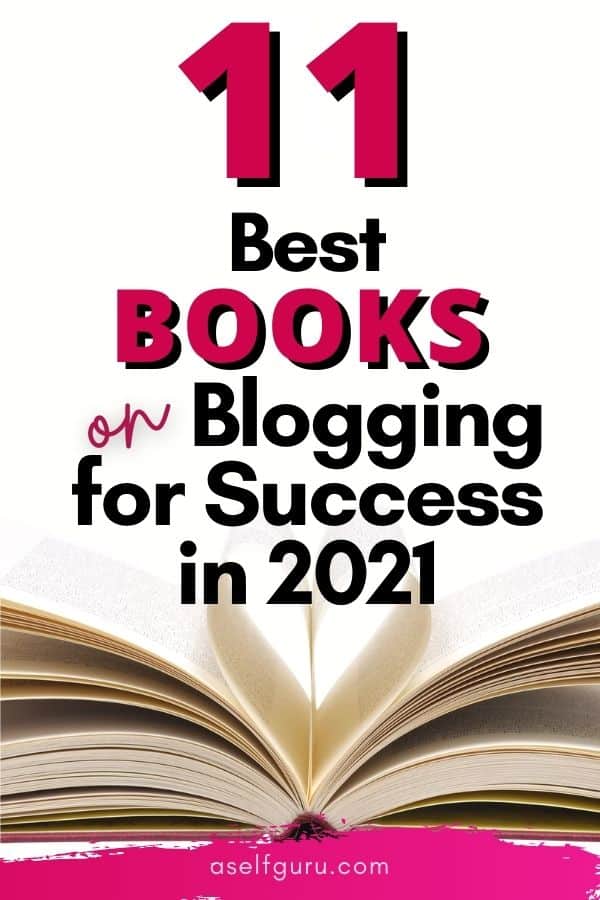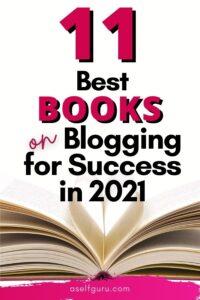 Related Video on How to Start a Blogging Business:
Watch this video to learn the 10 most important things to do BEFORE you start a blogging business (and subscribe to my YouTube channel)
4) I read that you started your blog as a hobby and decided to treat it like a business. What changed your mindset and what did you do differently once you started to treat blogging like a business?
Yes, at first I treated my blog as a hobby because I didn't know what to expect. I just wanted to see if I could really make money by starting a blog.
While it was earning an income, even past $10,000 per month, I still didn't treat it like a business 100%. Due to fear and the unknowns, I was stuck in the mindset of treating my blog as a "money-making hobby."
In the last few years, my husband watched me grow my blog as a one-girl show. From that, he realized and saw the potential of building multiple blogs and websites. 
So, he made the decision to quit his job at the beginning of last year and encouraged me to change my mindset from hobby blog to business blog. He gave me a confidence boost and told me to take this more seriously and treat it like a business.
That meant creating processes, building a system for us to scale, and hiring a VA to do the administrative tasks, so it can free up time to work on other projects.
On top of that, I really want to emphasize this next point to readers who are starting a blog as a business. 
I highly recommend investing in these legal bundles here to prevent lawsuits. This is a mistake I see many beginner bloggers make because they are not aware of the legal aspects of blogging. 
These legal templates are very quick and easy to apply to blogs. Plus, they are inexpensive compared to hiring an actual lawyer. It has given me a lot of reassurance and peace of mind, so I recommend purchasing the legal templates to protect your blogging business!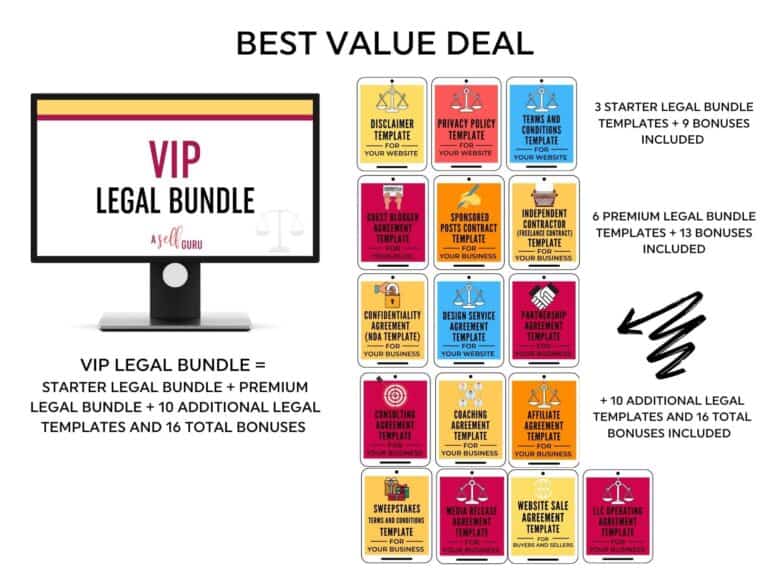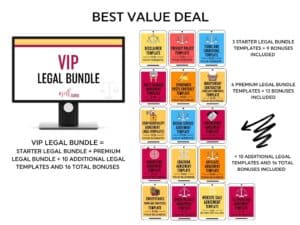 5) So happy to see you using my legal templates! How did you hear about my legal bundle and why did you decide to go with mine?
I came across an article about how to blog legally. I was reading and learning about this topic and started thinking more and more about it.
As I was reading and looking into it, I learned that a lot of established bloggers who were treating their blog as a business were using your Legal Bundles. Because I was already familiar with your name and the fact that you are a lawyer by profession, I knew I could trust you!
On top of that, your amazing feedback in these 100+ testimonials here gave me an extra reassurance to invest in your Legal Bundles! It was a no-brainer for me to immediately buy them from you!
6) What is one mistake or something you regret as a blogger from a business perspective? What did you do to fix it?
One of the mistakes I made is what I mentioned above. I regret not changing my mindset from operating a money-making "hobby" to a blogging business. Because of that initial mindset, I did not look into methods to increase the efficiency of my blog.
One example is I should've created a process for the Pinterest side of things. Feeling overwhelmed with the manual work on Pinterest, I eventually spent the time implementing a system for myself. In addition, I created these eye-catching Pinterest pin templates here so anyone can make their pins quickly and painlessly. 
With these templates, I can make 150 pins in 30 minutes.
Today, my VA makes them and schedules it out for me using Tailwind.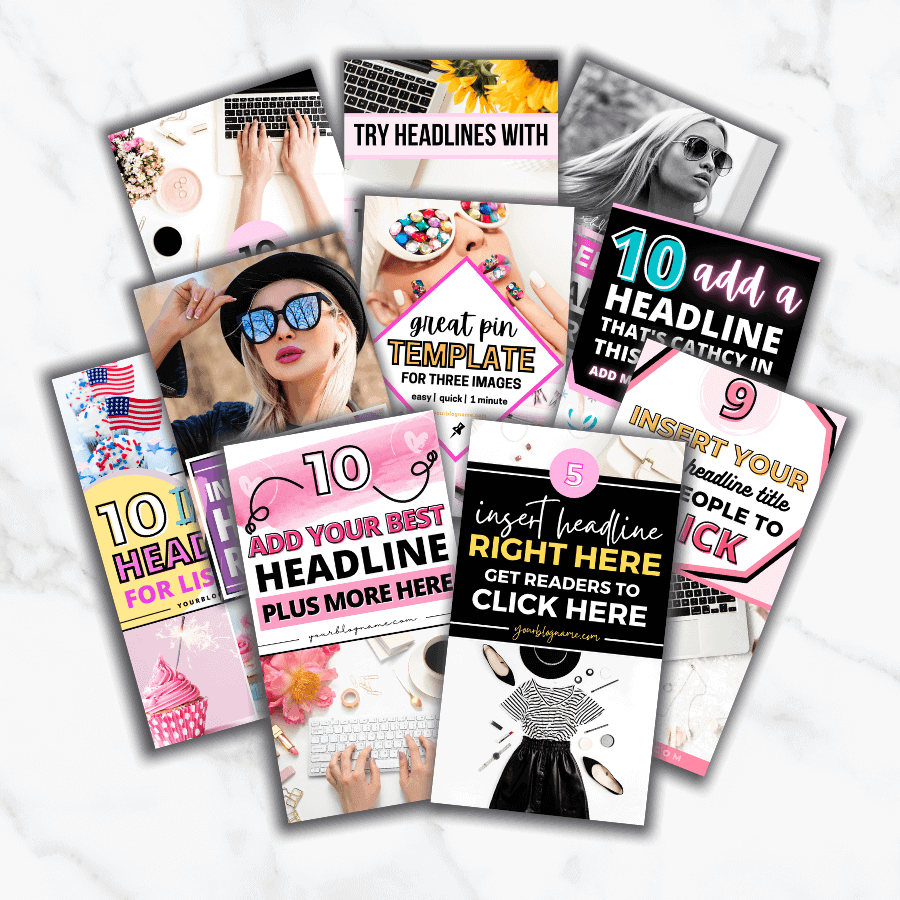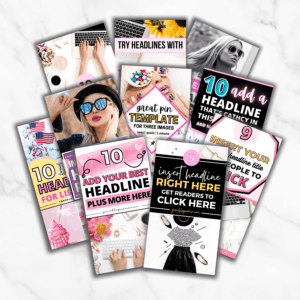 7) What are the common mistakes you see new bloggers make with their blogs? How can they fix them?
I see a lot of new bloggers who want to make money quickly and neglect to learn the fundamentals and foundations first. When you try to warn them, they don't even want to hear about it!
They get too focused on making money as quickly as possible that they don't put the effort into creating good content first. This is a common and honest mistake I often see. I believe a lot of people go through this stage without realizing their subconscious thoughts because after all, it is human nature to want things to happen instantly.
To fix the problem, new bloggers really need to reprogram their brains and change their mindset in treating their blog as a long-term asset; not just something that will make a quick buck and expect that to last.
That also means to be prepared to put in the work and effort, and expect to make mistakes along the way, to actually learn and see lasting results.
Avoid these serious 18 blogging mistakes with your business.
8) What are your favorite ways to make money with your blogging business? Are there other avenues you are looking to explore?
If you asked me this a couple of years ago, I would have said affiliate marketing is my favorite way to make money because 70-80% of my income came from using this method!
I don't want to rely only on one type of monetization method. Plus, it can be a hassle with affiliate marketing because some of your affiliates can suddenly cut their program and/or change their terms without even notifying you regardless of how well you're performing. 
You'd think that all of them would give you a commission increase (instead of cutting or removing it), for sending them a high volume of sales but this may not always be true. It happened to one of my sites before and I learned it the hard way.
So, today, I don't have a favorite way to make money because I believe in diversifying your income stream whether it's through building multiple blogs and scaling them, implementing affiliate marketing, email marketing, display ads, sponsored posts, or creating products.
And yes, I am interested in learning other avenues. 
Because I naturally love creating things on Canva, I will be looking into learning how to sell printables on Shopify. That is just a really long-term view. But in the meantime, I will continue to focus on building different blogs using various monetization methods.
Having said that, my favorite way to make money with my blogging business is to diversify with different streams of income using various strategies as long as they are manageable.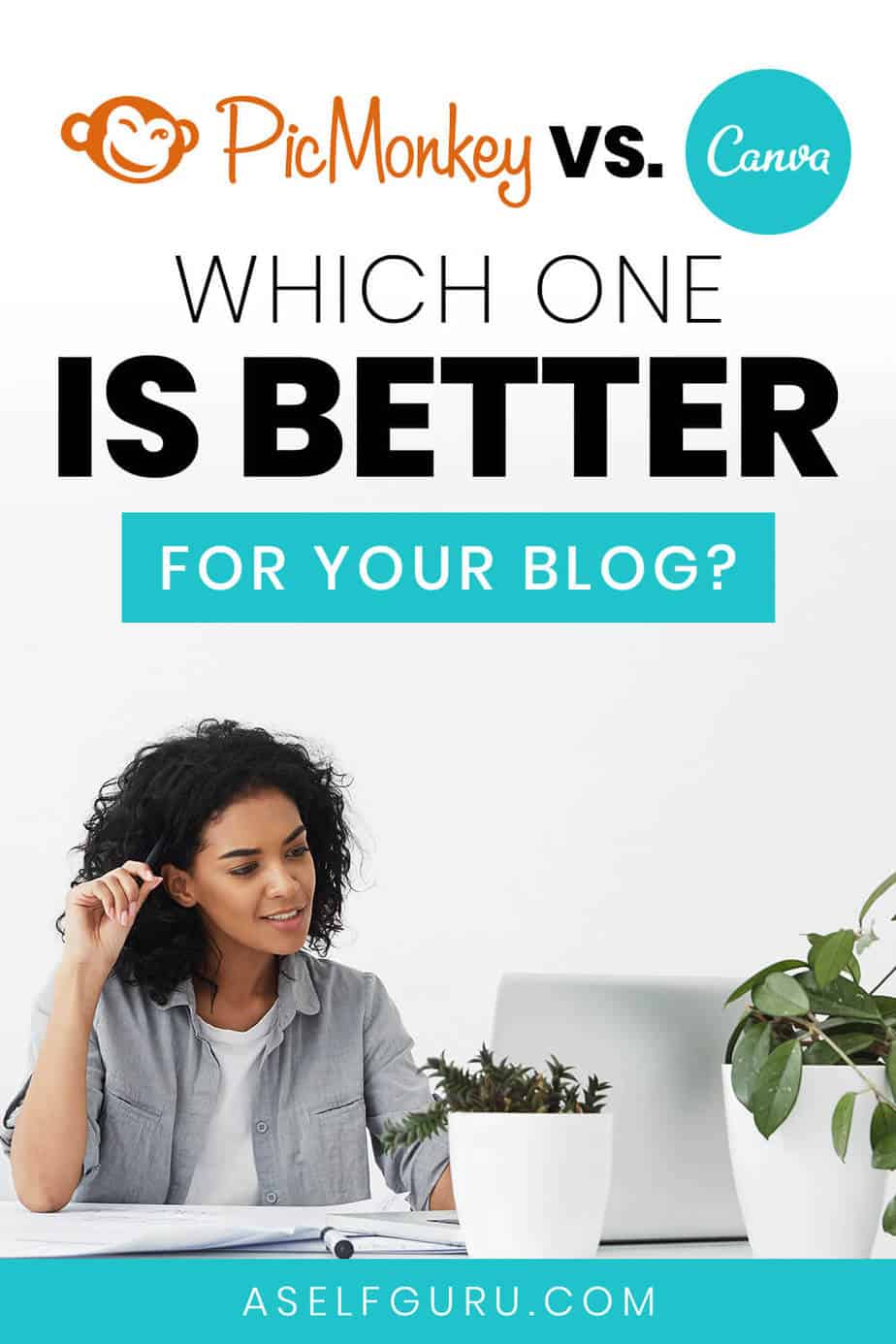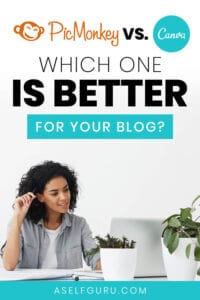 9) What is the one and most important tip you would give beginning bloggers who are looking to start a blog as a business and NOT a hobby?
To start a blogging business and make money, I really believe that you have to spend money in order to make money.
If you know right off the bat that you're going to treat your blog or website as a business, I recommend new bloggers to invest in the necessary education and tools that will help them grow.
Plus, when you actually spend money on your blog, you're more likely to take it seriously and make an effort to put work into it.
Here is a list of recommended blogging tools that will help beginners grow their blogging business!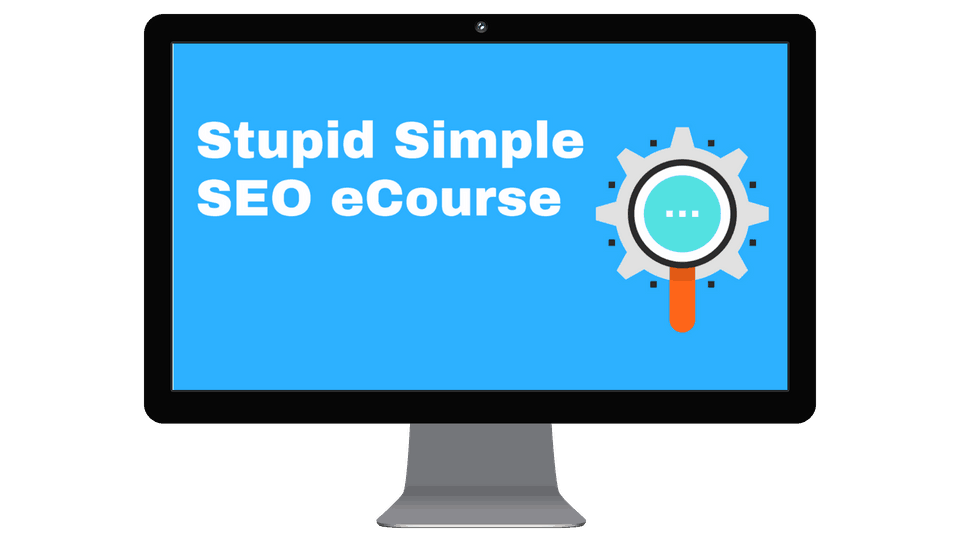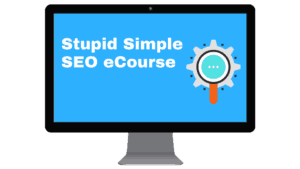 10) Are there any other tips you'd like to share with those who want to learn how to start a blogging business?
When you start your blogging business as a beginner, you shouldn't expect a paid blogging course to cover everything and turn your blog into a money-making machine overnight.
Investing in courses will definitely help you fast track and give you access to exclusive tips that you may not have heard of elsewhere. But being able to go above and beyond what's taught in blogging courses, and thinking outside of the box, will set bloggers apart from those who make it and those who don't.
RELATED ARTICLES ON HOW TO START A BLOGGING BUSINESS
Wow! I completely agree with all of Ling's blogging tips above. She's right about so many things, especially investing in your blogging education. To this day, I buy courses and books to expand my business knowledge and learn new tips and tricks for moving things forward.
So it's a never-ending educational journey! But that's what keeps it interesting for me.
Another important tip for you: Work on increasing your traffic from Pinterest (free organic traffic), and for that, you'll need these beautiful Pinterest templates. These are my favorite! Once you buy them, you'll see why I love them so much.
Here are some more helpful blog posts you should check out for starting and monetizing your blog:
As Ling mentioned above, you'll need 3 legal pages on your website at the bare minimum to comply with the laws and protect your blogging business.
So check out this legal tips page where I've put together helpful blog posts and videos for you on various legal and business topics!
For more blogging, legal, and business tips, make sure to join our FREE Facebook support group here!

About Ling: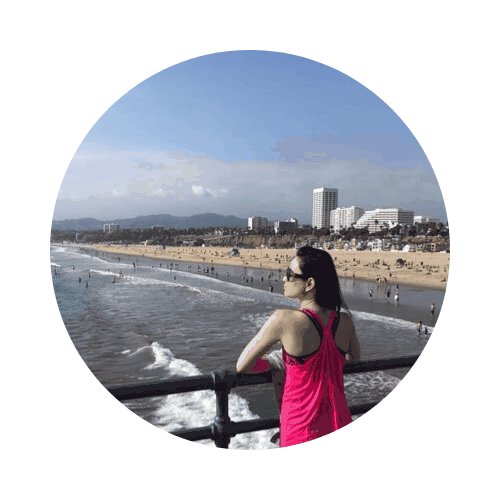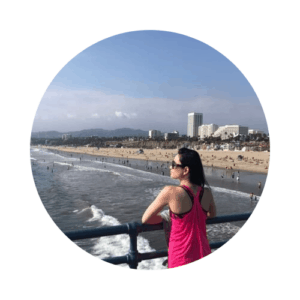 Ling graduated with a business degree and majored in finance. She worked in the financial banking and finance industry for 9 years before leaving her job to become a full-time blogger. Today, she is a personal finance content creator and writes about ways to save and earn extra money at Finsavvy Panda.