As some of you may know, I recently quit my 9 to 5 job as a lawyer to blog full-time!
I shared this exciting news in my Facebook group here.
When I first made $60,000 a month from my blog earlier this year, I knew it was time to start dedicating full-time to my business.
But I couldn't let go of my job still.
It was one of the toughest decisions I had to make for several reasons such as
leaving the security of a six-figure lawyer salary that I loved (yes, I love working as a lawyer)
shifting my mindset from being an employee to an entrepreneur, and
overcoming tons of other mental blocks and self-doubts like whether I had really created a sustainable online business!
Then I made
more than $11,000
from
my legal store
in
ONE DAY
– it's what I was making from
my job in ONE MONTH!!
(screenshot below)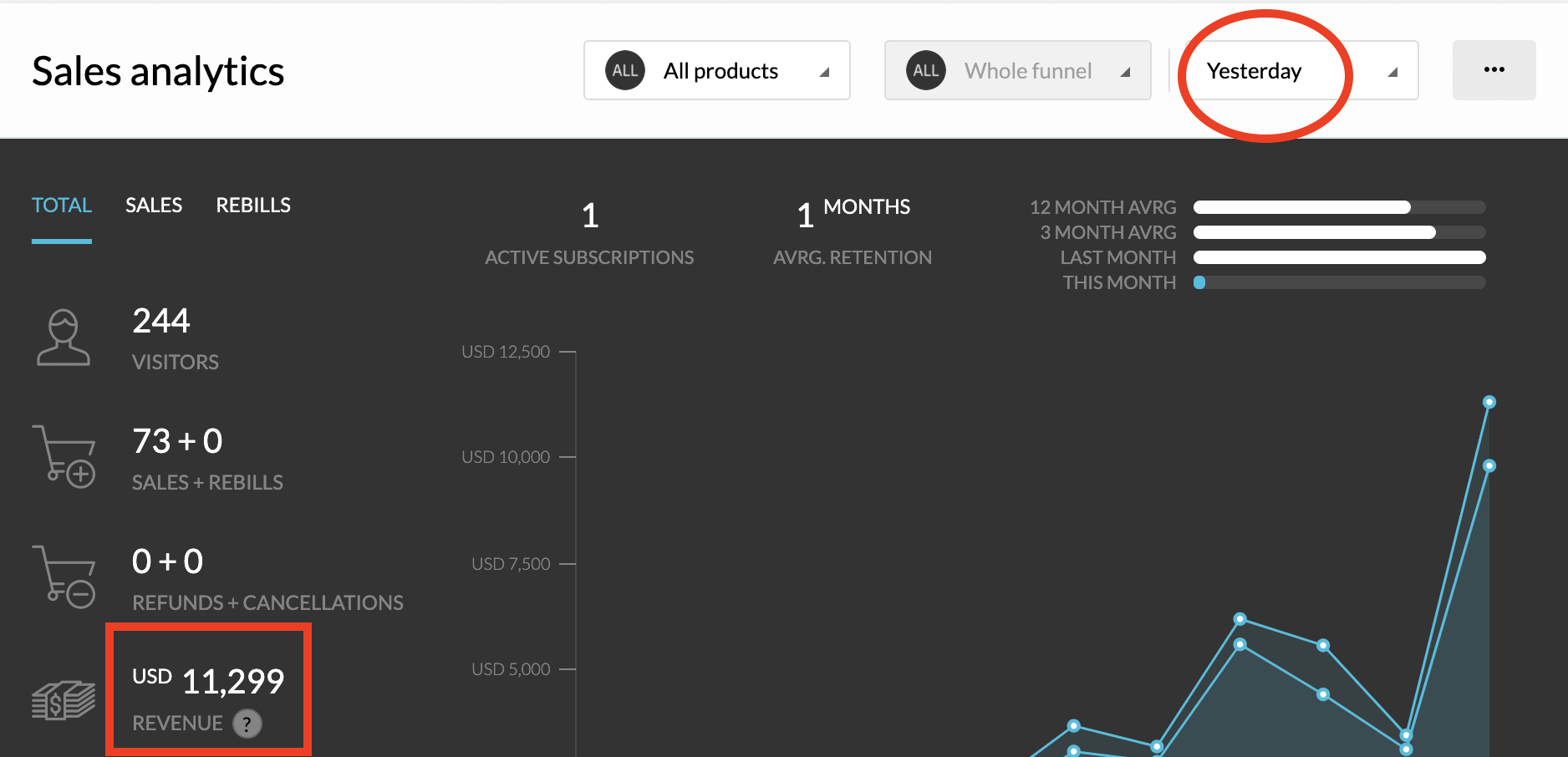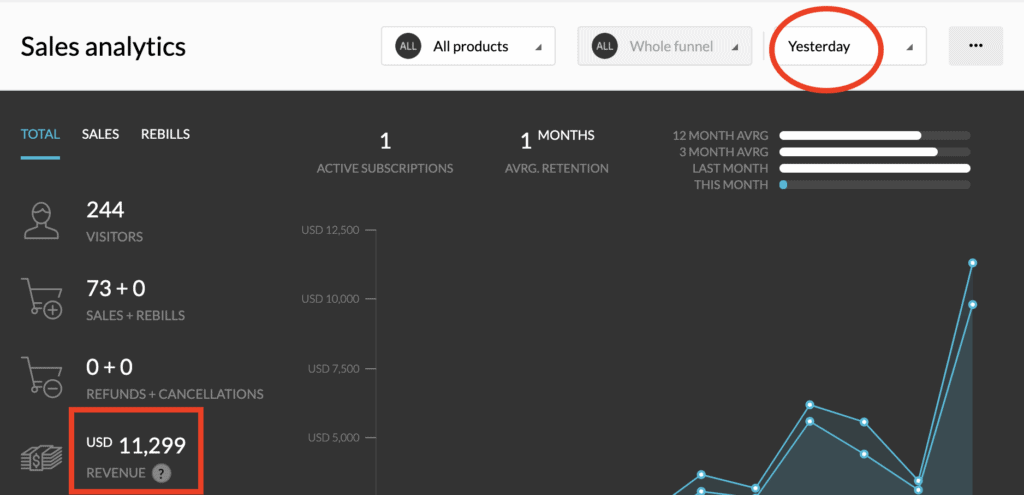 Not only that, but I also made $78,000 last month from my online business!
This felt like a sign to me as if the universe was pushing me to leave the 9-5 and focus 100% on my business.
So that's exactly what I did – put in my two weeks notice, and here I am fully committed to taking my business to seven figures now but more importantly, helping you ensure your businesses are protected legally!
I will always love working as a lawyer but just for myself now.
This guest post below from Rogier couldn't come at a better time! He's going to share  7 things you need to know before quitting your 9 to 5.
I've also added my input in this post based on my own personal experiences of leaving the 9 to 5, so let's get started!
7 Things To Do Before You Can Quit Your 9 to 5
A lot of people get into the online space because they see people on social media talking about how you can quit your 9 to 5 and dive into entrepreneurship head first.
Because of that desire, the moment they start making a full-time income from their business, they immediately want to quit their job.
I did the same thing and 15 months later I was looking for a new job because I didn't take into account the 7 essential things before quitting my job.
I don't want you to make that same mistake so here are 7 things you should have in order before you can quit your 9 to 5 job.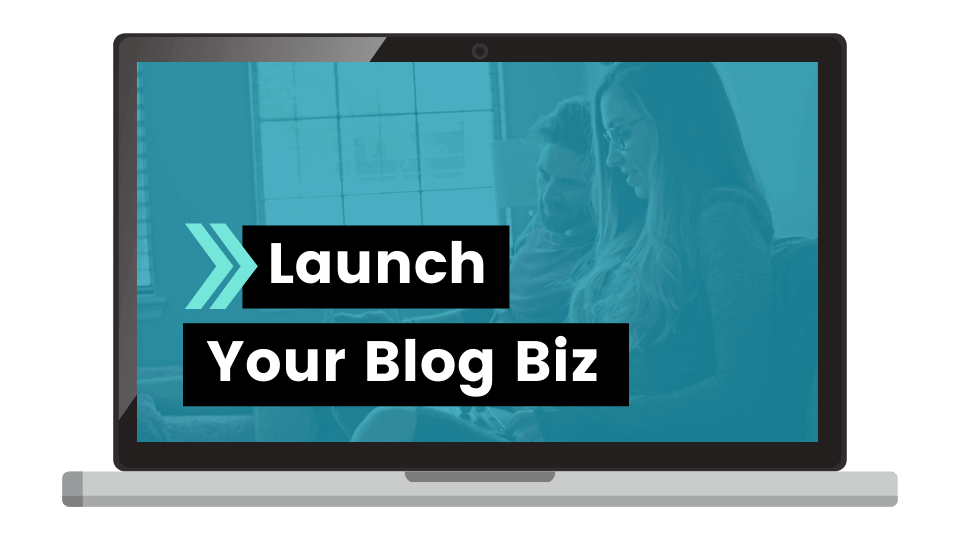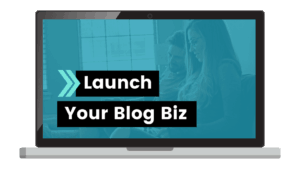 1. You should have adequate knowledge about the legal side of business, taxes, and budget accordingly
The first time I decided to quit my job and work full-time on my online business, I pulled the trigger the moment I had enough money for my rent and food.
I neglected the knowledge needed about the legal side of building a business.
Reality started to set in quickly the moment taxes started to come in based on what I was making.
I went from living relatively comfortably while working on my online business part-time as a hobby to seeing a large portion of my income disappear before my eyes.
I thought the moment I had money everything would just work itself out but now that I think about it, I had a lot less to worry about when I wasn't making a full-time income.
In my country when you have a 9 to 5 job, 90% of taxes are done for you. As a result, I didn't know enough about taxes to run my business.
This is why it's crucial to find out what the tax rates are in your country or region and budget accordingly.
Calculate how much you're probably going to have to pay in taxes and set an amount of money aside for taxes so you don't end up paying more than needed.
[Note from Amira: I couldn't agree more! Taxes need to be taken into account and you also need to ensure that your online business is legal.
Here are some blog posts I've written on various legal topics related to your online business that you should check out before leaving your 9 to 5!]
Related Blog Posts:
Top 7 Tax Tips You Need to Know
16 DIY Legal Templates to Protect Your Business 
2. You should have a Long-term plan for your online business endeavors
Is the business model you're using sustainable in the long term?
This is something you have to ask yourself.
You'll live on this planet for roughly 80 years.
What good is your business if you're only making money for 5 of those 80 years?
This doesn't mean that if you're leveraging a profitable short-term opportunity that you should quit.
Not too long ago, I met someone who sold hoverboards and made more money than he could ever imagine.
The moment the trend stopped, there wasn't any money coming in anymore but luckily he anticipated that.
It was never his goal to stick with hoverboards no matter how much money it'd make.
He started a marketing company in the middle of the hoverboard hype, which he still runs to this day.
He could've easily been broke or back in the "rat race" after the hoverboard trend stopped but he did the right thing by following his long-term goals.
There's nothing wrong with profiting from a short-term business as long as your overall plans are geared towards the long term.
You could use the money from the short-term business to start your next sustainable business.
[Note from Amira: I love this important point Rogier makes! You always have to think LONG TERM and whether your business will survive or not.
I know we can't predict anything but we can surely plan better for our future. Creating a vision board for your business is a great idea to turn your dreams into reality.
Read this post to see how to do that!]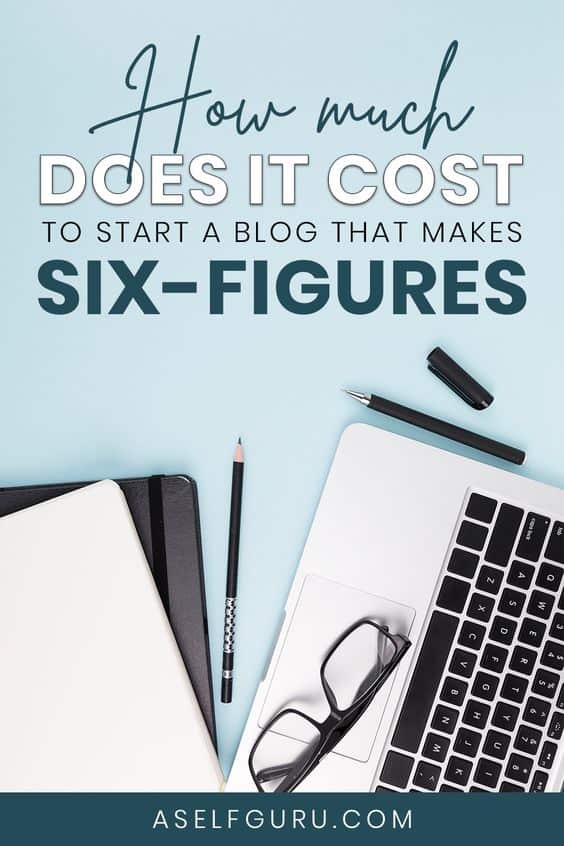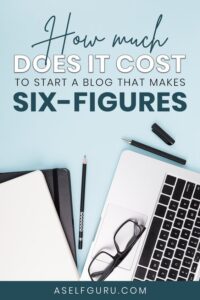 3. You should have a consistent income stream
Before you leave your 9 to 5, you should have a consistent income stream.
This is an obvious tip but for some reason, people still don't follow it.
You don't need to be a rocket scientist to see why this is a good idea from a practical perspective so let's take a different approach and talk about it from a mental perspective.
Not knowing if you'll be able to keep a roof above your head or having enough to eat puts an extra amount of stress on you that you don't need.
It's already stressful enough to run a business no need to make it harder than it already is.
When you're backed into a corner, you're often forced to make short-term decisions but that isn't always the right thing to do.
The mental strain from being forced to make decisions just to keep your head above water can be so exhausting and is a reason why I have seen people quit.
This is why it's important to learn how to get leads consistently for example by creating content that ranks on Google or social media marketing and how to convert those leads.
That's how you create a consistent income stream.
[Note from Amira: Yes, completely agree.
Speaking from my own experience, it took me 2 whole years to quit my 9 to 5 for this reason because even though, I was making a consistent six-figure blogging income, I doubted myself and wasn't sure if I could replicate it each month.
I wanted to be completely sure that I had built a sustainable business that was generating a consistent income stream before ditching my 9 to 5]
Related Blog Posts you should read next:
7 Ways to Blog Consistently With Your Full-Time Job
18 Serious Blogging Mistakes and How to Avoid Them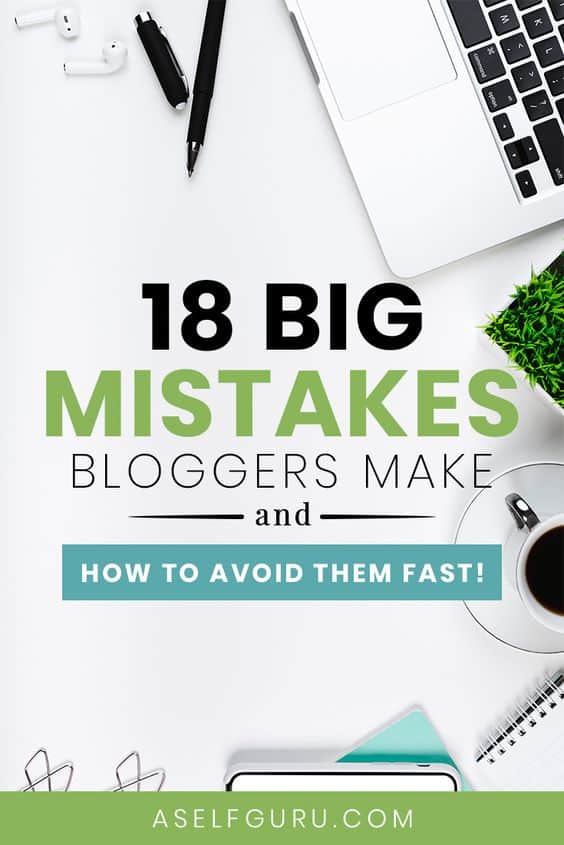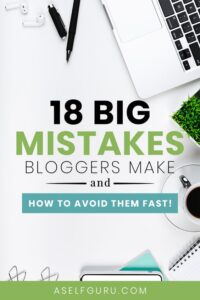 4. You should break even for at least a year
Before you quit your 9 to 5, you have to look at your business expenses and revenue.
The break-even point is commonly known as the point where the costs of the production are equal to the revenue you bring in with those same products.
Sustainable businesses have reached this point and have more money coming in than going out.
But some people rush and quit their job prematurely because of one big payday without figuring out how they are going to manage their expenses.
You wouldn't believe how many "entrepreneurs" are bragging online about their monthly income only to find out after taking a closer look that their expenses, they're barely making any profit.
Sure it feels good to see money coming into your bank account but you're not progressing financially if you aren't breaking even.
The thought of quitting your job shouldn't even be on your mind if you don't break even for at least a year in my opinion.
Why a year?
You can find out a lot about your business within a year.
I remember the exact moment I reached the break-even point. It was a big milestone for me but what I didn't realize was that my products were season dependent.
Between June and August, my sales would dip.
This is why I think you should be able to remain break-even for at least a year so you can find out if your sales are dependent on the season.
In some cases, it is obvious that your sales are going to dip depending on the season.
I can imagine not a lot of people are buying summer clothing in the winter but when you're selling digital products such as courses it might be harder to spot seasonal dips without going through them.
My sales still decrease in the summer but now I'm at the point where I can take that loss without it having severe consequences for my business.
[Note from Amira: I love this tip and completely agree because during the first year of your business, you are still experimenting and seeing how things progress.
Sales are definitely seasonal and some months, I made $60,000 while other months, I made $35,000 so yes, you have to take into account those fluctuations in your revenue and plan accordingly.
Here are some of my blog income reports to show you what I mean!]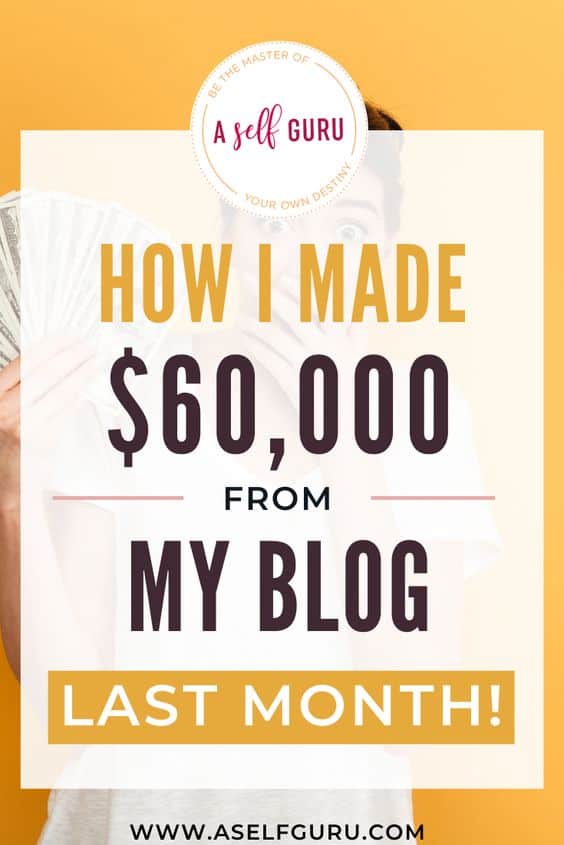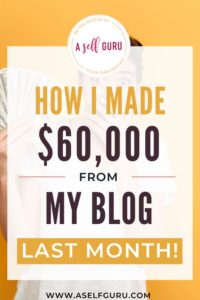 5. You should be able to set aside a budget for expansion
Before you quit your 9 to 5 job, make sure to set aside a budget for expansion.
Being able to scale your business is important.
You don't want to be in a situation where you're barely able to earn a full-time income and your business isn't growing.
This often happens because people start paying themselves too much too early.
The moment all your money goes to personal purchases instead of scaling, you're slowing down the growth of your business.
Surprisingly a lot of entrepreneurs I have met through the years have fallen into this trap and as a result, have a bigger workload than is necessary while earning less money.
Ideally, you should wait to quit your job until you're sure you can make enough monthly to be able to regularly set aside some money that you can invest in the company.
This is more of a personal choice but when I look back at my first go-around of working full-time on my online business I would've rather done that.
It makes it possible to invest in outsourcing and software that makes running your business easier.
[Note from Amira: I completely agree about setting aside a budget to reinvest in your business because if you don't, you won't grow. During my first year of business, I didn't take any money out and instead used some of my profits to reinvest in my business education, courses, tools, and hiring people to further expand my business.  This is very important to scale your business and increase your personal growth]
Here are some Blog / Business Investments You Should Look Into: 
Top 5 Blogging Courses to Make Six-Figures
Top 5 Pinterest Courses to Increase Traffic to Your Site
SEO course to Rank Your Posts on the First Page of Google
SEO Books to Write SEO Friendly Blog Posts
20 Best WordPress Plugins For Your Blog
50 Blogging Tools and Resources that Run my Six-Figure Blog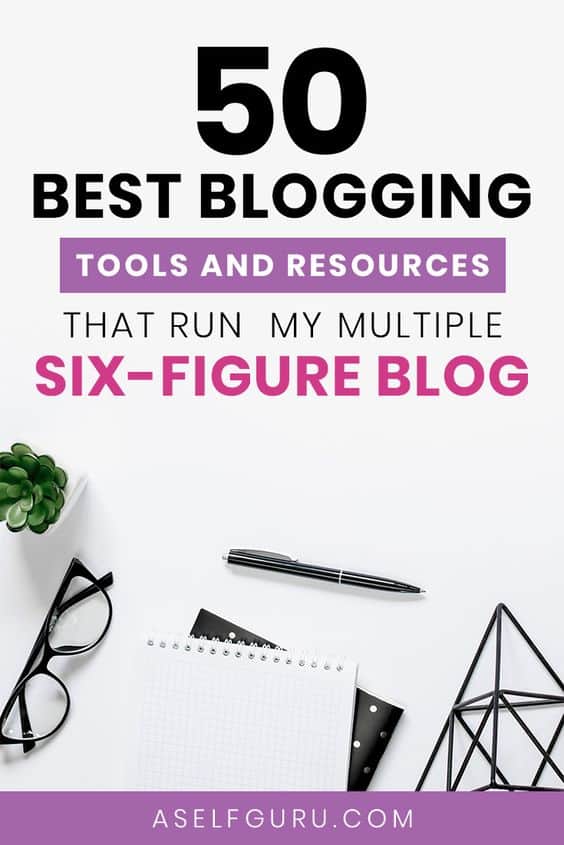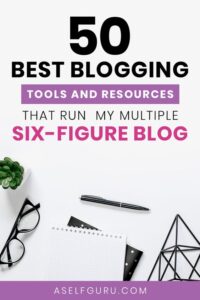 6. You should have emergency savings for at least 6 months
My next tip for quitting your job is to make sure you have an emergency fund in place.
I think the 2020 pandemic proved that you can do everything right as an entrepreneur and still lose your business.
While some online businesses haven't felt the negative effects of Corona, other businesses have definitely suffered the consequences. 
Maybe your #1 supplier stops offering your services, or your business was based around a specific trend that unexpectedly died down, or your main marketing channel doesn't work anymore.
There are a million reasons why a company could cease to exist in a matter of months. Find out how COVID impacted businesses here.
This is why I think it's essential to have emergency savings for at least 6 months just in case something happens.
This buys you enough time to pivot your business without worrying about finances.
[Note from Amira: I think emergency funds are a MUST because this year, we witnessed how businesses can be shut down. That's why before I quit my 9 to 5, I  saved up my ONE whole year of lawyer salary as my emergency fund. That gave me the confidence to quit but also peace of mind]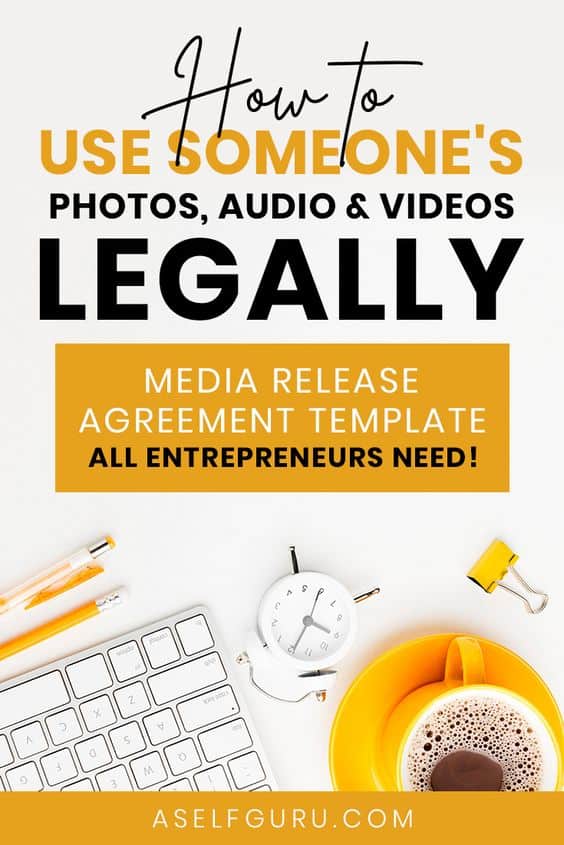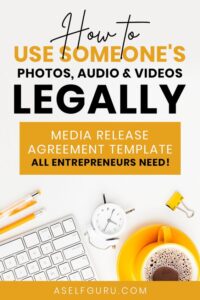 7. You should get yourself out of debt
While debt doesn't necessarily have to be a bad thing, I'd not quit your 9 to 5 while being in debt.
Quitting your 9 to 5 while you still have a lot of debt to pay feels like going 1 step forward and 2 steps backward immediately after.
It can also be very demotivating if aside from being in debt you also have the other six points that I have mentioned not in order.
While I didn't have a lot of debt the first time I started working full-time on my online business, it was still aggravating that every time I wanted to invest in software, there were bills waiting that prevented me from buying it.
[Note from Amira: This is another very important point, Rogier makes! We all have some sort of debt – cars, mortgage, credit card bills, medical bills, student loans, etc and the list can go on and on.
Part of the reason I started a blog as my side hustle while working full-time as a lawyer was to pay off my $150,000 student loan!
This was my gigantic law school student loan that I couldn't wait to pay off because each month, it felt like I had two mortgages (my home and this one).
Thanks to blogging, I was able to pay it off in my first year as you can see here. It felt great to be able to do that and definitely helped with my decision of leaving the 9 to 5!]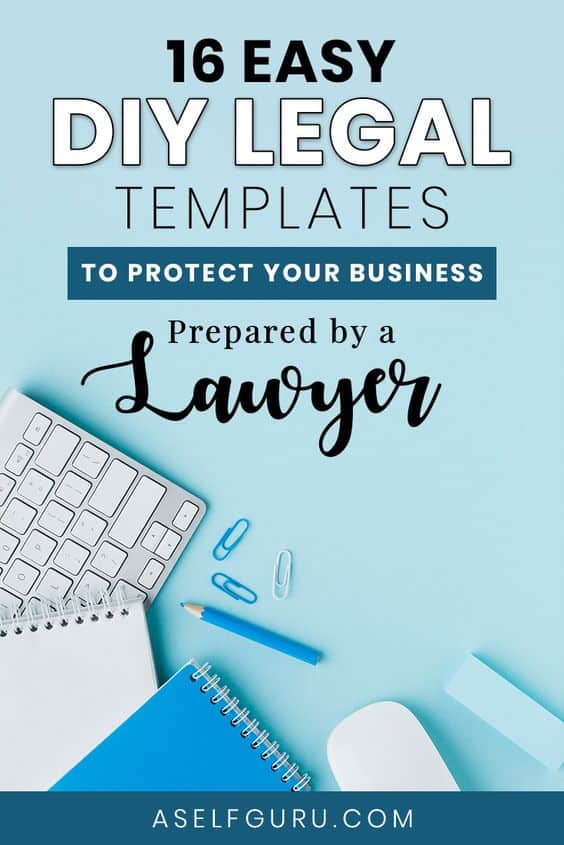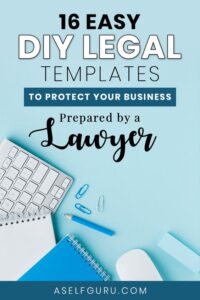 Final Thoughts – 7 Things to Do Before Quitting Your 9 to 5
I know you want to start working full-time on your business as soon as possible but patience is important.
A lot of people expect their problems to just disappear the moment they escape their 9-5 job but in reality, you're exchanging them for another set of challenges.
In the worst-case scenario, instead of exchanging them, you'll just add them to the challenges you already have.
This is why it's important to ask yourself if you have these things in order:
If not, just work on these things first and your time will eventually come.
The goal isn't just to escape your 9 to 5 job but also to be able to sustain your lifestyle once you quit your job! 
Related Articles to How to Quit Your 9 to 5 Job
I hope you enjoyed these 7 important tips BEFORE leaving your 9 to 5 job. Check out these additional blog posts on business and blogging tips to help you make money online:
While you check out these blog posts, don't forget that you'll need 3 legal pages on your website at the bare minimum to comply with the laws and protect yourself.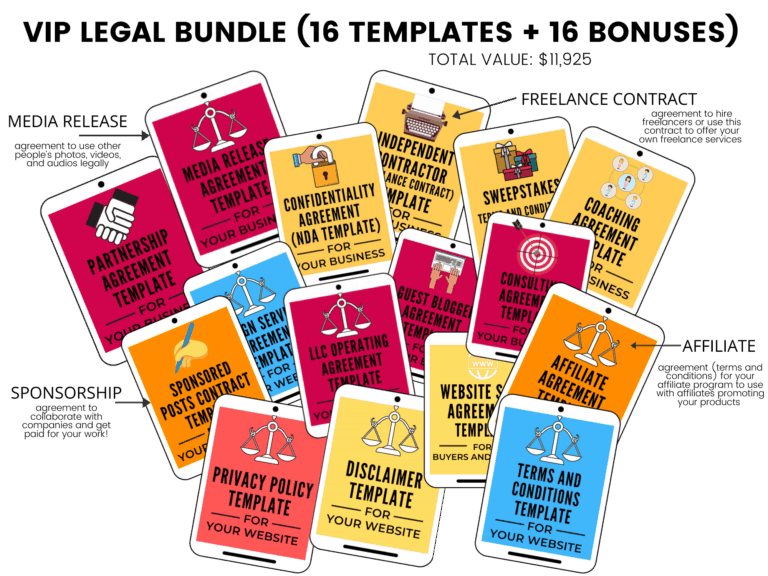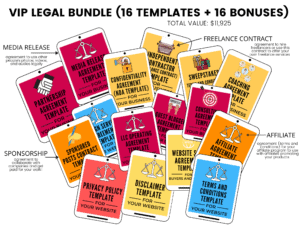 So check out this legal tips page where I've put together helpful blog posts and videos for you on various legal and business topics!
For more blogging, legal, and business tips, make sure to join our FREE Facebook support group here!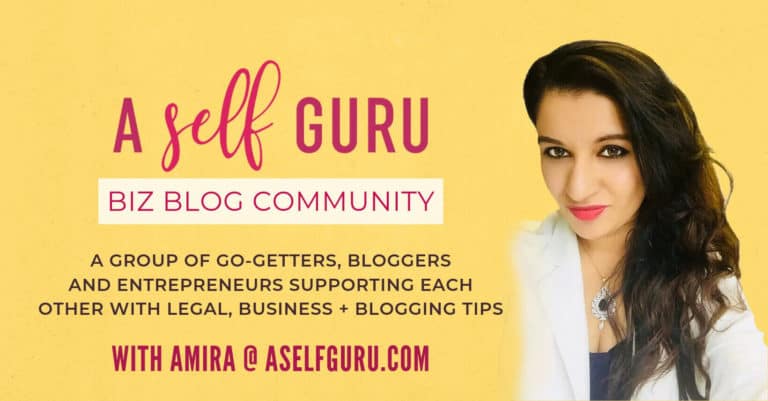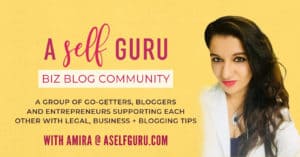 Guest Author: Rogier Giersthove
Rogier is a blogger, podcaster, and YouTuber based in The Netherlands.
After seeing a lot of marketers showing only the highlights of their lives to get more sales, Rogier decided to start Real Digital Success.
On his website, Real Digital Success he gives a realistic look at what it takes to be an online entrepreneur.