Starting a money-making blog is a dream for many people, and it truly is a fantastic feeling once you start making passive income while helping other people.
A common question I get though is, "how much does it cost to start a blog?"
Well, there's no simple answer to that because there are many factors to consider.
Many aspiring bloggers have no idea of the work or money that goes into creating a successful blog.  And since new bloggers often work other jobs, it can be overwhelming. But I'm proof that you can start a blog while working a full-time job in 7 days or less!
I'm going to cover all the blog expenses to consider, so you know exactly what to expect. There's also a certain mindset that makes some bloggers more successful than others.
But first, if you've already started your blog, do you have three important legal pages you need for it? If not, stop what you're doing and read this article about the three ways to protect your blog. These legal pages are the bare minimum you'll need BEFORE you launch your blog.
Then check out my easy-to-customize legal page templates, so you don't have to face a serious lawsuit or fines down the road.
Read and watch 100's of 5-star reviews of my legal templates here on my Facebook page.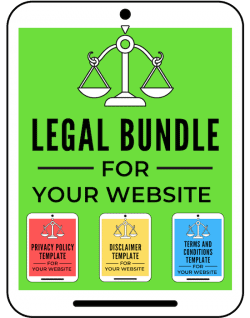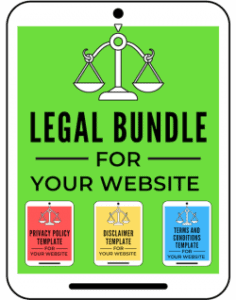 Hobby Blogger vs. Serious, Full-Time Blogger
To answer the question of how much does it cost to start a blog, you need to decide if this is going to be a hobby you do on the side or if you eventually want to make a full-time income from it.
If it's just a hobby, you can get away with spending less than setting your blog up professionally, and with the right tools, you need to start making money eventually. Plenty of new bloggers start off blogging as a hobby and later switch to focus on making it a long-term income source.
So, understand that any decision you make isn't forever. You can always change your blog name, domain name, or theme later; it just may be more difficult to switch from a free platform to WordPress.org later.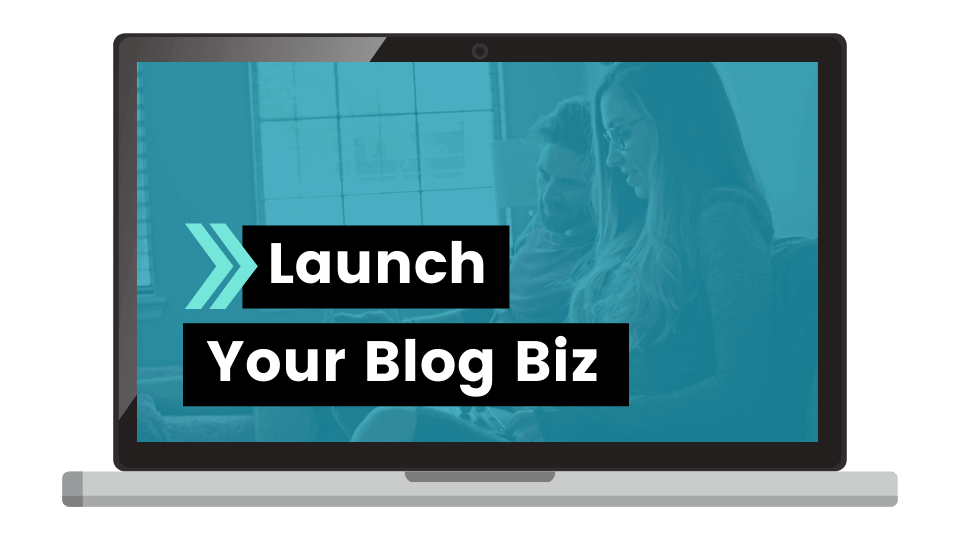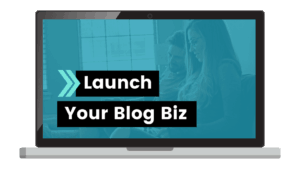 Can You Start a Blog with No Money?
Technically, you can use a free blogging platform such as Blogger to start your blog. Besides free places to build your blog, there are free blog themes, free social media tools, free blogging courses, and even free email marketing services.
So it is possible to learn how to start a blog for free.
But, while you can start your blog for free, I certainly don't recommend it. If you want to make money blogging, you need professional tools such as the ones I used in this blog post to start my blog.
Why You Shouldn't Start a Free Blog
Starting a blog on the cheap isn't a good idea because you won't get good results. Plus, there are many limitations to free blogging resources. For instance, free hosting platforms control how you make money. With many, you can't run ads.
Customization is limited, and later down the road, you won't be able to change your blog design the way you will want to (trust me, just about every blogger wants to change down the road). You think you are in love with your first design but then you'll end up changing it a few months later. We all do that!
Free hosting also limits the control you have over your sight and the plugins you can use. If you don't know website coding, plugins can do the hard work for you.
I'm not saying you have to go out and buy the best of everything because that would be expensive. But there are some things you should invest in to start a successful blog.
Plus, bloggers make money by establishing expertise and trust with potential customers, and professionalism is a big part. Which looks more professional:
customwebdesign.com
customwebdesign.blogspot.com
The first one looks more professional, and I'd be much more likely to click on it than one with blogspot in the middle.
Treating Your Blog Like a Business is Critical to Success
A serious blogger needs to get in the right mindset, meaning you need to treat your blog like any other small business. Seriously!
It's one of the main reasons that I started making $60,000 a month from my blog. See some of my blog income reports here.
Blogging is not a job that will get you rich quick. Blogging is a long-term game. But if you work hard and make the right investments in your blogging business, you can eventually make a lot of money. You have to put the work in first, though.
Mindset is everything, and the right one can set you up for success.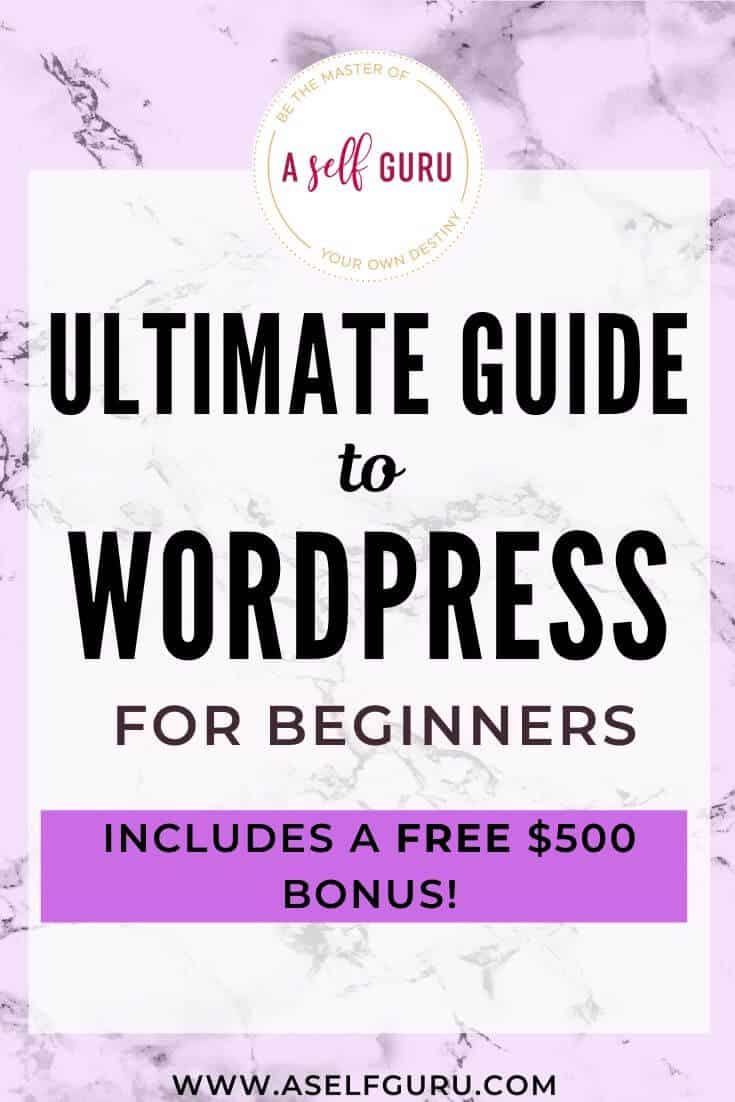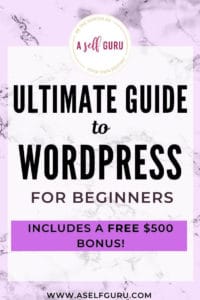 How Much Does it Cost to Start a Blog- The Range of Expenses to Expect
Here's a rundown of the basic blog costs you can expect and a look at some different cost-effective options.
How Much Does It Cost to Start a Blog on WordPress?
Now, I've already mentioned one free blogging platform, but some others are Weebly, Wix, and WordPress.com. These options limit how you can make money, customize your site, and the tools you can use.
But wait, isn't WordPress the one that everyone says I should start.
There are two WordPress options, WordPress.org or WordPress.com. So, what is the difference between the two?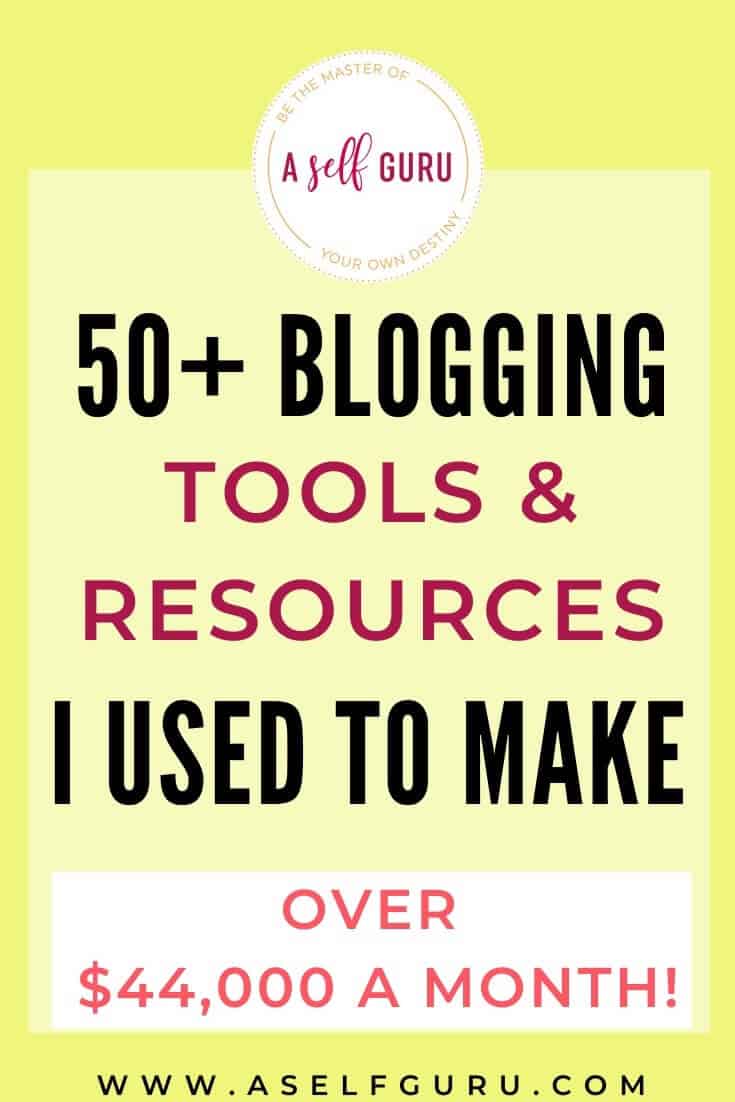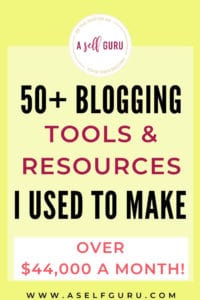 WordPress.org vs. WordPress.com
There is definitely a difference between WordPress.org and WordPress.com. One is free but very limited, while the other allows you full control over your site.
WordPress.org
WordPress.org is the one I recommend all serious bloggers start with. There are only two negatives to choosing WordPress.org, and they are that you have to pay for hosting and a domain, and you maintain your own site.
While you need to pay for hosting and domain registration, you can use any ad service and sell as many ads as you want. And best of all, you keep all the money you earn from your website. Maintaining your site is relatively easy to do, and you can get help doing it.
You can use custom or commercial themes, plus there are thousands of free ones, and you can do anything with your site.
WordPress.org allows you to upload any free, custom, or paid plugin that you choose.
You also can brand the way you want to and don't need to display "Powered by" links on your site.
WordPress.org allows you to set up an online store so you can sell physical or digital products. It also lets you accept online payments by bitcoin, checks, PayPal, or credit cards.
SEO is another huge factor in success. I recommend you start focusing on SEO right away, unlike me. It's something I wish I'd done much sooner.
You can use any third-party SEO tools and install the SEO plugin of your choice. I recommend Yoast SEO or Rank Math. They are the two most popular plugins.
For more SEO tips, check out these blog posts below:
You also have the full power of Google Analytics and other third-party ones to get all the insight into your website that you need.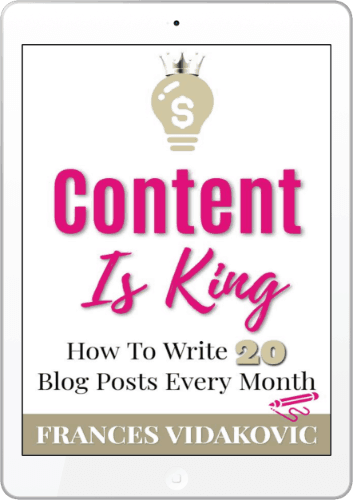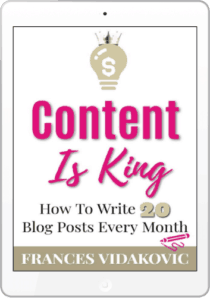 WordPress.com
A big benefit of WordPress.com is that it requires no maintenance, and you don't have to pay for hosting. But many professional bloggers will tell you that the other negatives outweigh these two positive aspects.
You can't create a membership website or an online store with WordPress.com like you can on WordPress.org.
Analytical insights are limited because the free plan comes with the built-in statistics WordPress.com has. You also have limited SEO control since you can't install any plugins.
The free website ends if you want to get rid of the "Powered by" links because you have to pay to remove them. And you can't sell ads on your website, which is a large income source for many bloggers.
You are also limited to the themes you can choose for your blog. You can only select the ones in the WordPress theme repository, so you can't upload a custom one or customize any existing ones.
And of course, I already mentioned that you can't use plugins, which will severely limit the functioning and aesthetics of your blog.
I know it's scary once you start learning the answer to how much does it cost to start a blog, you'll agree that WordPress.org is the way to go.
It may cost a little upfront, but it will save you the headache of changing things later because you likely will.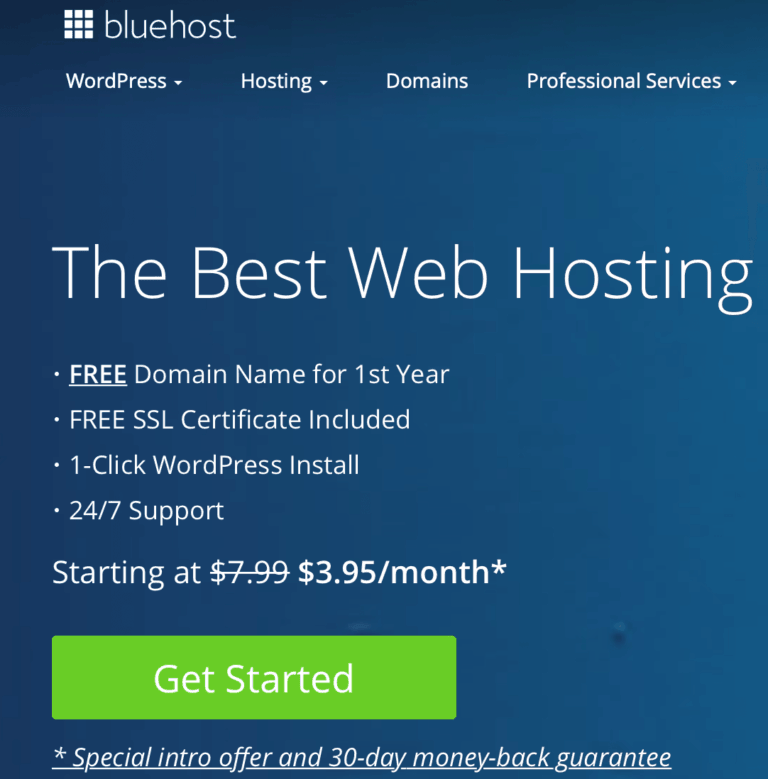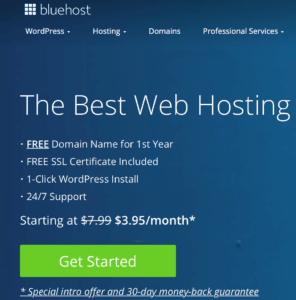 Domain Name and Web Hosting
If you decide to go with a WordPress.org website like I hope you did, you'll need to choose a domain name and web hosting. Thankfully, you can purchase a domain name when you buy your hosting.
Bluehost is a great, inexpensive web hosting service for beginners, and you can get it for as little as $3.95 a month. With most hosting, you have to pay upfront to get a discount, and for Bluehost, you can choose terms from 12-36 months.
I used Bluehost to start my blog without any issues.
Another great hosting option is HostGator. You can get it as low as $2.75 a month for a 36-month plan, but they have plenty of other great payment options, including six, three, or one month at a time for $10.95.
SiteGround is a reliable hosting solution that starts as low as $6.99 a month when you sign up for at least 12 months.
BigScoots is another option that's more for advanced bloggers. It starts at $34.95 a month, and you can choose month to month or one year. You can always upgrade to BigScoots once you build enough traffic to your site to warrant the cost.
All these hosting solutions come with a free domain name. So, it's included in the price.
Estimated Web Hosting Costs: $83.88-$394.24 per year


Blog Themes
Since you're learning how much does it cost to start a blog, a new theme is one area you can start with a free theme to save money. Later,  you can buy a paid one. There are many great themes out there like Astra that are amazing, considering they're free.
Astra also has a paid version that allows great customization and speed.
I also recommend Elegant Themes, the home of the popular Divi theme. It's great for beginners, and so is Extra. One license is $89.00 for the year. That's the theme I used to start my blog and later I upgraded to a Studiopress theme.
StudioPress has many great theme options, and they run on the Genesis Framework, which is a powerful platform.
StudioPress has packages available where you can buy the Framework and a theme starting at $99.95. Themes that work on the Genesis Framework are easy to use and a favorite for many bloggers.
Estimated Theme Costs: Free-$129.95 per year


Email Marketing Service Providers
Email marketing is a critical part of blogging because social media platforms may come and go, but your email list is always yours. There are some excellent email marketing services, and many have free plans for beginners.
MailerLite and ConvertKit both have free options, but some email service providers that offer free subscriptions don't allow access to automation that simplify email marketing.
Flodesk costs $39.00 a month no matter how many subscribers you have, but many bloggers say the benefits outweigh the cost. If you decide on Flodesk, use my link to save 50% off!
Kartra is another great option because it's an all-in-one business platform. You can create your website on Kartra, sell products and courses, and one of its best features is the email service.
I use Kartra for my products, email, and checkouts. You can even build pages and funnels in Kartra, all for less money than buying all of these services separately. The Starter package is $99 a month.
Related Post:
Read my detailed review here of why I switched from ConvertKit to Kartra and how I made half a million dollars! So I definitely recommend this platform for your online business.
Many of these service providers let you have a free trial to test it out, and I recommend that you try out the one you want to see if it's easy to use and gives you the tools you need.
Estimated Email Service Provider Costs: $Free-$99 a month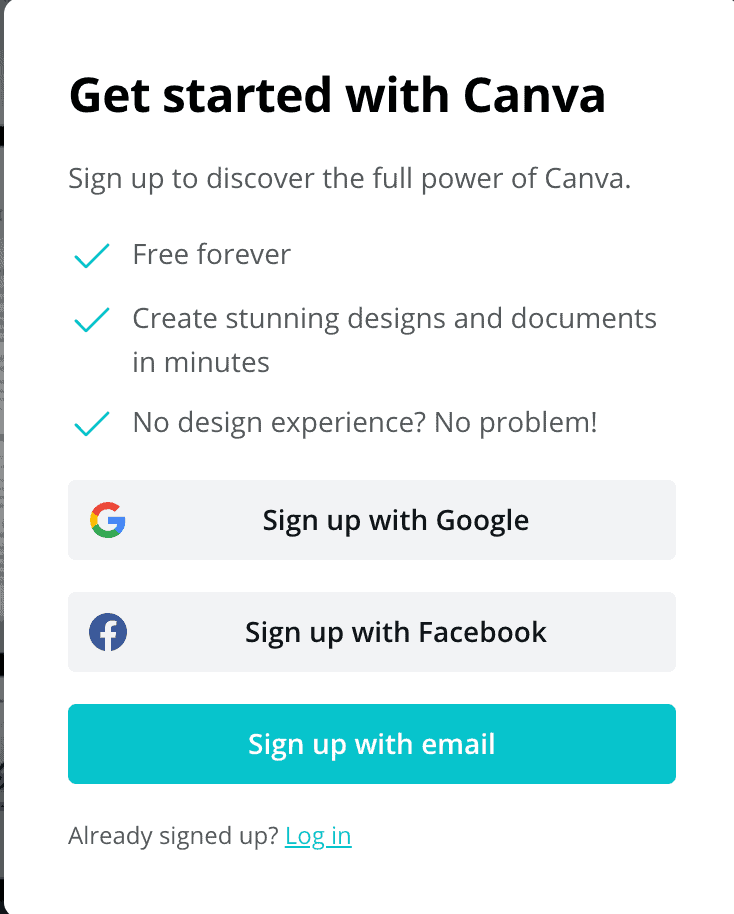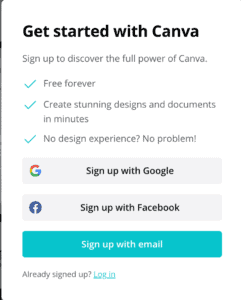 Graphic Design Tools
Designing blog and social media graphics are a big part of blogging, and you need the right tools to create eye-catching graphics.
Canva and PicMonkey are two popular graphic design tools that are easy to use.
Canva has a free and Pro plan while PicMonkey does not have a free option. You could probably use Canva's free plan forever if you wanted to. PicMonkey does have a free trial if you're interested in trying it. Either one of these programs makes designing graphics much easier.
There are other more expensive options like Adobe Illustrator, but this tool is more expensive and has a steep learning curve. If you already know how to use it then great, but if not, stick with something simpler.
Estimated Graphic Design Tool Costs: $Free-$12.99 a month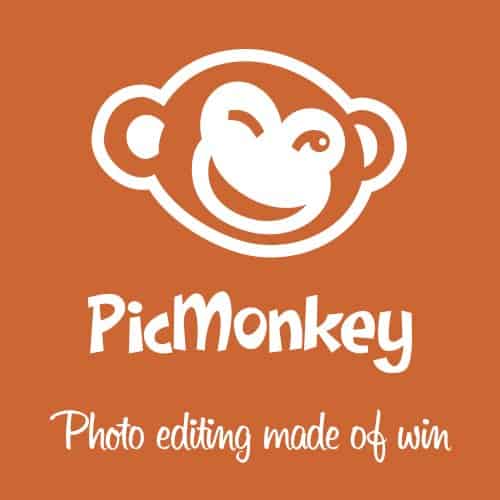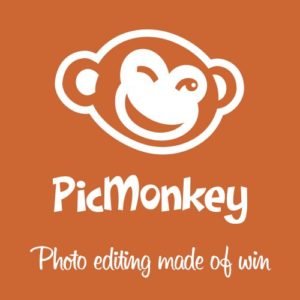 Inexpensive Social Media Tools
Every blogger needs helpful social media tools, and there are plenty of free and inexpensive social media tools to use. Of course, like everything else, the free versions don't have as many features as the paid options do.
WordPress.org allows you to choose your favorite social media sharing tool directly on your blog via a plugin. One of my favorites is Social Warfare. Social Pug is another incredible option.
There are also scheduling tools out there such as Tailwind that allow you to schedule pins way in advance so you can publish pins or post to Instagram even when you are sleeping. It gives you a free trial for 14 days, and after that, Tailwind starts at $9.99 a month for Pinterest Plus and $9.99 a month for Instagram Plus.
It's definitely worth it, and check out this blog post to see how I use it for both Instagram and Pinterest.
You'll find plenty of scheduling tool options to try like Planoly, an Instagram scheduler that has a free plan, and it has other options too.
MeetEdgar is another social media scheduler that starts at $19 a month, but you can try a 7-day free trial.
These are just a few of the social media tools out there so you can explore your options. It's up to personal preference, but you can start for free with some, and starter plans usually aren't that expensive.
Estimated Social Media Tools Costs: $Free-$30 a month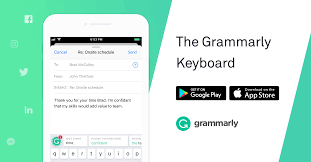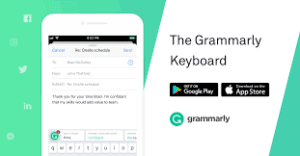 Writing Tools
While thinking about how much it would cost to start a blog, you have to consider writing tools.
Your blog content is an essential part of blogging, so not only does it need to be extremely useful, it needs to be error-free. But don't worry, there are two great free tools you can use.
The first is Grammarly, and I use it all the time. It's one of my favorite writing editors. The free version helps a lot, but the paid version is even better because it searches for things like passive voice that make your writing vague.
The Hemingway App is another great writing tool that helps with passive voice and tells you when you could use a simpler alternative, or that your content may be hard to read.
It even helps you use fewer adverbs and tells you what grade reading level your article is. This is actually critical to good content since the consensus is you should write blog posts for an 8th-grade level.
Estimated Writing Tools Costs: $Free-$139.95 a year or $29.95 a month

How Much Does It Cost to Start a Blog: Blogging Courses You'll Need
As bloggers, we wear many hats. We must be graphic designers, email marketers, IT specialists, etc. Since bloggers need to know how to do many tasks, you need to invest in courses to learn what you don't know.
When figuring out how much does it costs to start a blog, you need to factor in one or two good blogging courses.
Many new bloggers take the stance that they don't want to spend money until they start making money.
But remember, blogging is a business. At the risk of sounding cliché, you need to spend money to make money.
One of the reasons I was able to start making money in my first month of blogging is because I invested in some great courses that helped me. If you need in-depth guidance and someone to walk you step by step through the process paying for a class is the best idea.
At the very least, schedule a blog coaching session with me or any other experienced blogger that's already making six-figures to learn the ins and out of blogging. This will speed up your progress!
Check out some of my blog coaching results below:


But you may be wondering why you can't just take free courses.
Well, you can, but they aren't going to shorten the process like a paid course will.
Here are some great online classes you should consider taking to learn more about the various aspects of blogging.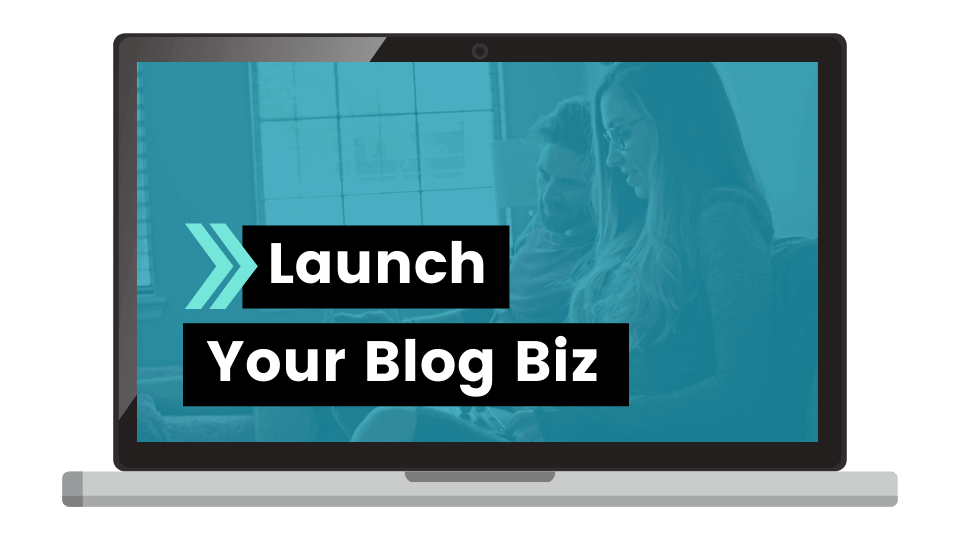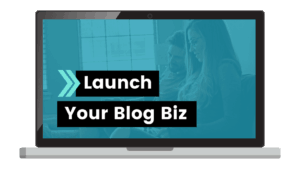 This is one of the first courses I took to help me grow my blog to six figures in my first year. It walks you through exactly how much it would cost you to start a blog.
It's part of the Pro Blogger Bundle, and you can check out my honest review of the course and results with it in this blog post. 
Alex and Lauren teach you all the things they didn't know when they first started blogging. You can learn how to master WordPress and create engaging content and drive free traffic to your blog, and much more.
To learn the complete ABC of blogging, I recommend you take the Pro Blogger bundle, which is what I did because this way, you can learn how to launch your blog successfully, make your first $1,000+, create digital products and also learn how to drive massive traffic from Pinterest!

This SEO class is one of the best ones you can take. Mike Pearson teaches you his proven methods to set up your blog to be SEO friendly, how to find keywords you can actually rank for, and how to create content with SEO in mind.
You'll also learn how to get quality backlinks and much more in Stupid Simple SEO.
Read my detailed review of this course here.
 
Debbie Gartner is another SEO master and teaches you all the SEO tricks she's learned over the years on her way to making thousands of dollars every month. She shares a lot in my interview with her about her secret SEO tips for making 20,000 a month. These tips will save you tons of valuable time! 
Debbie has other helpful resources like her eBook Easy Backlinks for SEO.
You can purchase her bundle of both SEO books for a discount with my link.
 
One downside to WordPress self-hosted websites is there is a steep learning curve. If you're overwhelmed and frustrated with WordPress, this is the class for you.
You'll learn how to use WordPress like a pro without having to learn code. Chelsea is a web developer, so she's definitely the person to teach you how to be Wicked at WordPress.
Check out my detailed review of this course here and find out how it can save you thousands of dollars!

Affiliate Marketing Simplified– Cate Rosales- Becoming a Blogger
You'll learn about how to choose a profitable niche and all the steps you need to do before you start making money. Cate shares all the best affiliate programs and networks to join and how to apply and get approved for them.
She even talks about creating blog posts that convert to more sales. If you're serious about making money with your blog, you want to check Affiliate Marketing Simplified out. 
There are other great blogging courses for beginners that can help you start your blog the right way. These blogging courses also cover how much it costs to start a blog, so you know exactly what to expect! 
Estimated Blogging Courses Costs: $Free-$700
Additional Blogging Costs
Blogging professionally has other costs associated with it that you may not have even thought of such as:
Time
Time is one of those costs that most new bloggers don't think of. Blogging takes a considerable investment of time and dedication. You need the drive to succeed and learn how to be a graphic designer, writer, IT guru, and all the other tasks associated with blogging.
When it comes down to it, time is money or a precious investment that takes time away from your family and other parts of your life. There will be times when you want to quit because all bloggers have bad days.
When you think about how much it would cost to start a blog, also think about how much time you've available to give to your blog. 
It's a tough job but extremely rewarding when everything starts falling into place, and you see the fruits of your labor, aka money.
Equipment
While most people have a computer today, it may be time for you to invest in a new laptop or desktop for your office. Buying a laptop may be expensive, depending on what you want in it, but there are plenty of good computers at an affordable price.
When you start learning how much does it cost to start a blog, you may not have money for a new computer. You can start with a less expensive computer and then buy a better one when you start making money from your blog.
Blogging Legal Templates
Many people overlook the legal aspects of blogging, which is a serious problem. Blogging legally is very important.
With GDPR (General Data Protection Regulation), CCPA (California Consumer Privacy Act), and other legal regulations to adhere to, getting sued or fined by the FTC (Federal Trade Commission) is a legitimate worry. That can cost you tens of thousands or even hundreds of thousands of dollars.
It's for these reasons that I've created a variety of legal templates that are easy to customize for your blog and business.
I've helped 10,000+ other business owners, and bloggers legally protect themselves so they can rest easy knowing they're protected.
Visit my legal store to see all the templates + discounted legal bundles I have available and if you want a specific one I don't have, contact me, and I'll create a custom contract or any other legal document you need for your business.
Listen to what my customers have to say about my legal templates here.
How Much Money Can You Expect to Make from Blogging?
How much money you make blogging depends on many factors like the amount of quality content you have on your blog, the types of affiliates you are promoting, how many email subscribers you have, and much more.
The niche you choose is also an incredibly important element of making money as well. Some niches are more lucrative than others, and some may make most of their money only certain times of the year.
It's important to manage your expectations. Don't be disappointed or give up if you don't make $10,000 in your first six months. Some people don't break $1,000 in their first year.
But making $400-$1,000 a month in six months of blogging is doable if you know what you're doing and find a mentor or take a course to strengthen your areas of weakness.
Summary of the Actual Costs to Start a Money-Making Blog
Now you know the answer to how much does it cost to start a blog. The main costs you need to worry about are:
Domain name
Web hosting
Email service provider
Blog theme
Graphic design tools
Social media marketing tools
Blogging courses
Time
Equipment
You can spend as little as you want or as much as you want, but I don't recommend starting a blog for free if you plan on blogging full-time eventually.
Don't let the list of expenses overwhelm you before you start. You can spend less and then pay for a good theme or blogging courses as your finances allow you.
Blogging is hard work, but the freedom it gives you is incredible. It's completely changed my life, and I hope that it lets you live the life you've always dreamed of.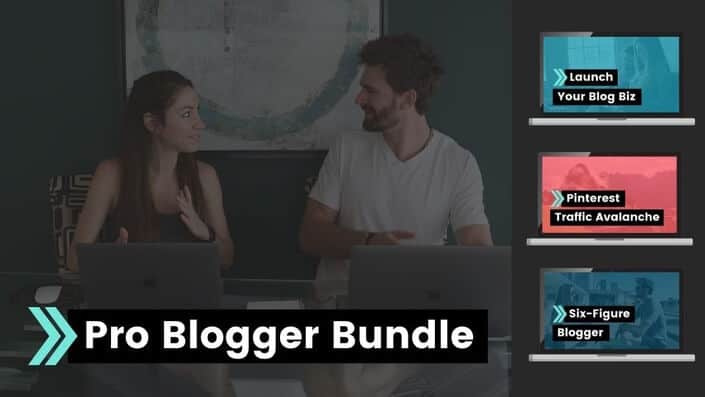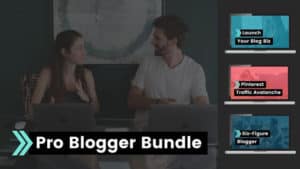 How Much Does It Cost to Start a Blog: Related Posts
You may also be wondering what other legal documents or contracts do I need to run my blog legally?
Visit this page on my site for all kinds of legal tips for business owners and bloggers.
Here are the most popular blog posts to help you! Check them out below:
HAVE YOU STARTED YOUR BLOG YET? LET ME KNOW SOME OF THE PROBLEMS YOU STRUGGLE WITH STARTING A BLOG IN THE COMMENTS BELOW.