You could learn from your business mistakes the hard way—or you could look at all the failed entrepreneurs before you and save yourself the trouble.
There are at least 5 startup struggles you need to know about!
While it's true that any startup will face inevitable growing pains, the smart ones proactively prepare for the rough roads ahead. With careful research and foresight, you can plan (and hopefully prevent) responses to common obstacles that force many small business owners to close their doors too soon.
Today's post covers five struggles that every startup is bound to encounter at some point or another. Use these tips to put a strategy in place and better your odds of a successful launch.
1. Not Knowing Where to Find Funding
How much money you'll need to get your idea up and running will depend on the industry you're entering.
Recent research shows that startups in construction, accounting, and online retail can get started with less than $5,000; on the other end of the spectrum, the most expensive startups such as restaurants or manufacturing facilities need more than $100,000 to get going.
Fortunately, you can start a blog for just a few hundred dollars and make six-figures as shown here.
First, you'll need to carefully calculate how much capital you'll need with a thorough business plan, and with that figure in mind, decide where to find funding.
Few business owners have the cash-on-hand to personally invest in their own company; even if you did, mixing personal finances with business accounts can present a large liability if the startup goes sideways and causes you and your business to file for bankruptcy.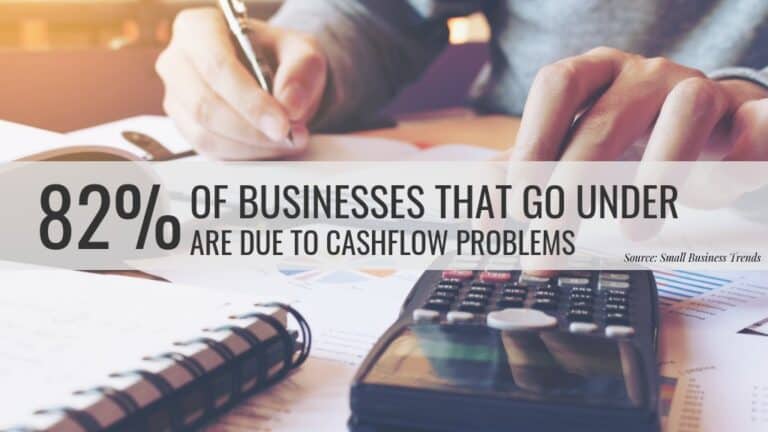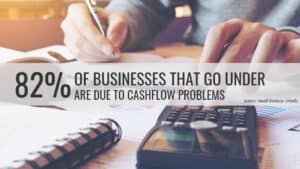 Research shows that 82% of businesses that went under did so due to cashflow problems, so having a reliable line of credit in place will be critical if you want to avoid becoming another failed startup statistic. There are many different places you can look for funding depending on your business' needs such as:
Small business loans – Banks and lenders may service loans or lines of credit, but application approval may be difficult. You may also look into fast business loans online, though you must be very careful to not fall for shady transactions. hidden charges, and unfair arrangements.

Venture capitalists (VCs)

– Firms that invest in the early stages of your company in exchange for equity

Angel investors

– Funding is exchanged for equity share or convertible debt

Crowdfunding – Platforms designed to raise capital from a pool of investors
These are just a few options, but research the terms and structures of all alternatives to find the best fit.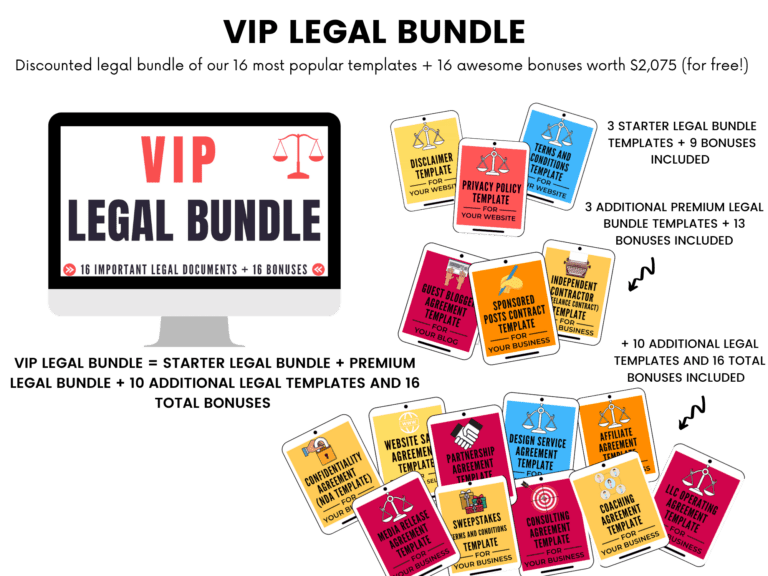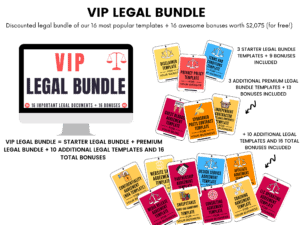 2. Acting like the Jack-of-All-Trades
Most entrepreneurs live and breathe a "can-do" attitude while valuing the importance of frugality. If there's a job that needs to be done, they'd rather tackle it themselves than hire someone else to do it for them.
A new coat of paint? No problem! Develop a complex back-end platform for an eCommerce site? Maybe not…
The DIY mentality can only get you so far, and by believing that you can do it all, you could wind up shooting yourself in the foot by making an expensive mess—one that costs more than what you would have paid had you hired someone upfront to do it right the first time.
This kind of startup struggles can easily be avoided by outsourcing.
Cutting corners can lead to legal costs in some cases, and a site crashing mid holiday sale could result in tons of lost revenue. So, unless you can complete the task with complete confidence, consider contracting professional assistance.
These positions don't need to stay on your payroll permanently; for example, you can hire a freelance web designer on an as-needed basis. Or, in the case of funding, a power of attorney can step in to represent you when it comes to negotiating terms with a lender or closing a large business deal.
It may pain you to pay someone for professional service, but the headache you save yourself down the road will be well worth the initial investment.
For example, you wouldn't want to try to piece together legal contracts on your own. Instead, use reliable lawyer written legal templates like these to cover your legal bases and protect your business.
Confidently hire freelancers and other assistants to help you with your business by using this freelance contract template.
Watch how this lawyer-entrepreneur uses these legal templates to protect herself and her business from legal harm:
Watch the video here.
3. Waiting too Long to Hire
Piggybacking off the last point, many small business owners wait to hire help for as long as possible in order to keep labor costs down.
While it's incredibly important to manage your margins and monitor the revenue coming in versus money going out, labor is one pill you'll eventually have to swallow.
Ultimately, it comes down to the customer experience—the most valuable and influential element of a business.
You might have a great product or service, but that won't get you far if you're too busy to answer phone calls, respond to emails, keep inventory stocked, accurately and promptly fulfill orders, so on, and so forth.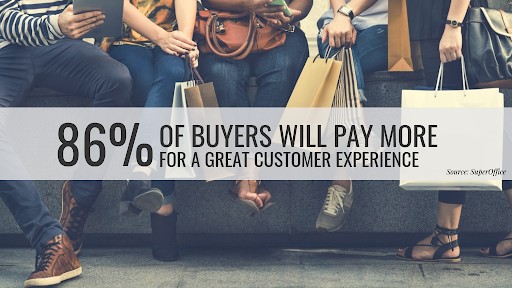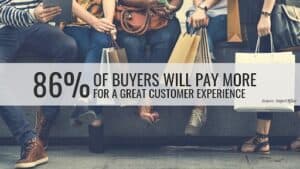 These types of mistakes can earn you a negative rating and tarnish your business reputation before you even get off the ground.
Customers no longer base their loyalty on price or product; they stay loyal to companies due to the five-star experience they receive such as here.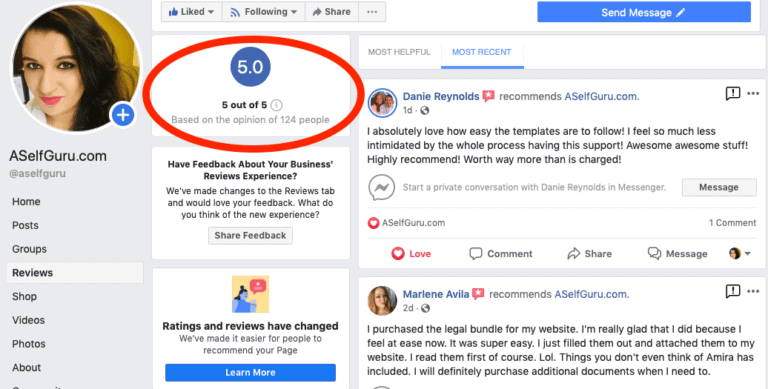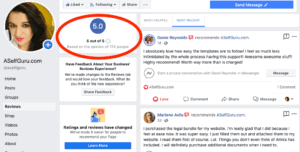 In fact, according to SuperOffice.com, 86% of buyers are willing to pay more for great customer experience—so putting staff in place to keep up with the demand can pay off (literally) in the long run.
So definitely think about your customer experience no matter what kind of business you are running. You always want to promptly respond to your customers and make sure they are happy with your product or service.
4. Misprojecting the Sales Forecast
Unfortunately, this is a struggle that's nearly unavoidable in business, but especially in the beginning stages of a startup. There are so many variables that are difficult to account for, such as a sudden decline in sales due to an unforeseen global pandemic in 2020.
Be prepared for trial and error with cushioned margins that can weather slow seasons and periods of uncertainty.
Understand that your pricing model may not be set in stone and always stay on the lookout for ways to cut down overhead costs. Dialing in your business model will take some time and finesse, so leave yourself generous room for miscalculations during your startup launch.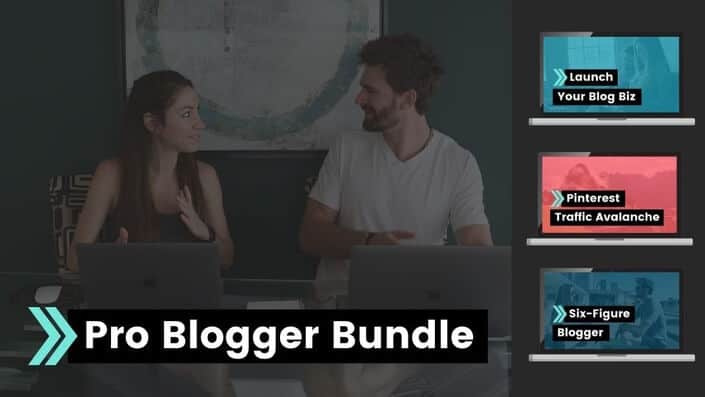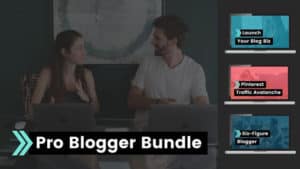 5. Identifying the Unique Selling Proposition
Finally, even the most thought-out business plan can fail if the company can't get a stake in the market. When this happens, it's usually because the business lacks a unique selling proposition (USP), or the sizzle that makes you stand out against competitors.
In other words, what makes your product or service so special?
Why would a customer feel motivated to switch whatever you're selling from what they're currently being offered?
Apart from the top-notch experience you provide, you should strategically market your USP to convince customers that your business is better than those other guys.
Do your market research and discover what gap you can fill or a unique solution you can provide. At the end of the day, a successful startup relies on careful calculations, customer satisfaction, and a competitive edge.
Keep these considerations in mind and you can easily overcome these startup struggles as you launch your business and turn your vision into reality. 
Related Blog Post: Vision Board for Business: Do They Work?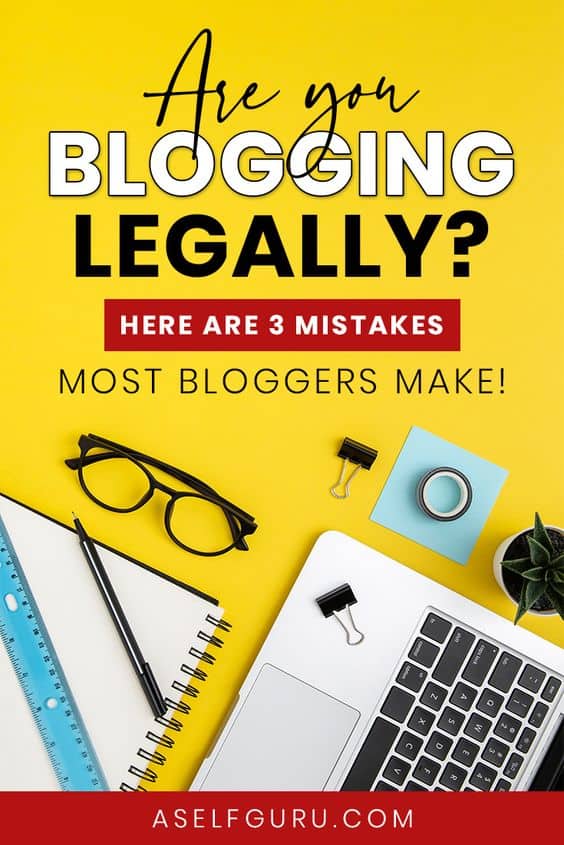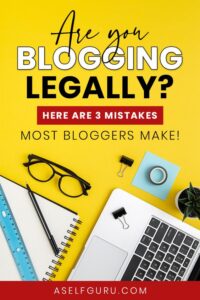 Legal Protections to Avoid Startup Struggles
As a startup, you may face legal struggles too such as not knowing what legal documents you need to have in place to ensure your compliance with the laws.
No matter what kind of business you start, you will need proper legal protections in place.
If you are going to have a website, at the bare minimum, you need 3 legal pages (Privacy Policy, Disclaimer, and Terms and Conditions) on your website no matter what you are doing.
A Privacy Policy is required by law on all websites.
A Disclaimer protects you for the content you publish 
on
 your website, so people don't sue you.
Terms and Conditions are your website rules – they form a legally binding agreement between you and your website visitors/readers to protect you from legal disputes among other things like protecting your copyright.
You can read this 
blog post 
to learn more about each legal page and there's a
free video lesson
in
 there as well!
You should have these 3 legal pages 
on
your website BEFORE you launch your online business/startup to ensure compliance with the laws.
With Amira's Starter Legal Bundle, you'd get done with all 3 legal pages in 15 minutes or so as you can see from the testimonials here.
Please watch the first video here to get an idea as it will answer the most common questions we get about the templates!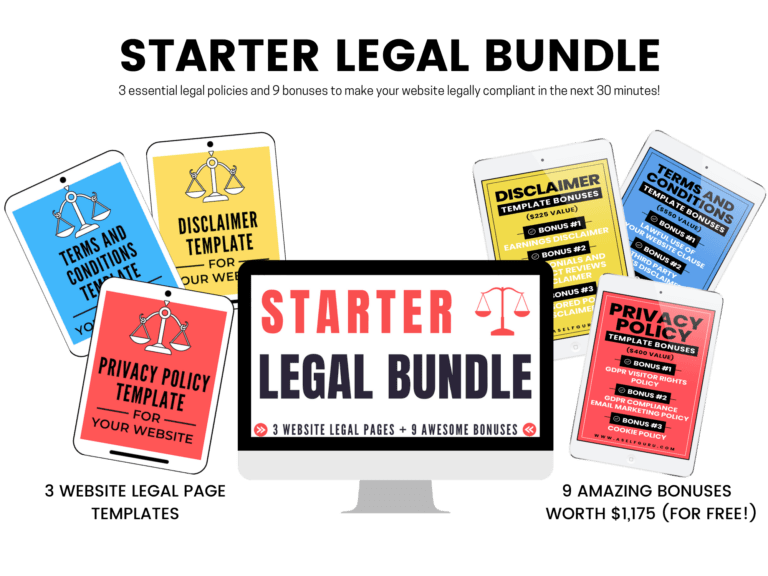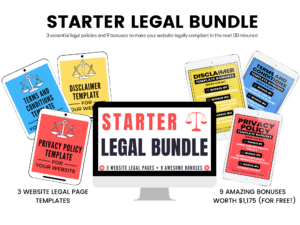 The Starter Legal Bundle covers you for ads and affiliate marketing as well. You also get free lifetime updates and are allowed to use the same templates on multiple websites of your own!
You can certainly start with that bundle and then as your business grows, you will need additional legal contracts to protect yourself depending on what you are doing (example, sponsored posts contract for writing sponsored posts, freelance contract for hiring freelancers, confidentiality agreement for discussing collaborations, coaching agreement for coaching services, affiliate agreement for your affiliate program, and so forth).
This 
blog post 
will guide you about all
16 templates 
in
the different Legal Bundles (Starter, Premium and VIP Bundle), so you can learn more!
Each template is available for purchase individually at any time from the legal store here.
With that said, most people go with the Premium or VIP Legal Bundle because of the incredible savings but it's totally up to you!
Check out the
VIP Legal Bundle here, which
 is the ultimate best deal where you literally save
 $1000 off 
today because it would cost you more than $1,600 to purchase each template individually but the bundle is discounted so much!
This blog post
explains each template that comes in different legal bundles.
What are some of your business struggles? Let me know in the comments below!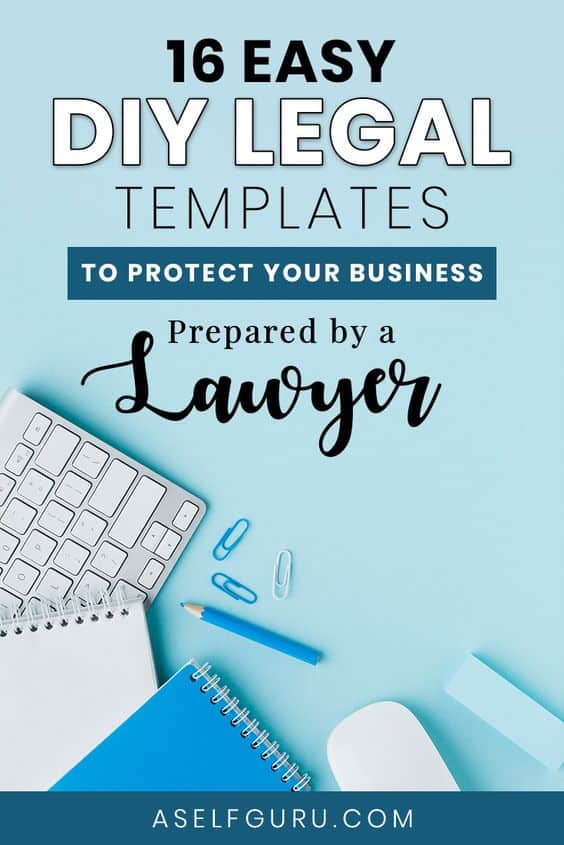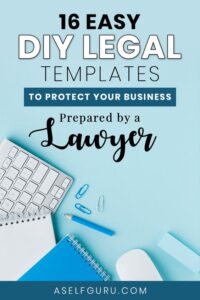 Related Blog Posts to Startup Struggles
Here are some more helpful blog posts on business tips you need to know as well how to cover your business legally:
About the Guest Author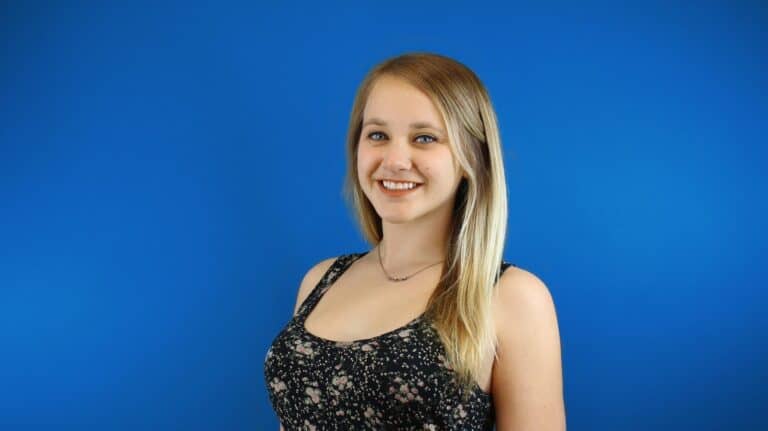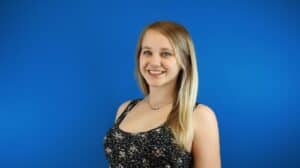 Kaelee Nelson received her Master's degree with an emphasis in Digital Humanities and pursues her career as a writer in San Diego, currently writing for 365businesstips.com. She enjoys informing readers about topics spanning industries such as technology, business, finance, culture, wellness, hospitality, and tourism.