Do you offer virtual assistant services? Maybe you've just landed your very first virtual assistance client. It's a great feeling, but now people keep telling you that you need to create a virtual assistance contract.
But you're worried because, after all, you don't want to scare your very first client off. Do you really need a VA contract for all your clients?
The answer is YES!
You absolutely need to protect yourself and your virtual assistant work with a freelance contract.
I'm not just saying that because I'm a business lawyer. I'm an entrepreneur too and have hired virtual assistants to help me with my online business here but every time I hired a person, I made sure to use this contract with them.
New clients can easily see the benefits of a virtual assistant contract because it protects them too.
In this post, I explain why you need a virtual assistant contract, the important elements of a legal contract, and how to create a freelance contract with a template. Plus, I have a customizable virtual assistant contract template that's easy to use and takes care of all the legal stuff for you!
What is a Virtual Assistant Contract?
A virtual assistant contract is a freelance legal document that provides you legal protection by outlining the terms and conditions, specific services you are providing, and other important elements of your working relationship with a client.
Remember as a service provider, it's a good idea to have a virtual assistant client agreement, whether it's a one-off project or an ongoing retainer.
This contract lays out the exact tasks you will be doing for your client. It also covers payment terms as well as other important legal elements that protect you and your business from legal action.
These contracts are also known as a freelance contract agreement, independent contractor agreement, virtual assistant contract form or virtual assistant subcontractor agreement.
Many freelancers neglect the legal side of their business, and it can have devastating results.
I watched my dad's business get sued for $90,000 by the freelancer he had hired. All because he failed to use a freelance contract with this person thinking he was a friend that could be trusted without a contract.
See the thing with business is that you want to keep personal and business stuff separate. At the end of the day, it's just not worth the risk.
I see so many entrepreneurs making the same legal mistake my dad did. It's one of the main reasons I became an attorney.
I wanted to make sure that small business owners were protected, and now I've helped over 30,000 entrepreneurs protect their business with my legal tips and templates.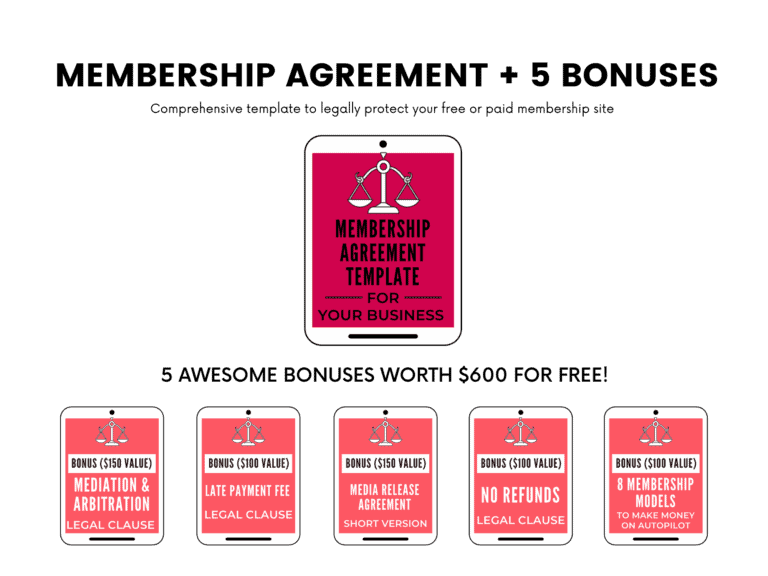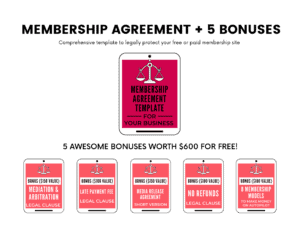 Why You Need a Virtual Assistant Contract for Your Freelance Business
A virtual assistant contract helps you lay out what your client can expect from you and the services you provide so that there is no room left for confusion or misunderstandings. It's a starting point of your relationship with the new client. Maybe you are thinking of forming a virtual assistant company of your own.
This legal contract also explains what happens if your client is late in making a payment or doesn't pay you at all once the job is done.
It also helps avoid scope creep where a client continues to ask for changes or extra tasks.
Before you know it, you're making $5 an hour because of all the time you've put in doing extra things. Scope creep is a very real problem that can eat away at your profits.
If your client doesn't want to sign a contract, you can explain how it mutually benefits you both. Do this by clearly setting expectations and ensuring that both of you understand the agreement between you.
I talk more about how to do that in this interview with my customer Margaret who has purchased tons of my legal templates.
Watch it below: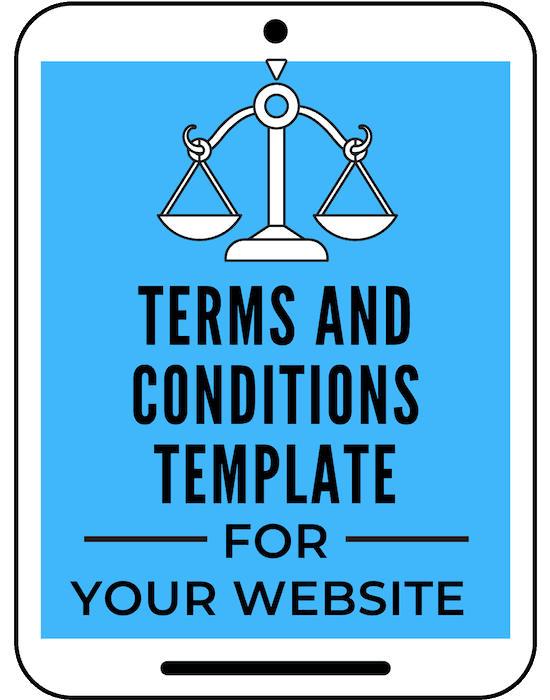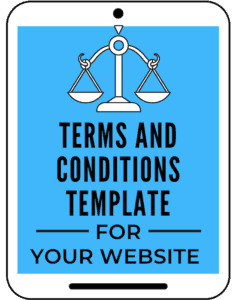 Essential Elements of a Virtual Assistant Freelance Contract
Like other legal documents, a virtual assistant agreement needs several elements to make it legally binding and protect you and your clients.
Let's take a closer look at what your own virtual assistant contract template needs to include.
A Description of Services
This section is one of the most important because it describes the exact tasks and services you will provide to fulfill the client's needs.
Each client has specific needs, so make sure to put the specific tasks you will perform for small businesses, such as creating social media posts, writing four blog articles every month, graphic design work, and so forth.
You also want to describe any other services you're doing for your clients like:
online file and email management,
social media moderator,
WordPress and IT services,
Facebook group management
bookkeeping, and others.
Be detailed and provide specific date for completion, and make sure you include the start date, end date, the hours you work, milestones, and your availability and response time to requests.
The more detailed you are, the better legal coverage your contract provides, and this way, both you and the client are clear about what to expect from each other.
Side note:
My VA's love this
awesome tool
that allows you to create content for clients 10x faster!
Payment Method and Compensation
This part of the template is where you explain your payment schedules such as flat fee.
Compensation is the #1 problem I see VA's and freelancers face regularly. Unfortunately, it's often an issue because either they get paid late or not at all.
Everyone wants to get paid for their hard work, and nothing is worse than not receiving money for the work you did. Plus, you need it to pay your bills.
You may want to add the specific terms regarding the types of payment you accept, such as PayPal, bank transfer, or credit card.
There are two primary ways to get paid as a freelancer – fixed-price or hourly.
For fixed payments, you may agree on a set amount like $400 a month for Pinterest management. When you charge an hourly rate, you pre-estimate how long a project or assignment takes and then set an hourly rate to complete it.
Freelance writers sometimes get paid by the word, so if you offer writing services, this is something you may want to consider.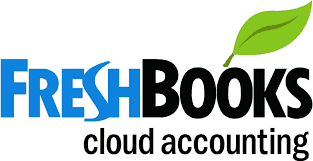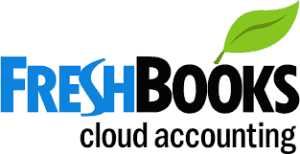 Retainer Fees or Advanced Deposits
If you plan on getting paid in advance or you have a monthly retainer with a client, then this section is where you include information on getting paid that way. You can require money upfront so you'd include that amount and date as well.
State exactly how much money you need upfront on a monthly basis.
For example, $1,000 is due on the first of every month before services begin. Or you may take a percentage ahead of time like 50% upfront: $300 at the beginning of each month and $300 at the end.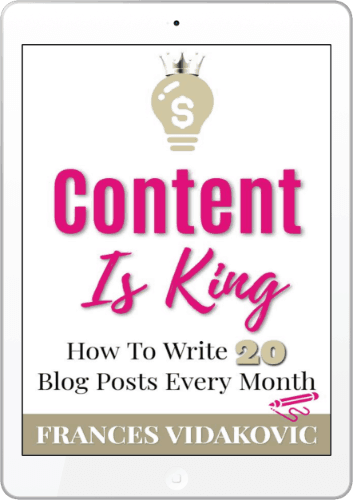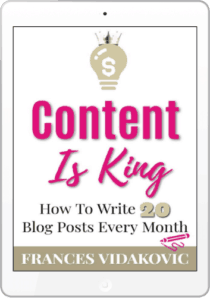 Portfolio Use and Display Rights
An important part of marketing for freelancers involves their portfolio, and often, they use work they've done for their clients. To display your clients' work, you need a legal clause in your virtual assistant contract.
If you don't include information about using your client's project in your portfolio, they can prevent you from displaying it. It could also lead to copyright infringement. This is why it's important that you create your freelance contract properly.
My legal template for freelancers already includes all the most important legal sections, so you don't have to worry about the complicated legalese language. It's done for you.
Fee for Late Payment
As I mentioned above, non-payment and late payments are such a hassle for VA's and freelancers!
Adding a late payment fee clause is a great way to encourage clients to pay on time.
For example, you could put in your virtual assistant contact template that if an invoice is over ten days late, a 5% late fee will be added.
Most people don't like to pay late payments, so this clause can help ensure that you get paid on time or receive extra compensation if you don't.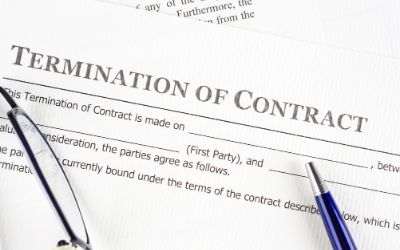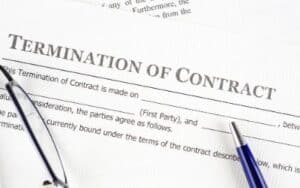 Termination Clause
The termination clause allows all parties involved to exit the agreement if it's simply not working out with one of them. I like to call this the eject button. If you include a termination clause in your agreement, you can part ways on good terms without either one of you owing money.
Confidentiality Terms
Often a client may want you to sign a confidentiality agreement, also known as a Non-Disclosure Agreement (NDA).Confidential information comes in many forms.
It could be client's login information, a proprietary methodology, email list, trade secrets, or products. Clients don't want secret information and strategies about their business revealed to competitors or other people. Plus data security is really a big issue these days, and clients would want to protect their business sensitive information.
The terms may also involve not revealing pay rates or other similar information. You'll often be granted access to the platforms they work on, so they may have you sign an NDA so that you won't disclose this critical private information.
For any business owner, maintaining the confidentiality of their business secrets and information is paramount. I don't work with ANYONE in my business without first having them sign a non-disclosure/confidentiality agreement with me.
Learn more about it in this blog post.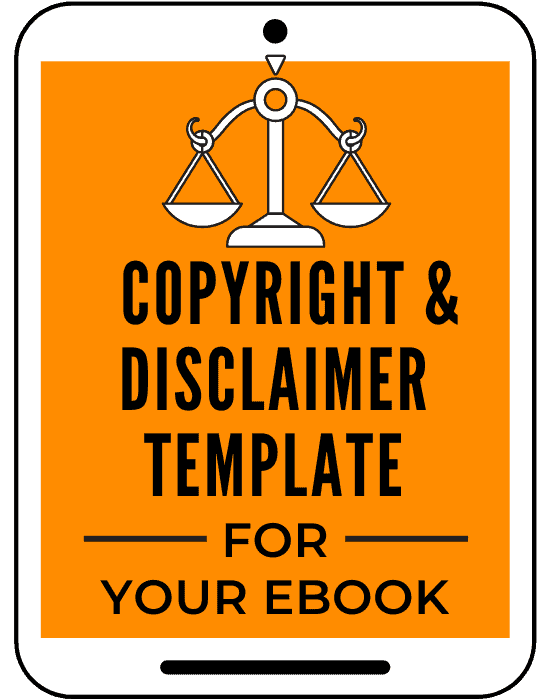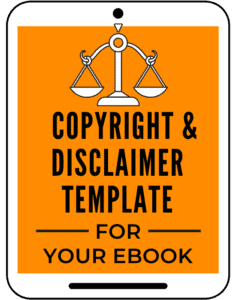 Copyright and Intellectual Property Rights
Copying or stealing someone's intellectual property is illegal and is something that happens far too often. Copyright refers to the legal right you have to any innovation, formula, or work you create.
You'll often hear copyright and trademark together, but they are two different legal terms.
A trademark protects your brand name connected to your services and products. A copyright protects artistic works such as books, songs, and lyrics.
Here are some important blog posts on these topics that you should read next: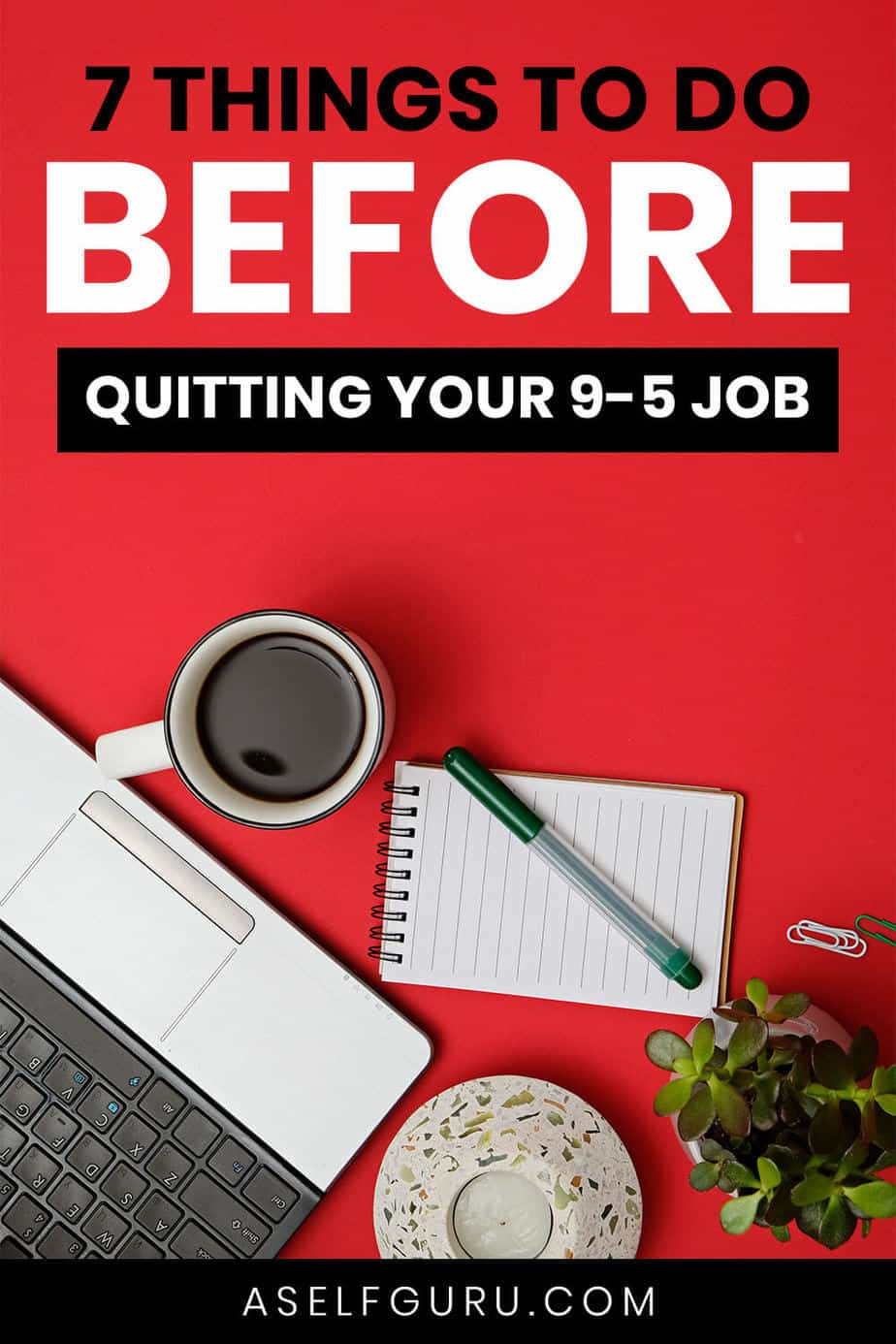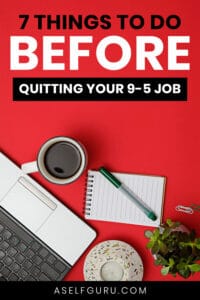 Non-Solicitation and Non-Compete Clauses
Trust is an essential part of any client VA relationship; after all, your client is sharing a lot of their basic information as well as personal information with you.
Some clients may want a non-compete clause added. This clause prohibits you from working for a competing business for a certain term during and after you work for that client. The time frame is often one to two years. It's also likely that they want a non-solicitation clause included in a virtual assistant contract.
Don't stress over this because I've added these legal clauses in my freelance contract template as a bonus, so you can check it out here.


Any Other Terms and Conditions or Restrictive Covenants
Since the types of projects you do for your client vary, there might be additional terms and conditions or restrictive covenants that either of you may want to add to the freelance contract.
Make sure to clearly outline everything in your independent contractor agreement, so there are no misunderstandings and disagreements later.
Dispute Resolution
To avoid a costly legal battle, it's best practice to include the dispute resolution process in your VA contract especially if you are going to try to resolve the legal dispute first by arbitration or mediation.
Force Majeure Clause
A force majeure clause is a part of a virtual assistant contract to specify what happens in the event that an unforeseen occurrence or natural disaster significantly impacts the VA's ability to perform all or part of the agreement.
The phrasing and specific events covered by such clauses can vary slightly between different contracts, but they usually include some degree of disruption due to war, natural disasters, or other major unexpected events.
In order to invoke a force majeure clause, one party must typically show that the event has caused significant delays or losses for the other party. This can often result in contract extensions, reduced payment amounts, or even termination of the agreement entirely in some cases.
Signature of Both Parties
You and your client both need to sign your virtual assistant contract template, or it's not binding. The signatures make it an official legal document that you can use in court later to enforce your rights if necessary.
A signed contract shows that you both agreed to the terms and conditions described in the virtual assistant subcontractor agreement.
These legal provisions are the most important ones to include in your agreement to protect you and your client. There are other legal provisions you should add, and these are all covered in my customizable legal template.
With my template, you have the peace of mind that you are covered legally.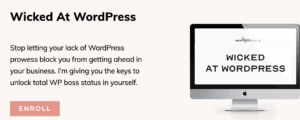 What Can Go Wrong if You Don't Use a Virtual Assistant Contract Agreement
Now let's talk about the things that can go wrong if you don't create a freelance contract agreement. Verbal agreements on virtual assistant projects can go terribly wrong. Here are some problems you could have without a legal agreement:
Non-Payment: Without a formal agreement, clients may refuse to pay you for your time or work. Since you rely on that money to pay your bills, this can have a devastating effect on your business and personal finances.
More legal issues: When you don't have an independent contractor agreement, you can't prove that there was an agreement in the first place. Without proof, you are left with no legal recourse to recoup money or assets for a specific problem.
Misinterpretation: Without clear expectations either one of you could misinterpret the project's terms or scope of work. Lack of clear project definitions can lead to horrible, stressful disputes.
Disputes over intellectual property: Without a proper freelance contract in place, I often see disputes and lawsuits over who owns legal rights to the work created by the freelancer? Maybe you created a short video for a client and you want the legal rights to be able to display or use it in your own business too. But without including this provision in your VA contract, you are going to face legal troubles.
Loss of time and money: Often, time is just as valuable as money. Without an agreement, you risk losing both.
Additional liabilities: Your client can add extra liabilities and work outside of what you originally agreed upon. And worse, there is no legal recourse for you.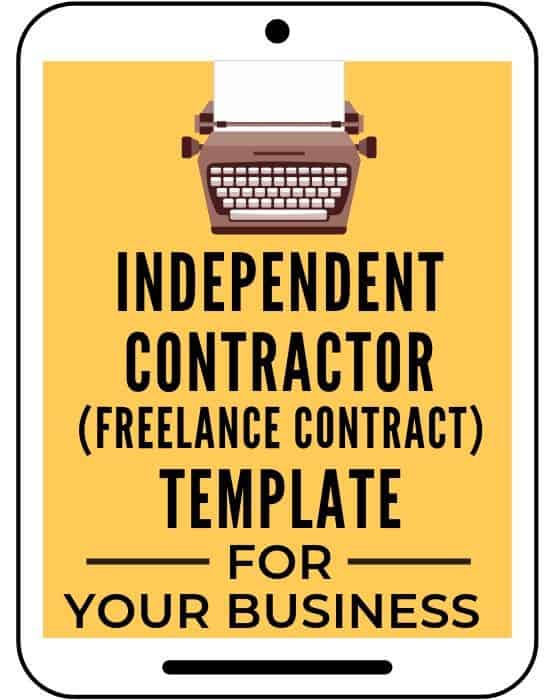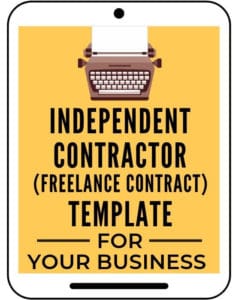 How to Use a Virtual Assistant Contract Template (Written by a Licensed Attorney)
Hiring a law firm to create your own virtual assistant contract template will cost you thousands of dollars. Legal advice is costly. Attorney's charge their hourly fee as well as other costs associated with meetings and drafting legal documents for you.
But I have the perfect solution to your problem!
My freelance contract template covers everything you need to protect both you and your client. It's a legally binding contract that already includes everything to make things easier and faster for you. As soon as you purchase it, you can download it instantly, then you just follow my directions to plug in your business information.
The good news is that it only takes 15 minutes to customize my template with your information. It's simple and easy to follow. Plus, you'll have a legit, comprehensive freelance contract drafted by a real lawyer and professional blogger – ME!
It's the best way to make your own contract and comes as a word document.
It's an affordable and done-for-you legal template to protect your business, and I even use this contract with the VA's and freelancers I hire in my business.
Many business owners have purchased this template. Check out 100's of 5-star reviews of my templates on my Facebook page here, so you can see other happy customers.
Keesha bought my easy-to-use freelance contract template, so listen to what she had to say below:
Here's what you get when you purchase the independent contractor agreement template from me:
A detailed Freelance Contract that includes all the legalese you need to protect your business.
A comprehensive freelance virtual assistant agreement template that includes the necessary information to protect you from all kinds of legal issues with running your freelance business.
The contract was drafted by an experienced lawyer who has more than 10 years of legal experience (Me) but won't cost you a fortune.
It comes with easy idiot-proof instructions to customize the template based on your business in 15 minutes or less!
Instant download so you can begin using the legal template right away!
Lifetime access to free updates.
Trusted by over 30,000+ bloggers, course creators, freelancers, my clients, and other business owners just like you!
You may also want to check out the Freelancers Legal Bundle I created, which includes the freelance contract template, an LLC operating agreement, and a confidentiality agreement plus 5 additional bonuses! This a better value deal.
It comes with five awesome bonuses. So, check out the bundle here.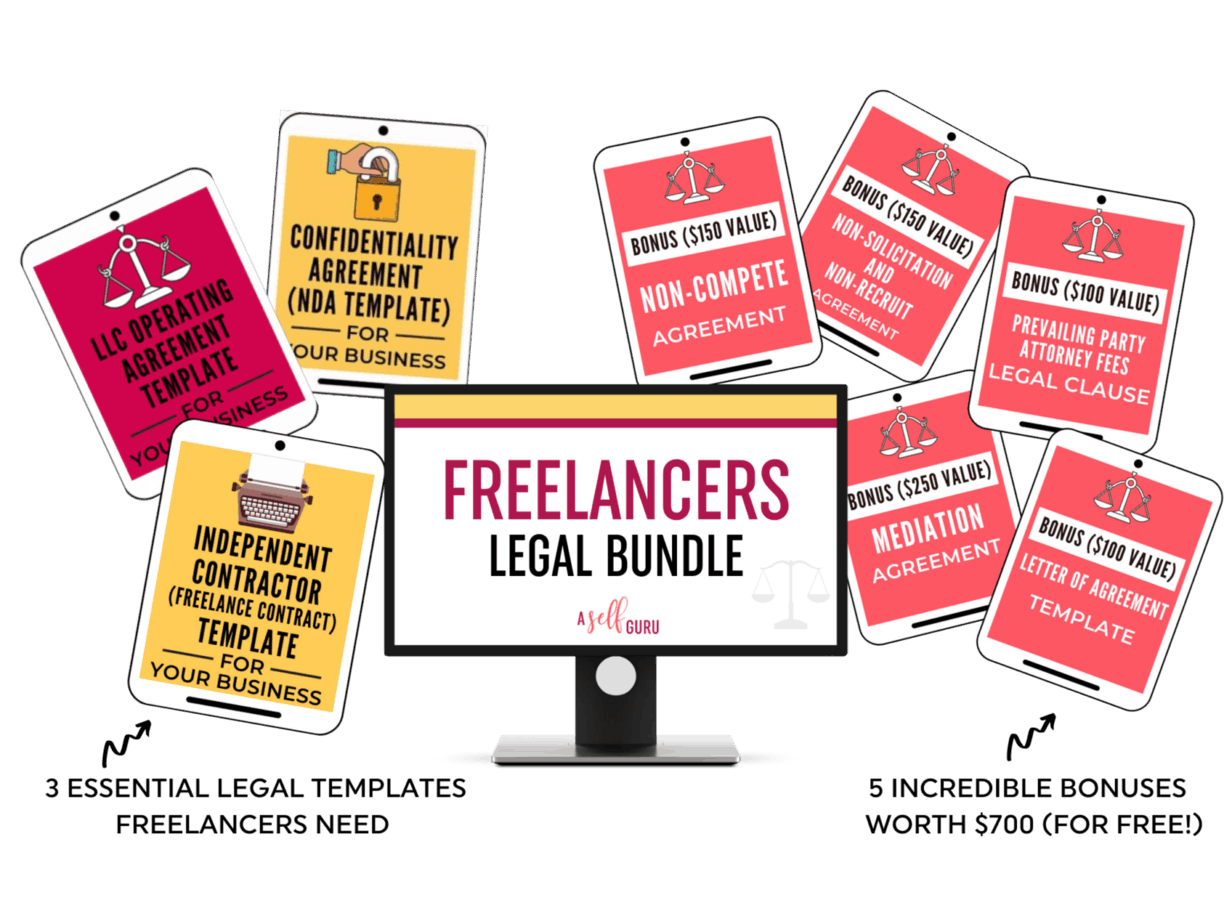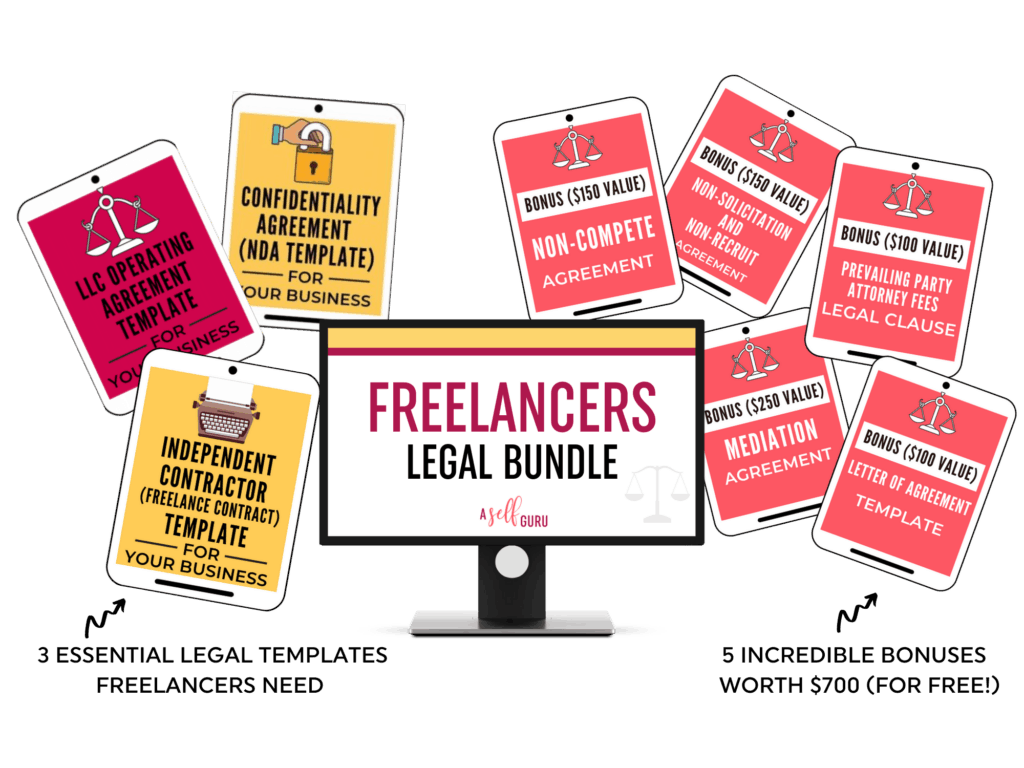 Final Thoughts on Virtual Assistant Contract Template
Starting a virtual assistant business is an excellent way to make money working from home, and virtual assistants fill a great need in many businesses. Work at home jobs are huge right now, and it's easier to work from home than ever before.
But there are legal aspects to your business that you shouldn't neglect! The freelance contract template protects you and your business from potential legal problems. It also provides the protection necessary to keep your business running smoothly and legally.
Click here to get your virtual assistant contact template now so you can start protecting your business.
Don't forget to join my awesome Facebook group with other entrepreneurs HERE.
If you like custom contract templates instead, then you have the option of working with me one-on-one here to draft a custom VA contract for you as well.
LET ME KNOW IN THE COMMENTS BELOW IF THIS BLOG POST WAS HELPFUL. DO YOU HAVE ANY OTHER QUESTIONS ABOUT THIS FREELANCE CONTRACT TEMPLATE?
Blog Posts Related to Virtual Assistant Contract Template
Are you blogging legally? Check out this legal tips page where I've put together helpful blog posts and videos for you on various legal and business topics including the Privacy Policy you will need to post on your website (legally required)!
Here are some more blog posts to help you grow and protect your online business legally: