COVID-19 has changed the world.
The global response to this pandemic has shut down industries, retailers and companies across the globe.
While some supply chains are still intact, others have been disrupted at the source because many factories in China have been closed.
Shipping companies are also prioritizing their shipments to focus on goods considered as essential while the globe shelters in place. If your business sells products or services considered non-essential, the shipping delays you will experience could be significant.
That's why now is the time to start your online business or grow your online business with digital products of your own to make it easier for people to purchase from you.
With your own digital products, you don't have to worry about shipping anything to anyone, and this is the kind of convenience everyone is looking for right now!
Luckily, I created 16 some digital products of my own awhile ago with the help of this fabulous resource.
This course truly changed my life as you can see here.
It allows me to make $35,000+ a month from my online business.
Now let's find out what are some of the ways COVID-19 will impact your business? 

Expect Less Affiliate Commissions
This has already started to happen where tons of businesses have cut back on their affiliate commissions that they once used to offer.
A big example of that is Amazon where they cut down their affiliate commission for furniture and home improvement products from 8% to 3% and for grocery products to just 1%!
Ouch if you are an Amazon affiliate used to making thousands per month. It will be tough to make that money now. Here's a helpful guide on how to make money from Amazon.
I'm an Amazon affiliate but fortunately, I don't rely on their affiliate program to make my affiliate income every month but I do know tons of business owners who did.
They are now looking for new ways to substitute that monthly income they lost from Amazon commissions.
There are tons of affiliate programs out there that are much better than Amazon.
Here are some of the ways you can still make thousands from affiliate marketing.
Note: Here's our FREE affiliate program for you to earn a 40% commission on all my legal templates here.
I do pay thousands in affiliate commissions every month as you can see below, and you can sign up here for my program.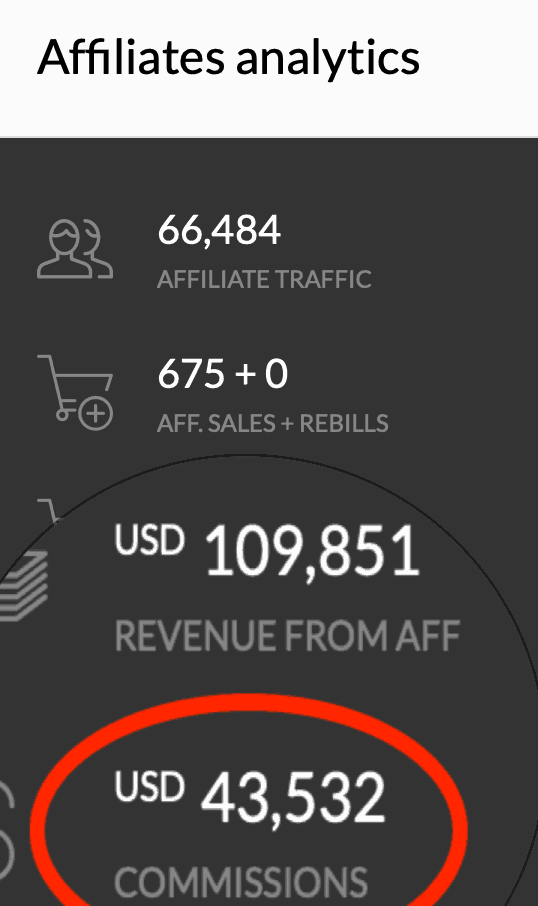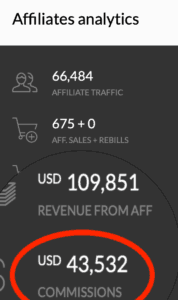 More Safety Checks
The International Chamber of Shipping has published safety guidelines for shipping in response to the COVID-19 pandemic. These guidelines address the seafarers involved in global shipping.
All of the major carriers, such as UPS, FedEx, DHL, and the USPS, have published guidelines to follow when using their services. Many of these websites are updated daily, so the best policy would be to consult your carrier's website daily for as long as the virus-related restrictions continue.

Expect More Delays
You may want to give yourself more lead time to account for these delays.
All of the sites consulted for carriers indicated that they have suspended all service-level agreements to shipping times during this crisis. Again, check with your carriers daily for the most up-to-date information.
Make sure to keep your customers updated on how these shipping changes could affect your company's lead times.
Consider Publishing an Advisory Statement
If you have a brick and mortar business then you are impacted the most by COVID-19.
Major retailers like Apple, Microsoft, GE, and others are continuing to update their customers regarding their supply-chain logistics as the COVID-19 pandemic continues.
Other companies, like Domino's and Papa John's Pizza, have modified their television advertising to inform their customers of their updated response to the outbreak.
The bottom line is that you need to be honest with your customers.
If you have previously had shipping guarantees, publish a service announcement on your website indicating that these guarantees are not possible at this time.
Don't make promises that you can't possibly deliver.
Consumers are already aware of supply-chain issues as Amazon and big-box retailers have already changed their shipping policies in response to the pandemic.
Global shipping has been severely impacted by the COVID-19 pandemic.
Currently, all of the major carriers are still moving packages; however, there is no guarantee that this will continue.
You may have to temporarily switch carriers should your primary shipping partner decide to shutter their doors. Be sure to visit your shipper's website daily for updates, and then update your customers as things change.
Increase in Online Businesses
It's not all doom and gloom due to COVID-19. We are seeing tons of new online businesses emerging daily.
So there's a lot of opportunity for you today to start and grow your online business!
People are getting more comfortable with online learning now, which is great for anyone wanting to create a course or offer any digital product.
Here are some business ideas for you to explore and start:
E-commerce Business

Professional services (such as a Freelancer, photographer, and others)

Live Coaching, Workshops and Speaking 

Direct Sales or Network Marketing 

Subscription Service (think Blue Apron or Netflix)

Online Education (create courses with this)

Marketing Consultant or Agency
COVID-19 has made us realize that life is truly valuable. The things that used to sit on the backburner take priority now.
More of us are realizing that life is short and we don't want to settle for the obvious.
People are also willing to spend more on things that are a "necessity" so this is an opportunity to establish yourself as someone whose products and services are essential.
Overall, this is your golden chance to attract more customers and readers to you and serve them with your valuable skills and experience online.
If you enjoyed this article, here's another great post on how to start your business legally: Legal Pages And Legal Contracts For All Bloggers And Entrepreneurs
Other Popular Blog Posts:
Let me know how COVID-19 has impacted your business (online or offline) in the comments below!