Ever wondered how to start your virtual assistant business? Few things are more daunting than starting a business from scratch. There are tons of variables to consider, not to mention the possible pitfalls.
Starting your own business requires planning, patience, and let's face it, a considerable leap of faith.
What if there was a business that didn't require a college degree, hours of previous experience, a fancy office space, or lots of expensive equipment? This may sound too good to be true, but trust me, this type of business opportunity does exist!
Starting your virtual assistant business is a viable option that doesn't call for tremendous overhead.
Actually the hardest part is deciding on the virtual assistant services you will offer and how you'll distinguish yourself and your business from the competition out there.
What is a virtual assistant?
Think of a virtual assistant as a remote office administrator. These days, just about all of the tasks that were traditionally handled in an office setting can be done remotely (with the exception of making coffee!).
So a virtual assistant is someone who provides support services to other businesses from a remote location. Because of the massive growth of online businesses, virtual assistants are in great demand these days.
What kind of virtual assistant services can you provide? Here are some ways to make money as a virtual assistant:
and more!
Why hire a virtual assistant for your business?
Here are a few great reasons to hire a virtual assistant:
To save more time and increase your productivity
Let's face it, as an entrepreneur, you have a million things to do all the time! Right? But time is money.
A good virtual assistant can free up your time, so you could work on other high-level important tasks.
So for example, if you don't particularly enjoy creating graphics and templates for Pinterest or any other social media, then hire a virtual assistant to do that for you.
Also a virtual assistant for financial advisors is another good option.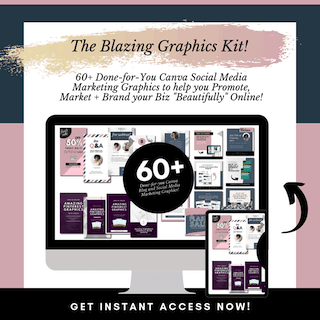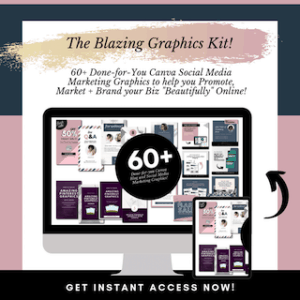 Same way, if you don't enjoy managing your Pinterest account or haven't found success growing your Pinterest, then it's time to get a talented virtual assistant to manage Tailwind and Pinterest for you.
Related: Grab this Pinterest marketing course to learn how to gain massive traffic from Pinterest!
Have your virtual assistant design your Pinterest pins if you don't want to or don't have the time for it.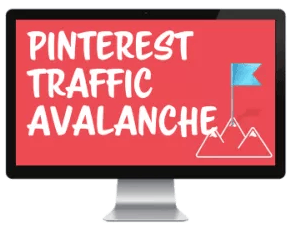 Imagine all the hours you would save to work on business growth opportunities instead. You will have the time to focus on your core business functions.
This would, in turn, increase your productivity, so you would have the time to work on things that produce the best return on your time!
Virtual assistants are much more affordable than hiring employees. They work as independent contractors, which means you don't have to pay for their medical or insurance benefits or worry about payroll taxes that you would if you were to hire an employee, whether part-time or full-time.
Just make sure their independent contractor status is clearly specified in a virtual assistant/ freelance contract you sign with them so that your business company is not responsible for any legal and tax issues with the IRS.
Related Post: 15 Essential Things to Include in Your Freelance Contract
Also, the best part is that you can hire a virtual assistant on an hourly basis to pay according to your requirements. This would reduce your costs even more because you would be paying them for only the work you need from them.
Pro Tip: Grab this legal template by Amira when you are ready to hire your virtual assistant or if you are a virtual assistant yourself, then you still need this template to work with clients to protect yourself legally and financially.
It's always best to trust a lawyer written legal contract than trying to put together something of your own.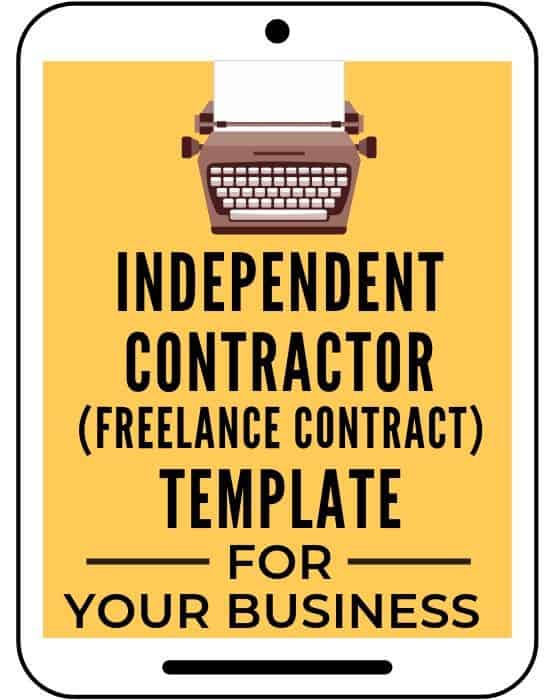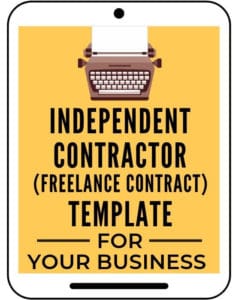 When hiring a virtual assistant, many entrepreneurs make the mistake of disclosing their business information without signing a confidentiality agreement (also known as NDA) with their virtual assistant and later regret it then someone steals or copies their business ideas.
Without this NDA, you are sharing your business secrets without any legal protection whatsoever. You risk getting your business information and valuable ideas stolen and misused! Don't ever hire a virtual assistant without first signing a confidentiality/ NDA agreement.
Watch the videos here to learn more about the importance of this confidentiality/ NDA template.
Related Post: Why Confidentiality Agreement is a MUST for ANY business owner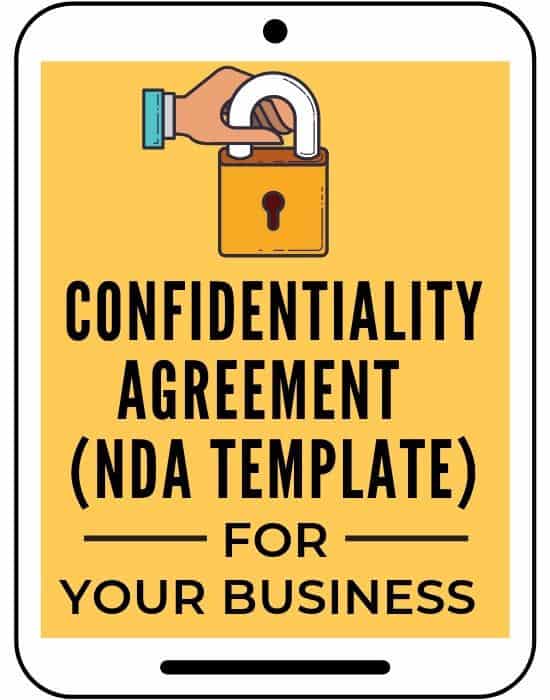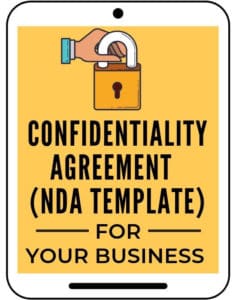 Running a business solo is quite stressful. If you are finding your "to-do list" to be overwhelming and never-ending then it's time to get help.
Having the right virtual assistant by your side takes away some of that burden and stress off your plate, allowing you to have more leisure time.
By outsourcing mundane busy tasks, you will get to spend more time with your friends and family. This adds more balance and harmony to your life and you avoid burnout.
A skilled virtual assistant can perform a variety of tasks to ease your workload and reduce stress. This is the reason most entrepreneurs hire a virtual assistant.
I know one of the things that cause stress for me is writing fresh content and you could always outsource that to a good VA with the help of this method.
To streamline your business
If you don't have clear processes and systems in place for your business then a virtual assistant can help you streamline your business operations.
You need to develop efficient processes and have business systems in place to increase your growth, not to mention also automate your business so everything flows even in your absence.
10 Easy Steps to Starting Your Virtual Assistant Business
Now let's talk about the steps you can take to start your virtual assistant business easily. Think of these as your virtual assistant business checklist!
 1. Know your niche
Probably the most common type of virtual assistant is a general office administrator. This is someone who takes care of general office tasks like writing and answering emails, organizing files, keeping schedules, doing research, drafting reports, etc.
Certainly, there is a demand for this kind of broad-range assistance. However, if you want your company to stand out, focus on a more specific angle.
Here are a few examples of virtual assistant niche services you can offer:
Virtual social media experts
Virtual writers/editors/proofreaders
Virtual accountants
Virtual travel agents
Virtual real estate agents
Here are top virtual assistant niches you can explore:
Social media expert
Facebook live expert
Facebook ads manager
YouTube marketing expert
Sales funnel strategist
WordPress expert
Copywriter
Webinar expert
Customer service manager
Online researcher
You can't work with everyone because your time is limited. Having a niche for your virtual assistant business allows you to focus your time and energy on the exact people you want to work with –  your ideal client!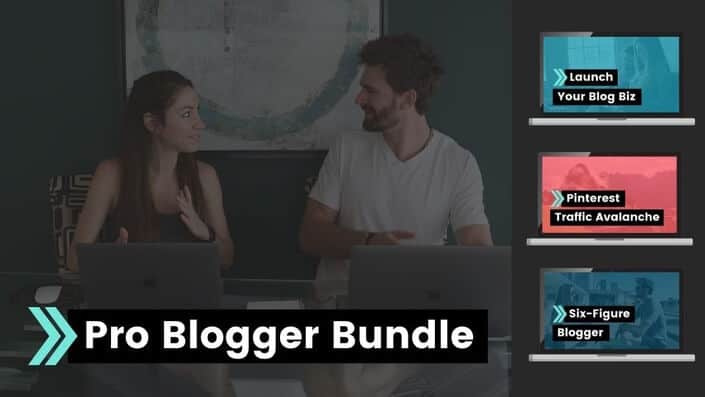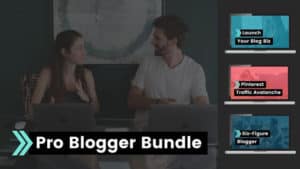 2. Know your skillset
Take the time to examine your own abilities and then flaunt them!
For example, if you're a people person and have countless contacts in multiple industries, how about setting up a business based on virtual event planners?
Or if you have an academic background and excel at research, consider a business that represents virtual investigators, scholars, and scientists.
Brainstorm what you are good at and write down your strengths. This will help you pick your specialty and decide what services to offer as a virtual assistant.
Perhaps the best tip for starting a successful virtual assistant business is to know which aspects of the enterprise bring you the most joy!
Whatever it is – whether it's customer service, creative marketing, or running the numbers – make an effort to engage in that activity every day.
3. Know your competition
Once you have finalized your virtual assistant business plan, chances are someone else has already thought of a similar model.
This shouldn't discourage you; in fact, it should motivate you to learn all you can about your competition.
Study your competition to distinguish yourself from them.
When researching the competitors, keep an eye out for any deficiencies.
For example, maybe your biggest rival has a less-than-stellar media presence. If so, you can use this as an invitation to boost your own marketing and promotional efforts, especially on social media.
Find out how your competition can be different than you, how they market to their audience, how can you make your services better or different than them? Maybe you can make your services more affordable or offer different packages of services altogether?
Don't steal or copy your competition. Just get inspired and create your own unique brand of services that your clients can trust and rely upon.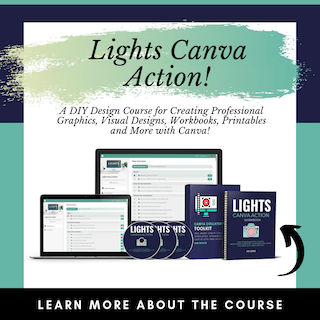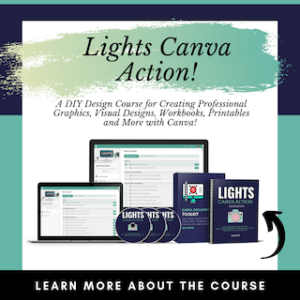 4. Know your mission
Can you explain the reason you started your company and precisely what services you offer in no more than 3 minutes?
If not, practice reciting an "elevator pitch" until it rolls off your tongue with ease and authority.
Keep in mind that no one is going to buy into a business unless it comes across as a relatable and logical service.
While you're figuring out your mission, it's a good time to start thinking about your virtual assistant business name. Of course, using your own name is always an option, but maybe you'd rather use something that's catchy (or even a bit quirky) that underlines your mission.
Remember your mission is the motivation behind starting your own virtual assistant business and it is going to help you understand what kind of value you will be providing and how you are going to market your virtual assistant business.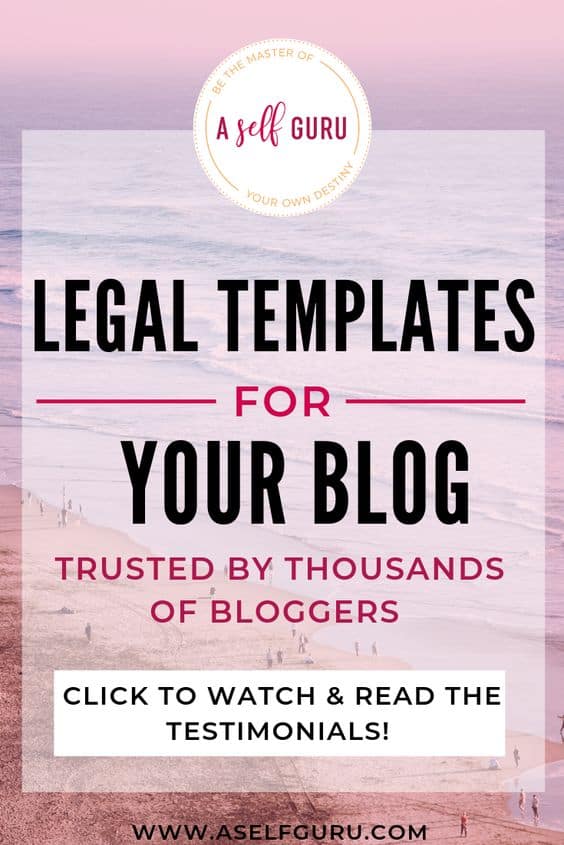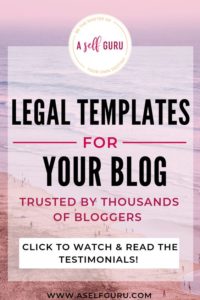 5. Know your worth
What do virtual assistants charge? How much can you make as a virtual assistant?
When you're just starting out, you may be tempted to offer "introductory" services at a very low price or even for free.
I'd like to caution you against doing this; you don't want to set a precedent that you're ok with working for a minimal fee (or no fee at all).
Right away, get into the habit of demanding respect and recognition for the hard work that you do. The next time someone inquires about a deal, explain that your time is just as valuable as anyone else's and your expertise is certainly worth paying for.
When you are starting your virtual assistant business, you can begin by charging per hour for your services. Depending on your skill set and expertise, you could charge anywhere from $15 to $100+ per hour as a virtual assistant!
According to Indeed, the average virtual assistant hourly pay is about $15.81. As a beginner virtual assistant, I recommend you start with $15 per hour.
In the beginning, you won't know exactly how long it will take you to complete each task. The hourly rate allows you and the client to have realistic expectations from each other.
On the other hand, you could also create packages of virtual assistant services that you can offer such as:
Pinterest management per month for $500.
SEO editing for $100 per post or $500 for 10 posts
Whether you charge per hour or create packages of your virtual assistant services is up to you and how much your clients are willing to pay for! Some clients have a higher budget than others, so experiment and see what works best for your business.
6. Know your voice
Once you've established your mission as a virtual assistant, run it by your friends, family, and business peers.
When you're in "business mode," you don't want to sound too bossy or like a know-it-all, but you do need to come across as an authority in your field.
Work on cultivating a tone that's confident, positive, and approachable. Ask yourself, "what sort of voice would I want to listen to and be inclined to trust?"
7.  Know your limits
Be realistic about your virtual assistant business goals. In other words, don't promise what you can't deliver!
Determine practical deadlines and stick to them.
For example, if you claim to return emails within 24 hours, it behooves you to do it!
If you promised a client to complete a task by a certain date then make sure to fulfill that commitment to building trust and credibility.
Think about these important factors –
Do you want to work full-time or part-time?
Do you want to work on weekends?
Will you be available to clients after hours?
No matter how you end running your virtual assistant business, make sure your clients understand the importance of adhering to your rules and routine.
And speaking of limits, it's essential to create a budget and follow it from the get-go. For this, you may need to hire an accountant or at least have someone available to double-check your numbers. If you deplete your financial resources, there's no way you're going to get your virtual assistant business off of the ground.
8. Know your business system
Even with all the money, confidence, and enthusiasm in the world, you won't have a successful virtual assistant business unless you have an established work structure.
You and your clients must be on the same page regarding expectations and protocol. Once you have an established routine, the day-to-day affairs will run smoothly.
Study how other successful entrepreneurs get things done and adopt the methods that resonate with your mission and your work style.
Be honest about the practices that don't work for you; don't waste time trying an approach that obviously isn't right for you.
Remember that just because it works for a top-ranking company doesn't mean it will work for you too. Carve your own path and create business systems and processes in place to succeed.
Technology is a vital component of most businesses. Before you commit to a job, make sure you have the proper equipment and software on hand and, more importantly, make sure you know how to use it!
Additionally, integrating a client portal into your business can greatly enhance your efficiency and professionalism.
It allows seamless communication, file sharing, and project management. It keeps your clients informed and engaged in the work process while maintaining a secure and organized environment for collaboration.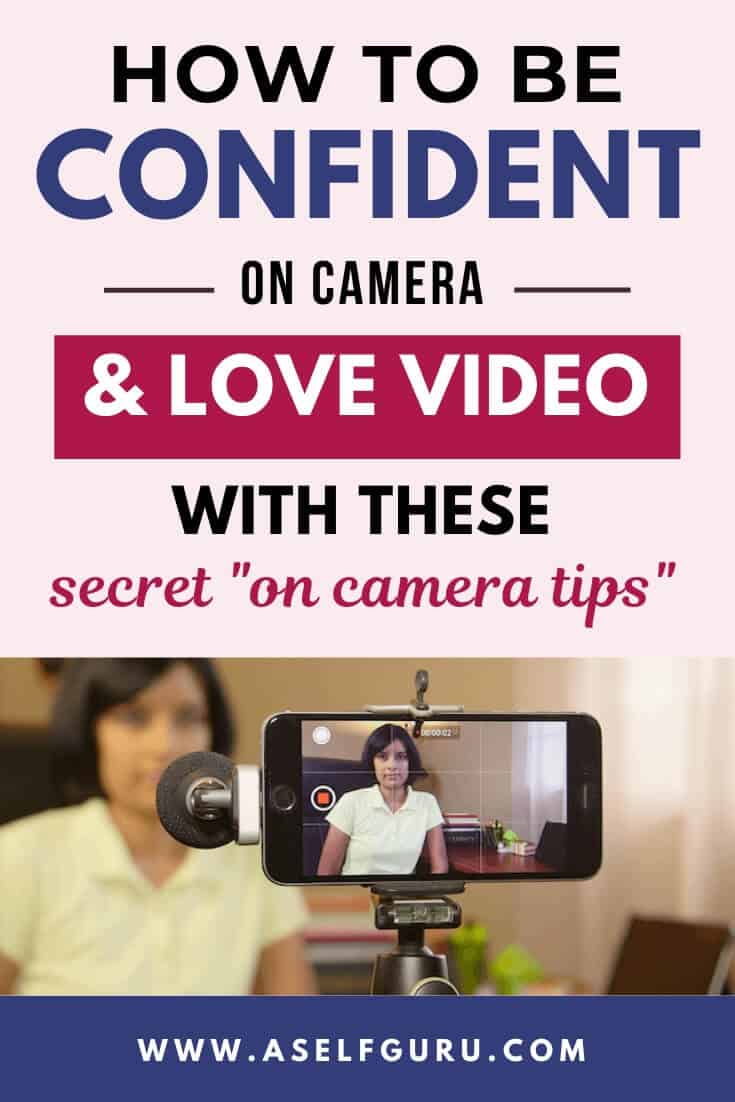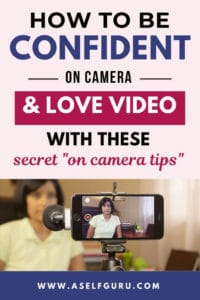 9. Know your clients
Once you determine your virtual assistant niche, you can figure out the type of clients you'll attract.
Basically, you want to ask yourself "who will benefit from the services my business provides?"
Then the next question is, "how will you attract those ideal clients?"
After you've researched your competitors, look for gaps in the market place. Ask yourself, "What services are obviously absent or under-represented?" By pinpointing what's lacking, you have a better chance of creating a unique scheme that will appeal to a wide range of clients (for example, a progressive marketing angle or an irresistible promotional offer).
You need to know what a client thinks of your work (and you) if you want to grow your business.
How do you find out their opinions?
Pro tip: as soon as you complete a job, ask the client if they'd be willing to take a (very) brief survey about the services you rendered. Limit the survey to no more than 5 questions, one of which should be "how could the overall experience be improved?"
The next step is to read the responses and, if necessary, implement changes. Don't forget to thank your clients for their valuable input!
10. Know your legal obligations: Virtual Assistant Contracts
This is far the most important tip! Make sure to legally cover your virtual assistant business! 
Don't overlook the legalities of starting a new business.
Depending on where you live, you may need to get a business license or depending on the name of your company, fill out a DBA form ("Doing Business As").
You will need to decide the legal structure of your virtual assistant business and how you will be taxed. Make sure to track your virtual assistant business expenses from day one!
This way, you can claim some tax deductions for your business.
Always consult a lawyer and tax professional before making these important financial and legal decisions for your business.
You could be a sole proprietor and that means you and your business are considered one. You report all your business income and losses on your individual tax return.
Probably the most common and recommended legal structure for a single owner virtual assistant is forming an LLC. LLC is known as a limited liability company.
An LLC is easy to set up and separates you from your business for legal liability purposes, so if tomorrow, your business gets sued, your personal assets like cars or home are protected from the creditors.
Therefore, it is much more preferred over a sole proprietorship. You can hire a lawyer to form an LLC for you or you could do it yourself online depending on where you are located.
You'll want to open a business bank account and check with a lawyer to double-check that all the legal affairs are in order.
Pro Tip: You can set up a quick 30 minutes business coaching call with a lawyer like Amira to discuss your legal obligations. It's always better to be safe than sorry!
Virtual Assistant Contracts
Don't forget the two legal contracts you will need in your virtual assistant business:
Confidentiality / NDA template – if you are hiring a virtual assistant then you must protect your business proprietary information, business ideas from being copied or stolen. The easiest way to protect your business is by signing this contract with your VA. NDA stands for non-disclosure agreement
Freelance contract / independent contractor agreement – before working with clients as their VA, you should enter into this contract to get paid on time! Not to mention 20+ additional legal provisions you need that are part of this contract to protect you and the client.
Check out both legal templates in Amira's legal store here.
Bonus: Best Books on Becoming a Virtual Assistant
Here are 4 Amazon books every virtual assistant must read:
Stay at home moms making $$ – 7 Steps to Starting Your Own Virtual Assistant Business
4. My So-Called Freelance Life
Final Thoughts – 10 Easy Steps to Starting Your Virtual Assistant Business
All 10 tips to starting your virtual assistant business are super important and use these as your virtual assistant business checklist to be your own boss.
Know what skills you will need as a virtual assistant and who is your ideal client.
But once you're up and running, how do you ensure that your virtual assistant business will grow and thrive?
In a nutshell, if you have happy clients, you know you're on the road to success.
From day one, decide that you'll go above and beyond your client's immediate needs; in other words, undersell and then overdeliver.
For example, complete a project earlier than expected or offer a discounted price on the next assignment.
As excited (and anxious) as you may be to start a new business venture, it's essential to proceed with a thoughtful virtual assistant business plan in place. Know that when your clients have a unique, profitable, and memorable experience, you'll gain the recognition and respect your virtual assistant business deserves.
About the Author: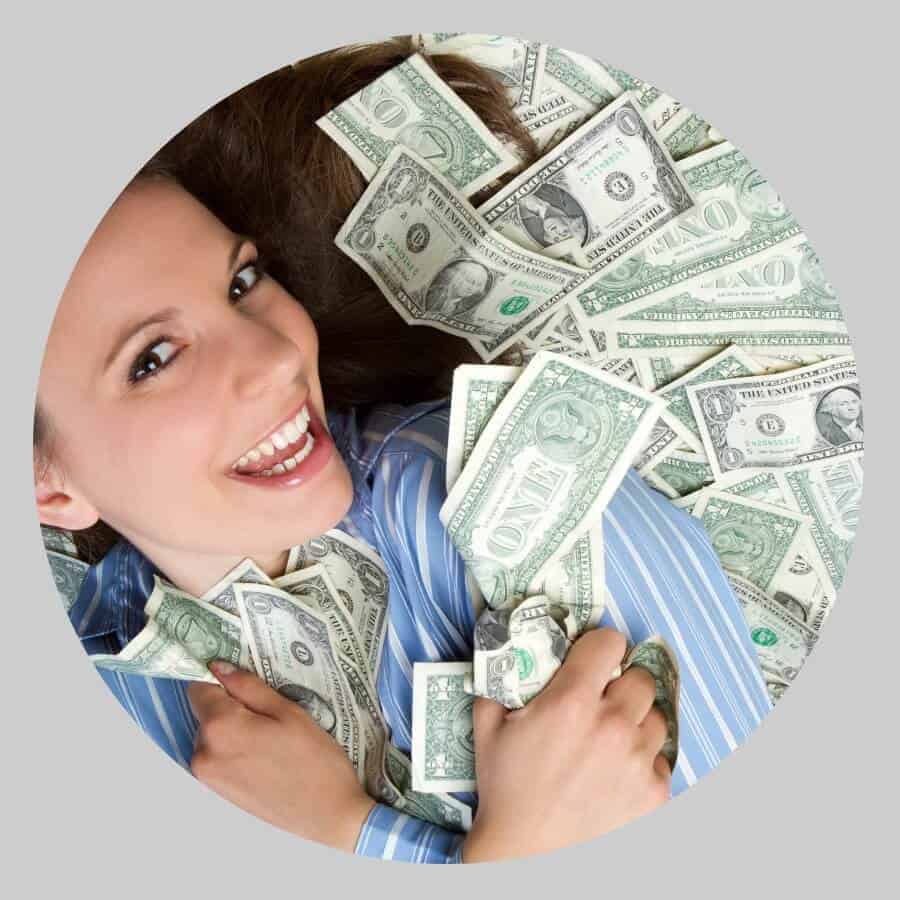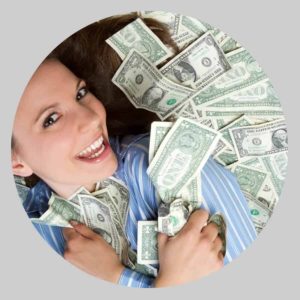 Samara Kamenecka blogs over at Extra Dough Pro, where she helps moms develop a side hustle so they can make extra money but still be around for their kids. Don't miss her excellent overview of the online ESL market, especially her Magic Ears reviews and VIPKid reviews on her website.