Running a small business necessitates an understanding of all aspects of finance, from purchasing to managing expenses to filing taxes. Many people require assistance with bookkeeping and other aspects of running a small business's finances.
Bookkeepers are incredibly important to small businesses because they take care of these basic financial needs. As a bookkeeper, you can make good money helping entrepreneurs with their financial problems when they are already overburdened with everything they need to do.
In the article, I explain how to start a successful bookkeeping business, as well as how to protect your business with customizable legal templates.
I also answer some of the biggest questions aspiring bookkeepers have so you can start your dream business and finally be your own boss.
The Benefits of Starting a Bookkeeping Business
There are many benefits to starting a virtual bookkeeping business. First, the sky is the limit with income because you can eventually hire freelance contractors so you can take on more clients.
Bookkeeping is also a well-respected profession that provides services that are in high demand among business owners. Because every business requires financial management, bookkeeping is a highly sought-after profession.
You get to choose WHO you work with and even when you work. This freedom allows you to work around YOUR perfect schedule that gives you more time with family and friends.
Working a traditional 9 to 5 job where you work to achieve someone else's goals rather than your own will never give you this kind of freedom.
You can work full-time or part-time. Many freelance entrepreneurs begin their business as a side hustle while working full-time until they are able to leave their 9-5 grind. Being self-employed has many perks and benefits.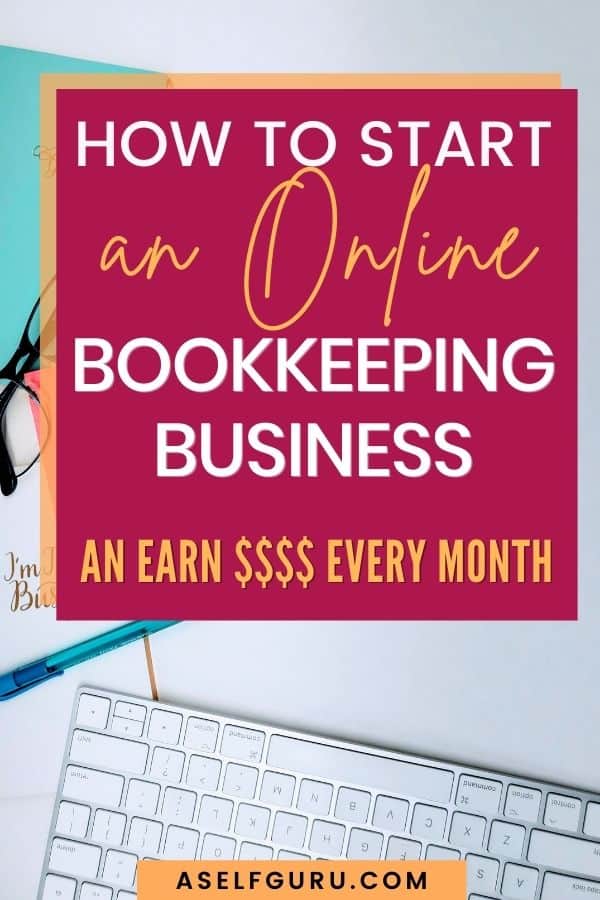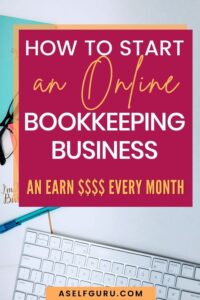 Can I Start a Bookkeeping Business with No Experience?
Yes, you can start any business without experience. For example, you have a degree in accounting or are certified as a bookkeeper, but instead of working for an accounting firm, you decide to start your own business.
However, bookkeeping is one of those services where you must demonstrate your ability to do the job. You may not have any experience yet, but having a degree or certification demonstrates that you have the necessary knowledge and training.
Bookkeepers.com is a great resource for new bookkeepers. There are courses to help you start and grow your own bookkeeping business.
The problem with the lack of experience becomes a significant factor when you start looking for clients. The know, like, and trust factor really comes into play with bookkeeping for small businesses. Business owners need to trust you to hand over their finances to you.
Before starting your bookkeeping business, perhaps you had prior customers or even worked as an accountant. This type of experience shows potential clients you've done this type of work before, and that other people have trusted you.
You'll also need a Confidentiality Agreement in place with your clients to ensure that you're handling their finances correctly and not sharing them with others.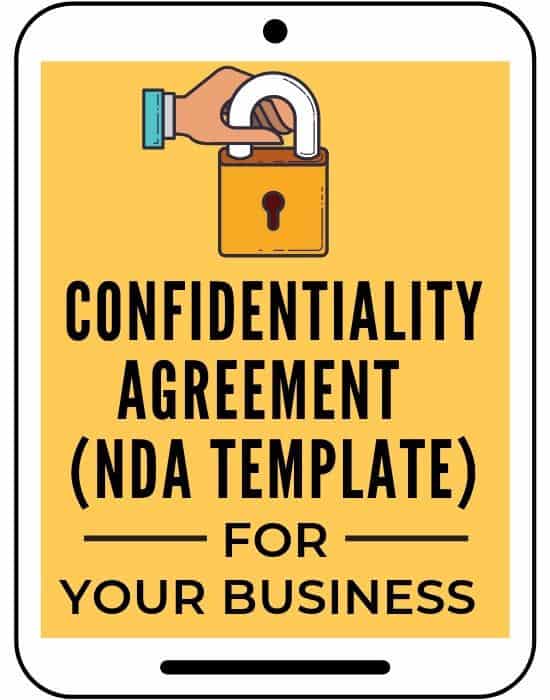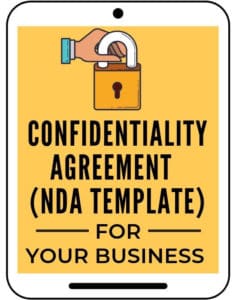 Do I Need to Be Certified to Start a Bookkeeping Business?
Having your CPA demonstrates that you already have the skills and knowledge to be a trusted bookkeeper. It goes a long way toward establishing your expertise and trust.
If you have formal education in bookkeeping or already work as a bookkeeper, you should get certified before starting your own business.
There are two professional organizations that many expert bookkeepers recommend:
National Association of Certified Public Bookkeepers (AIPB) – To earn an AIPB certification, you need 3,000-hours of work experience, and you must pass a certification exam. After you become certified, you can put CB for Certified Bookkeeper behind your name.
This certification gives you an advantage when looking for clients and is perfect for those who have no formal education in the accounting or bookkeeping field.
National Association of Certified Public Bookkeepers (NACPB) – This certification is for people who already have at least a Bachelor's or Associate's degree in Accounting. To become NACPB certified, you must show proof that you have one of those two degrees and pass an exam. Then you can use the CPB credentials.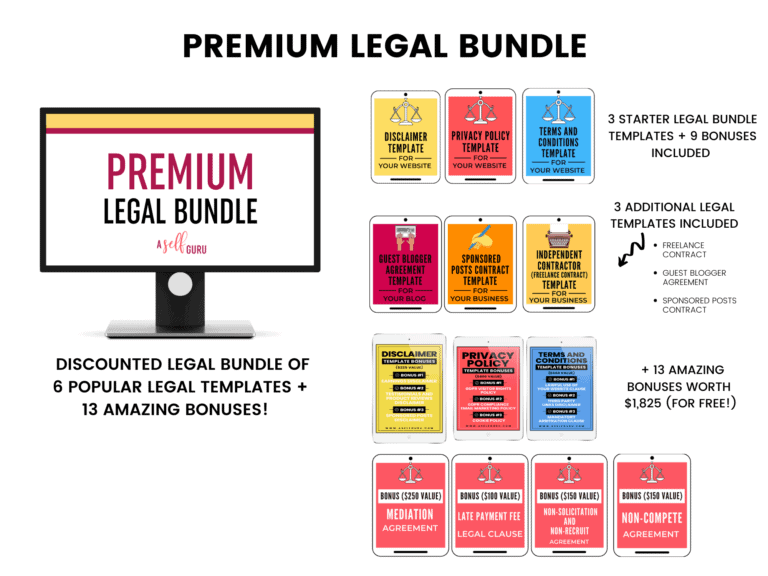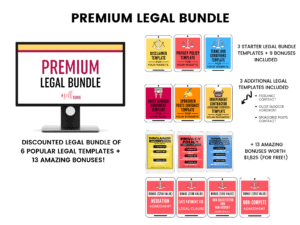 How Much Does It Cost to Start a Bookkeeping Business?
You can start your business for next to nothing. The biggest thing you need is to create a website, preferably a WordPress.org website. You'll need to choose web hosting, but there are a lot of inexpensive options like Bluehost, SiteGround, HostGator, or BigScoots.
Bluehost and HostGator are the least expensive but still have great service. SiteGround is a little more expensive, but it's faster hosting. BigScoots is the most expensive, fast, and great for bloggers and business owners with more traffic.
You'll need to choose a theme, but the good news is that there are a lot of great FREE WordPress themes you can start with.
Or you can buy a premium theme that allows more customization and features from some of the best-known theme creators – Elegant Themes, StudioPress, or Astra.
Elegant Themes is home to the popular Divi theme. Astra is super-fast with many customizations, and StudioPress is home to the famous Genesis Framework.
Here are some of the other things you need to start your bookkeeping business:
High-speed internet
Office supplies
Errors and omissions insurance
Computer safety software like password management and disc encryption
Office supplies
Business cards
What Technology and Tools Do I Need?
Choosing technology for your business is one of the most important decisions you make because the right equipment can make life so much easier. Here are some of the software, apps, and equipment you should consider getting if you don't already have them.
Computer
You need a reliable laptop or desktop computer. Most of us don't have a lot of money to spend in the beginning, so pick something reliable that won't break the bank.
You can even get great refurbished computers from places like Apple, Dell, HP, and more. When you start making money, you can upgrade later.
But you can also invest in something like a MacBook where you'll have fewer tech issues, and they are known to last a long time.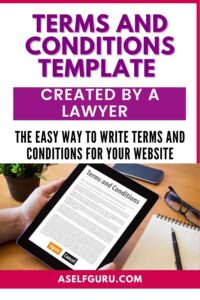 Data Storage
Places like DropBox and G Suite are great cloud solutions, and they make it easy to store data safely as well as share and find it easily. You can also use an external hard drive too. They come with storage capacities that you can use for a long time.
Web Camera and Headphones
You also need a web camera and headphones or earbuds that you can use for meeting with your clients online by Skype, Zoom, or something similar.
Most computers come with them now, but when I looked at some computers and laptops recently, I actually saw some that didn't have a camera.
You'll also want to create a tech stack of all the programs and tools you use in your business, like FreshBooks or QuickBooks Online, Evernote, Asana, Bill.com, etc.
Over time you can see what works best for your project management software, sending invoices, and any tech you may use with your clients. You may already have a favorite, reliable bookkeeping software or discover a new tool to use.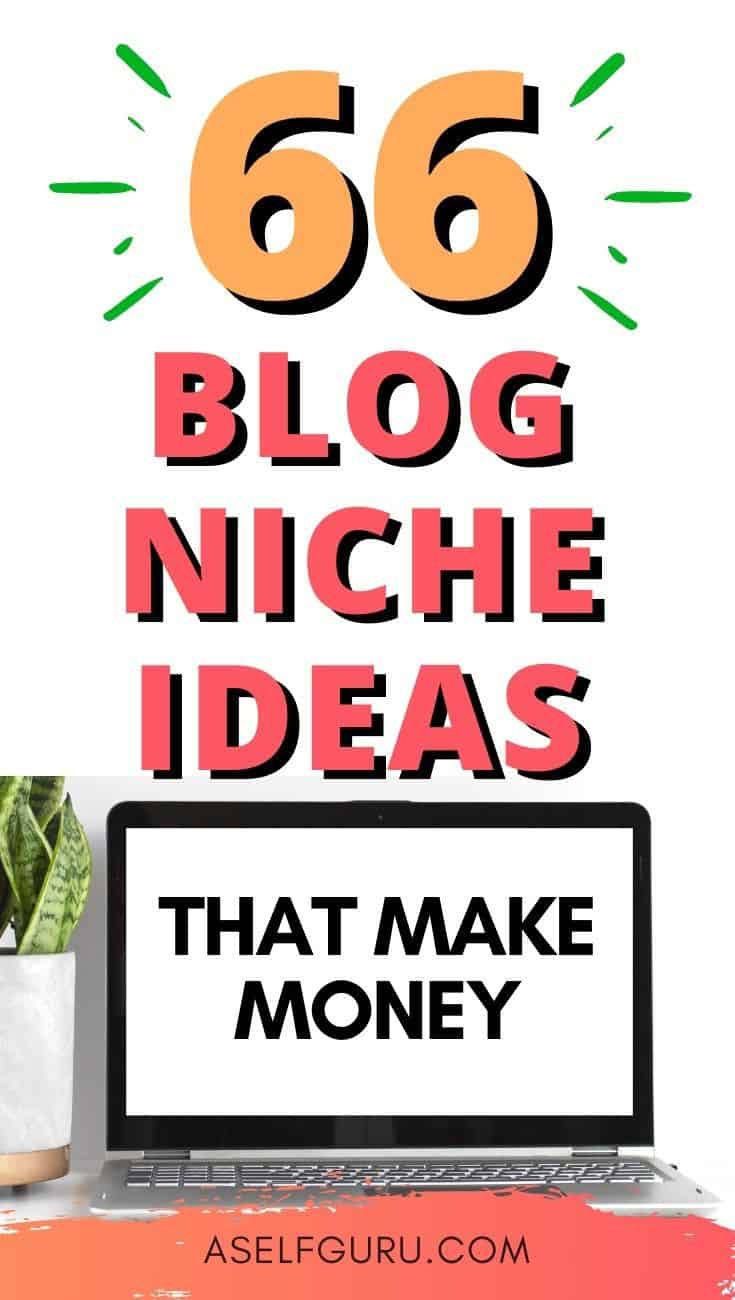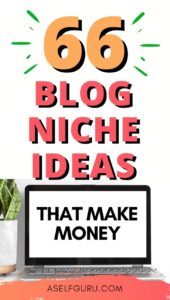 Choose a Niche and Define Your Ideal Client
First, you want to choose what type of services you want to offer to your clients and who you want to be. Even bookkeepers need to choose a niche so they can narrow their focus and establish themselves as experts in a particular service or industry.
There is a big difference between working for e-commerce stores and other small business owners who sell their own services with no physical products.
Bookkeeping for bloggers in the health and wellness industry will have different needs than Etsy Store owners.
Then your services can vary. You may want to only offer tax preparation services. Or maybe you love the idea of being a Virtual CFO for a business where they do accounting in a program like QuickBooks.
They can add you to their account as an accountant so you can help them with questions and taxes.
You have many options!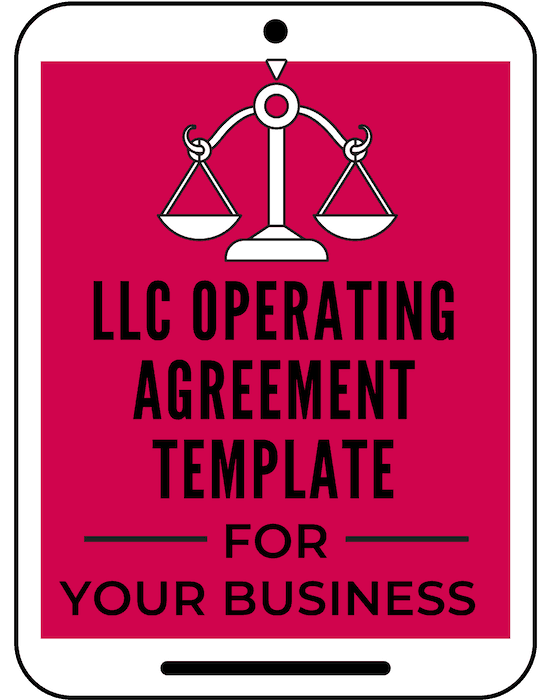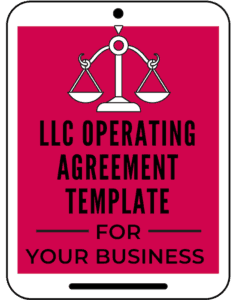 Should I Create an LLC?
One thing you should do as soon as you can is to legitimize your business by setting it up as an LLC or other legal entity. LLC stands for limited liability company and is a type of legal entity you can form to manage your business.
LLCs aren't the right solution for every business, but they do offer many protections than if you choose to run your bookkeeping business as a sole proprietor. I wrote an article on forming an LLC as a small business owner that you can read for more in-depth information.
An LLC is simpler to manage and offers you more protection than individual ownership does. If you're sued, an LLC ensures that only your business assets can be taken away and not your personal.
Read this article on how to form an LLC and decide if it's the right way to manage your business and you can use this service for filing it.
I also have an easy-to-customize LLC Agreement Template that will make setting up an LLC easy without spending hundreds of dollars on an expensive lawyer.
I've taken care of all the legalese speak for you with this helpful LLC Agreement Template. With my simple, affordable legal templates, I've assisted 30,000 entrepreneurs. Here's what some of them had to say about it:
You'll also want to set up things like a business checking account and get business insurance as I mentioned above. You want to do everything you can to protect yourself legally, and my Bookkeeping Agreement covers you.
With my easy template, you can have peace of mind that your business is always protected.
Trust me, as a business coach and lawyer, I see ugly lawsuits all the time with small businesses and their clients, so a Bookkeeping Agreement helps protect your business.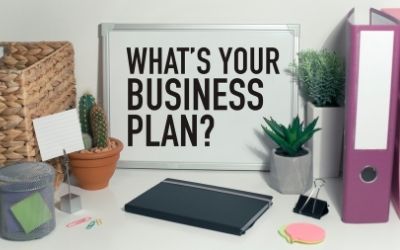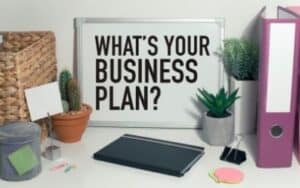 Create a Business Plan
A business plan is critical for any business, even if it starts part-time. It helps you establish goals, and the process of creating one helps you think about your business as a whole and each different aspect.
You'll need to list the services and products you have, how you will market them, research competitors, create a financial plan, and more. Here are some of the important things you should include in your business plan:
Cover Page
Executive Summary
Overview of Your Company
Marketing Plan
Competitive Analysis
Financial Projections
Start-up Costs

Create Your Services and Packages
As I mentioned earlier, you should have a good idea of what services you want to offer by now, and you should include it in your business plan. You must now establish a fee structure and price your services.
Pricing bookkeeping services is difficult even for experienced business owners, but one of the best structures is creating packages. You can do it by the hour, but packages are much better for the amount of money you get for your time worked.
Hourly services may actually have you working harder if you complete tasks quickly, so packages are continuing to become more popular. For more information on pricing your services check out this article on setting bookkeeper rates.
Don't worry, there is a place in my Bookkeeping contract to explain the services and the products you offer. Also included is the price you and your client agree on as well as the terms of the agreement and scope of projects you cover.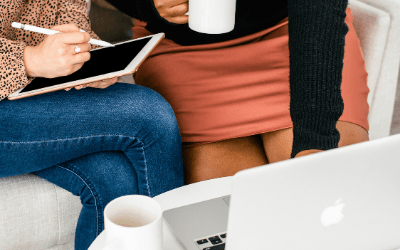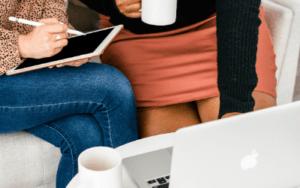 Finding Clients as a New Bookkeeper
Finding clients can be one of the more stressful parts of starting any type of service-based business, especially if you have a brand-new website. It will take a while for Google to recognize what you do and send you clients organically.
Your website is your main marketing tool, and you'll need to create important pages like your home, about me, services, blog, and contact pages.
Meetup.com is a great place for networking. Head to the career and business category, and you can find events in your area. But don't limit yourself geographically because you can work with anyone virtually.
Social media platforms are great places to advertise your service with links back to your website, especially LinkedIn. You can build your network there, brand yourself, and share content that targets your ideal clients. Plus, you can start a LinkedIn group to establish your expertise.
The key is to be personable while still being professional so you can build connections and relationships.
But the key is to find out where YOUR audience hangs, out and that might not be on LinkedIn. It could be Facebook or Instagram. Research can help you with this, so focus on where your ideal customers hang out.
One of the reasons I mentioned starting a blog is because it can help you attract clients easily. It is important to create interesting and helpful content appeals to your ideal clients.
SEO is an important part of getting organic traffic from Google, and this is definitely important to start on as soon as you can since it's a long-term strategy.
When I typed in "bookkeeping services for small businesses, Lending Tree shows up in the first spot (that's not an ad) for their blog post. But don't worry, a small bookkeeping business can show up on page one with solid SEO knowledge and good keyword research.
I recommend you take a good SEO course like Stupid Simple SEO by Mike Pearson. You can read my detailed review of Stupid Simple SEO to learn more.
If you want something a little less expensive, check out some amazing books on On-Page SEO and getting easy backlinks that are complementary to what Mike teaches.
Stupid Simple SEO teaches you how to structure your site, keyword and competitor research, and much more. Debbie's books talk about optimizing your blog posts and how to get high-quality backlinks to grow your blog.
It's good to focus on SEO for the long run if you plan on being in business for a long time. You can also scale your business by outsourcing your content with this content scaling course.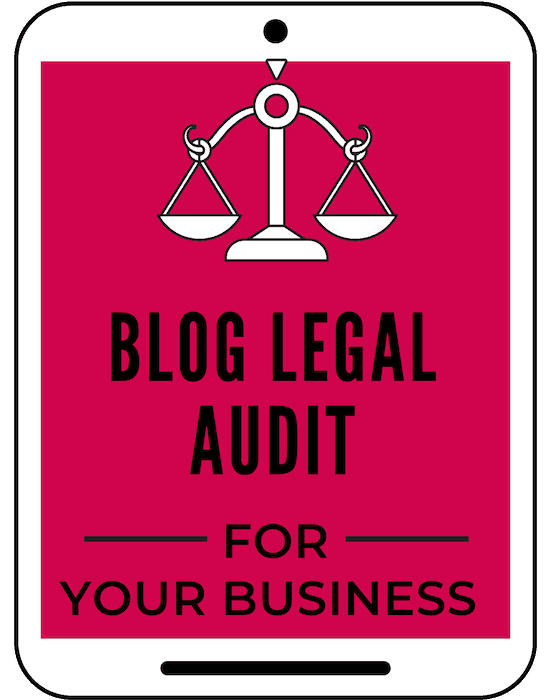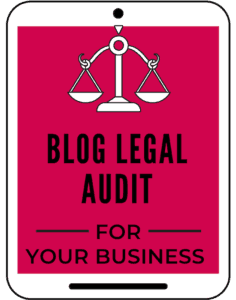 What Could Go Wrong If You Don't Use a Bookkeeping Contract Agreement?
It's quite simple. If you're not using a bookkeeping agreement in your business, then you risk ruining your reputation and business.
These risks include your client refusing to pay you, a potential lawsuit, horrible reviews, and much more. 
There have been horror stories of small business owners with clients that refused to pay. If this happens, you will have no legal recourse to get the money that the client owes you without a contract.
Free templates will not cover you as well! I have found they have loopholes that leave you open to liability and lawsuits. Free contract templates DON'T include all the vital legal provisions needed to protect you as shown in this blog post. 
My dad was sued for $90,000 by a contractor who worked for him and was a friend. He was only making $50,000 a year!
As a lawyer, my legal templates prevent many common legal issues you may have to deal with as a business owner. And you'll also have peace of mind knowing you and your business are protected.
If you have a bookkeeping agreement signed by both of you, it serves as a reference and clears up misunderstandings with no crazy expensive lawsuits.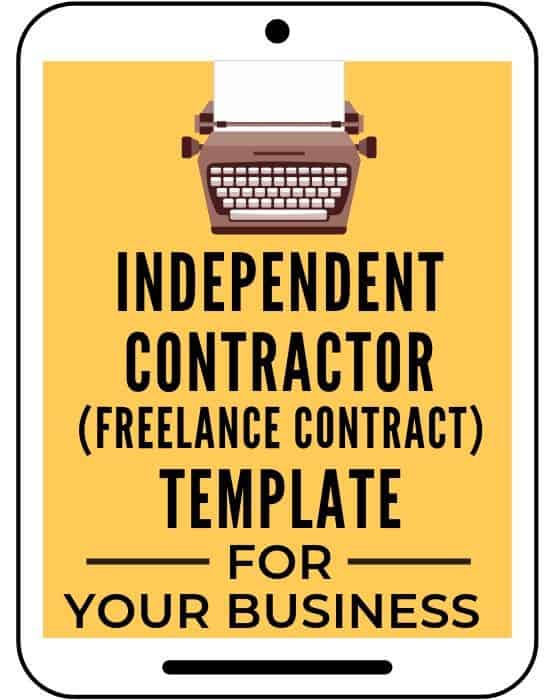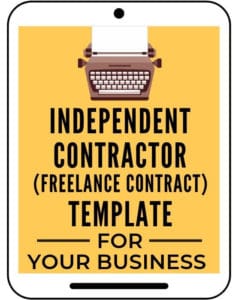 Bookkeeping Agreement (Written by a Business Lawyer)
Now that you know what can happen if you don't have a professional bookkeeping agreement for your business. I have the perfect solution, and that's my super easy Bookkeeping Agreement Template that's is easy to customize.
You get an instant download of the Bookkeeping Agreement Template, and all you need to do is plug in your business information. I've included detailed instructions on how to customize it, and then you can start using it right away!
Simply fill in the highlighted blanks as shown below, and I will tell you what to put in each one. It only takes about 15 minutes to complete for most people, and then you're done!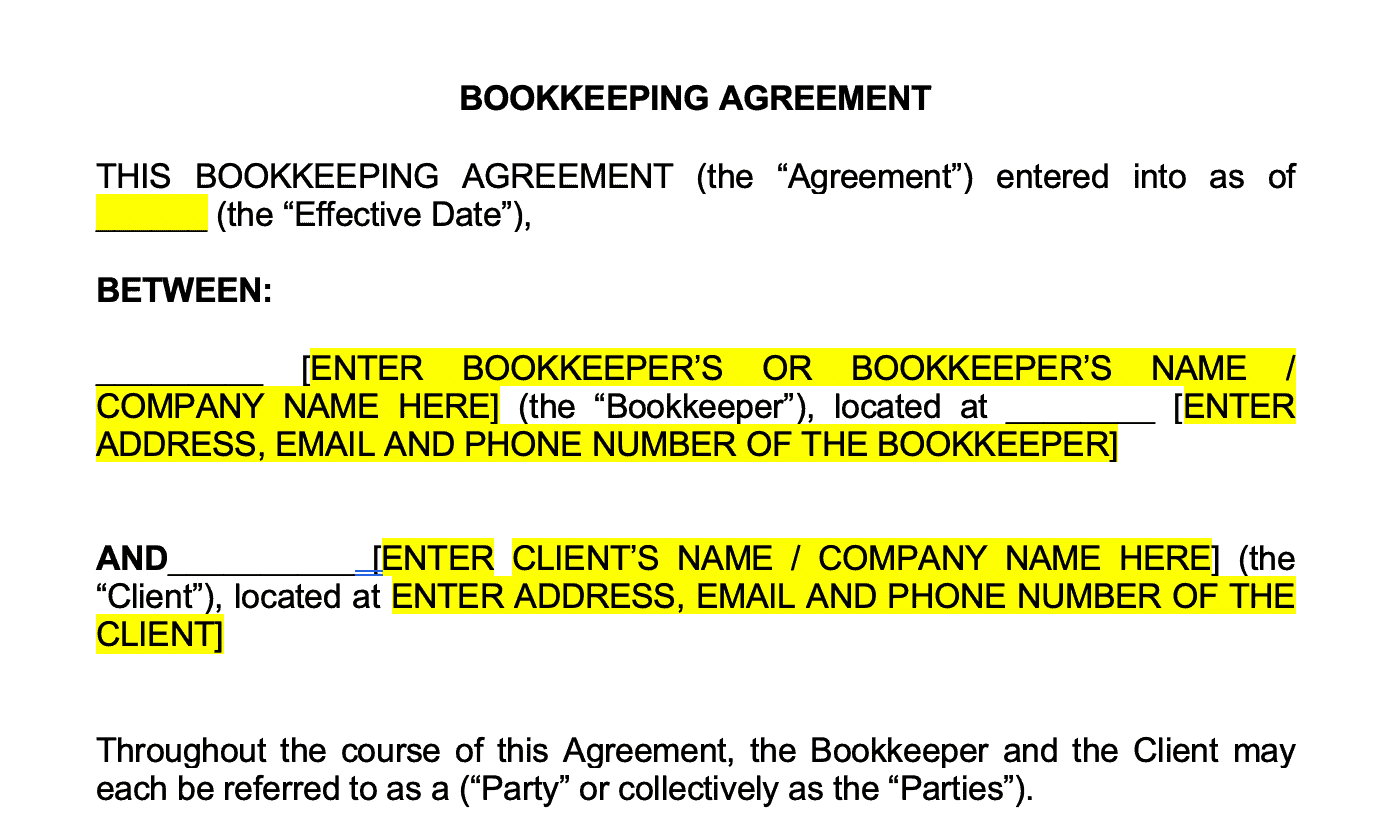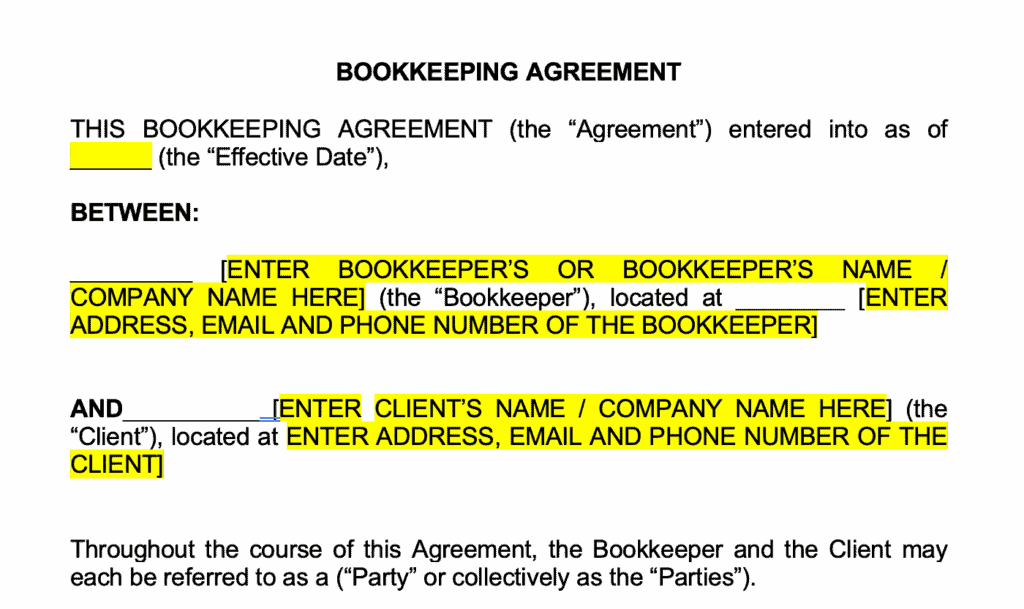 This Bookkeeping agreement is a comprehensive, affordable legal contract drafted by a business lawyer – me! It's an easy, done-for-you, legal contract solution.
Most of the business owners I help say how it relieved a lot of the stress they felt over the legal aspects of their business.
Here's what you get with my Bookkeeping Agreement Contract: 
A detailed Bookkeeping Agreement Contract that includes all the legalese you need to protect your business (30+ important legal sections)
A comprehensive legal template that's going to protect you from all kinds of legal issues with running your bookkeeping business.
You can use the template over and over again! It's a one-time purchase
Drafted by an experienced lawyer who has more than ten years of legal experience.
It comes with easy idiot-proof instructions to customize the template based on your business in 15 minutes or less!
Instant download so you can begin using the legal template right away!
Lifetime access to free updates.
My contracts are trusted by over 30,000+ bloggers, course creators, freelancers, my clients, and other business owners just like you!
AND did someone mention bonuses?
Your three bonus agreements are included in this Bookkeeper Template! Feel free to incorporate them into this template or save them for future use.
Non-Solicitation and Non-Recruit (this section is optional, up to you whether you want to keep it as part of the contract or delete it)
Non-Competition (this section is optional, up to you whether you want to keep it as part of the contract or delete it)
Mediation and Arbitration (highly recommend you keep this provision as part of this contract)
You can see all the hundreds of 5-star reviews of my legal templates on my Facebook page and here, so you can meet other happy customers!
Snag this affordable template here.
Don't forget to join my Facebook group HERE.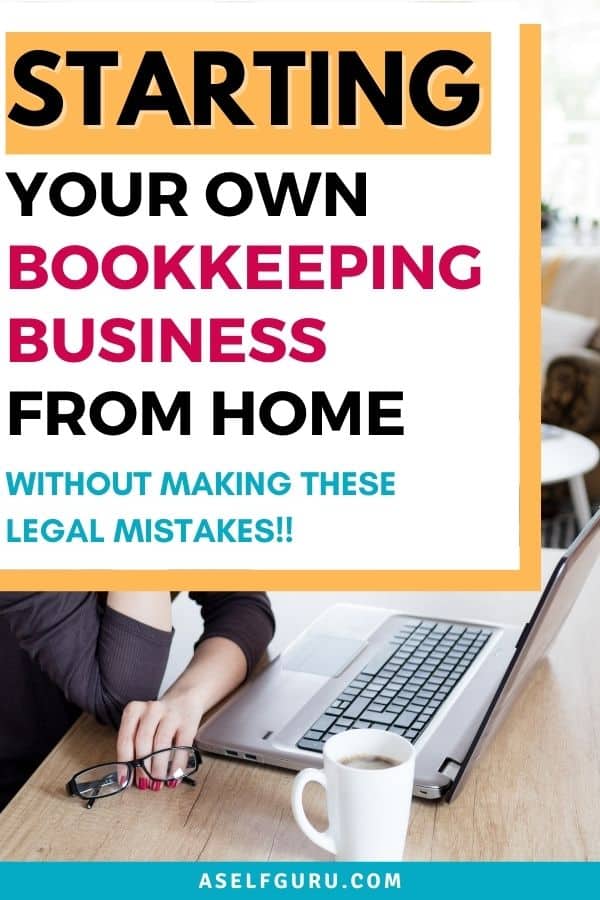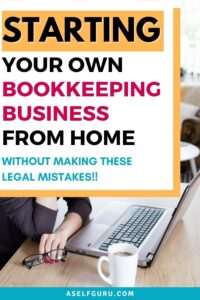 Final Thoughts on How to Start a Bookkeeping Business
A bookkeeping business is an excellent way for a small business owner to work from home. However, while running a home-based business gives you freedom and control over your life, it does not provide you with the same legal protection as working for someone else.
A bookkeeping agreement protects you from all the legal issues that may come up as a business offering services. And while it's one of the most important parts of starting a new online business, it's not the only thing to focus on.
Obtaining certification as a bookkeeper is essential in order for others to regard you as a professional and expert. It also increases their trust in you. Creating a business plan is also important because you must consider all aspects of your business and develop a marketing and financial plan.
Choose a niche so you can specialize in to further establish your expertise and increase trust. Create a website and figure out where your ideal client hangs out so you can market to them on those social media channels.
Also, create a blog on your website so you can create content for your perfect client. Then learn how to optimize your blog posts and your site for SEO. When you optimize your website the right way, you can get organic traffic from Google so clients will come to you.
Starting a new business is a stressful but exciting time. Now you can start working towards achieving your own goals, not someone else's.
Related Posts to How to Start a Bookkeeping Business
Don't forget the 3 legal pages on your website at the bare minimum to comply with the laws and protect yourself.
So check out this legal tips page where I've put together helpful blog posts and videos for you on various legal and business topics!
ARE YOU READY TO START YOUR BOOKKEEPING BUSINESS? LET ME KNOW IN THE COMMENTS IF YOU HAVE MORE QUESTIONS ABOUT HOW TO START A BOOKKEEPING BUSINESS.