Twitter is a flourishing social media platform but ever wondered how you can make money on it?
Twitter has healthy 330 million active users monthly and 145 million active users daily.
On Twitter, you can catch a lot of people who introduce their business.
Generating income or money on Twitter is not easy – you'll need some useful strategies.
In this article, I'm going to cover 8 specific ways to make money on Twitter.
First, to generate money on Twitter, you must have a Twitter account for business and a sustainable follower rate.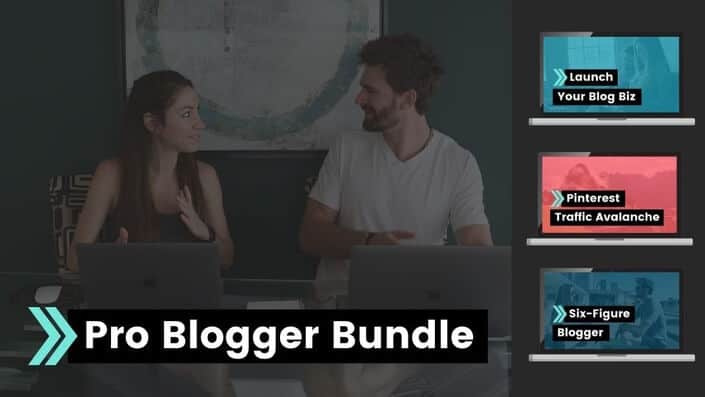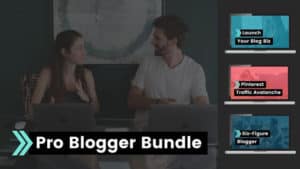 So do the following:
Build A Eye-Catching Twitter Profile
It is mandatory to create a Twitter account to produce money on Twitter.
If you have a regular profile with no attraction and informative details, it may not look authentic and genuine to your audience.
Remember, your profile is the first thing people look at. When people visit your account for the first time, they must click the follow button.
Keep these things in mind, which will help you create outstanding profiles:
Pick an impressive profile photo; you can choose your brand logo or brand image as your profile picture. Photo of yourself is also the best choice.
You can choose your company name for the username or choose a name related to your business. 
In the bio section, provide informative and engaging details such as giving a brief intro of yourself, and you add data about your business. Don't forget to mention your other social media links, website links. You can place a call-to-action too.
Complete your profile with these details encourages the people to build trust with you and your business.
Expand Your Followers Count  
You will not be able to achieve your goals without the followers. Without followers, your tweets will not get engagement or reach. The simplest way to boost your follower's rate is by making tweets often and engaging with your audience. 
Always initiate a conversation with your audience to build interaction with them. You can engage with your audience by liking, commenting, and following your audience.
While posting tweets, ensure your content is related to your business.
Think whether your content will target your target audience or not; you can use hashtags to improve your reach.
Being super active will bring more followers to your Twitter account. It helps to attract more audience. 
You can grow your followers count with these tips below:
Follow people who belong to your industry or who are interested in your field.
Include your Twitter handle with your email signature 
Promote your Twitter accounts and tweets on other social media 
Link your Twitter feed with your website 
You can create a popup called "follow us on Twitter" to take your website traffic to your Twitter account.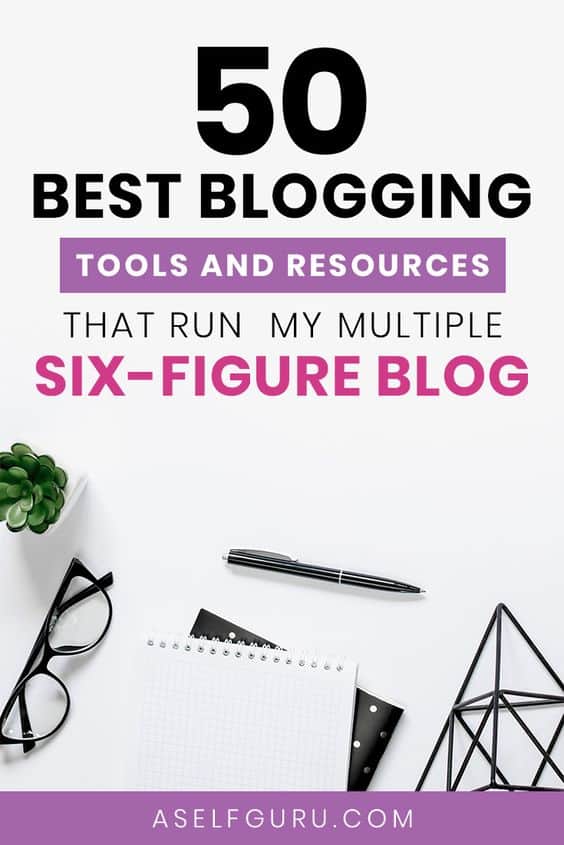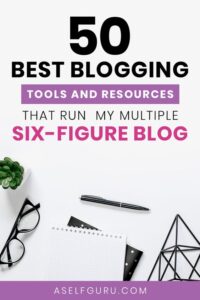 8 Ways To Make Money On Twitter
1. Make Use Of Sponsored Tweets
You can make money on Twitter just by tweeting. This is possible with sponsored tweets.
Sponsored tweets are when other companies pay you to tweet about their brand and products.
Learn more about sponsored posts in this blog post. This blogger makes $10,000 a month just by writing sponsored posts or posting sponsored content on social media like Instagram and Twitter.
For this, you'll need to have massive engaging followers with enough interaction rate towards your account. 
When you are so popular and famous on Twitter, you can promote the product or brand you love the most to your audience, and you will be paid for that.
There are many online platforms to find out companies that will pay you.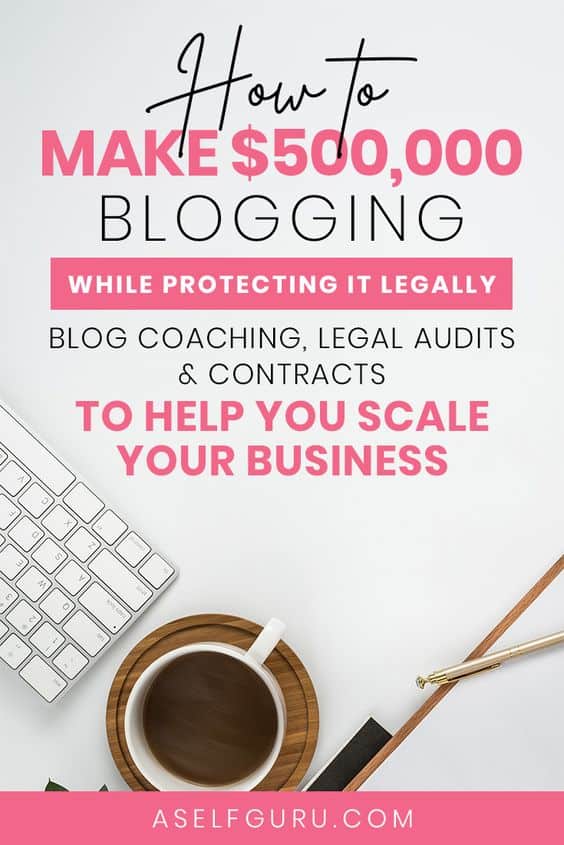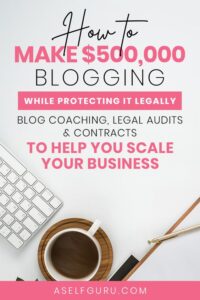 Have a look at two online platforms: 
SponsoredTweets 
SponsoredTweets is an online platform where business people can search for Twitter influencers to connect with them.
PaidPerTweets
PaidPerTweets allows access to top Twitter users, celebrities, and other normal influencers. Depending on the influencers, the prices will vary from $1 to $10,000.
This is a great way to make money on Twitter but there are other ways too.
2. Advertise Affiliate Products on Twitter
Another effective way to make a profit on Twitter is by advertising affiliate products.
When it comes to affiliate marketing, most people think that bloggers can only promote products on their websites. But you can promote affiliate products to make money on Twitter too!
Affiliate marketing is promoting or advertising other people's products. You earn a commission if someone purchases the product through your affiliate link. 
Learn all about affiliate marketing and how to make money with it here.
Affiliate marketing is great because you don't need to have prior experience with it to make money. You can use resources like this to get started.
At the same time, don't merely promote all products you come across. Otherwise, people will lose trust in your account when you promote different kinds of products without any ethics or reason. It encourages them to unfollow your accounts.
You can even have your own affiliate program and pay commissions to your affiliates for promoting and making sales from your products. This is great exposure for your business.
Talking about affiliate programs, join this generous high paying affiliate program to promote easy to customize, professionally lawyer-written legal templates that all entrepreneurs need to protect their business.
You will earn a 40% commission on all sales and that's anywhere from $60 to $200 PER SALE!!!
You can sign up right here. It's FREE to join and open to all entrepreneurs.
Here are 100's of examples of blog posts on Pinterest written by other affiliates to show you how you can write a post like this to make money with affiliate marketing.
Affiliate marketing sounds easy enough, right? Yes, it actually is. But, things start getting a little slippery when you have an affiliate program for your own products or services.
You want your affiliates to sign an Affiliate Agreement before they start promoting your products and services to avoid any legal issues. 
Don't stress out too much!
You can still run your affiliate program with ease as long as you have your affiliates sign an Affiliate Agreement beforehand.
Watch how Michelle uses it to protect her affiliate program and online business legally:
3. Promote and Sell Your Own Products on Twitter
Another great way to make money on Twitter is by selling your own products or services.
If you run a business, you can use Twitter to advertise your own products.
This way, you can make money by promoting your products to your target audience.
It is effortless because your followers are already following your account, and they are engaged with your content.
If you post promotional content, sure, they will pour interest in them. Twitter views bring engagement rate and attention to your promotional content.
You can promote your products by posting eye-catching pictures of your products, with relevant hashtags and links to that product's sale page.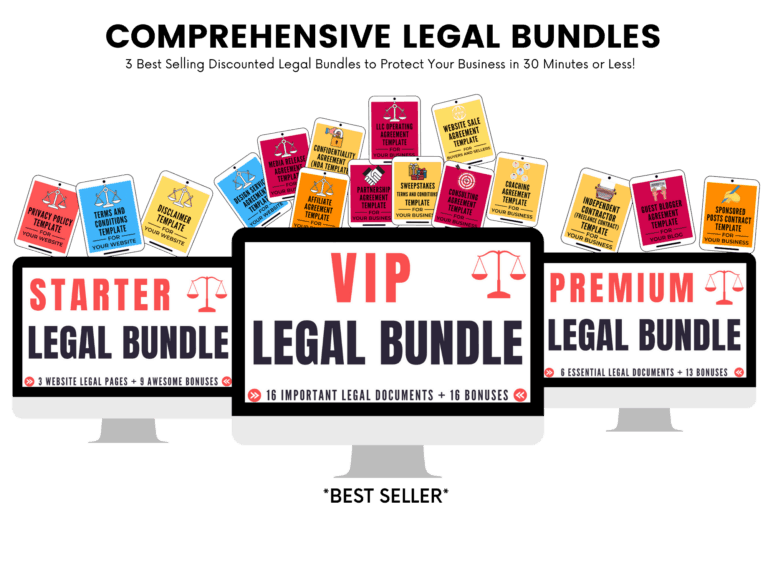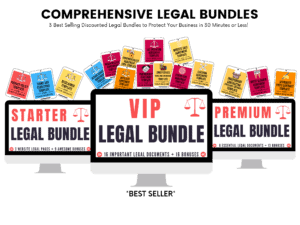 By driving more sales, you can produce income over Twitter. If you want to increase your sales, you can offer discounts on your products. Consider providing limited sales or fix timing for your sales. It encourages people to rush to your website to buy your products.
This way, you are reminding your followers on Twitter about your products and they are more likely to buy from you there.

4. Increase Your Website Traffic from Twitter
Even if you don't have a product to sell on Twitter, you can still make money on it.
By using Twitter regularly, you can increase the number of people on your website. 
You can share your blog posts on Twitter and drive more traffic to your website. It helps increase your website traffic, visibility, and grow your blogging career. 
Increase your traffic by initiating a conversation or participating in relevant discussions or conversations on Twitter.
For instance, if you own a service-based business like a dentist's office, you can search keywords like "looking for a dentist" or "dentist nearby." When you spot tweets related to your keywords, you can start your conversation there.

5. Boost Your Email List from Twitter
Creating an email list is one of the best ways to increase your sales on Twitter.
Through email marketing, you can establish a direct connection with your customers. You can share details like your company news, latest blog post, sales, discounts, and more.
Did you know that automated email increases your blog revenue by 320%.
To grow your email list, you can use a lead magnet like a guide here, checklist, ebook, template in exchange for your visitor's email address.
Grow your email list by sharing your lead magnet page on Twitter.  
Here are top 5 secrets of email marketing you need to know.
6. Provide Excellent Service to Your Customers on Twitter
Giving the best customer service to your customers is very important for any fruitful business.
Satisfying your customers' needs does not directly provide you with money, but it helps produce more leads and keep your existing customers.
Nowadays, people are expecting quick replies and excellent customer service.
All top companies use Twitter to provide constant customer service to their customers.
Remember, you must be available to your customer's needs and give them quick replies, which you can do easily on Twitter.
But it's challenging to answer 24/7. You can use Twitter chatbot to provide instant answers.
7. Host Giveaways on Twitter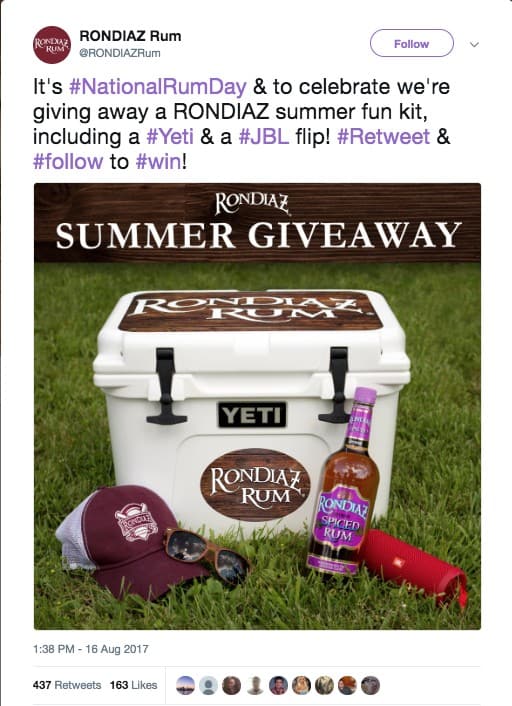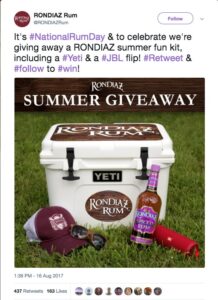 Running a giveaway on. Twitter is another way to make money on it.
Giveaways are great to build brand awareness too. Take a look at knivesShipFree.com who increase their sales by over $10,000 through giveaways.
Before you run your giveaway, make sure it is legal by following the terms in this post.
Also, use this Sweepstakes/giveaway legal template to include all your giveaway terms.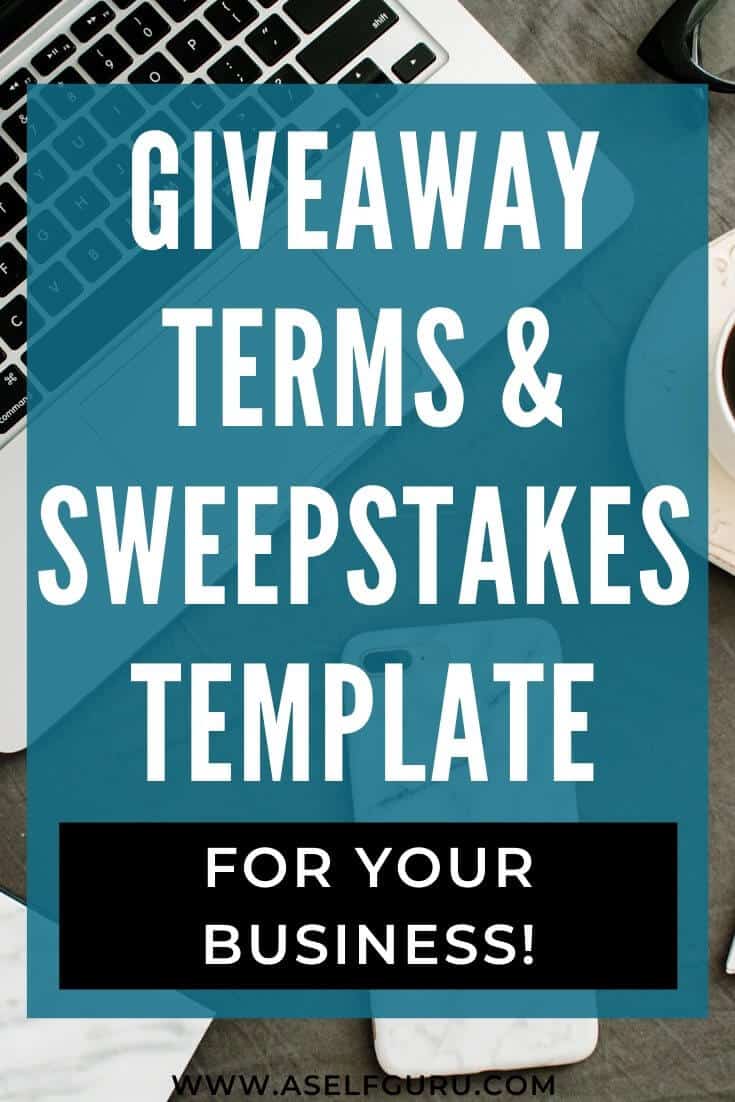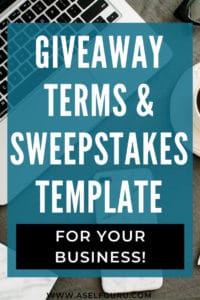 8. Try Twitter Ads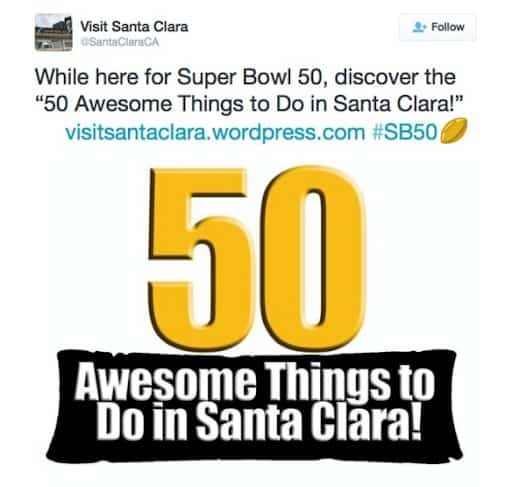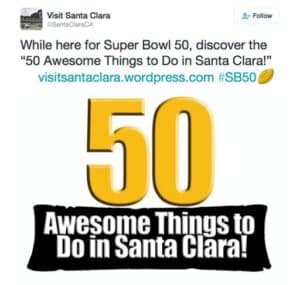 You can shoot up your lead generation quickly by promoting your business or products through Twitter ads.
Twitter ads help your business reach a greater audience. It helps to gain more exposure for your business and make money.
Final Thoughts- How to Make Money On Twitter
Twitter is free to use. It's the oldest and most famous social media platforms.
Through Twitter, you can earn money in many ways as discussed above.
Pick whatever strategy works best for your business to produce money.   Your followers are the biggest strength of your account, so engage with them often.
Provide valuable and trustworthy services to them. The steps outlined above will surely help you generate a profit on Twitter.
Related Blog Posts to Making Money Online
Check out these additional blog posts on business and blogging tips to help you make money online:
While you check out these blog posts, don't forget that you'll need 3 legal pages on your website at the bare minimum to comply with the laws and protect yourself.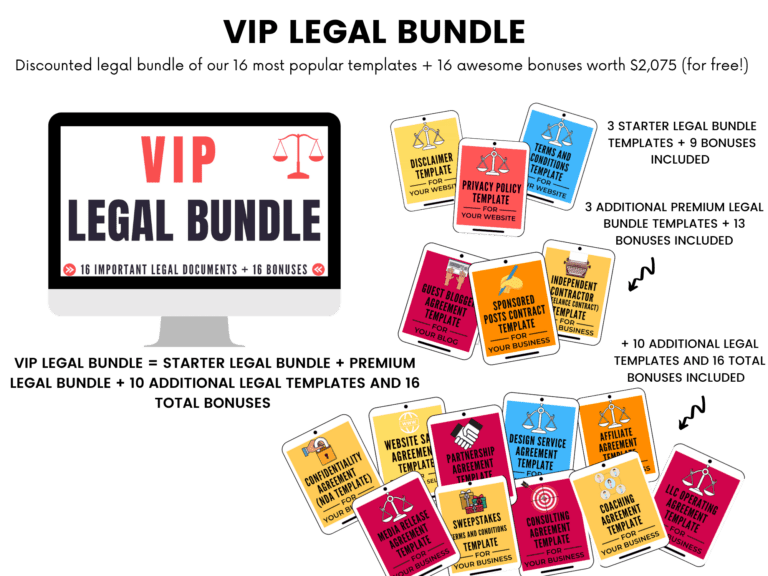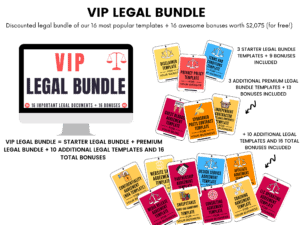 So check out this legal tips page where I've put together helpful blog posts and videos for you on various legal and business topics!
For more blogging, legal, and business tips, make sure to join our FREE Facebook support group here!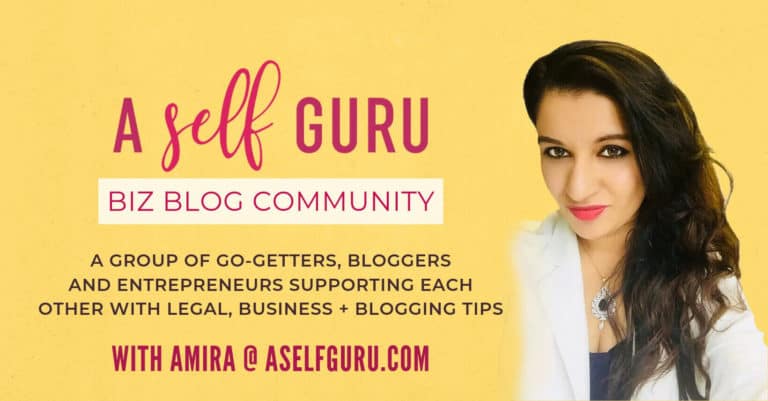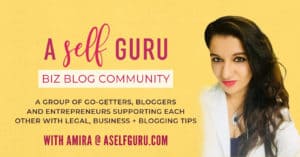 Guest Writer Bio:
Kaira Ralph works at  Rousesocial as a social media strategist and a content writer. She contributes a lot of articles focusing on the latest social media trends to many blogs across the web. Her passions involve reading, painting, and traveling.